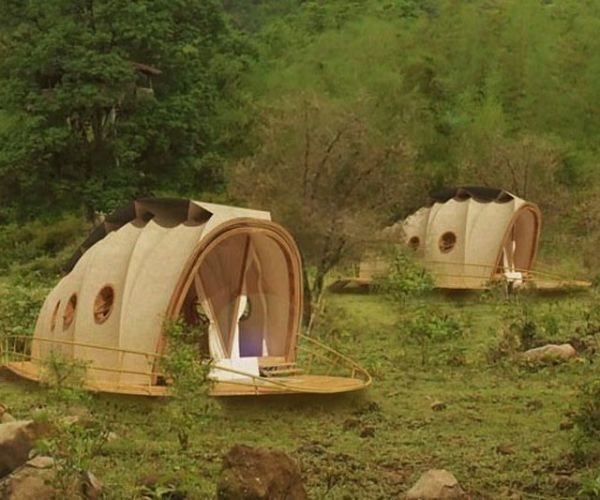 Luxury pods have finally seemed to traverse the pages of conceptual blueprints to become a practical reality. In this regard, we have came across the Looper (not the classy science fiction movie). Envisaged as an outdoor luxury pod in a modular scope, the design is inspired by the organic form of a caterpillar. In fact, this 'orthogonal' structural nature allows the pod to have a greater volumetric space inside the enclosure, thus amounting to optimized comfort levels for the user. The recyclable flysheet skin complements this spatial volume by being utterly resistant to different climatic conditions and external agents.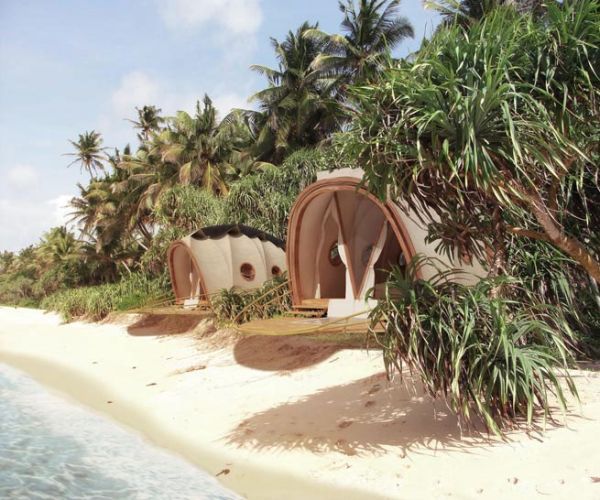 Coming to the interior zones of the Looper, they include a bathroom with solar hot water, a changing room, a private sleeping area, a work space and finally a semi-private 'outdoor' deck with retractable roofing. All of these zones are arranged within a relatively comfortable area with dimensions of 10 m (L), 4 m (W) with a 3 m ceiling (H). And, beyond just the core area, the arrangement also follows a definitive circulation pattern with spatial advantages like privacy, safety and sound insulation.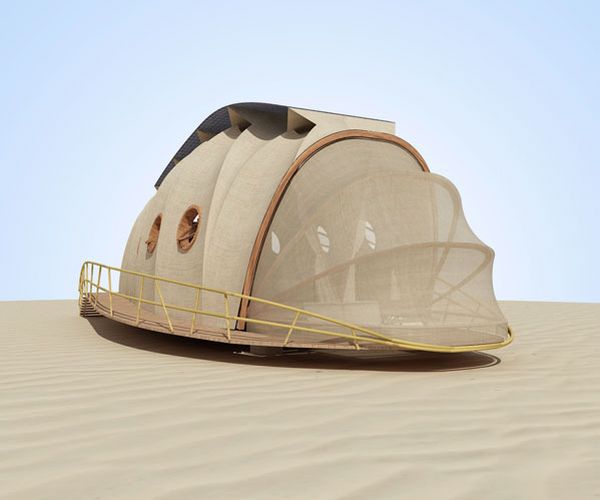 And, since we are talking about spaces, the aforementioned outdoor deck acts as the flexible zone for the users. For example, during the day time, the users can use it for stringing their hammocks and then relaxing in the sun. However, when the sun goes down, the retractable roof covers up the area and also poses as a LCD projection screen for those cozy, late night movie experiences.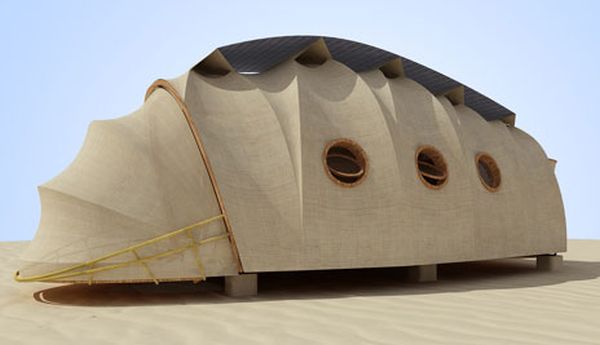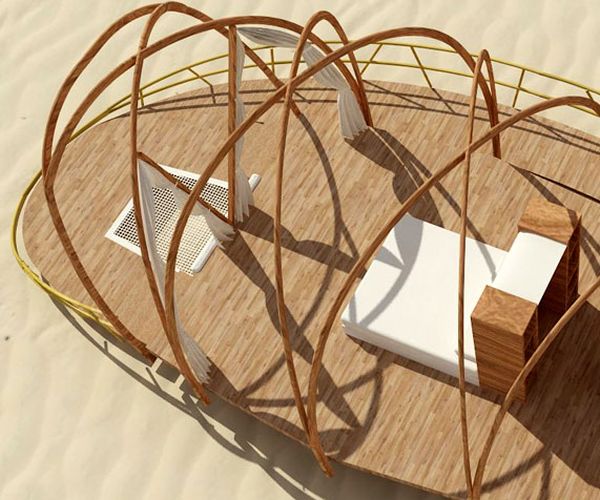 Via: NomadicResorts