Malle Maison Vivienne is a designer dollhouse in a trunk launched by the French luxury brand Louis Vuitton – it is part of the brand's bespoke collection of Hardsided pieces. The monogrammed canvas trunk houses within a three-story dwelling, it has a rooftop lounge, and it comes with a pair of Louis Vuitton Vivienne dolls included.
All three floors of the dollhouse feature different color schemes and are furnished with 22 pieces of miniature furniture including a mini wardrobe, two trunks, four chairs and more. Natural cowhide leather handles, brass lock closure and metallic pieces further accentuate that dollhouse design.
The trunk is designed to keep all the elements intact during travel. You just need to close all the sides and it will become one and a half feet trunk you can lug around in style. Whether you have an obsession for dollhouses or your child has been wanting one – if you have the dough to burn – here is the most adorable options from LV.
Also Read: Star Wars Sculptures by Gabriel Dishaw Outfitted in Louis Vuitton Glory
The attention to detail is impeccable in the Malle Maison Vivienne, which makes it a collector's item. If you're enticed, the pricing is available on request.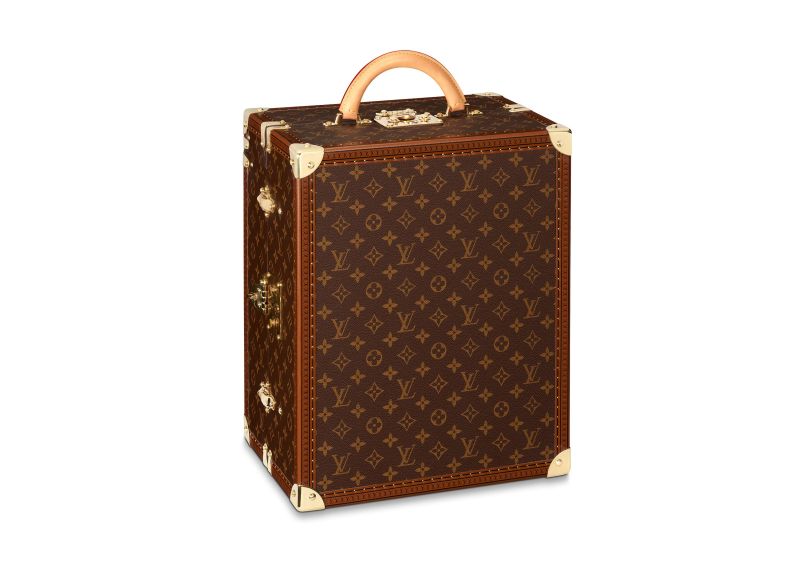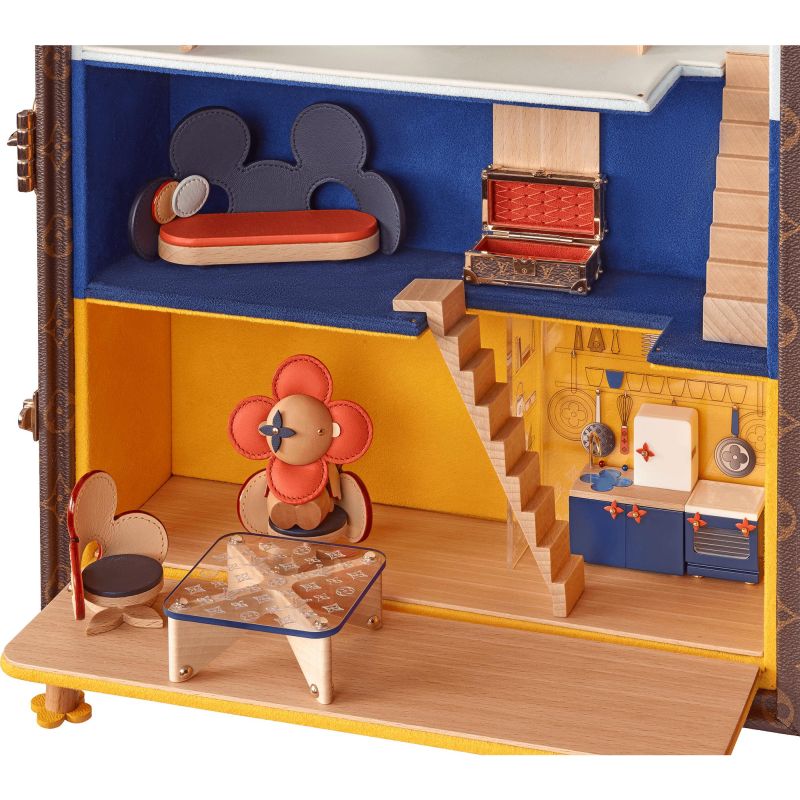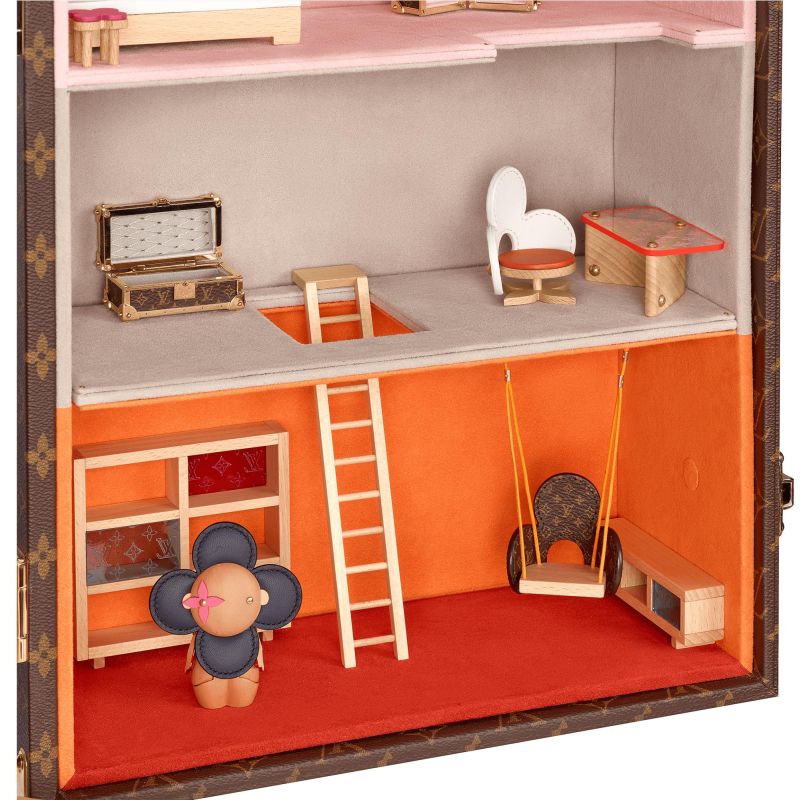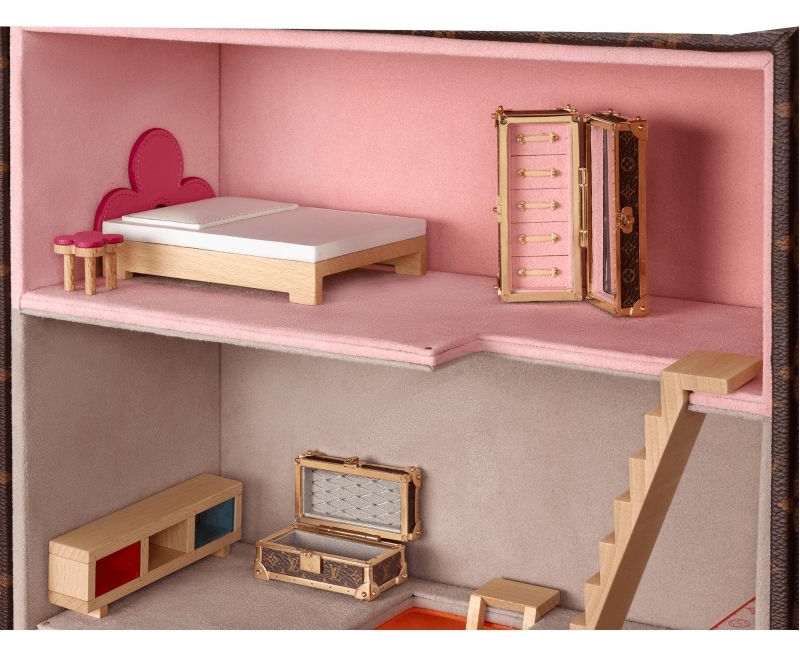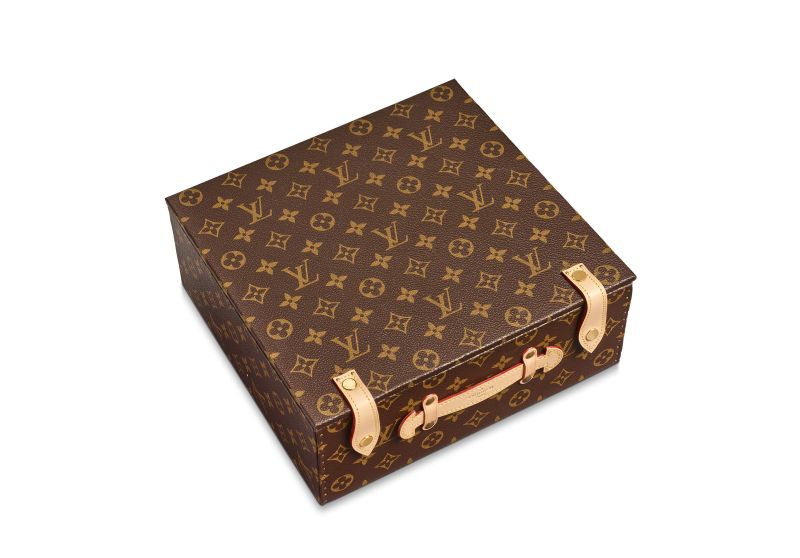 Via: ArchitecturalDigest