Trying to up your at-home pizza game? There's no need spend extra dollars on expensive pizza ovens. Instead, you can invest in Pizzacraft's Pizzeria Pronto Stovetop Oven that lets you bake perfect homemade pizzas on a gas stove.
Design and Features
Measuring 14.2 x 6.7 x 16.9 inches, the circular design of the pizza oven lets the interior heat up faster than any other home oven. It basically is a scaled-down version of larger outdoor, pro-style pizza oven. However, the stovetop pizza oven is designed to rest over a gas burner on your regular cooktops and heats up in just 15 minutes.
Using a pair of cordierite stones, the base of the oven can absorb heat directly from the flame, and distributes it evenly across the entire cooking area. The built-in vents on the lid prevent the pie from being soggy. It also has a built-in thermometer with an indicator on top to ensure you get perfectly cooked pizza each time.
How does it work?
You simply need to place the oven on a gas burner like a conventional pot or pan. Now, turn its dial on high temperature. Once the temperature is set, you need to wait for 15 minutes to preheat the oven to 600-degrees Fahrenheit, which is much hotter than a regular home oven. This means it needs shorter baking time i.e. only six minutes to bake perfect pizzas that look and taste similar to those you can find at a good pizzeria.
Price
Available now, the Pizzacraft Pizzeria Pronto Stovetop Oven can be yours for $73.78.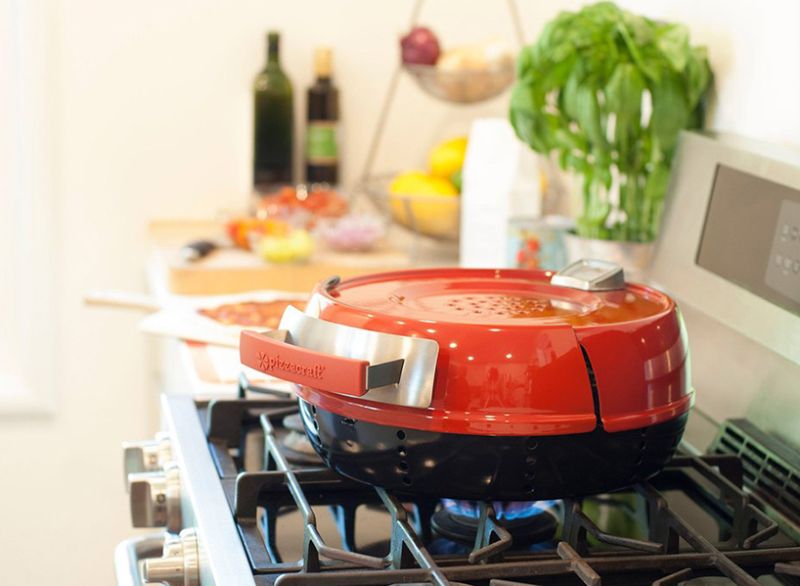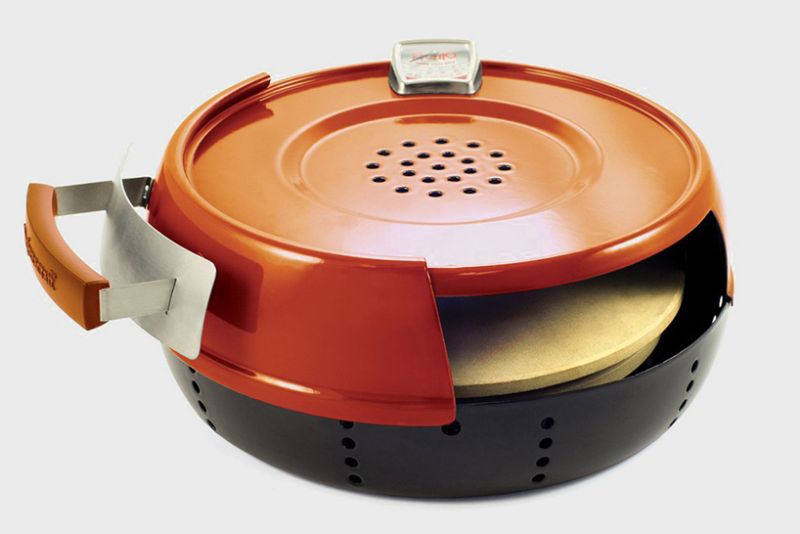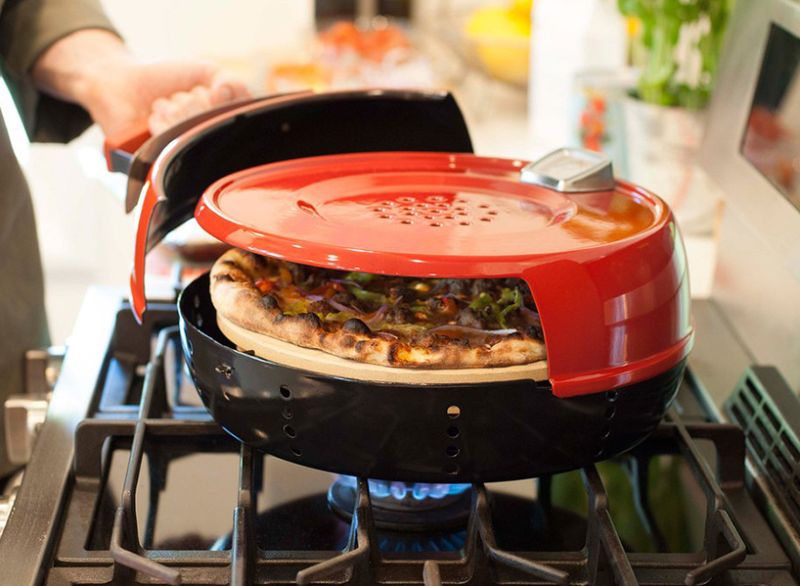 Via: Designboom