Origami is a popular Japanese art form that involves folding of paper to create interesting shapes and decorative elements. Although the art has crossed boundaries of the country, Japanese artists again displayed that they are the real master of this art form by building a lovely white-colored teahouse.
Japan-based company Katagiri Architecture + Design and Shi-An have recently built a nomadic teahouse using hundreds of folded papers. The interesting fact about the paper dwelling is that it is decked up without using any kind of glue or binding material. The minimal structure is nearly seven-foot-tall, constructed for the Japanese Culture EXPO 2016 to symbolize the sense of beauty, in Nijō Castle, Kyoto, Japan.
If we talk about the paper they used, it is wholly crafted using traditional paper "Washi" which is a special kind of Japanese paper, made using various plant fibers. Each paper is 500mm wide and 1,000mm long and folded eight times to create a triangle unit. To give the structure beautiful round appeal, designer smartly affixed every triangular unit with each other without using any adhesive. They simply affixed the whole structure inserting one triangular unit into the other.
The dwelling looks strikingly beautiful, and lets the fresh air and light come in through the small pores and the top section. This beautiful structure also features a small opening that helps user to go inside the house. Designed to evoke modern appeal within traditional interiors, the structure can be easily constructed, deconstructed whenever required. Since, it is made from a light building material, you can transport it anytime, anywhere to a new location.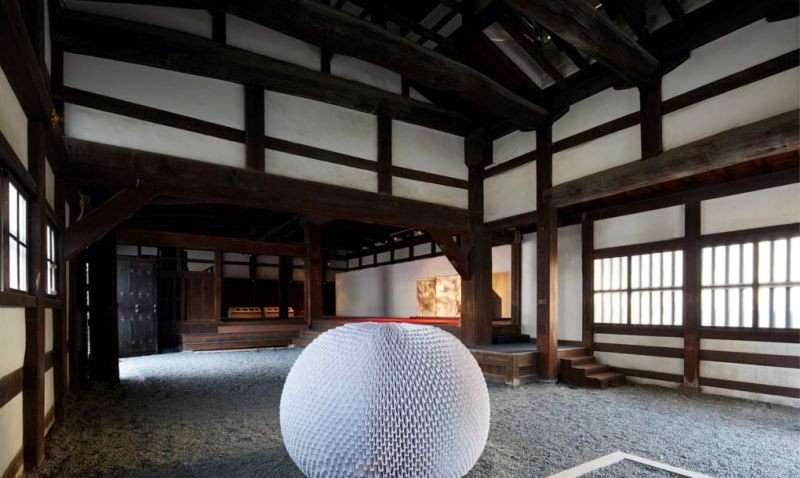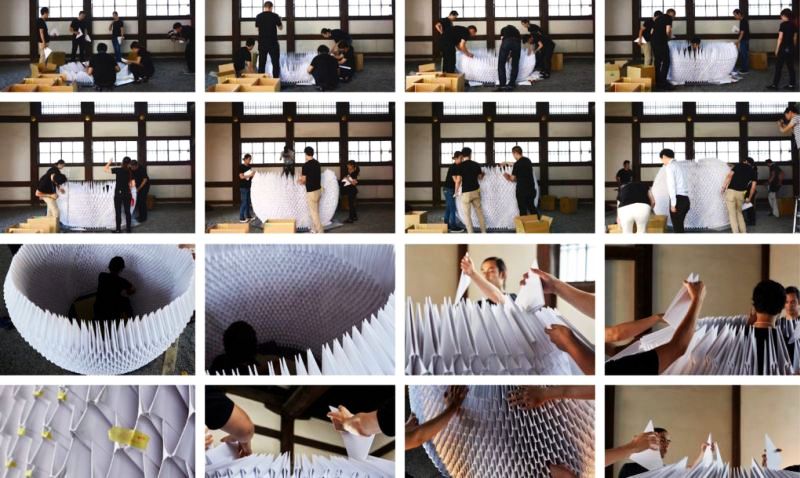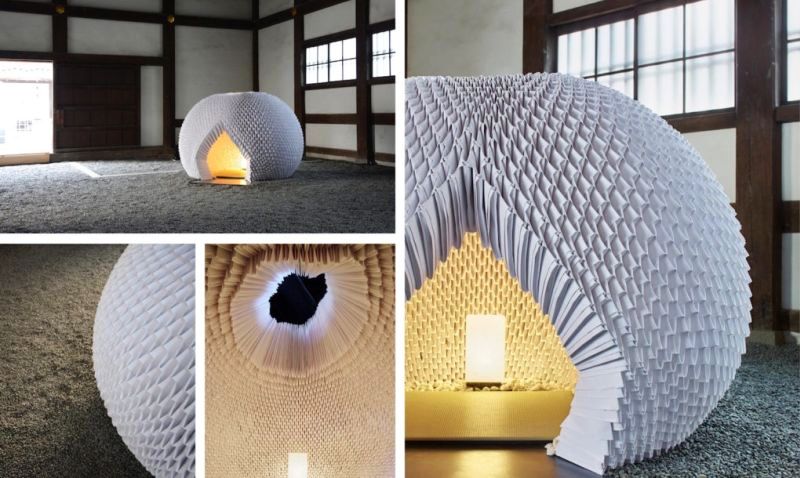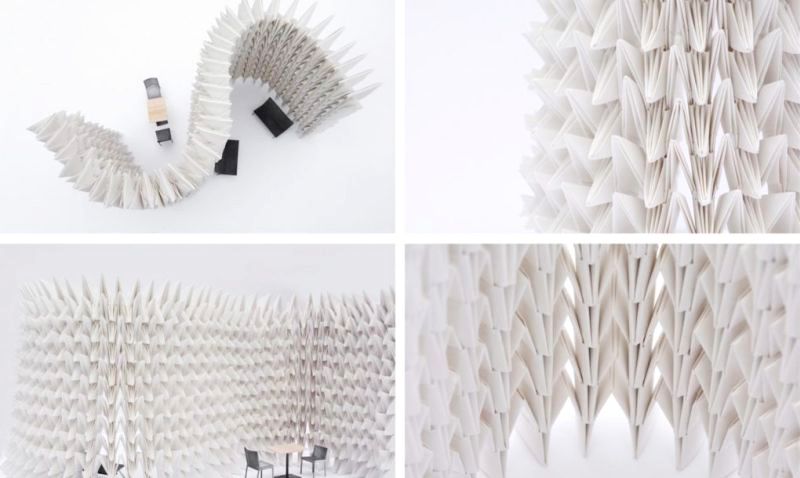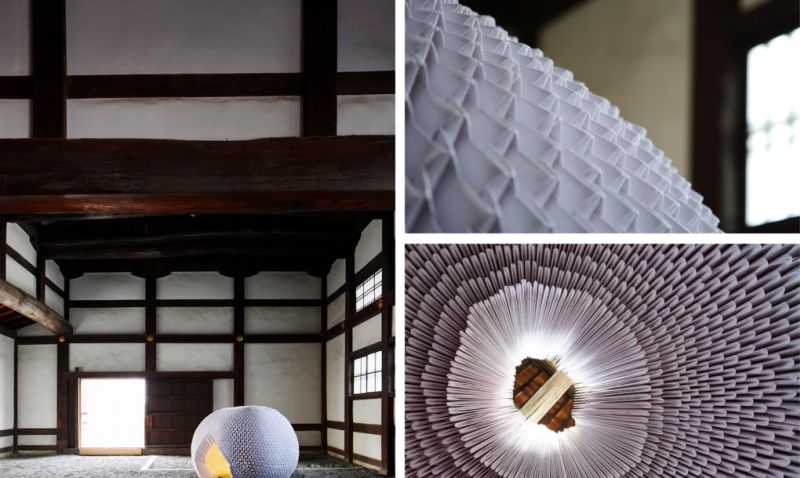 Via: Inhabitat