25 Verde designed by renowned Italian artist Luciano Pia is an eco-friendly building enclosed within hundreds of tress in Turin the cultural and the business center of Italy. The base structure of this building is crafted from steel and looks like trees uprooted in the building with irregular shapes. Aim of this project is to block the perimeter and making a filter between the internal habitat of the building and the streets.

The five story building, which appears to be like a plotted forest contains 150 trees surrounding both the building and the roof, while the courtyard is enclosed by 50 trees. There are 63 residential units in the building, where upper floors have scenic views of the park and the Po River. While the roof top floor apartments are covered with green roofs.
One can also call it a eco-friendly building, since the plantation all around this building cuts down air pollution, protects the residents from noise and excessive heat by managing temperature in the summer and winter time. In the vases there are trees and shrubs of varying heights measuring 2.5 m to 8 m, giving this dwelling an aesthetic appeal.
All the species planted in the building are diversified keeping in mind different needs so as to provide variety of leaves, colors and flowering in every season. 25 Verde gives the feel of a living habitat set amidst a real tree house during the blooming season, and it is well described by Luciano Pia in his website as;
You can dream of a house or live in a house.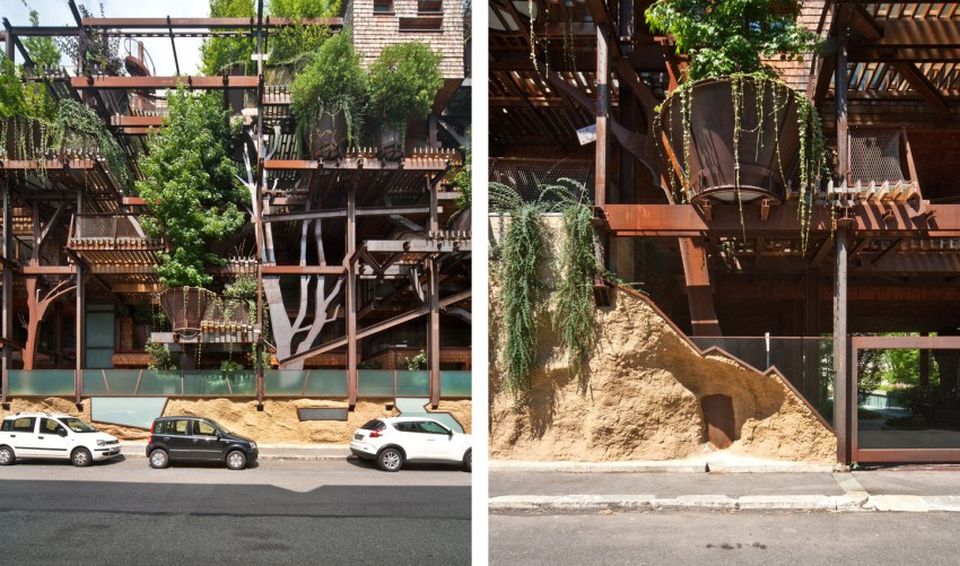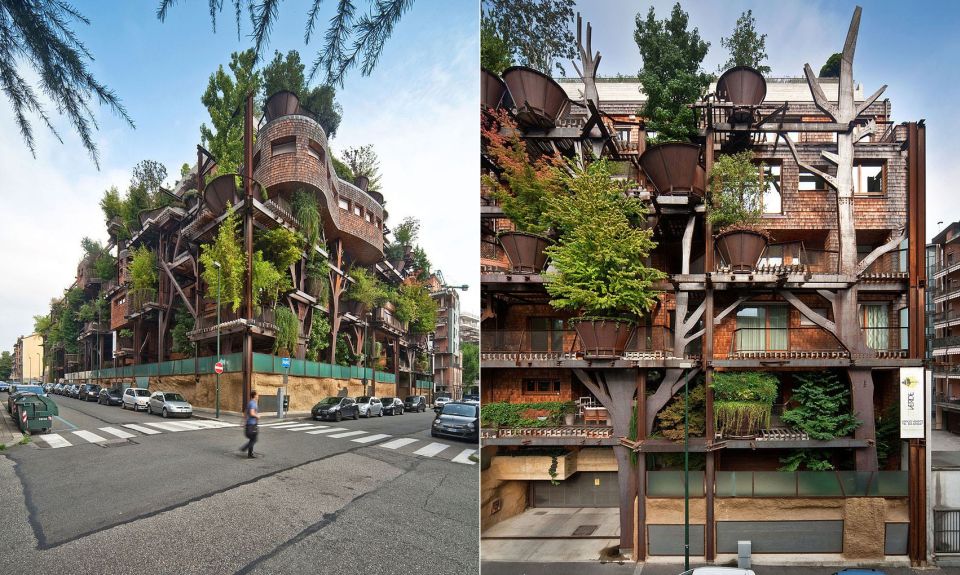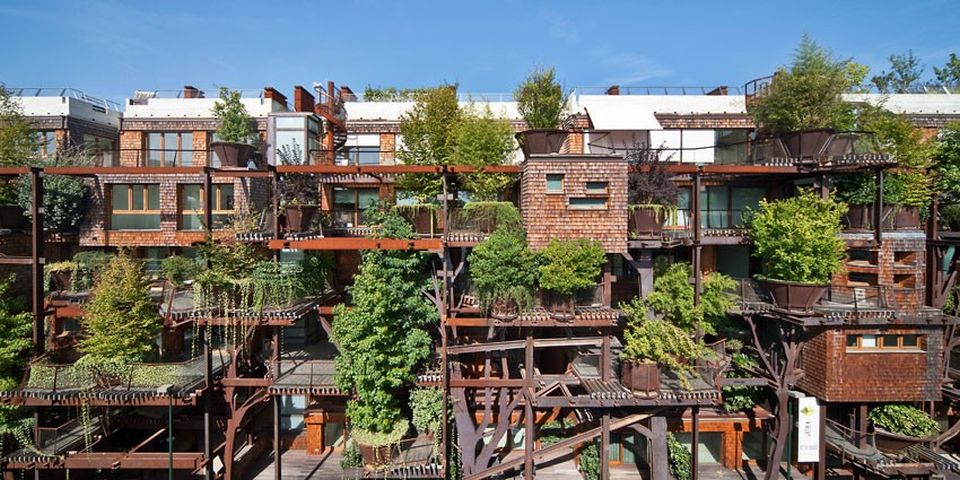 Source: LucianaPia