Probably, one of the quintessential dreams of summer is to enjoy a breezy evening, while swinging on a hammock. Sadly, hammocks are at the mercy of nature's conveniently-placed trees. But for those who have few or no trees in their yards, New Zealand-based company Lujo Living has created modern freestanding hammock that doesn't need to be stretched between trees.
It comes with a chocolaty brown kwila wood stand, which is durable and strong enough to withstand rain, storms, spills and other harsh climatic conditions. The hammock is made out of marine-grade, UV-resistant Sunbrella fabric. The materials used in constructing this modern freestanding hammock make it suitable for both tropical and coastal regions.
In addition, the hammock features attachable side pockets to store magazines, books, tablets, sunscreen lotions or even drinks. Even a portable Bluetooth speaker system can be clipped onto its ropes. So, the user doesn't have to get up to retrieve, and can enjoy all day swinging on the comfortable hammock.
This will certainly be a visually-appealing and functional masterpiece on your backyard, garden, patio or any other outdoor space. The luxe freestanding hammock comes in varying sizes – a single hammock and a double hammock for two. Moreover, you can also select the hammock in different colors including black, gray, white, blue and silver.
You may visit the company's website to purchase single hammock for $2,990, and double hammock for $3,190.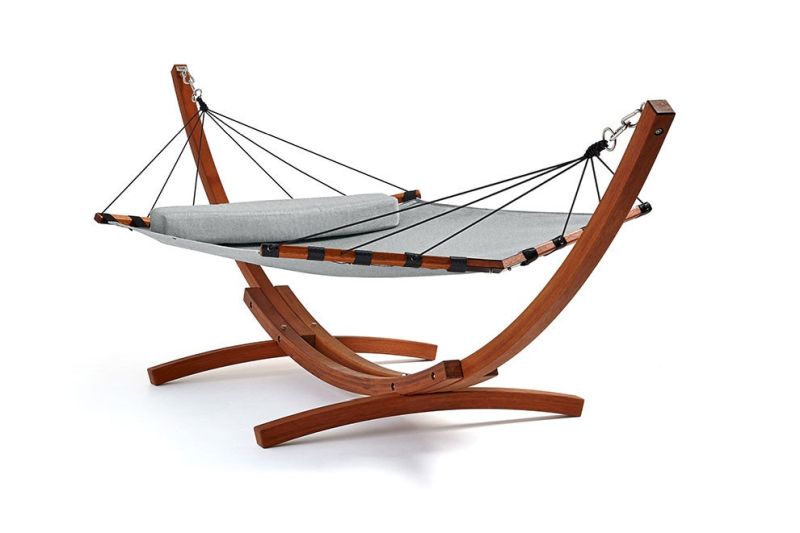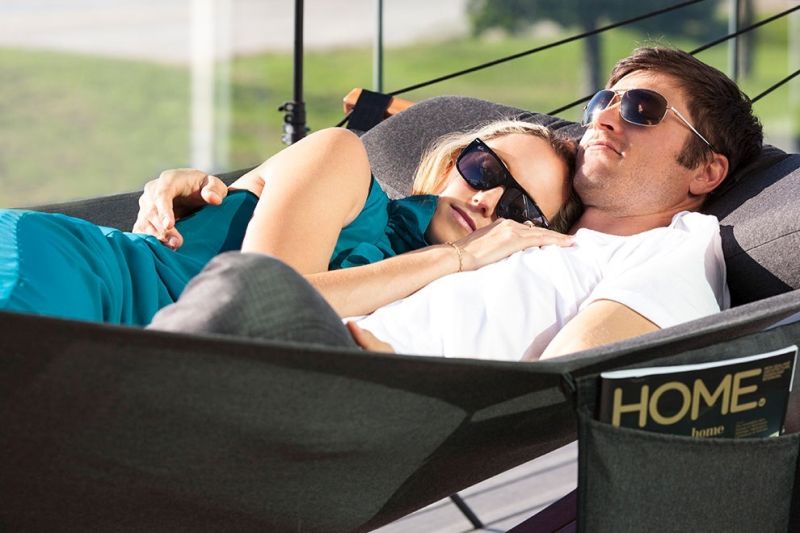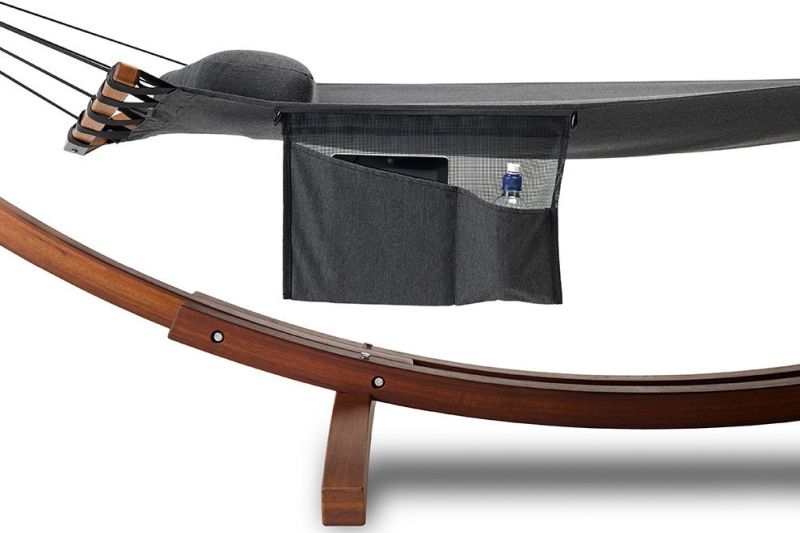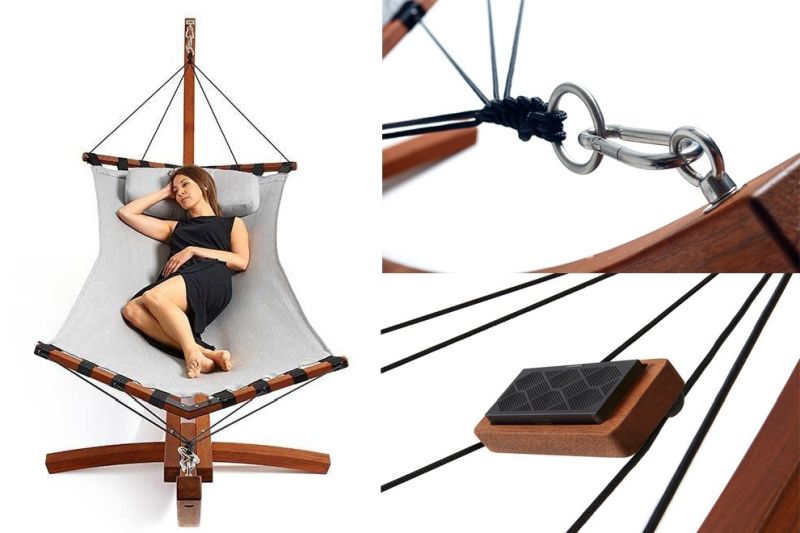 Via: BonjourLife