The eye-catching Lullock chair cushions are one of the most comfortable seating units, which are designed to fold as per the user's movements. The exclusive chair is created by design students Nicole Hone, Reuben Knauf, Darnar Kruy, Nisha Brunt and James Edwards from the Victoria University of Wellington in New Zealand.
Lullock pliable seating system is composed of an arched frame with black fabric upholstery and spongy green 'florets' that resemble tiny plants blooming out of the cozy chair. These florets act like pillows, offering a warm atmosphere that's perfect for reclining inside the comfy woolsack.
The spongy seat is designed to provide utmost comfort to the user due to its amazing cushioning system and free-moving base.  This amazing chair can be tilted to accommodate any position: sitting upright, laying or reclining. All these aforementioned positions depend on the curvature of the Lullock.
Before this we've acquainted you with Sitskie Block Bench, which is also  designed to molds as per your body's curves. But this Lulllock chair is surely more comfy, as it's made out of soft fabric and delicate fabrics and other materials. It is a must have furniture piece for any lazy person, as it can be customized according to the user's current need. Whether napping, reading, relaxing or simply using a digital device, the Lullock is your perfect companion that accommodates all your activities with ease.
Check out the video given below to find out more about this amazing furniture.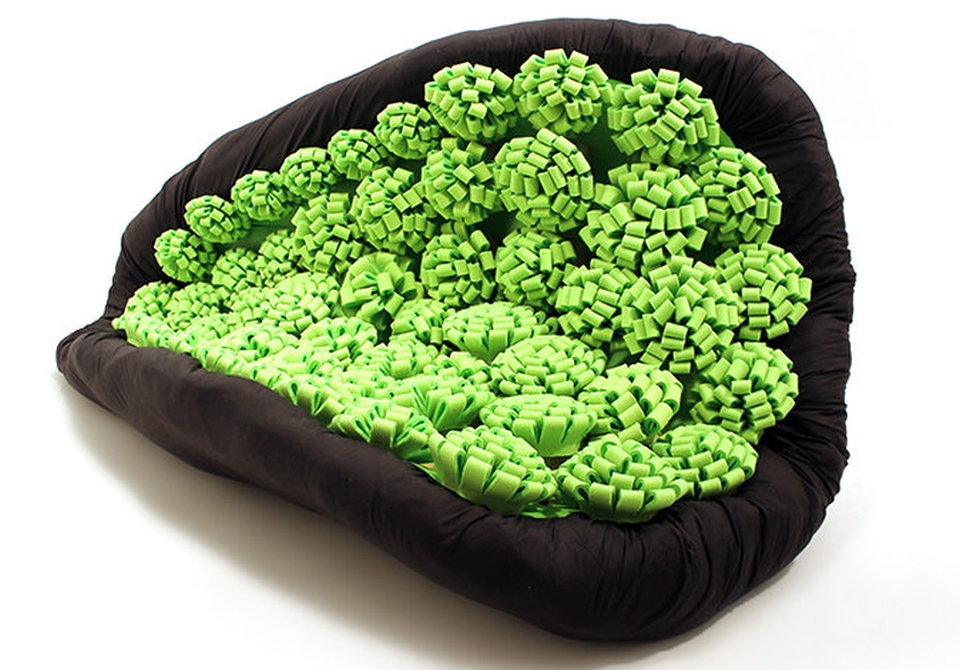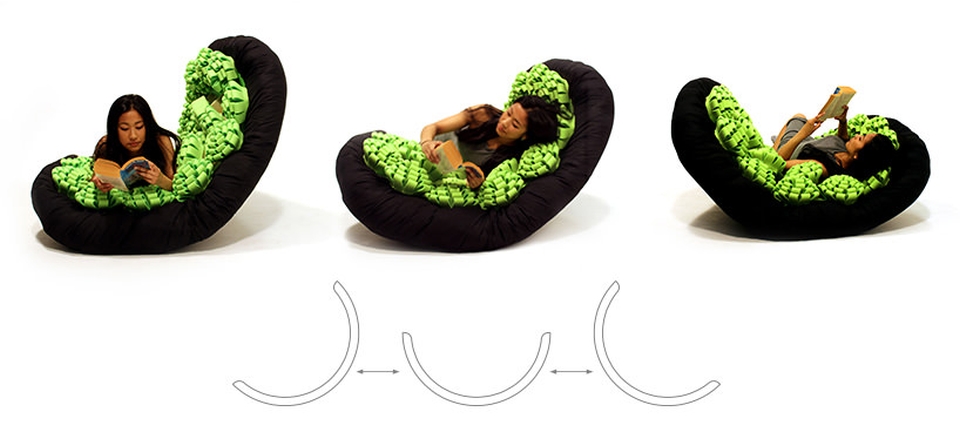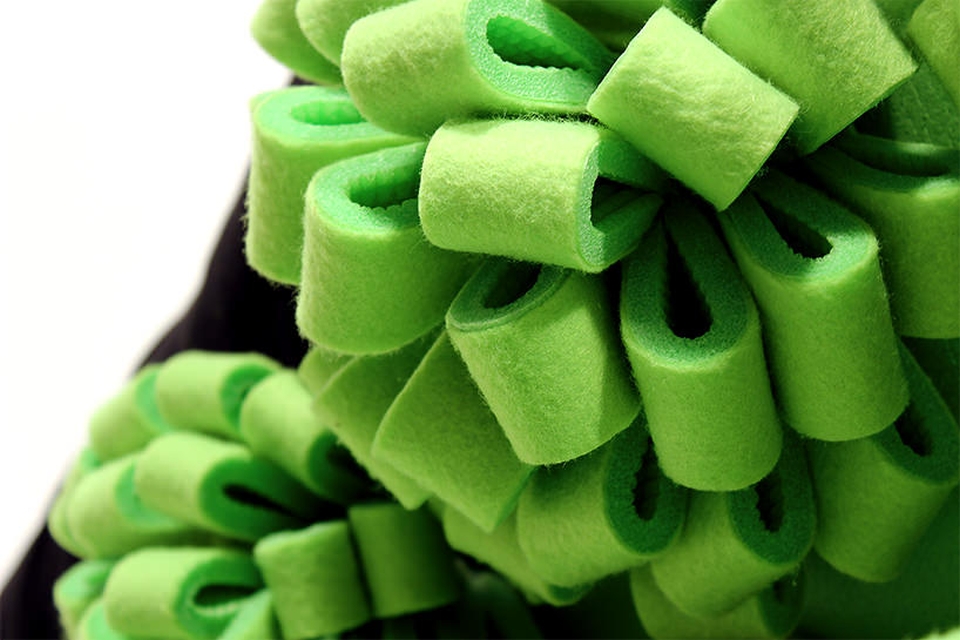 Via: Stealmag