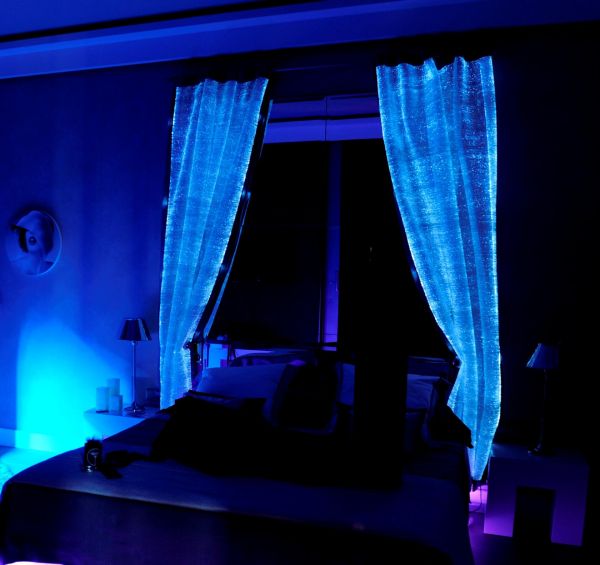 Expansive drapes and ambiance lighting have always remained the crucial visual elements of any comprehensive home decor. But how about a conception that remarkably combines both your curtains and the lighting? Fortunately for home aficionados, there is one such exclusive design in the form of LumiGram, a fully luminous curtain fascinatingly crafted from fiber optics fabric.
So, basically the scope entails a full fledged curtain that emanates vivacious color effects by virtue of its integration of the fiber optics fabric. From the visual perspective, this lighting attribute is different from LEDs or neons in the sense that it exhibits a more subtle 'glowy' effect, as opposed to some directional projection of light beam. This in turn creates a wondrous play of light and shadow that improves upon the elegant ambiance of you interiors.
Coming to their working, these 96-inch x 63-inch hand washable drapes are juiced up either by batteries or by a mains adapter 110/220Vac (which is connected to the lower end of the width). And, since the LumiGram curtains are powered by low voltage (4,5V), safety wise there are no risks of heating or electrical aberrations.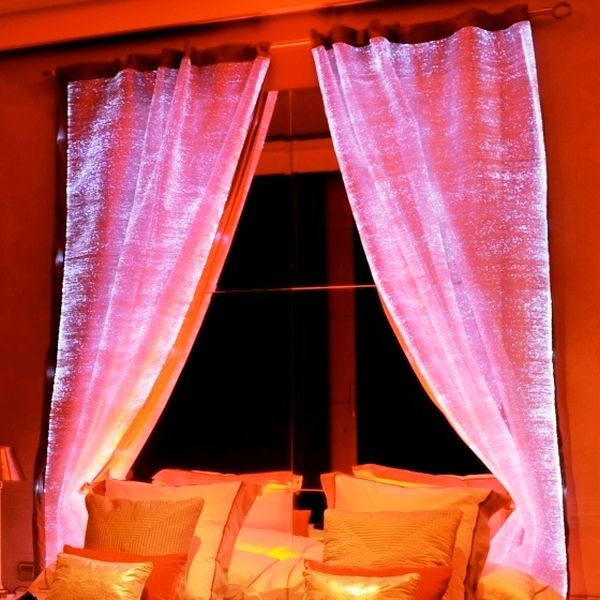 Via: LumiGram