To light up Montreal's shortest and darkest days every December and January, Place des Festivals illuminates the place with a series of light installations called Luminothérapie. This year 2016-2017 edition (from 8 December 2016 to 29 January 2017) consists of thirteen Loop giant zoetropes with the illuminated colored rings passing a story of a few second.
Resembling hamster wheels, the loop installations are a collaborative effort by designers Olivier Girouard, Jonathan Villeneuve and Ottoblix. These hollow contraptions don't require a person running inside to activate them. Instead, these units activate sounds and animations when two people are seated inside and use a simple push-pull movement in tandem with all four limbs. This way the installations get activated, allowing visitors to see the images that create an illusion of moving drawings.
These luminous and musical installations with retro-futuristic paces are of two-meter in diameter. A hybrid between music box, zoetrope, and lever handle, the round installations create looping tales while stimulating the imagination of children and their parents. The presented images are in black and white to add a stroboscopic effect for evoking the beginnings of the cinema.
The animation is visible from both inside and outside of the cylinder and can be observed from near to far. Moreover, the speed of the scrolling of the images is determined by the participants' rate of execution. These illuminating loops are inviting people to marvel and move this festive season and experience something extraordinary. To learn more about the illuminating event, visit Quartier des Spectacles.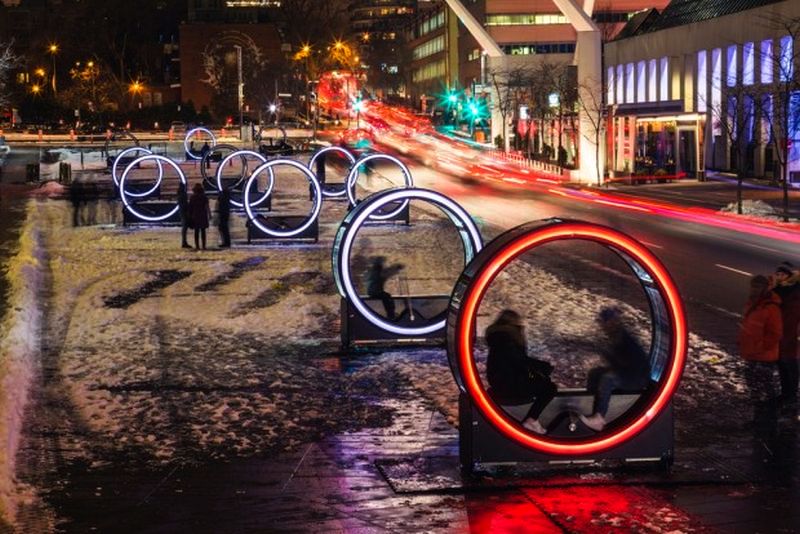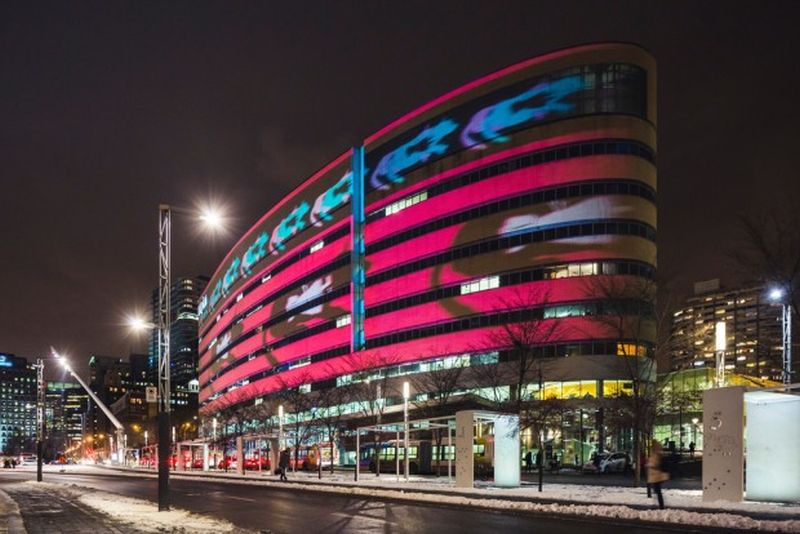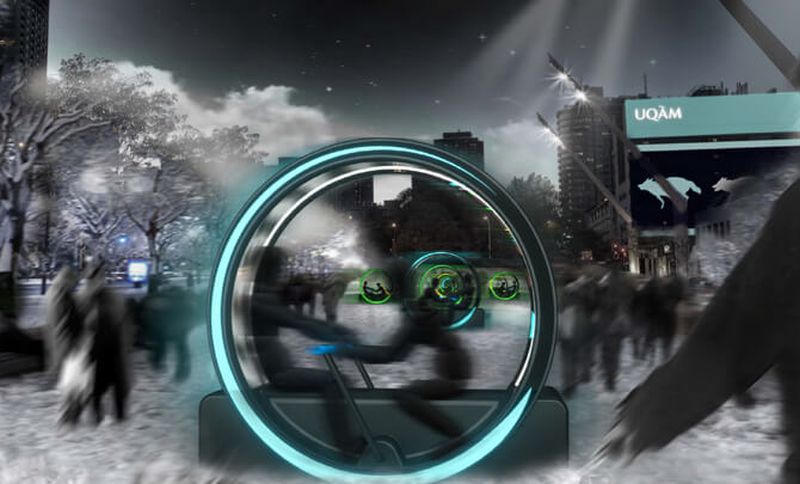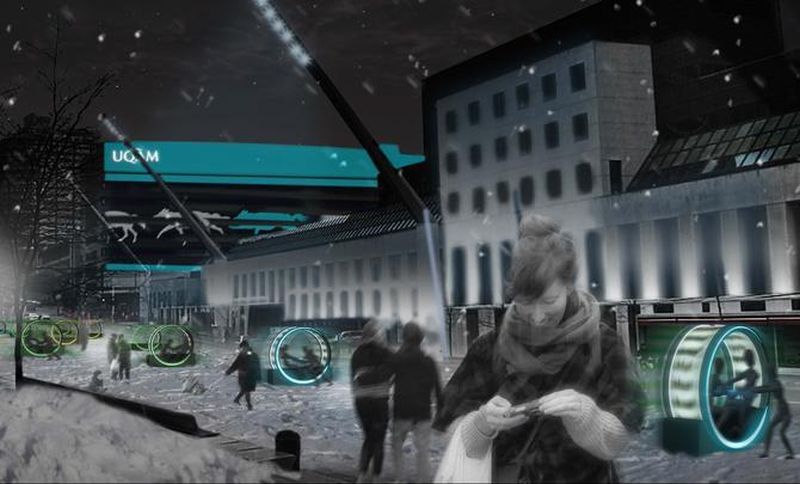 Via: JDD