Have you ever wanted to wake up in the lap of nature in complete solace? If yes, Lumishell prefabricated pop-up cocoon is ideal for you. This pop-up cocoon is contrived for glampers who would love to import their own luxury prefab structure into the middle of a natural landscape.
Designed by French architect and civil engineer Christophe Benichou, the Lumishell is a kidney bean-shaped prefab dwelling. It features a layout with a circular living room and bedroom, and further connected by a wedge-shaped kitchen and bathroom core.
The 430-square-foot dwelling boasts curved glass windows, which offer stunning outside views. These windows slide all the way back to turn the room into a semi-outdoor porch. There are white curtains that can be pulled closed along the window walls for privacy. Moreover, the home's unglazed walls are clad in white aluminum.
Both rooms provide unique panoramic views and can be occasionally transformed into outdoor spaces to enhance the feeling of being transported in the middle of vast scapes. This is how the tiny living space lets the inhabitants connect with interior and exterior spaces simultaneously.
The self-supporting and prefabricated dwelling can be assembled on site in just four days – that too without hookups or any foundation. The Lumishell is currently available for pre-orders and is expected to ship out for first installations in 2018.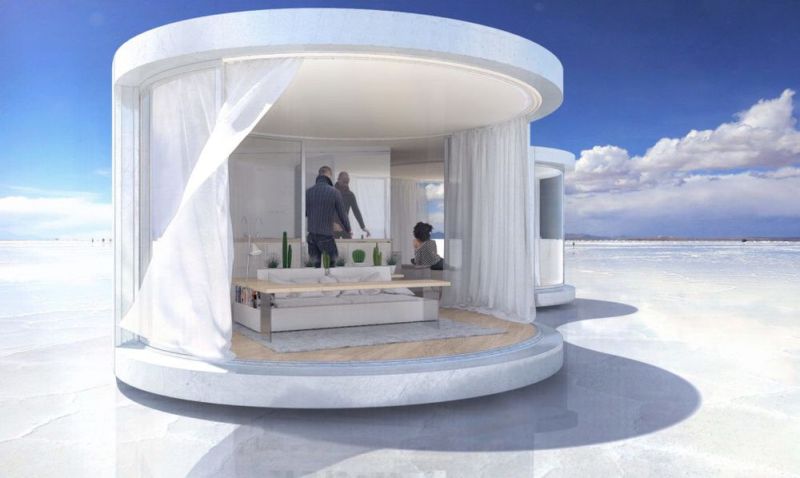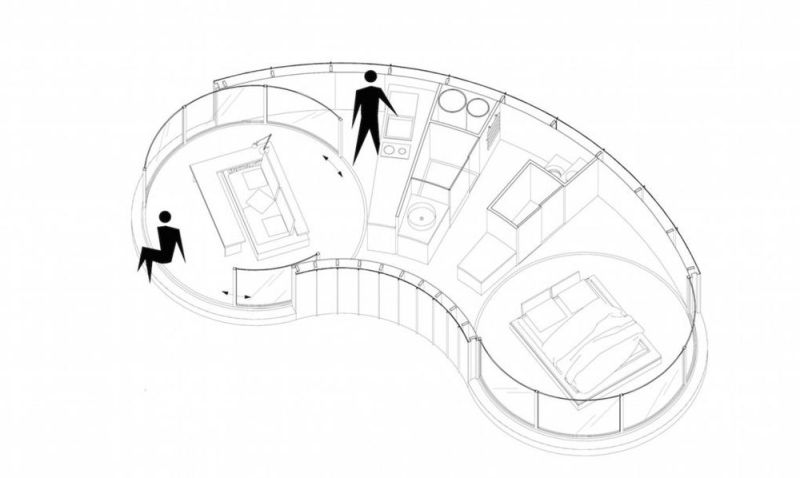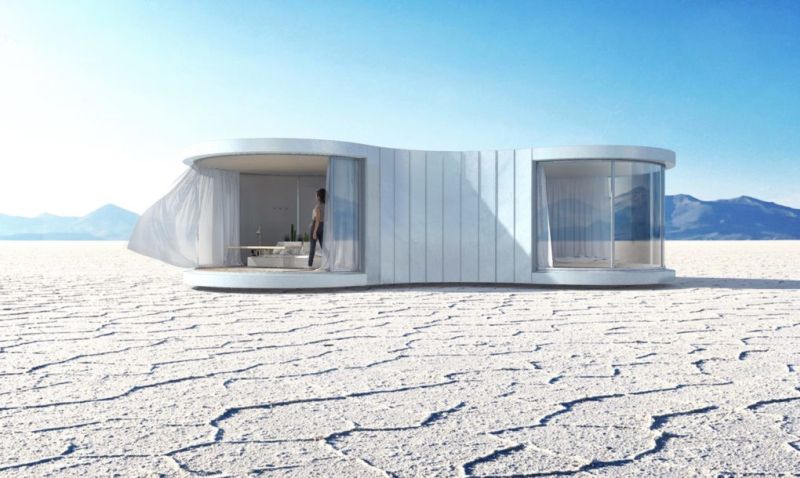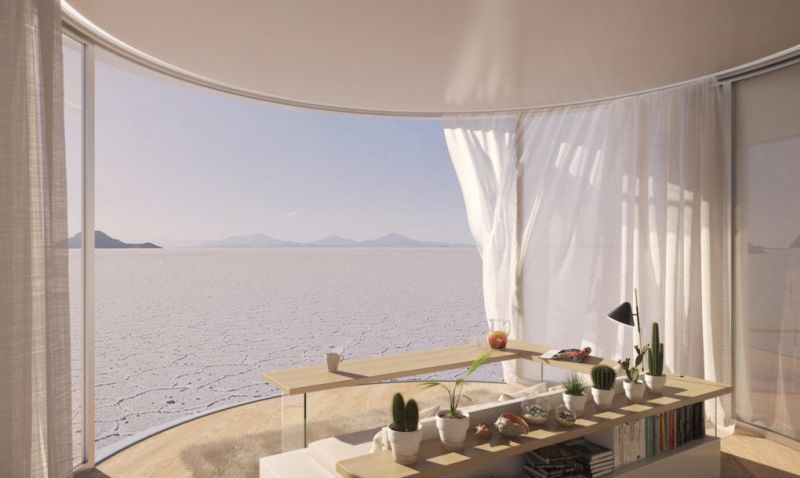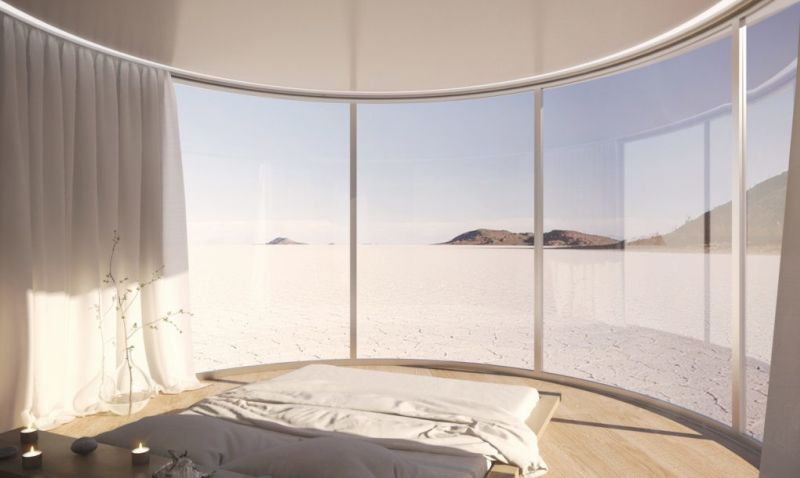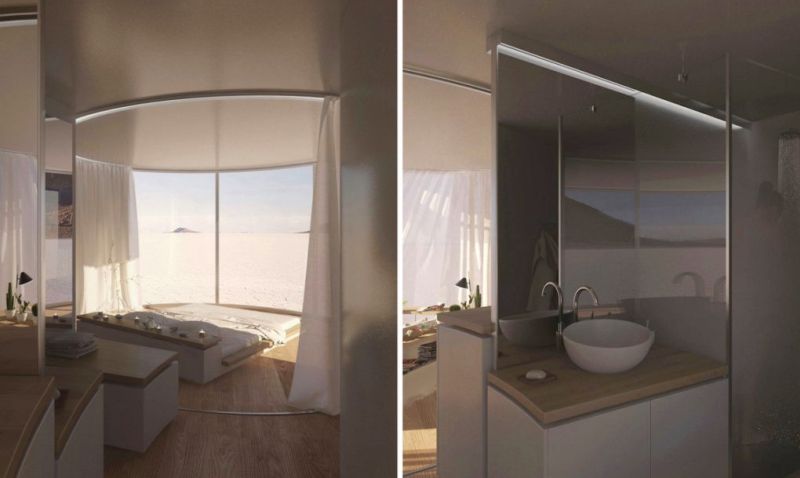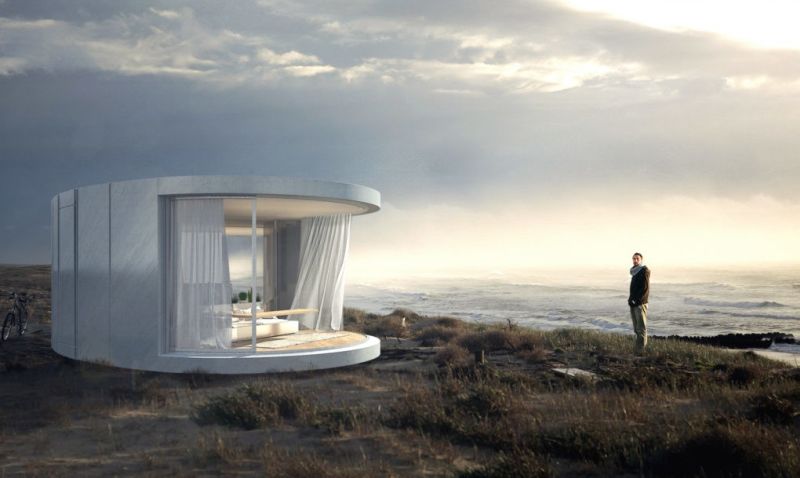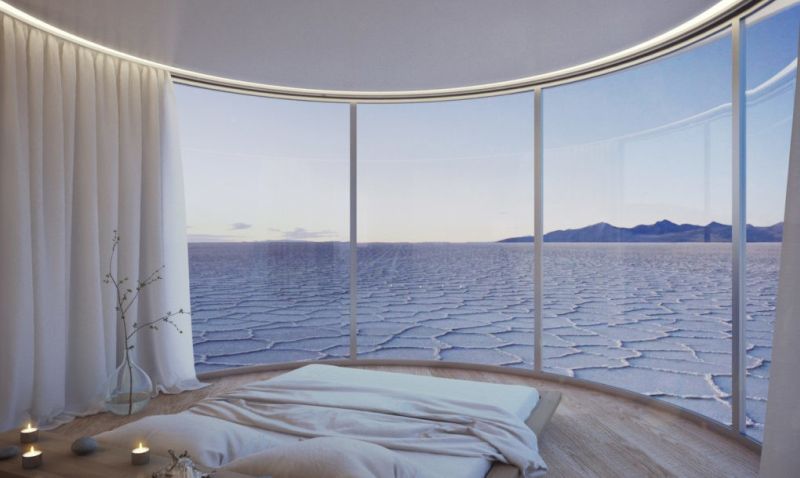 Via: Curbed