Norway-based architectural firm Rintala Eggertsson has created the Luoto, a multi-functional furniture module which can serve you and your living space in multiple ways by creating room for storage, working, as well as relaxing. It is designed especially for an Italian firm Danish Milano and the highlighting features of this modular furniture are nothing but its versatility and durability; both of which make it stand out uniquely from rest of the transforming furniture line available for end-users.
It comes with a set of shelves on left side that can be used to keep your books, and these shelves can also be used like stair treads to access the upper bunk bed for relaxing. On coming to the other side, it features a flat wooden area that can be used as a table to work or an area to relax comfortably, below this surface a small storage space is available to safely keep your small stuff inside.
Both upper and lower areas can be turned into comfortable beds after adding soft mattress on them, so you can relax anytime on the same working table once you're done with your work. This whole furniture is so sleek that it can be placed within any area of your home without consuming much space.
Designers have brilliantly developed the Luoto that lets you interact with your space saving furniture and change it according to your preferences for a more comfortable living. It comes in two colors- black and white, and are available on made to order option on the company's official website.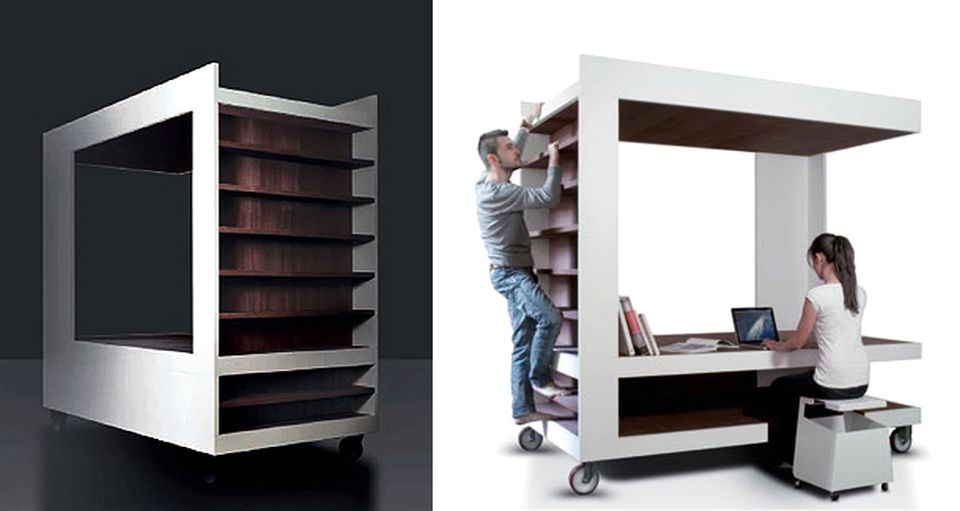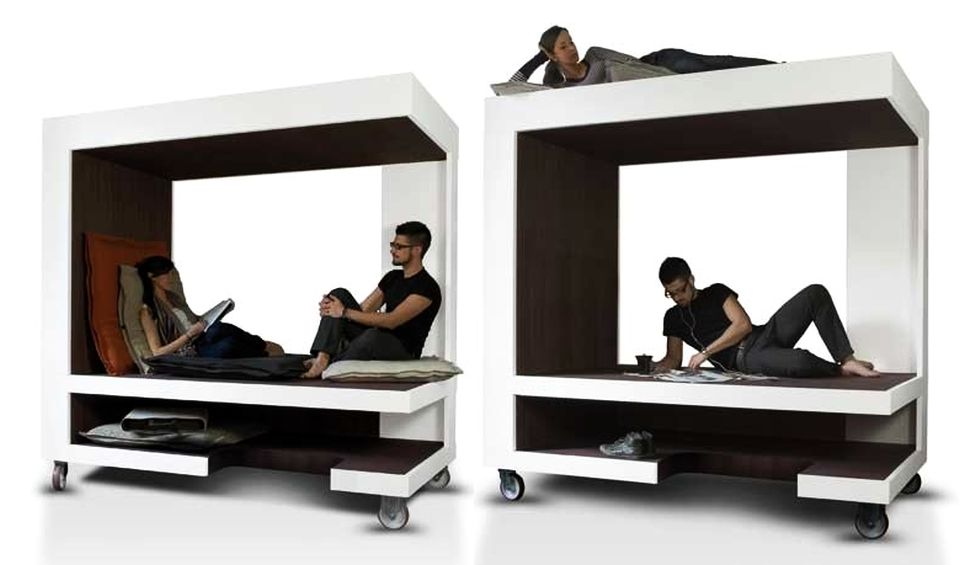 Credit: RetroFutur