The German fashion designer Harald Glööckler who has been transforming women into sumptuous princesses with the lifestyle brand POMPÖÖS, has recently launched a luxurious range of box spring beds. There are total four designs – Animal, Princess, Glamor, and (of course) Pompöös. Designed in collaboration with Femira Schlafsysteme and textiles company JAB Anstoetz, all of them are able to transform any room into a superb sleeping chamber.
Pompöös box spring bed
The Pompöös box spring bed featuring a splendid headboard frame in reflective black and gold gloss paint appears to be the absolute eye-catcher in this collection. If you wish, the headboard can also be adorned with an impressive crown decked with precious Swarovski crystals. As of the bed valance, there are options to choose from ten seductive fabrics from San Marco and Grand Palais to turn your bed into a centerpiece of your bedroom.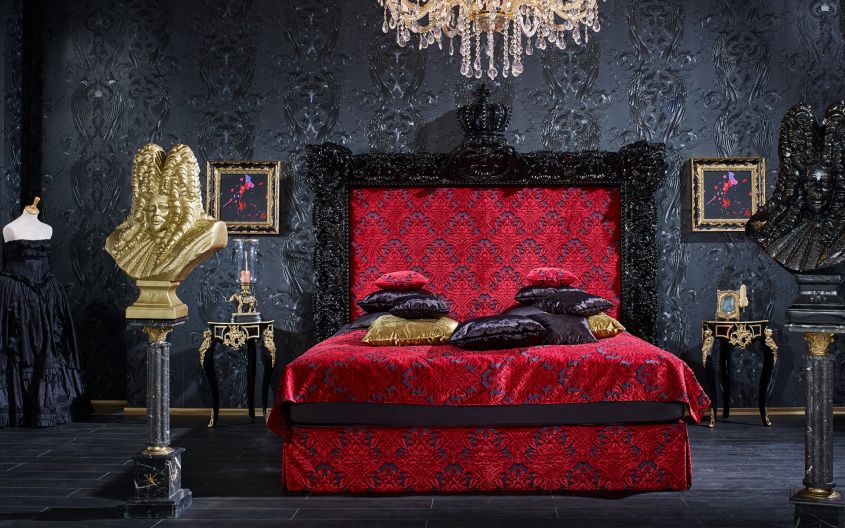 Also Read: 5 Best retractable ceiling beds – one room, twice the space
Princess box spring bed
Staying true to its name, the Princess box spring bed is everyone's childhood dream. Its dreamy flair is achieved through an exclusive Velcro valance. Just like the Pompöös box spring bed, its headboard in black or gold can also be equipped with an extravagant crown with Swarovski crystals. For Princess box spring bed, there are fourteen fabric variants from the Sainte Chapelle, Petit Palais and Chateauneuf series from Jab.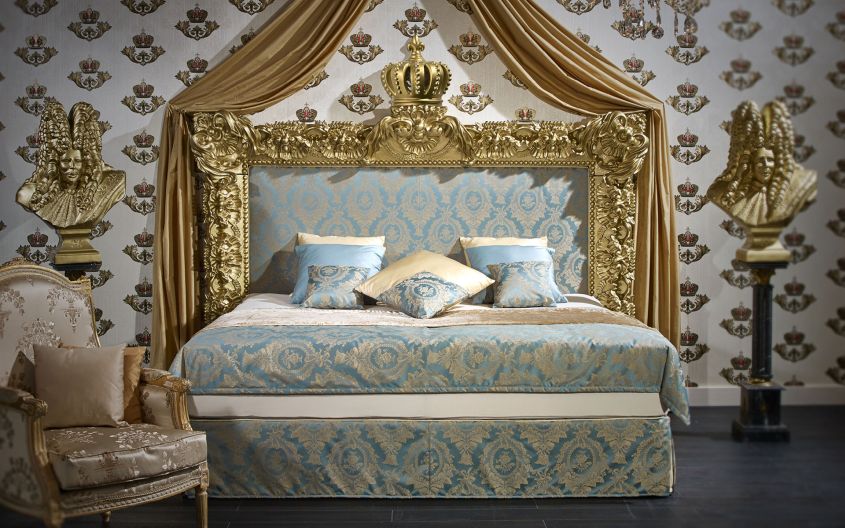 Glamor box spring bed
Modern, luxurious and enchanting appearance of the Glamor box spring bed makes it ideal to send anyone off to sleep. With It eye-feasting design, it brings unmatched character to any bedroom. You can choose from nine exclusive fabric variants from the Palais Royal and Louvre series by Jab.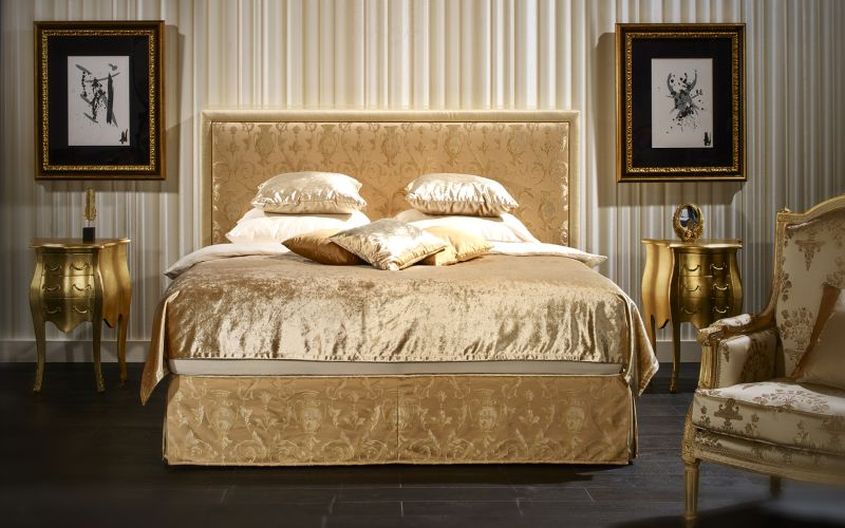 Animal box spring bed
If you've ever dreamt of peacefully sleeping on a pedestrian crossing, The Animal box spring bed is ideal for you. Inspired by elegant zebra stripes, this bed offers natural and sensual sleeping experience. It is available in a variety of fifteen animal-themed fabric variants from Jab.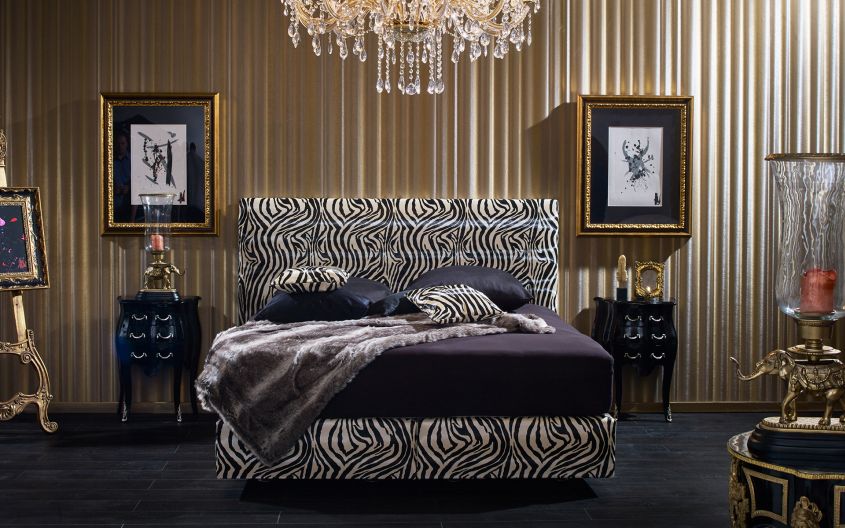 Via: IMM-Cologne