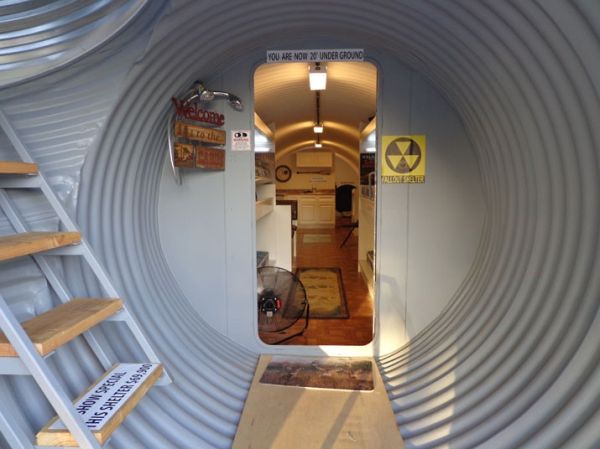 Just in case Mayans' predictions come true, everyone would be found hunting for a shelter. December 21 is the predicted doomsday and before we go into Friday with grave concerns, Ron Hubbard (designer of hi-tech underground shelters) has built an underground bomb-proof shelter in Montebello, California. Described as one of the most comfortable shelter to live out the Mayan catastrophe, this nuclear/chemical weapon and bomb proof shelter is deck up with wooden flooring, lavish leather sofa and plasma TV, making it a survival shelter for the affluent – average price of £46,000 (approx. $$75,000) based on fittings.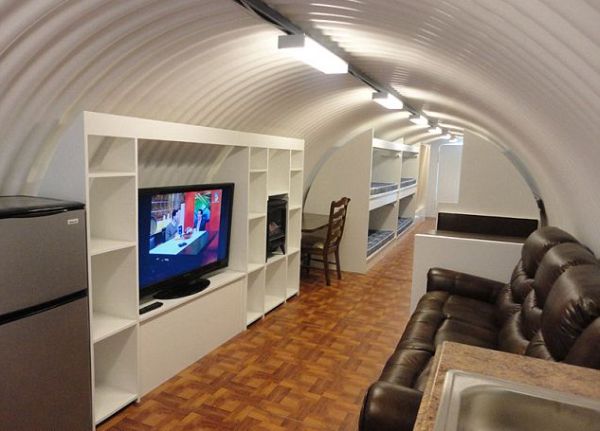 Going underground into the 500 sq ft cylindrical "recreational bomb shelter" – as Rob calls it, you'll find it kitted out with bunk beds, kitchens, toilets and fireplaces. Measuring 10ft in diameter and 50ft long the shelter has an escape tunnel with one sided hatches and a sealed contamination room midway the entrance and the living room.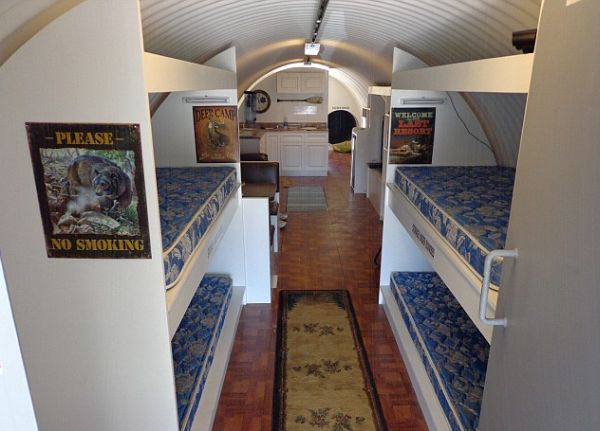 In case you have the money to shell and think there could be a possibility of an apocalypse on the December 21, you have the option to buy one of these shelters Rob has created. If there is no catastrophe, your personal bomb-proof shelter could be a great weekend retreat.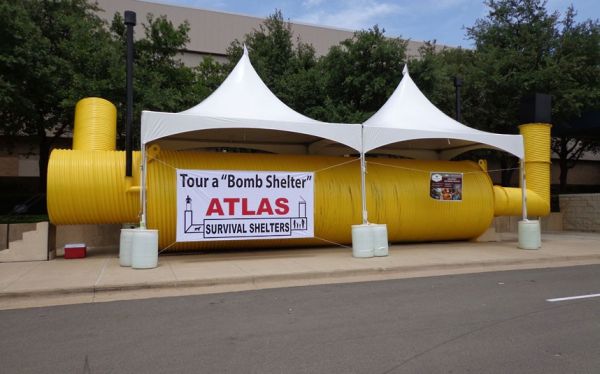 Images Courtesy: Barcroft Media / Via: Telegraph