UK-based Andreas Bös and Jonathan Strauss are founders of De Viehl, a brand famous for precisely designed collection of innovative and luxurious coffee cups. After redefining coffee drinking experience, now they have stepped into creation of another luxury cup for serving caviar. They collaborated with Dubai-based food specialists of Gourmet House to turn caviar eating into a perfect luxury pleasure.
The delicacy, taste and luxuriousness of caviar are known to everyone, but a special treatment is required to preserve them properly. So De Viehl has created an alluring cup design that protects flavor and delicacy of caviar by keeping it at optimum temperature, and it looks great. While serving caviar, this insulated cup is filled with ice to keep the temperature cooler for a longer period. Its size is kept smaller and wider than famed coffee cups by the brand to offer ultimate eating experience.
De Viehl products are fine blend of artisanal craftsmanship and cutting edge technologies to create a cup with meticulous considerations toward design details. Each cup is painted with sturgeon in gold or silver, while caviar is served on a hand blown crystal tray that fits perfectly over the cups. Color options for these caviar cups are red or marine turquoise, and it can either be bought single or as a combo with exclusive caviar by Gourmet House.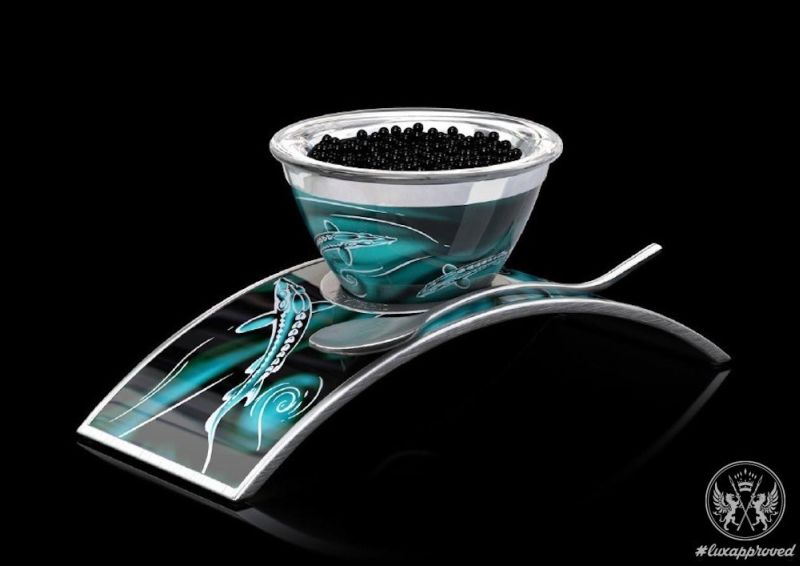 Via: LuxExpose