Christmas is fast approaching and shops are most likely to run out of stock very soon. You may be in a fix if you haven't already got any Christmas presents yet for your family and friends. Moreover, the quandary escalates when you need to buy a gift for someone with extravagant tastes and preferences. This is because such well-heeled people are hard to please due to their elite choices.
Don't stress, as we're here to guide you with what filthy rich snobs are most fascinated about. Feast your eyes on these high-end Christmas gift ideas for your well-heeled special ones and surprise them with an ingenious gift like no other.
# Gourmet Trotter Luxury Picnic Trolley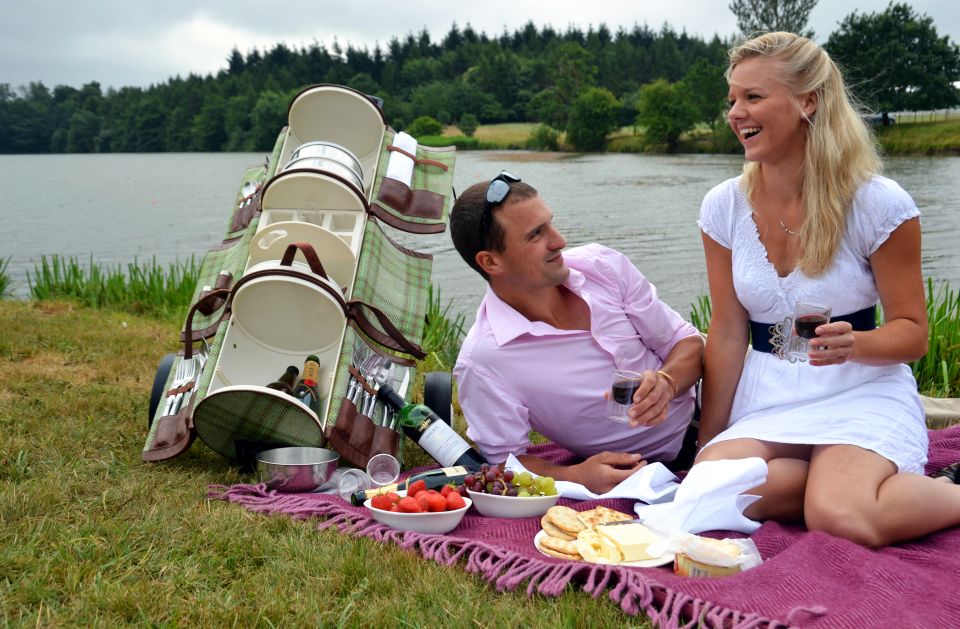 UK-based Company Gourmet Trotter has created the luxury picnic trolley, which is shaped like a golf trolley for easy mobility to any desired location. This stunning picnic trolley allows you to carry your food, wine, and cutlery, altogether without much hassle. The outdoor accessory is made of three different modules for storage and these modules can be detached when you want to enjoy a meal with your dear ones.
Buy: £399 (~$509)
# Bugatti Glass Toaster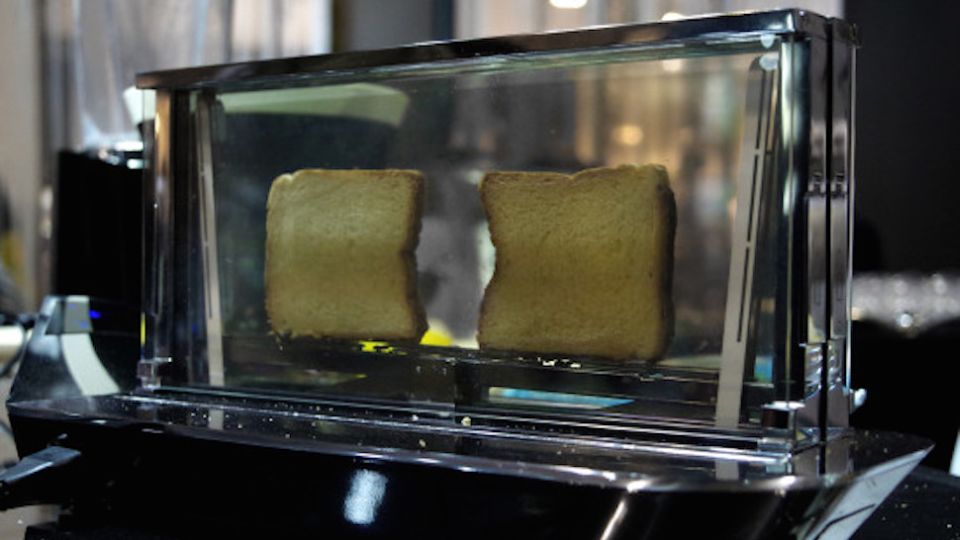 Italian home appliances maker Bugatti has created the Glass Toaster to add a contemporary touch to your kitchen. Although the basic design of this appliance resembles conventional toasters, the glass body gives a new dimension of transparency to its cooking procedure. The two ceramic glass plates have embedded semiconductors which conduct heat and cook whatever comes in contact, including chicken and steak.
Buy: $1,000
# Dynamo Showerhead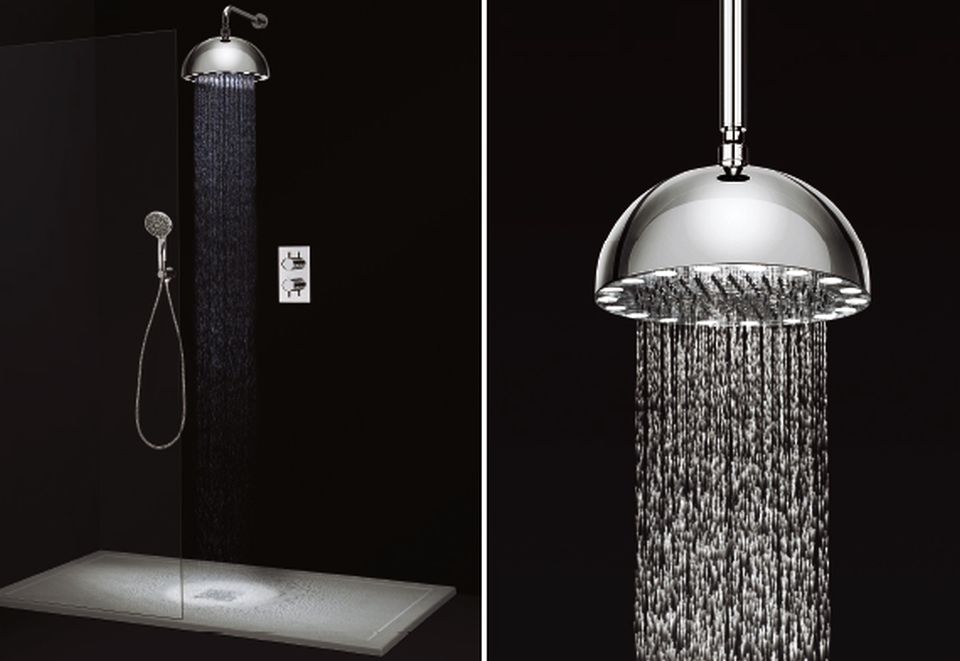 Crosswater, a UK-based luxury bathroom fittings designer, has come up with the water-powered Dynamo Showerhead. The showerhead gets the power from its own water turbine. It is also incorporated with LEDs that don't need electricity, as the flow of water passing through the turbine creates energy to power these lightings within the shower head. The design-savvy product offers an innovative combination of water and light, providing incredible bathing experience to the user.
Buy: £876 ($1,117)
# Heirloom Silk Eiderdown Pillow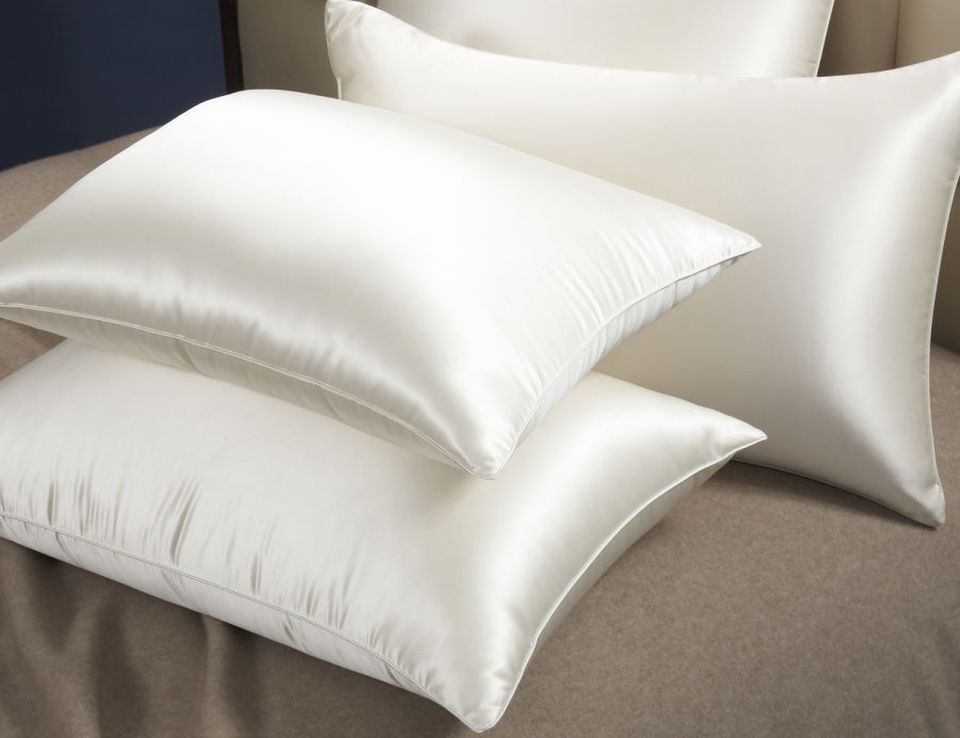 Cuddledown, manufacturers of down pillows, synthetic pillows, and silk pillowcases, has handcrafted the Heirloom Silk Eiderdown Pillow from fine imported materials. These pillows offer exquisite luxury and peerless comfort, as every piece is made from 410 thread count heirloom quality silk and eiderdown. These are the perfect comforting gift for someone who loves to take long naps while cuddling inside his/her cozy bed.
Buy: $2,699
# Neolith Hybrid Electrostatic Speaker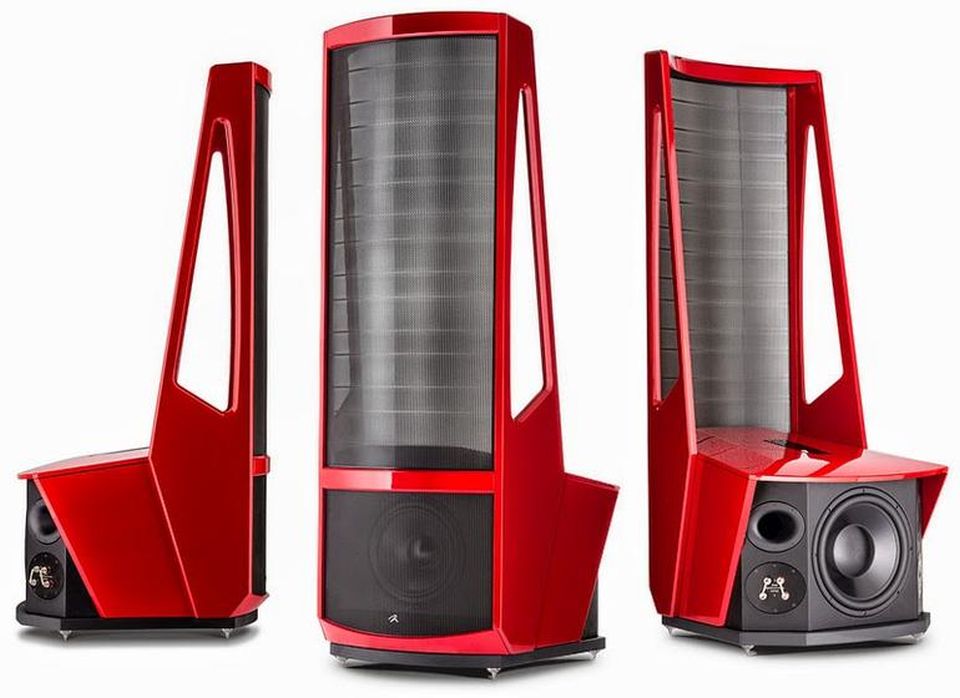 Martin Logan, the world leader in electrostatic loudspeaker technology, has created the largest-ever Neolith hybrid electrostatic speakers for wealthy audiophiles. The modern speaker with handmade minimalist design boasts many notable features such as biggest electrostatic radiating surface, 12-inch front-firing sealed mid-bass woofer and larger 15-inch rear-firing ported woofer, all together these produce superior sound quality. With superior design and technicalities, it roughly costs similar to the Mercedes Benz CLS.
Buy: $80,000
# Bugatti and Desvall Hookah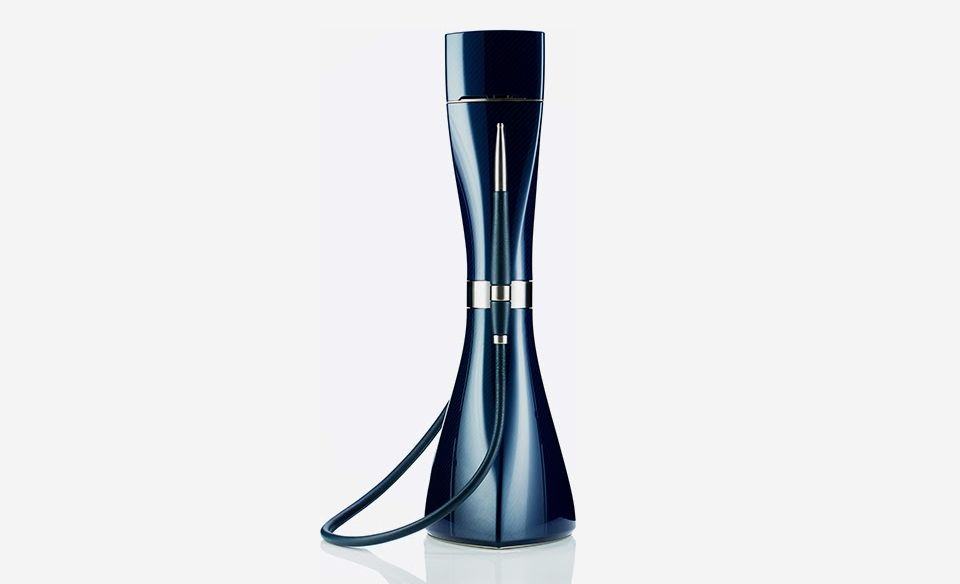 Swedish luxury hookah maker Desvall teamed up with Bugatti (famous automotive brand) to contrive the most expensive one-of-a-kind hookah. The stylish Bugatti hookah boasts the shisha pipe with carbon fiber casing, a solid titanium frame, official Bugatti trademark and exclusive handsewn leather detailing. Desvall has brilliantly integrated the same patented pivot technology into the hookah for creating the exceptional attribute like never before.
Buy: $100,000
# V12 Espresso Machine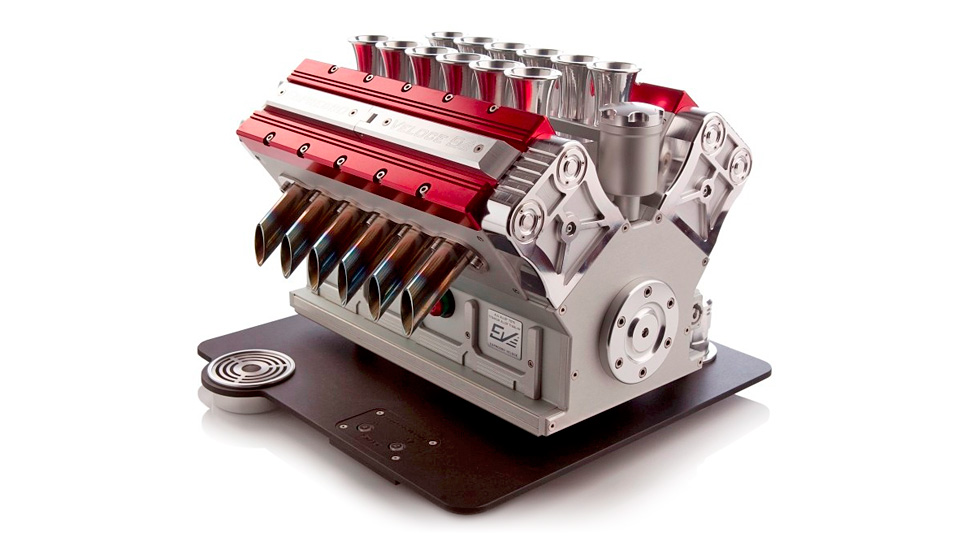 For avid fans of Formula 1 racing, the V12 Espresso Machine by Espresso Veloce is a perfect gift. It is a swanky coffee brewer, mimicking a V12 engine. The metallic look of the machine resembles the iconic Ferrari engine while the coffee brewer and filters give an impression of being the exhaust tubes and oil filters. This is one-of-a-kind coffee brewer with an industrial layout that your spoilt friends will definitely love.
Buy: Price on Request
# CocoOne Lounge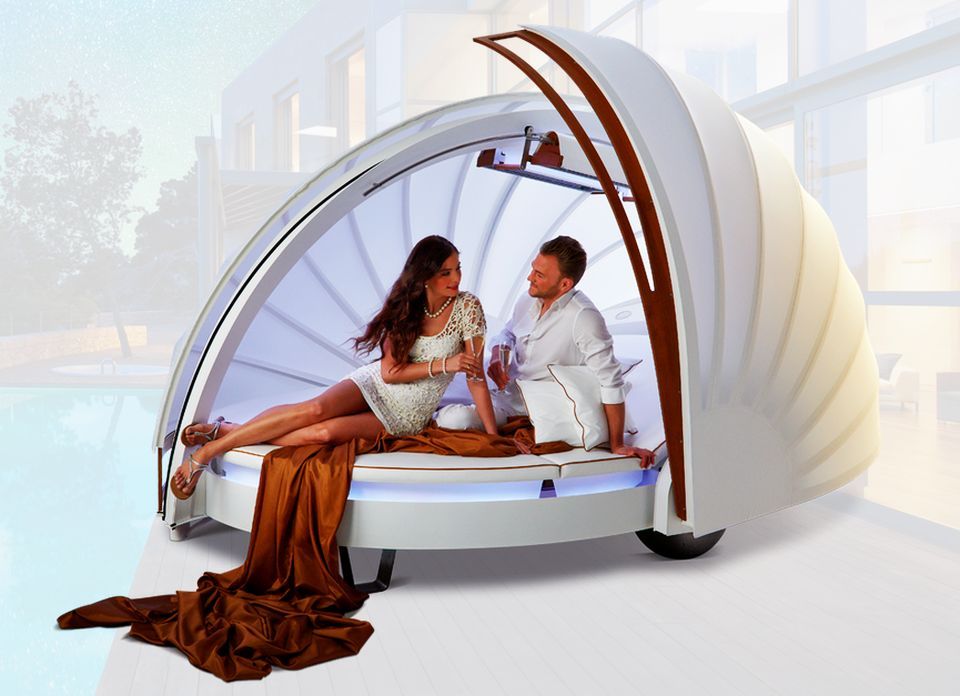 Austrian company Defin Wellness has created a complete oasis of luxury in form of the CocoOne Lounge. It is a smart outdoor lounge, which can be controlled wirelessly using your Wi-Fi connected iPad or smartphone. Furthermore, it includes a huge luxury bed, built-in hi-end audio speakers, heat radiator and various lighting effects. All these hi-tech features can be controlled using a smartphone, offering ultimate luxury experience.
Buy: Price on Request
# Dali Luxury Safe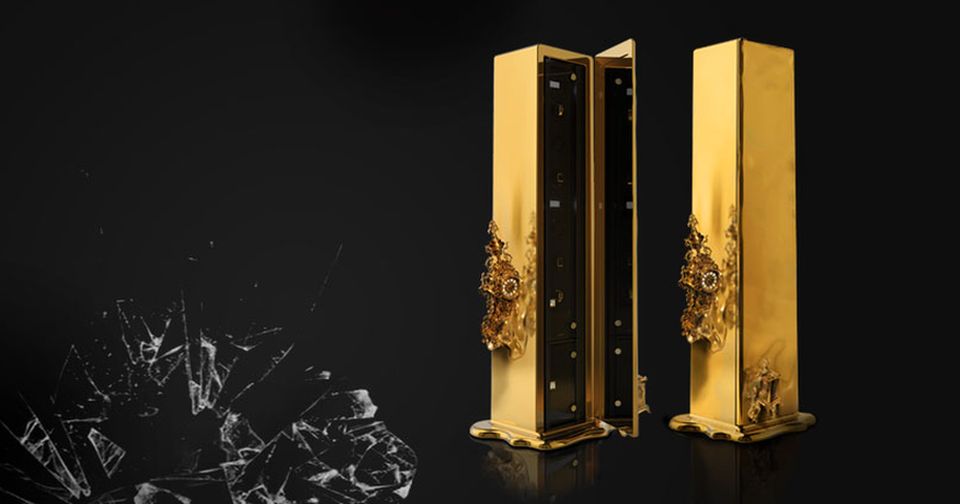 Boca do Lobo Design Studio has created the Dali luxury home safe, which looks so gorgeous that you'd not want to hide it. The artistically polished brass and gold plating symbolize extreme richness through its extravagant design itself. This amazing golden safe is a great decorative object for keeping your gold and watches securely.
Buy: Price on Request
# SMEG Fiat 500 Refrigerator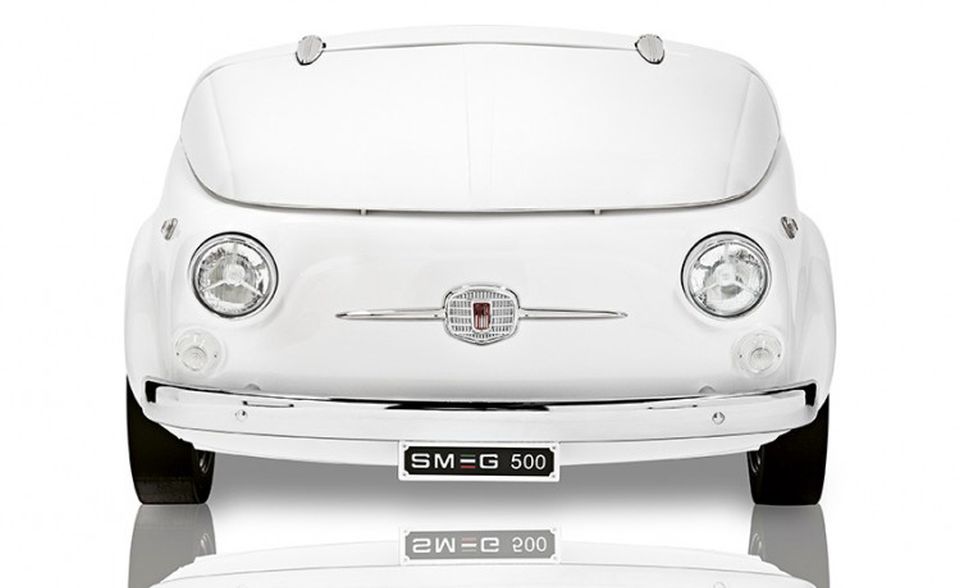 Italian brand Smeg has collaborated with automobile manufacturer Fiat to launch the classy Smeg 500 Refrigerator that exceptionally flaunts the front facade of vintage Fiat 500 model. The unique fridge comes with a capacity of 100L and its access is smartly achieved by opening the hood. It will be definitely an exquisite centerpiece for any luxury kitchen with automotive touch.
Buy: Price on Request
Although you need to do a bit of search to find some of these extravagant Christmas gifts, trust us your hard work will really pay off, after seeing a bright smile on your loved ones' face.
You might also like:
Christmas gift ideas for audiophiles
Christmas gift ideas to add splash of style to any bathroom