During this year's NYCxDESIGN exhibition more than seven hundred awe-inspiring entries from around the world were showcased at American Irish Historical Society (AIHS), located on Manhattan's Museum Mile. Irish furniture workshop Joseph Walsh Studio also exhibited a collection of free-form chairs, sculptures, and a custom-built watch cabinet. Dubbed as 'A Piece of Time' it is crafted from fumed oak, while drawers are crafted out of pear wood and finished in suede. The six feet tall watch cabinet has separate compartments spanned over eleven levels to store up to one hundred eight watches stylishly.
There are twenty two storage drawers that slide out to reveal the individual compartments for holding the watches. As one pulls drawer, an intricate bronze mechanism made of more than seven hundred parts is revealed that nicely shows-off the watches stored inside. Walsh created this freestanding luxury watch cabinet for a father and son duo who wants to store some special timepieces.
This bespoke watch cabinet is for those who own a fine collection of branded timepieces, and want to store them for longer.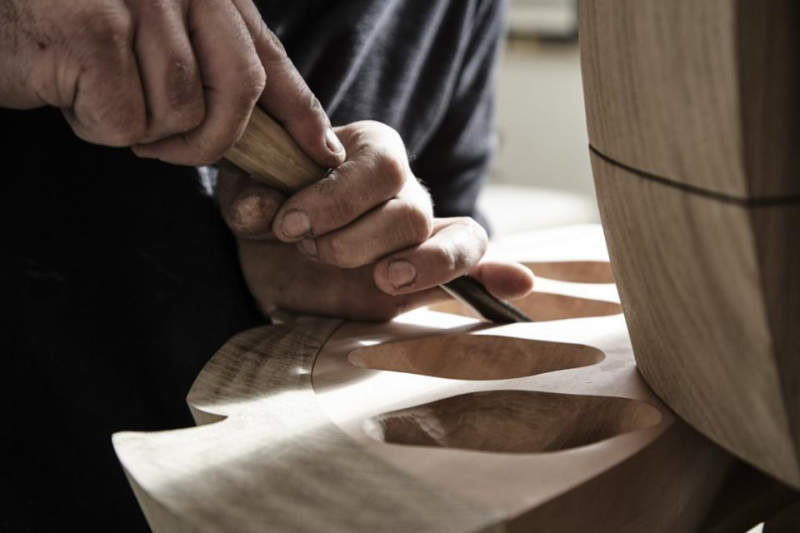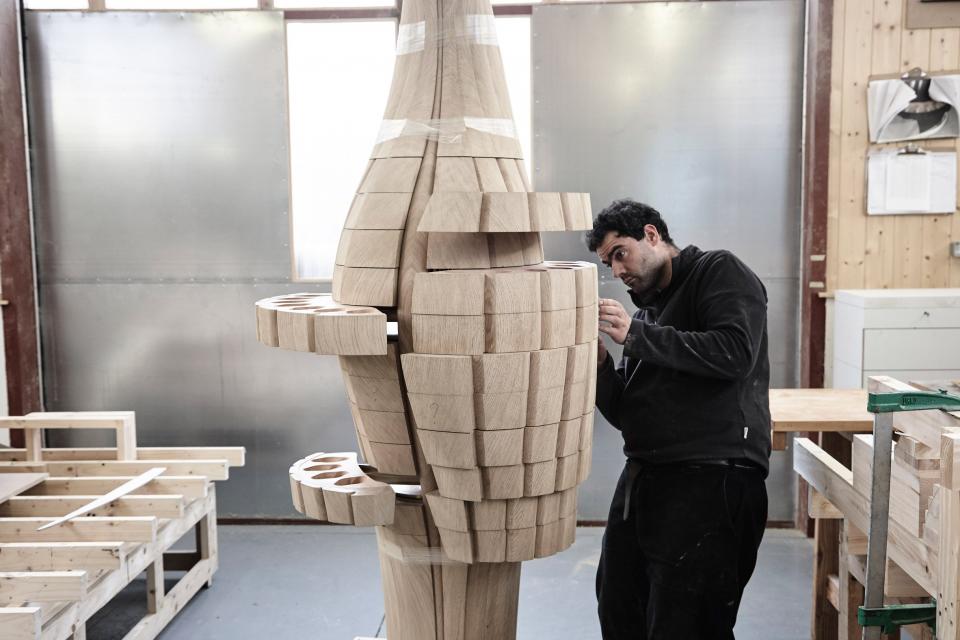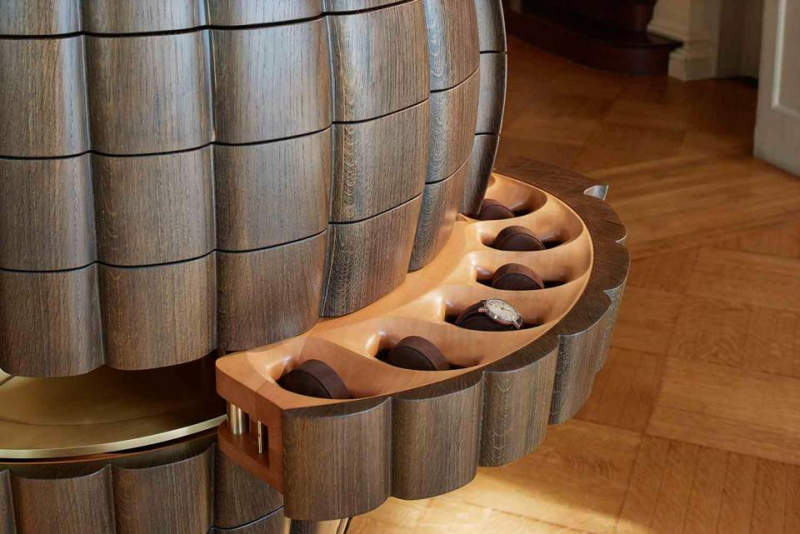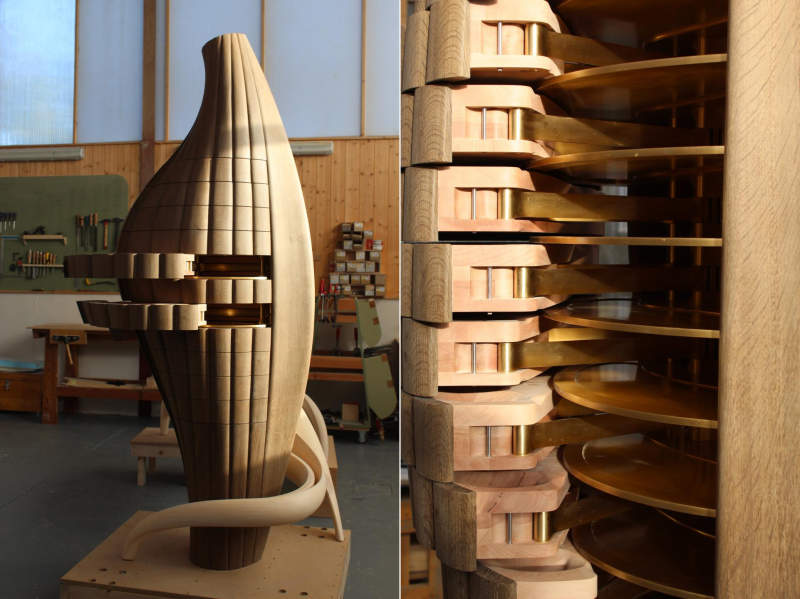 Via: WoodworkingNetwork