Inspired by her own nomadic lifestyle, Argentinian architect and designer Natalia Geci has created Lynko modular furniture system to suit the needs of today's wayfaring way of living. The current urban life is based on highly transient culture, where people have to constantly move due to their work. So, need for inflexible and fixed furniture is decreasing.
In fact, people nowadays prefer modular and highly customizable furniture like Lynko. It is a perfect configurable furniture for those who follow nomadic lifestyle, while still require modern conveniences of life. This modular furniture comprises varying sized metal frames, which can be joined together in any configuration with its wooden hinges.
It consists of several hooks, hangers, trays, shelves and pockets to store different items such as clothes, books, kitchen tools and other personal belongings. Lynko can be used in any section of your house – be it bedroom, living area or kitchen.
When not in use, the lightweight metal frame and wooden hinges can be folded flat for storage or transportation. The Lynko frames and accessories are powder-coated metal in a variety of colors and finishes, including silver, copper and bronze, and silver. On the other hand, the wooden hinges come in cherry, oak, or lacquered in different color options. Plus, storage pockets are available in leather, felt, or fabric. Hence, you can easily customize it depending on your changing needs and preferences.
You can custom order this nomadic furniture unit from the designer's official website. The pricing will depend on the different type of custom materials you've selected for your desired Lynko furniture system.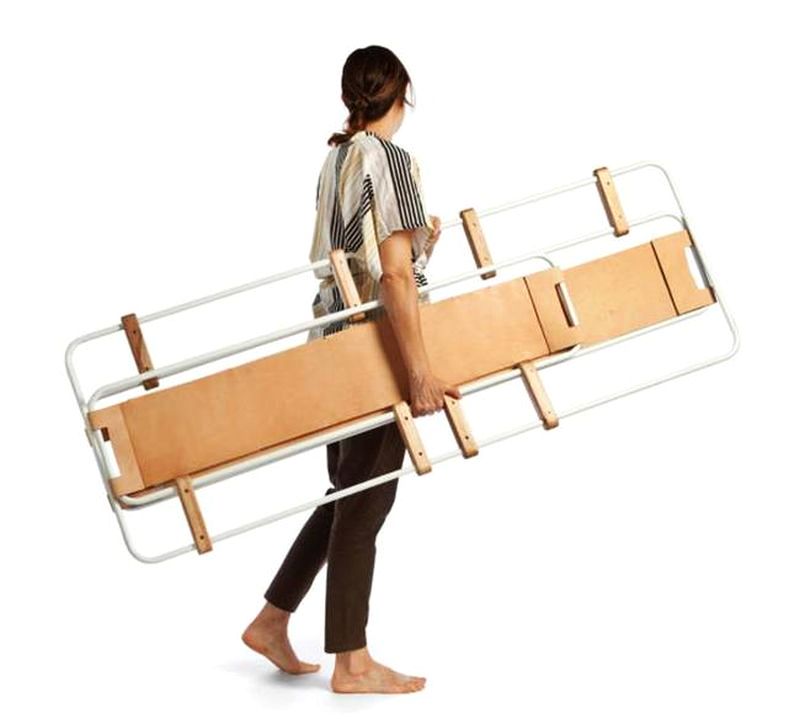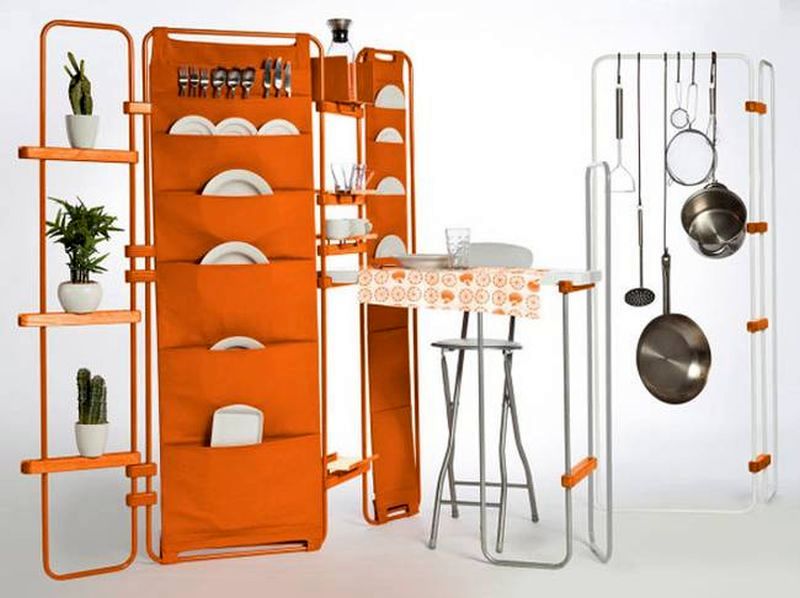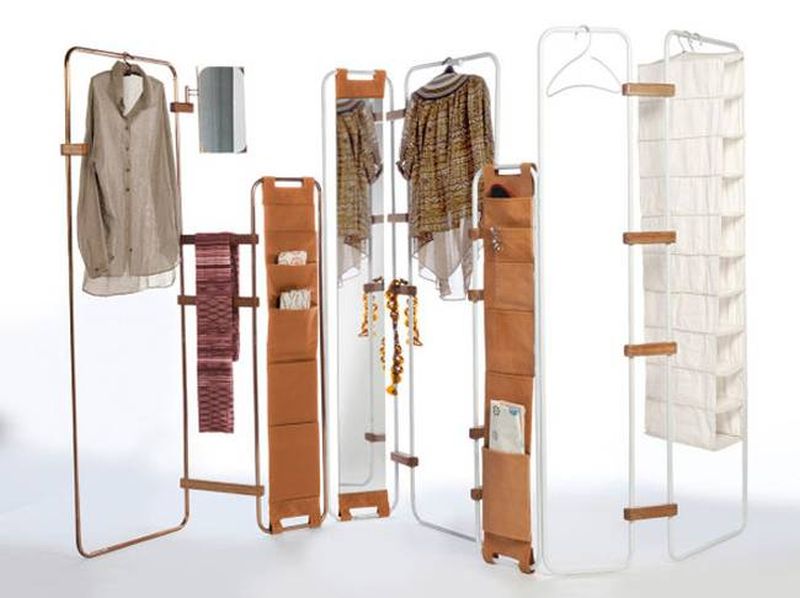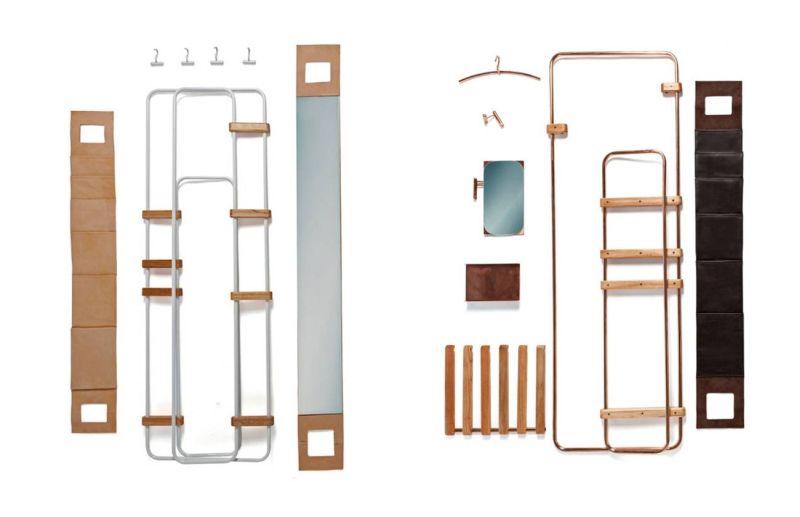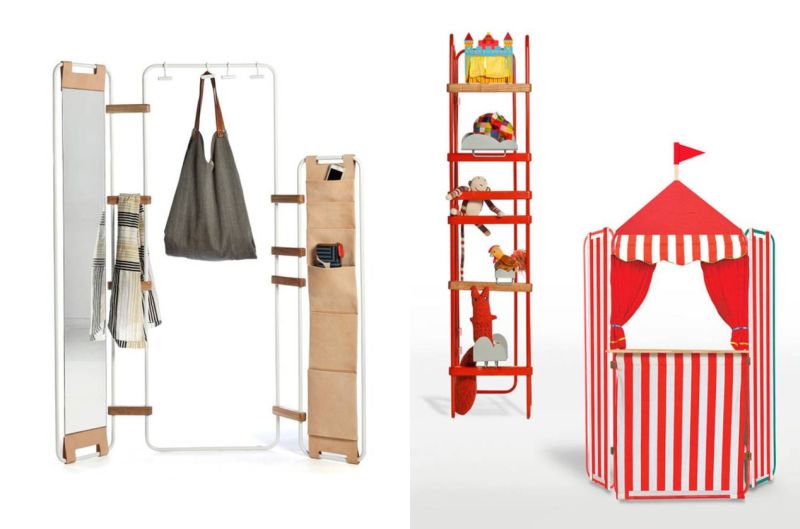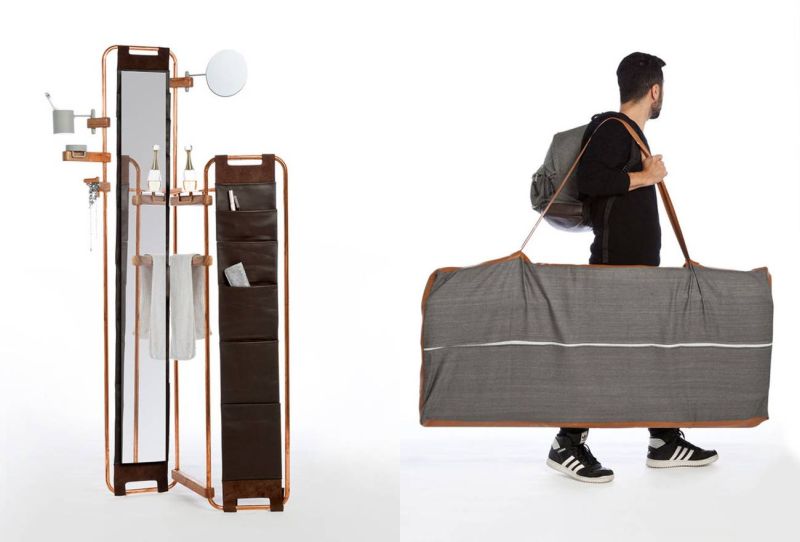 Via: Treehugger