LZF Lamps that specializes in wooden lighting fixtures unveiled its Life-Size collection back in 2015. The sculptural lights in the assortment were made in the shape of an elephant, fish, and Koi. Now, almost four years since, the Spanish company has released a new product in the collection. It is called the Big Bird, and as the name suggests, it is a bird-shaped suspension lamp designed by the award-winning Spanish illustrator and designer Isidro Ferrer who previously designed the Elephant and Fish floor lamps in the lighting collection.
Hanging vertically with wavy wings, the Big Bird lamp looks like a big hummingbird offering a warm glow. It is built using a traditional craft technique called vareta.The light passes through Big Bird's body comprising thin wooden slats, highlighting its shape. There is also a wood veneer globe hanging from its beak like a ball of glowing nectar.
Also Read: Artemide Unveils Its Interweave Lighting Range at Euroluce 2019
Like previous lights in the Life-Size collection, the Big Bird also rethinks the form and scale of a lamp. This bird-shaped suspension lamp will make a definite attention-grabber whether hung at home, office or in a hotel.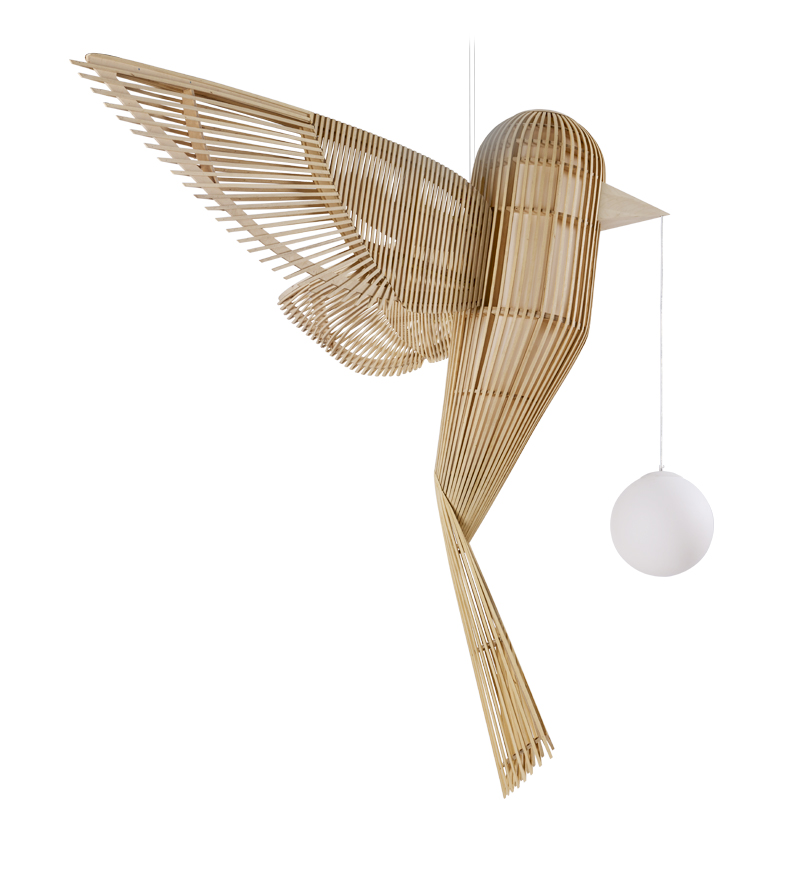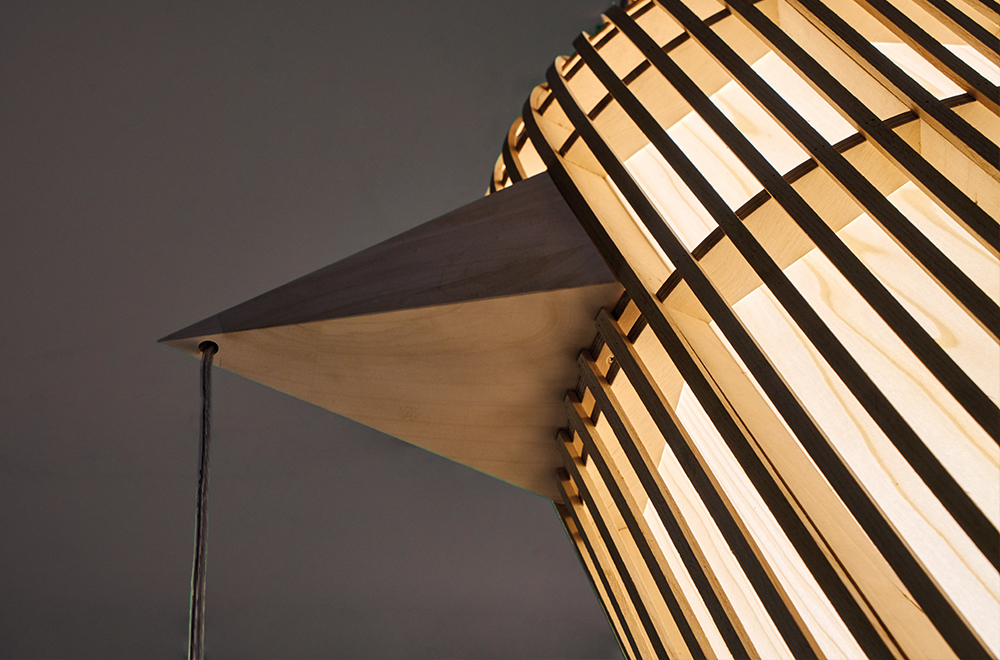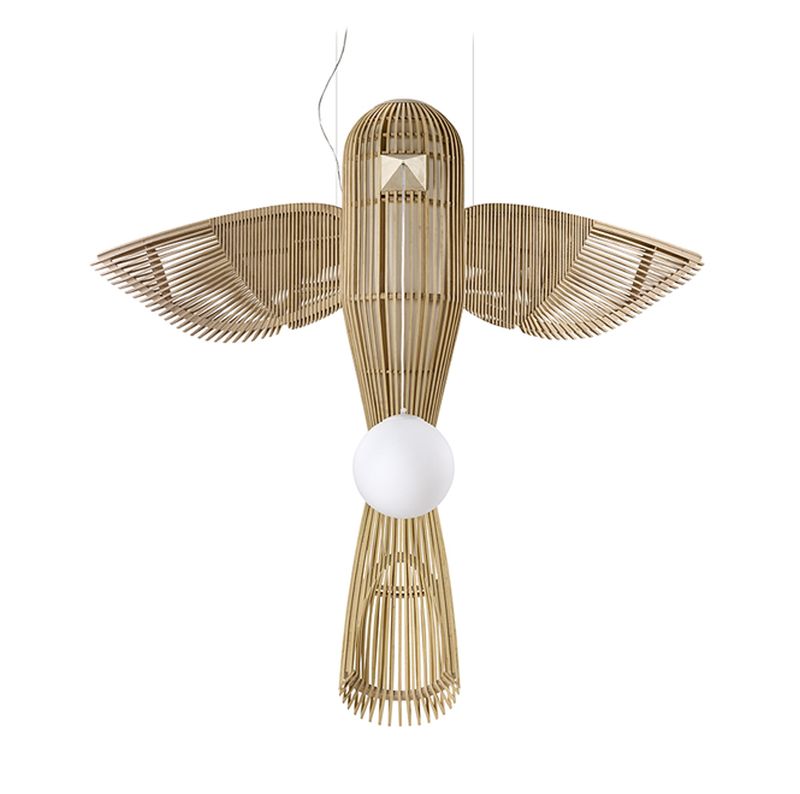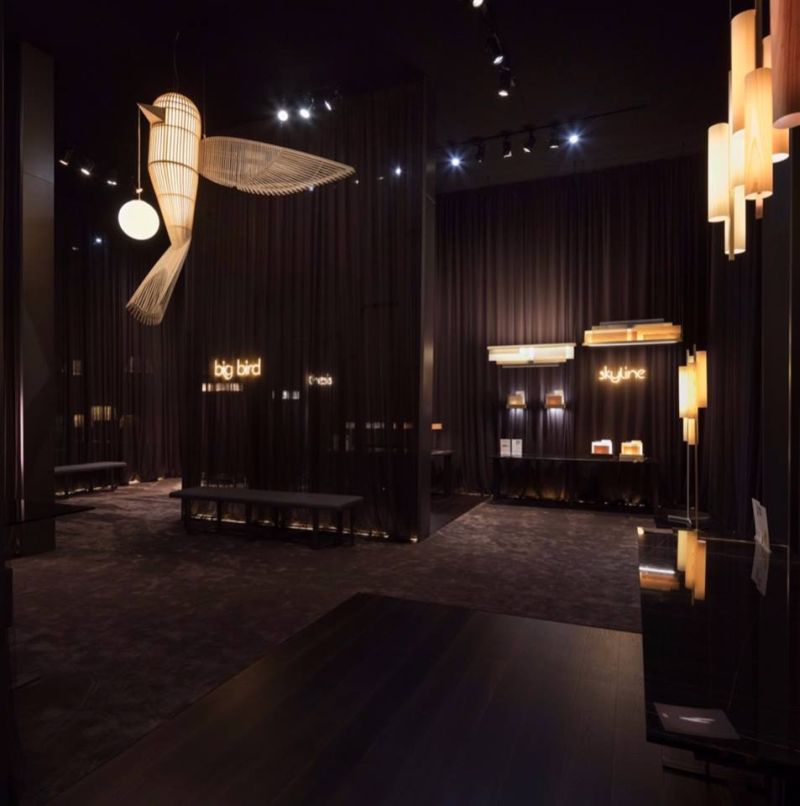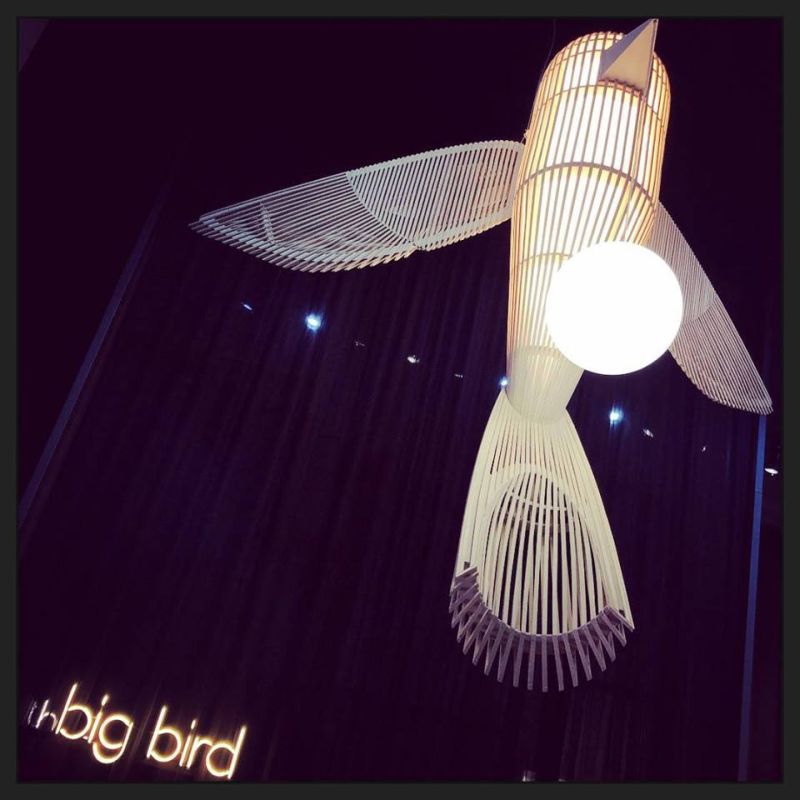 Via: LZFLamps