It's amazing to see how gorgeous lamps not only brightens up your living space, but also enhance home decor with stunning aesthetics. Another addition to such attractive yet practical lighting fixtures is the latest M-Lamp series by Anastassiya Leonova, Kazakhstan-based designer from NN Design Band.
The series of M-lamps in shape of mobius bands look like celestial bodies shining above your head. These lighting fixtures are made from polished wood covered with lacquer, giving extremely classy appearance to these luminous pieces.
Each lamp is embedded with a LED strip hidden under translucent glass or acrylic cover to spread soothing white ambiance of light into an entire room. The lamps come in three different forms that seem to narrate story about its owner through their rhythmic configurations.
The illusionary concept reflecting narration part is extraordinary, after the spectacular layout. With these stunning M-Lamps, you will have right amount light anywhere you need. You can decorate your home with these heavenly light objects just by spending $10 per piece. These striking lamps hovering from your ceiling are surely going to impress your guests with their elegance, charm and uniqueness.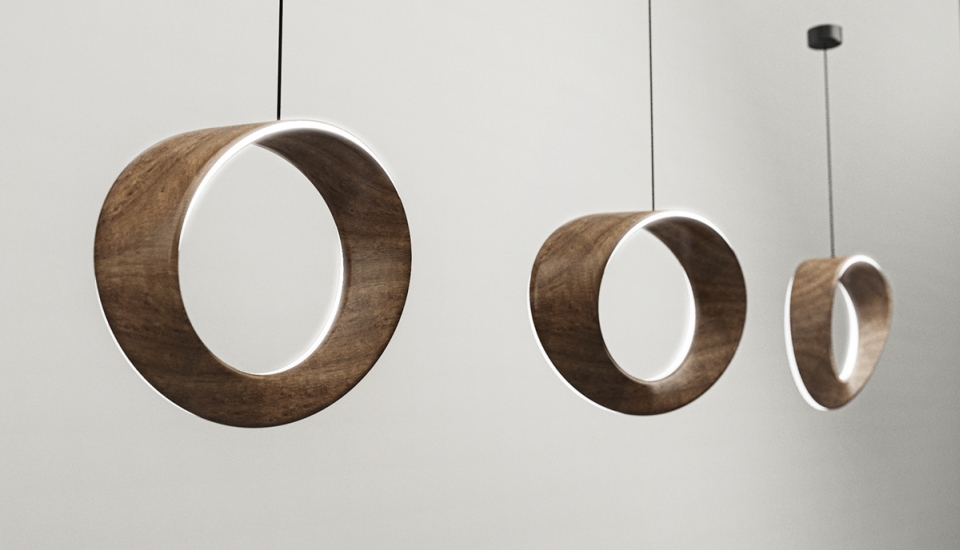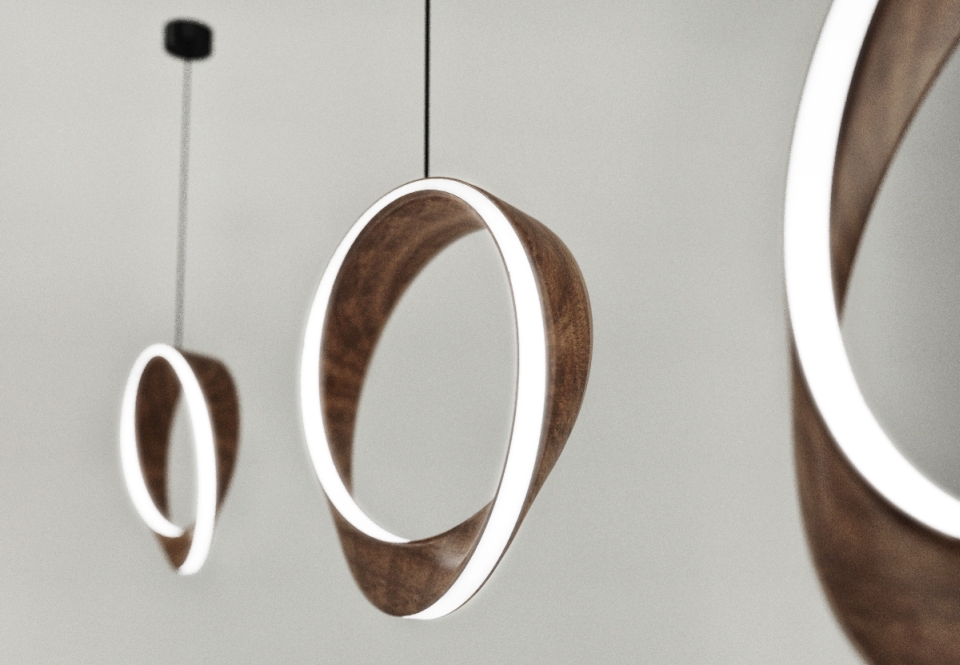 Credit: Behance