Are you searching for minimalist furniture design to suit your urban lifestyle? Well, Poland-based design trio Tabanda has created the Maciek Table that blends both retro and contemporary designs to offer aesthetic as well as practical approach to any home.
The trio has designed the table after a friend asked to create simple workspace with blend of both function and style. Keeping the two essentials in mind, designers came up with this refreshing lightweight furniture that can serve not only one but other purposes as well.
For instance, it can be used as dining table, work table in study or simply a table for your friends and family to gather, and chit chat over some snacks, coffee or wine. You can make this simple white table lively by placing some colorful chairs around it for a vibrant touch into the interior of your home.
The table comprises of nine elements made out of hand-finished laminated birch plywood. All these elements can be assembled together simply by using screws and nut & bolts, and it can also be disassembled when not in use. It is available in two different sizes- small (57 x 33 x 30-inches) and large (69 x 32 x 29-inches), so you may choose any one that is suitable to your home. Furthermore, price of the table also varies according to its size i.e., small one is for €519 (approx. US $671) and large table is for €599 (approx. US $774).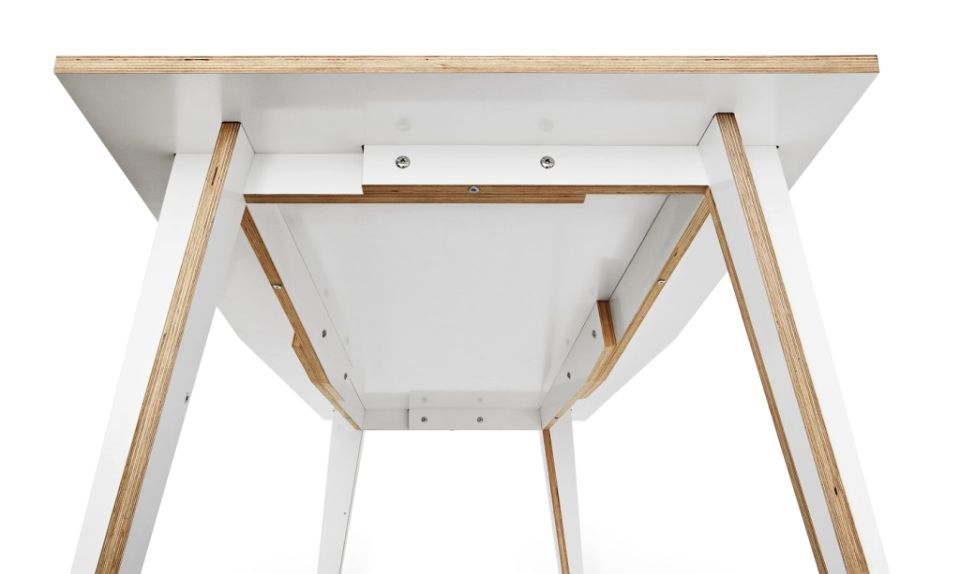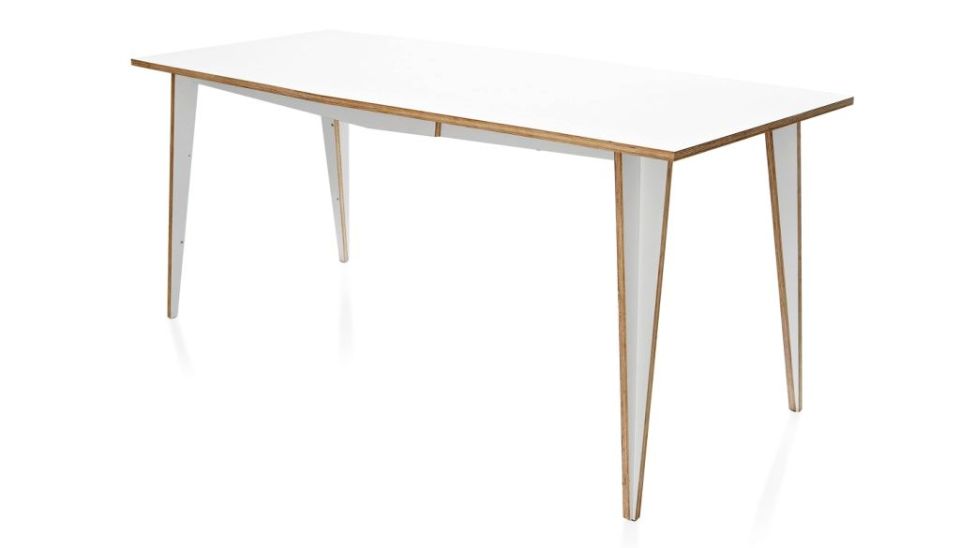 Source: Tabanda