Madeiguincho, a Portugal studio has made a reputation for itself by constructing some of the finest treehouses inspired by nature and mankind. This time around, the studio brings out a treehouse named Cassiopeia in Portugal which acts as a leisure house for kids and will remind you of your childhood days.
The Cassiopeia Treehouse lies in a garden without trees and has architecture cleverly designed having very little impact on the territory. Standing on timber stilts, the treehouse mainly serves the purpose of a children's playground but can be used by adults as an escape from the world. Madeiguincho designed Cassiopeia standstill on concealed metal ground screws which provide support to the beams and columns of the treehouse.
Cassiopeia is mainly designed for recreational activities and comprises a fireman's pole, a slide, a swing, a zip-line, a net bed, monkey bars, and a sculptural climbing wall that can all be used independently to reach the treehouse from the garden below. The multi-level playground is the highlight feature of the treehouse and makes it a perfect paradise for kids.
CLT panels comprise the interior of the treehouse while the wall and roof elements are finished in a black tone that is then clad in a horizontal slatted wood system. The cabin receives enough lighting through its windows and doors and can be accessed via a staircase in case you choose not to take the other route.
Also Read: Portuguese Off-Grid Tiny House Has Unique Rainwater Harvesting System
It serves as a perfect shelter for adults who want to disconnect from the hustle-bustle of the virtual world and harsh realities of life. Not just this, it also allows you to witness the beauty of nature and cherish every warm feeling of the scenic beauty of Portugal through the telescope lens.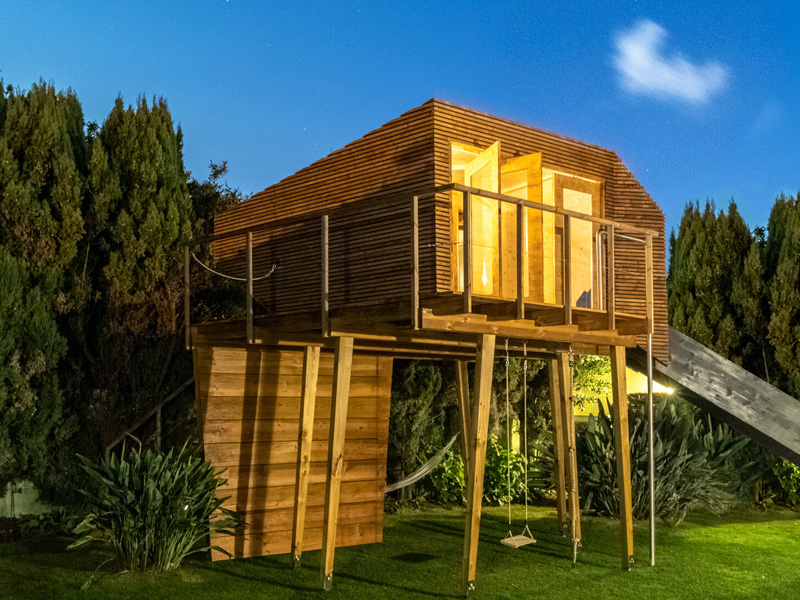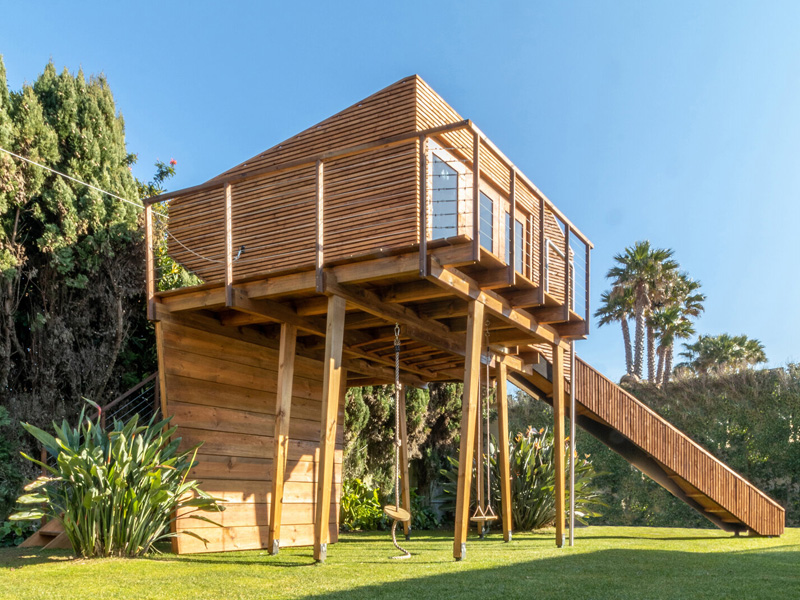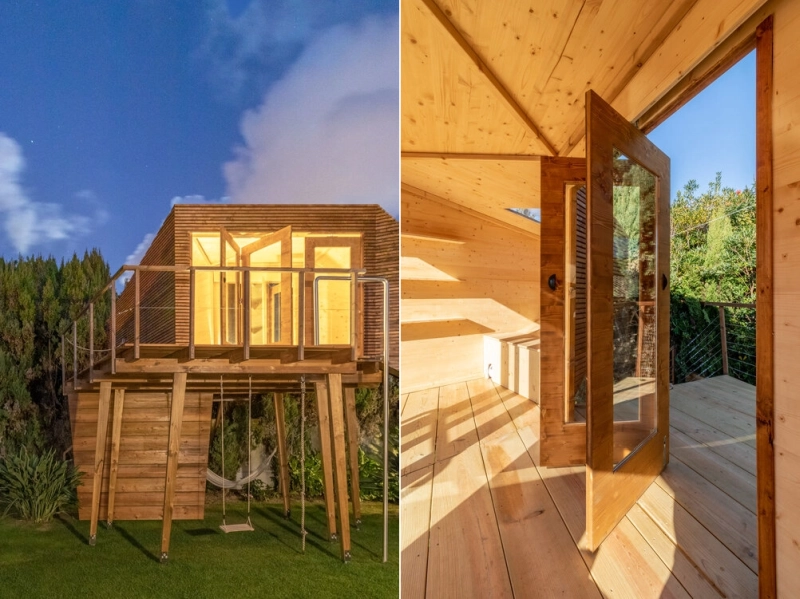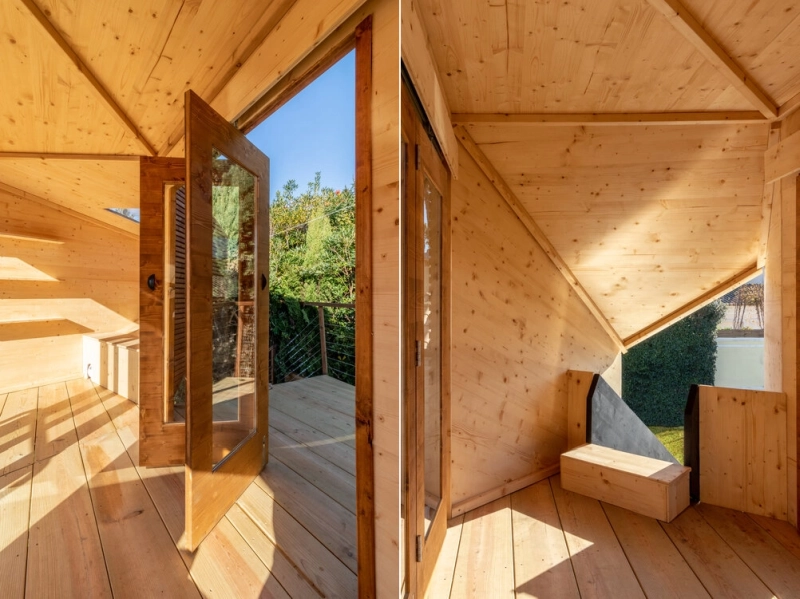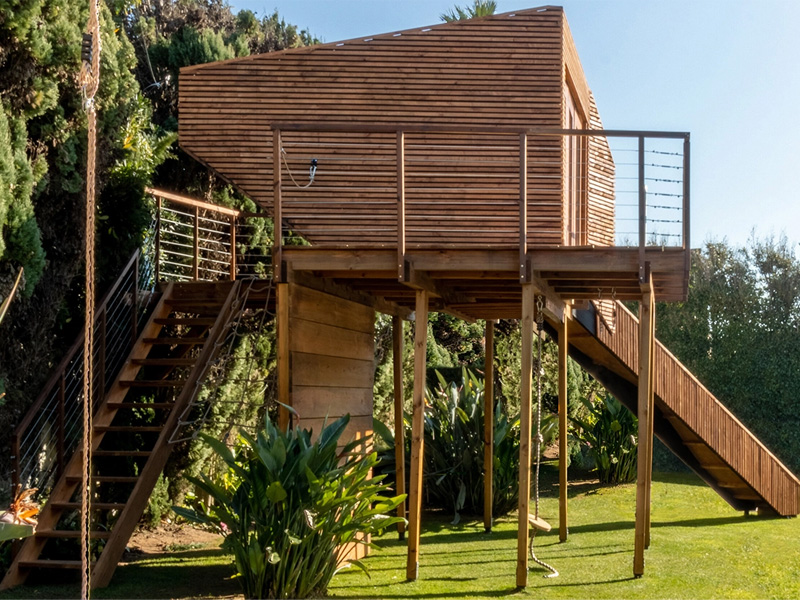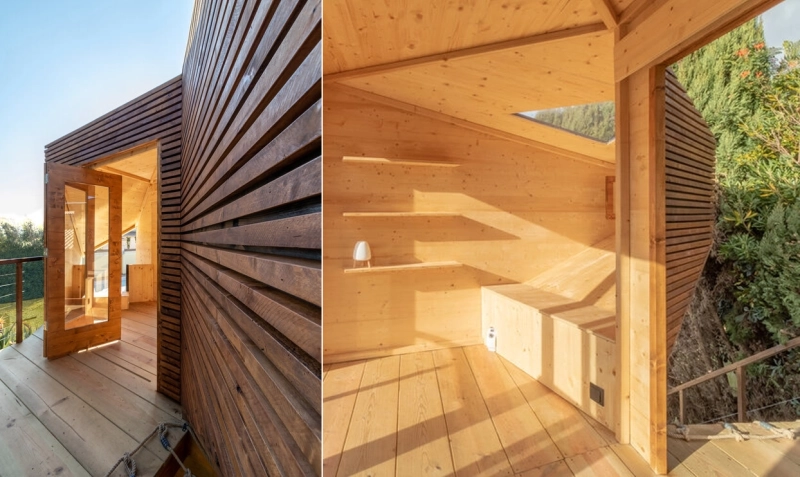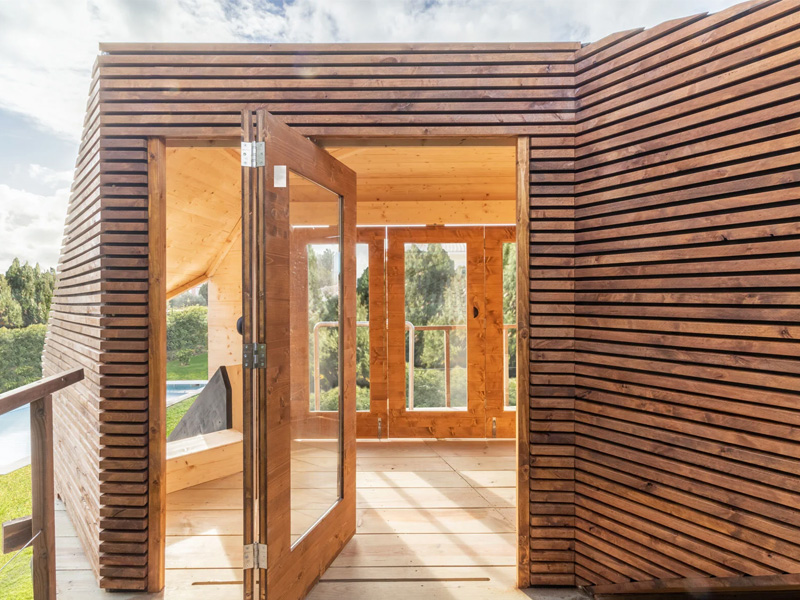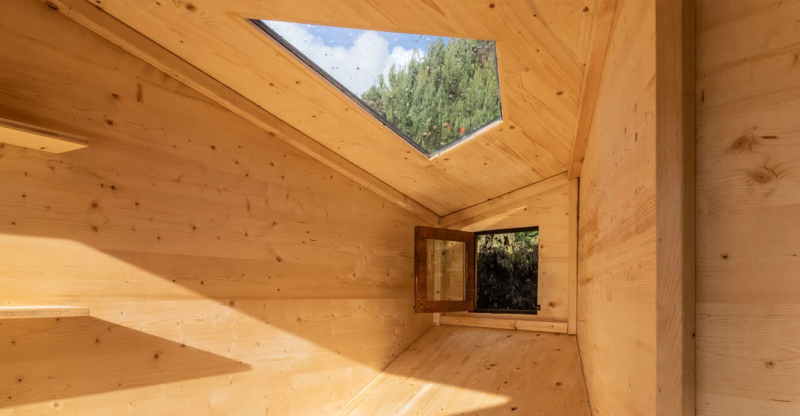 Via: designboom