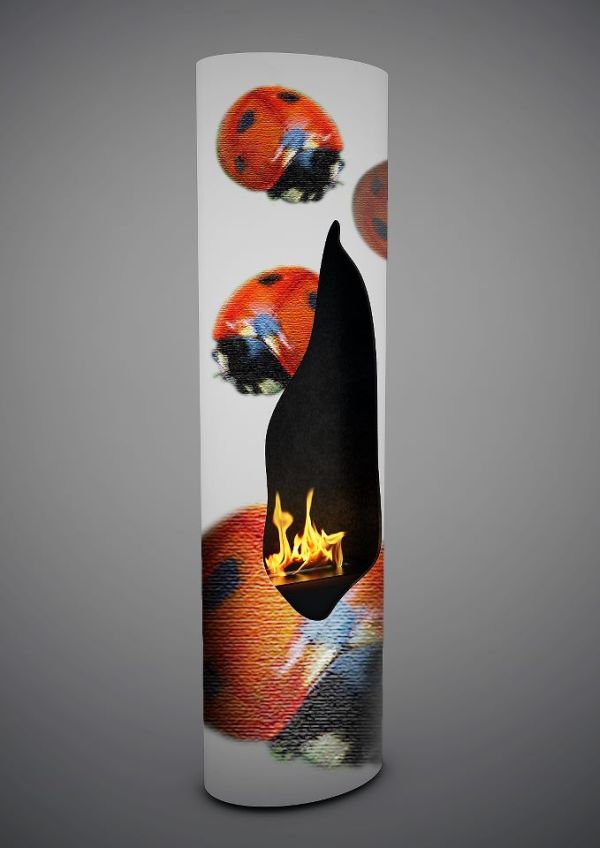 Good looking designs are always welcome. However, good looking designs with dollops of sustainability are more than welcome, as they serve as the pioneering prototypes for humanity's 'green' future. In this regard, it seems the Italians have not lost their touch when it comes to high end interior oriented technology. This is quite evident from the 'Maison Fire' range of modernistic yet eco-friendly fireplaces that are steeped with a novel essence of naturalism.
This visual naturalism can be easily comprehended from the outer facade of the fireplace draped in Lady Bug and Zebra like patterns. In fact, these naturalistic textures (crafted on light weight stainless steel) were intentionally created so that the device wouldn't seem so out of place when used in relatively unconstrained spaces like planted terraces and small semi-open gardens.
Now, one may ask: how can a fireplace be utilized in such semi-private zones? Well, in answer to that query, we should mention that the Maison Fire is fully electric powered. This means that the low maintenance contraption doesn't produce any ash or residue, thus totally eschewing chimney systems to operate. And, this is not the only 'green' side to the low maintenance fireplace. The Maison Fire also uses non polluting fuels like ethanol, which in itself is derived from agricultural and forestry products. So, as far as carbon emissions go, the scarce emission from ethanol is equal to the carbon dioxide emanated by a human being in a closed room.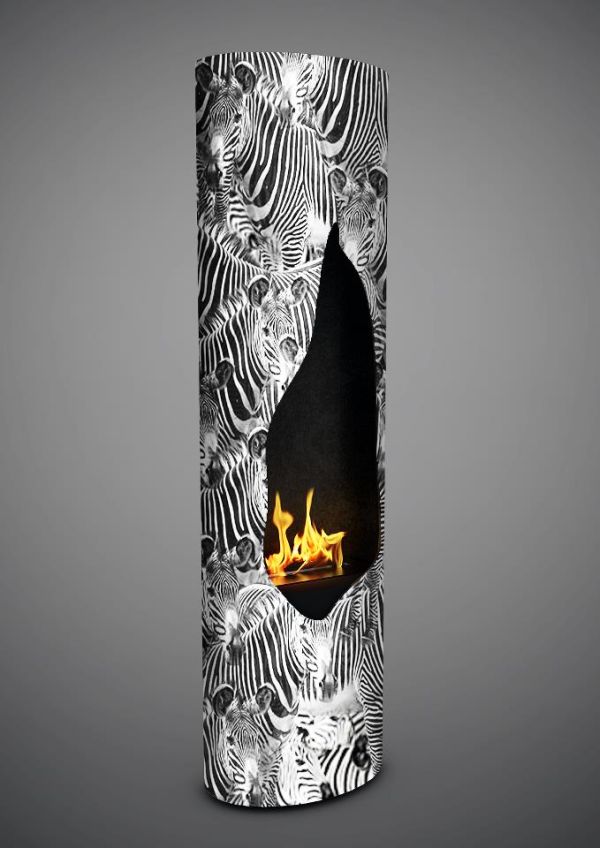 Via: CasaComfort-Jem