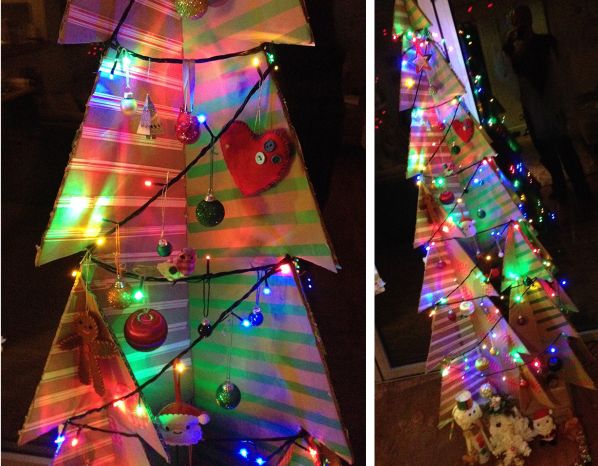 We recently educated you on how to choose the ideal Christmas tree. In case the ideas didn't appeal to you, or in another case, you are not too influenced with the idea of taking home a real Christmas tree because you can't deal all those dropping needles and watering it requires, then why don't you try making your own Christmas tree? Yes, artificial trees can be an easier option, but then they are non-biodegradable and shouldn't be in your house. So, here's how you can make your own Christmas tree using cardboard – a cardboard Christmas tree!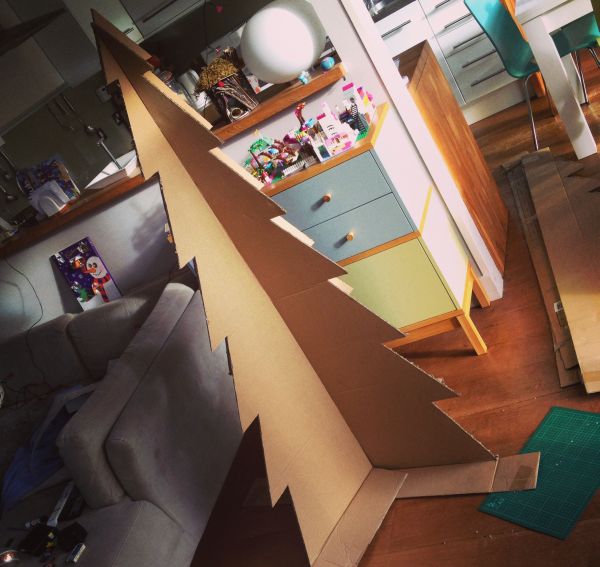 I'm sure you'll have spare cardboard boxes lying around in the store. Take the largest size cardboard and mark out the shape of a Christmas tree on it. This will be zig-zag isosceles triangles on either side, drawn in reverse order (largest in the base and narrowing down to the top). Cut in the shape you have sketched and ensure that the pre-fold on the cardboard from a good support for the tree.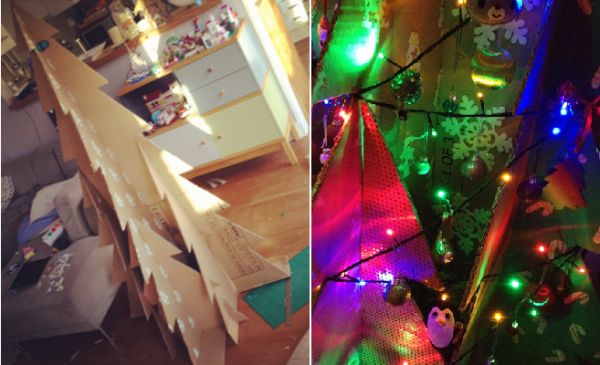 Now, cut stripes, candies, canes and other decorative from any kind of paper (though warping paper is the best). Stick up all of it on the tree and warp it around with fairy lights and LEDs. And there your wonderful tree is done. Read Nathan Barry's step by step guide to cardboard Christmas tree here.