Fire has played a significant role in evolution of human race, and cooking over fire was an important part of early humans' everyday life. In some parts of the world, it still is done, if not out of need, then out of leisure. Celebrity chef Heston Blumenthal, is one such person who has redefined the perspective about barbecued food forever.
Heston in collaboration with Australian manufacturer has launched an exciting range of ultra-modern BBQs, for people who love cooking and being outdoors. The range is called 'Everdure', and comprises of three charcoal and two gas powered BBQs. The collection was internationally recognized by a panel of 58 jury members at iF Design Award 2017.
The charcoal category features – Hub, Fusion and Cube
Hub Charcoal BBQ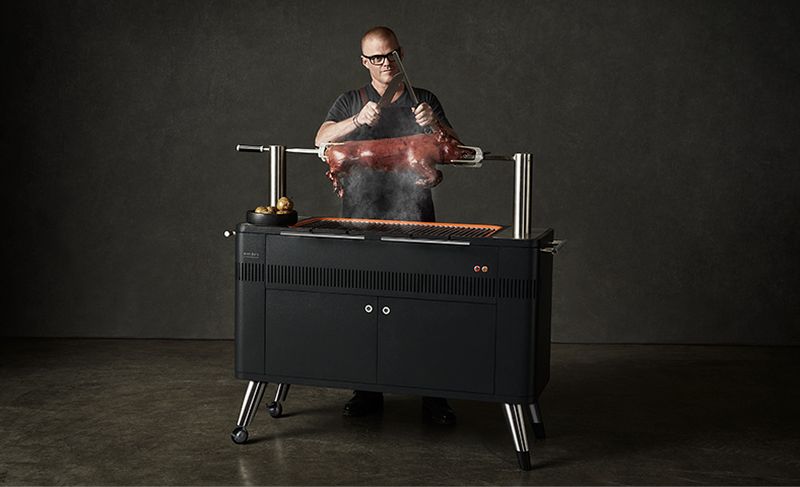 Hub is an Electric Ignition Charcoal BBQ, with top level rotisserie system and sleek esthetic design, meant to impress your guests' every time you invite them for a barbeque party at your place. With its 'Fast Flame Ignition System' it can prepare delicious barbequed food for you and your friends within 10 minutes (at the max), just with a touch of a button. Its rotisserie system is fully adjustable, and fire it up for simple steaks or a whole hog.
The Forks clings into everything right from chicken to pigs, to keep them firmly place while being roasted. With its minimalistic design it's easy to work with and once the job is done firebox and the charcoal tray can be easily cleaned. There is a large storage area towards its front, concealed behind 2 double-lined doors.
Dimensions
Height – Poles up: 1223 mm – Poles down: 900 mm
Depth – 487 mm
Width – Poles up: 1375 mm – Poles down: 1365 mm

Fusion Charcoal BBQ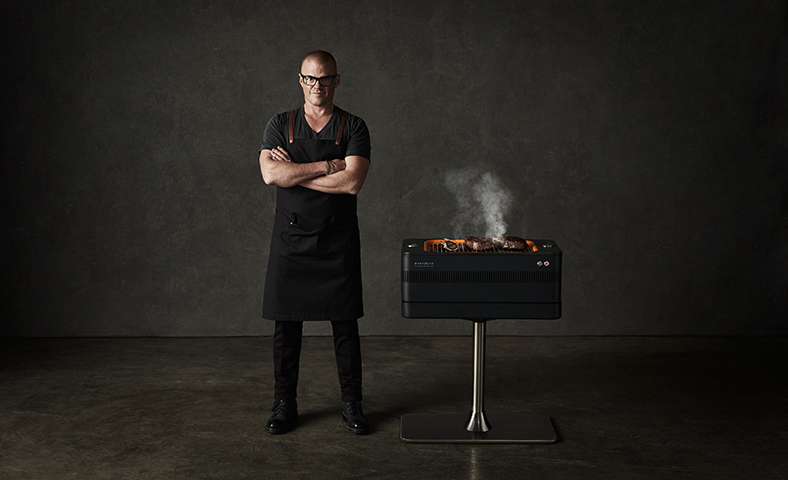 Fusion with its minimalist design is easy to use, no matter you're a starter or an experienced professional to cooking on charcoal. Just like Hub BBQ even it is equipped with Fast Flame Ignition System. Equipped with an electric element that can get your charcoal ready to work with in just 10 minutes, ensures that it doesn't test your patience.
Fusion comes with sleek, sturdy legs, but if you want to add some extra style or wish to increase its height, you can always connect it with a freestanding stand, thanks to makers.
Rotiscope Technology used in its creation, makes it an authentic commercial heavy duty griller. Just like its big brother it also has jaw-like forks that holds the food being grilled, tightly.
Dimensions
Height – Poles up: 1083 mm – Poles down: 900 mm
Depth – 410 mm
Width – Poles up: 859 mm – Poles down: 730 mm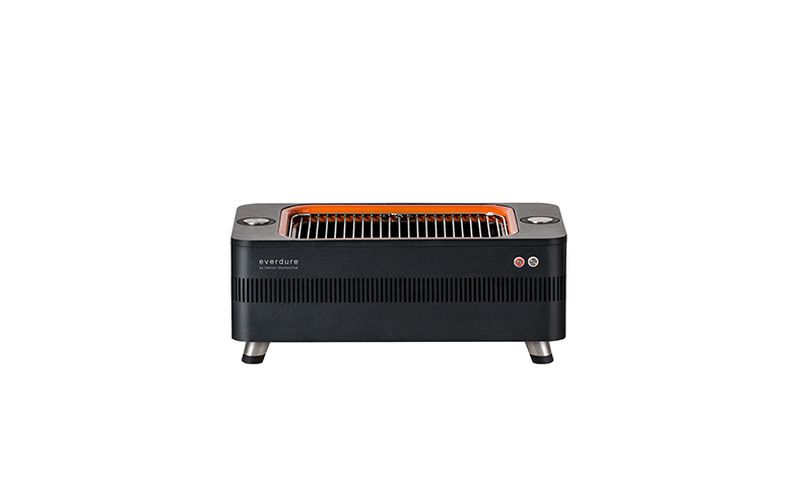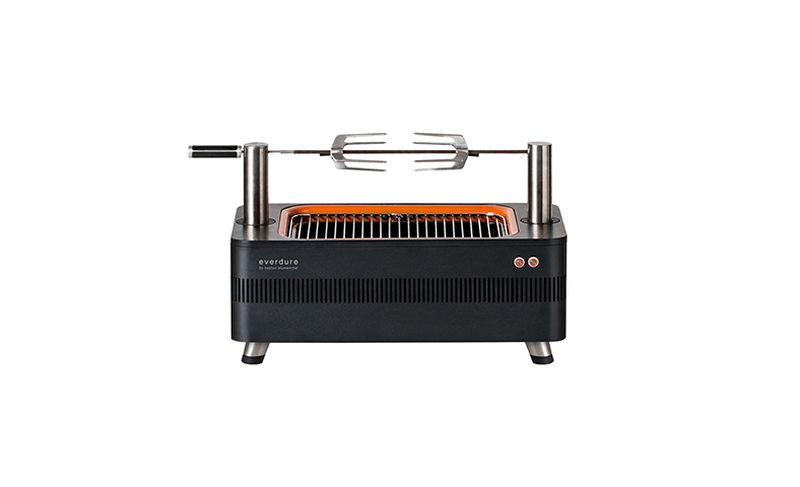 Cube Charcoal BBQ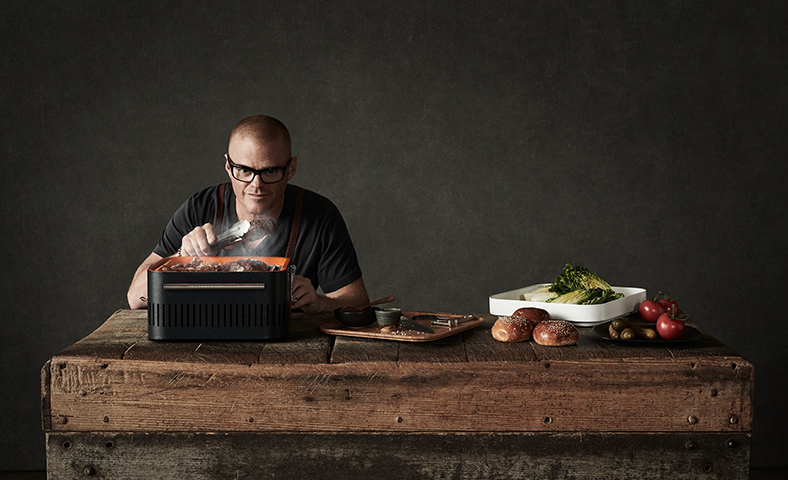 A bamboo tray that forms the top lid of the Cube can also be used as serving try and an integrated food-grade storage tray beneath it can be used to store edibles you are carrying with you for your venture. Cube comes in 4 color shades: Graphite, Khaki, Stone, and Orange. Giving you the liberty to select one according to your favorite color.
Dimensions
Height – 230 mm
Depth – 347 mm
Width – 425 mm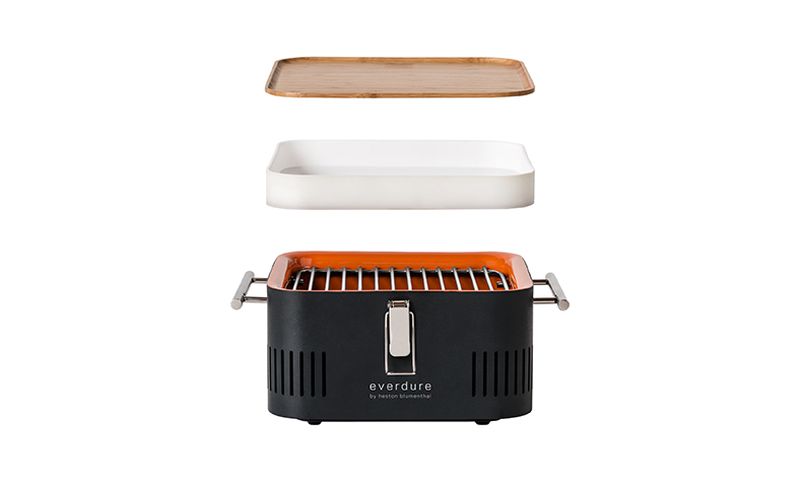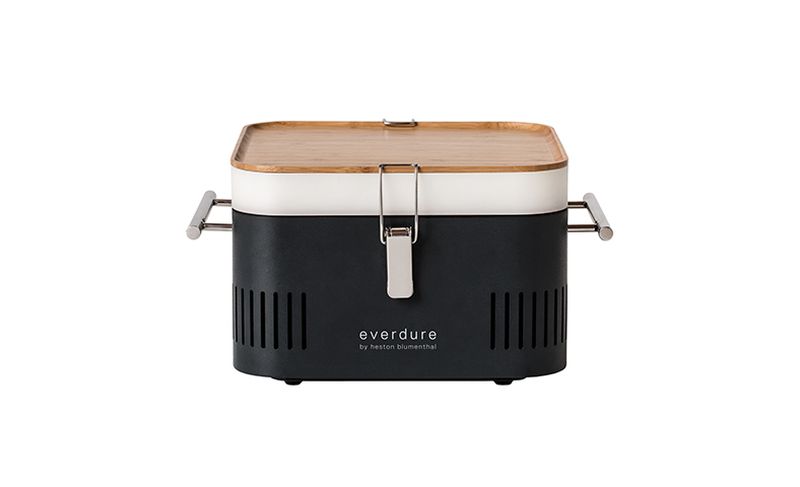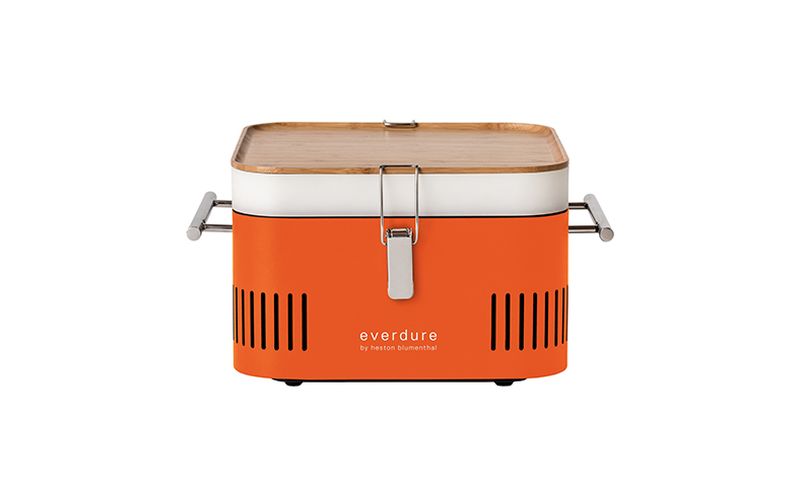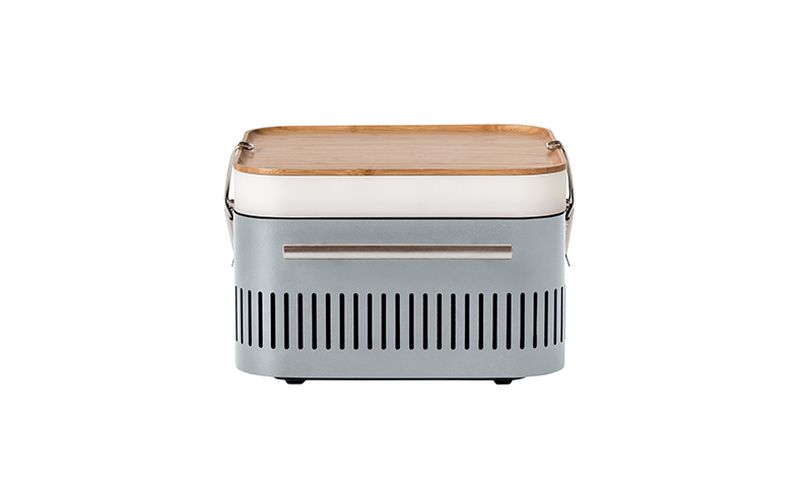 Gas powered BBQ are available in two variables: Furnace and Force
Furnace Gas powered BBQ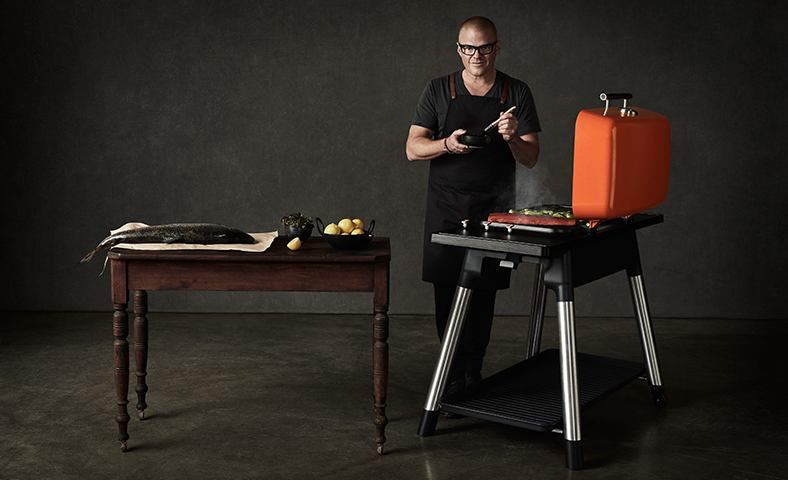 With its sleek aluminum structure, makes it rust free and durable. The hood helps in cooking food from all angles and doesn't allow the flavor to escape, hence you get a food full of mouthwatering flavors'. Inter adjustable cast-iron grilling plats allows you to adjust according to the food you prefer to cook inside it. Furnace comes in 4 different shades: Orange, Stone, Graphite, and Mint.
Dimensions
Height – Hood up: 1447 mm – Hood down: 1067 mm
Depth – 743 mm
Width – 1312 mm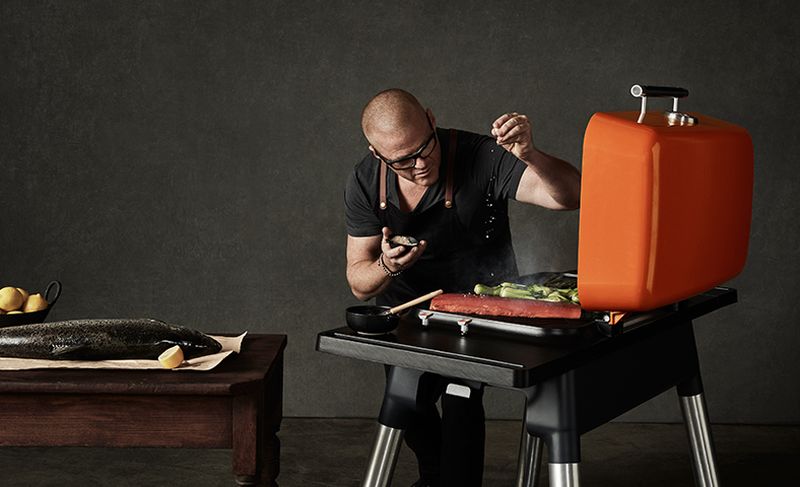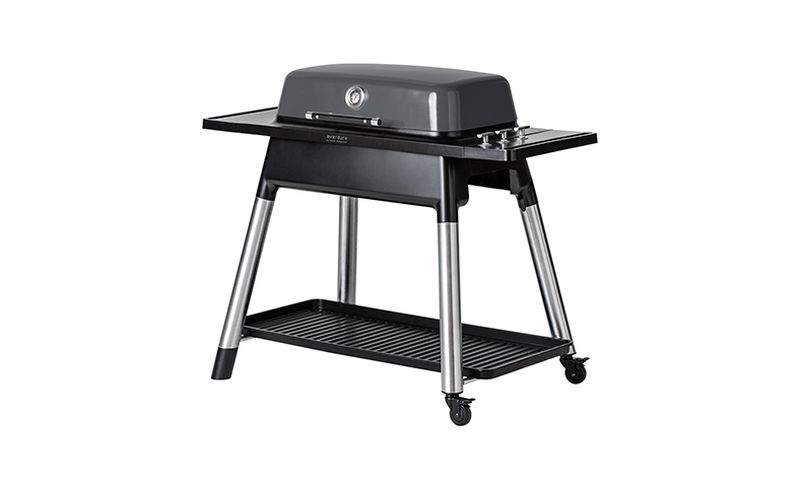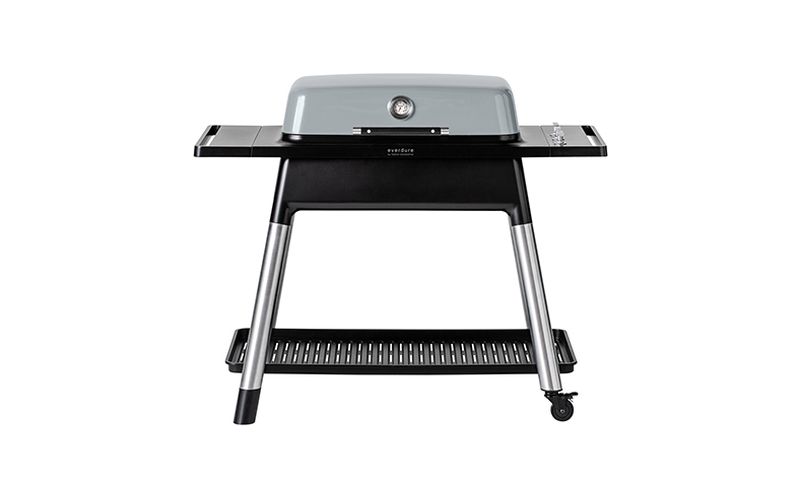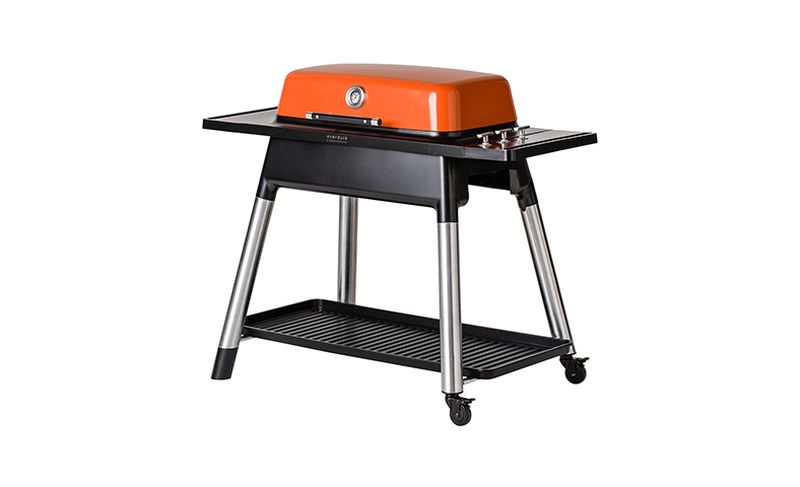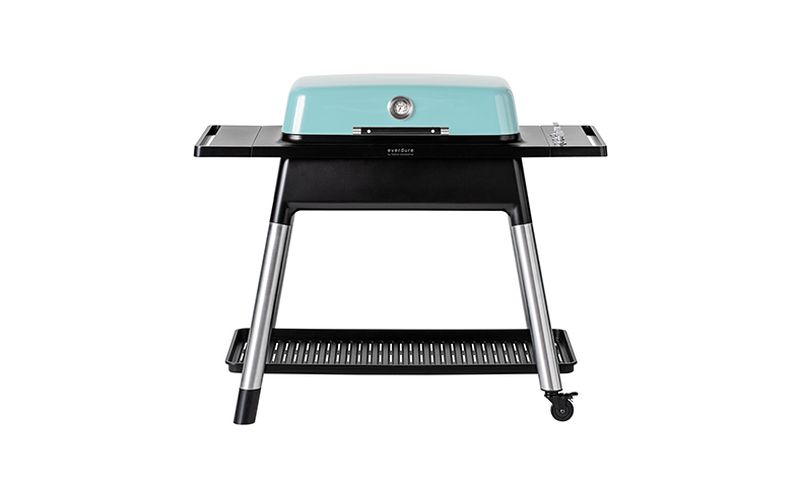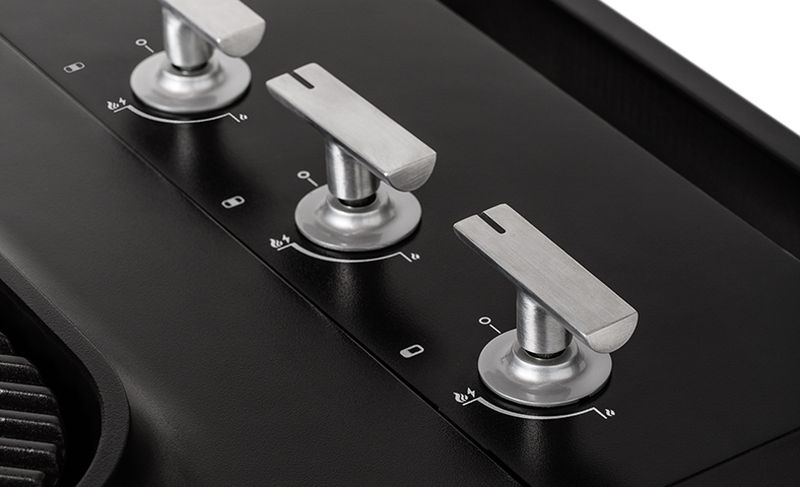 Force Gas powered BBQ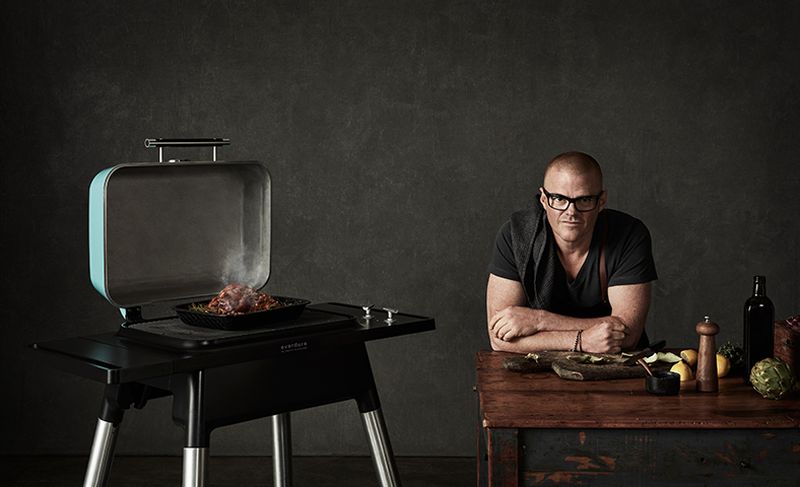 Force is a bit compact in size and has two burners, nevertheless it might look a bit small in appearance, but don't mistake yourself by its compressed look. Just like its big brother, even Force is equipped with fast ignition and can cook your any kind of food with in no time.
If you call it the replica of its big brother (Furnace) you won't be wrong because that what it is. Technology wise both are the same and the only difference between them is just the size. Force is available in 4 shades: Mint, Graphite, Stone, and Red.
Dimensions
Height – Hood up: 1447 mm – Hood down: 1067 mm
Depth – 743 mm
Width – 1175 mm