For this festive season people have already started shopping decorative items for homes and Christmas trees. All Christmas ornaments have their own significance, but without Xmas choirs and music, this holiday celebration is incomplete. There are plenty of wireless speakers to fill homes with Xmas cheers, however tunes coming out of trees are more surprising for guests and kids. So, tree tunes ornamental Bluetooth speaker by New York-based design studio 'Life Made' is a stylish accessory to add musical twist to your Christmas tree.
This glowing Jingle bell-shaped speaker can be attached to a Christmas tree with the included ribbon and hook, to play music from your smartphone or from other Bluetooth-enabled accessories. It comes with a built-in rechargeable battery and 10-foot USB charging cable, so either plug it to the main power supply or wirelessly play music within a 30-foot range.
Elevate the holiday celebration by playing music directly from this Christmas tree bluetooth speaker. It is available in a number of colors to match your traditional ornaments and other decorations. You can record an inspiring message and play it using these ornamental speakers to surprise your kids. It is compact enough to carry with you for listening instant music on vacations when the holiday spirit is over. One can purchase them at Amazon, and its price starts at $18.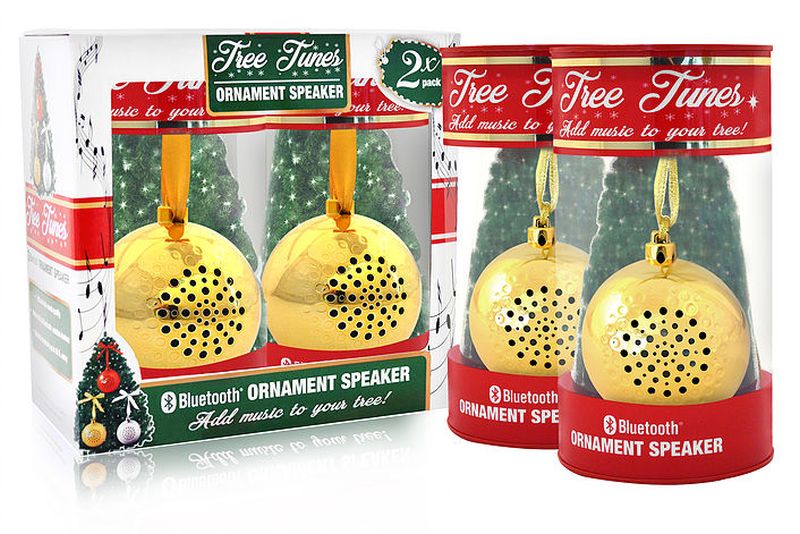 Via: DailyDot