Aquavision, the inventors and leading manufacturer of waterproof and high-performance in-wall televisions, has announced their new range of waterproof, Flush In Wall Television solutions. The company introduced its five new revolutionary models with the name tag Nexus+, a few months ago.
The range is designed to be used around bathrooms, spas, swimming pools and Jacuzzi areas. It is specially developed to offer customers an ultimate bathroom television viewing experience with fully flush in wall appearance.
The company built its new range of smart television with IP control capabilities, to satisfy consumer's demand for whole house control. This dependable IP connectivity solution helps enable the television to integrate easily with other appliances controlled by the system in multi-room environments.
Nexus+ televisions are designed gracefully with a high quality and polished stainless steel bezel, that'll instantly increase the appeal of your home. It will look just a bit protruded from the wall since it is mere 1.2mm thick.
You can also choose the frame styles that go best with your bathroom interior settings or go without a frame. Company offers three frame styles to choose from including Frameless, Classic and Silhouette. The four glass finishes are Black, Polar White, Mirror Vision and Mirror Vision+.
If we talk about screens sizes, Nexus+ models are available in 6"small to 85"extreme wide screens. You can buy from an extensive range of 6", 22", 27", 32", 42", 55", 65" or 85" models, according to your preferences and budget.
All these models are available in the Elite 4K Ultra HD range with identical features. The 4K UHD format of Flush In Wall Television offers unique unparalleled 178° viewing angles and superb picture quality.
Buying a television you will get both Freesat HD and Freeview HD receivers (free television services).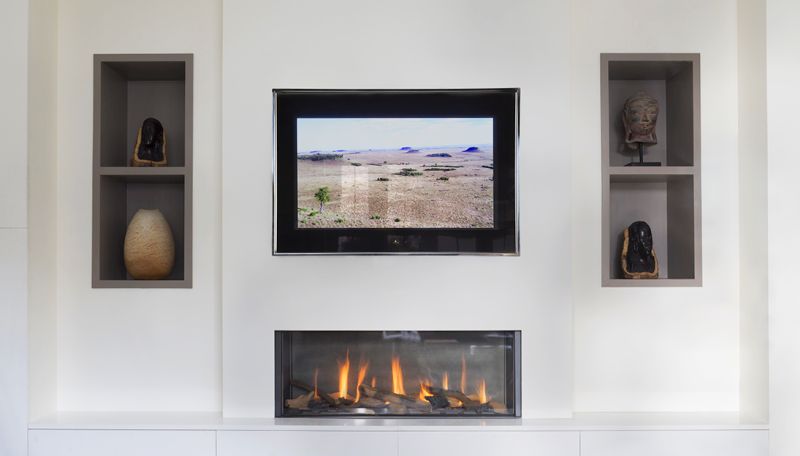 Via: InVisionUk