New Zealand-based interior designer Mal Corboy who specializes in custom-made kitchens has designed a unique kiwi style kitchen for a beachfront house at Waiheke Island. It's a truly futuristic looking kitchen – thanks to the backlit glass surfaces that allows homeowners to illuminate the space in the desired color. There are backlit glass surfaces on walls, cabinetry, on the front of the kitchen island and in glass boxes above the range hood; adding sophisticated elegance to the area. He has designed not only the kitchen, but also the bathrooms and cabinetry.
Inspired by the colors of the ocean, Corboy has also used Petra Grey marble to create a visual connection with the nearby beach. Unlike typical shapes of most of the modern kitchens, it has been designed to form a U-shape along a peninsula. As of the interior, there are complete white walls to complement the rustic flooring. Furthermore, there are big glass windows on the front of this beachfront house, bringing surrounding views and enough natural light inside. Also the built-in LED lighting can be configured to switch the light colors.
Also Read: Awe-inspiring modern kitchen design ideas for your home
He has used backlit glass surfaces in different living spaces including living room and kitchen to ensure uniformity in the entire living space. Fisher & Paykel appliances such as French door refrigerators are installed because they are easy to be serviced on the island. There may be plenty of modern additions on the inside, but the color-changing lighted walls are the most intriguing design feature of this beachfront house.
At night when all lights are off, the kiwi style kitchen glows to add an unmatched character to the dwelling.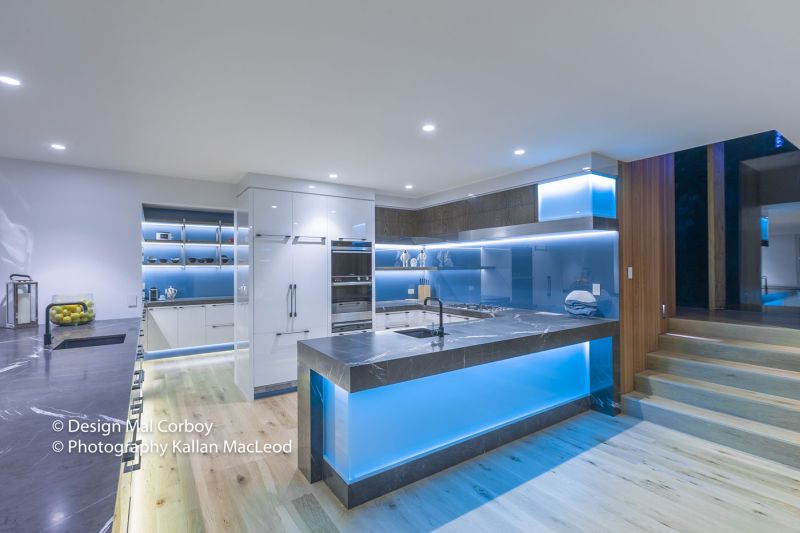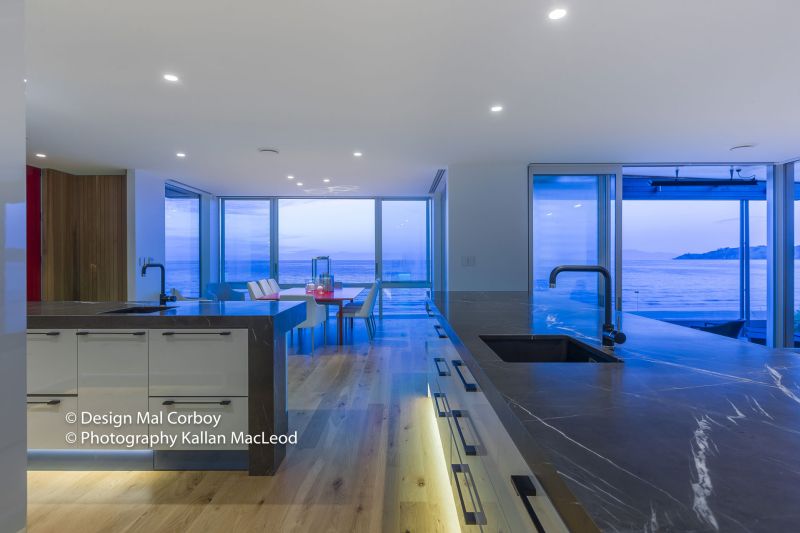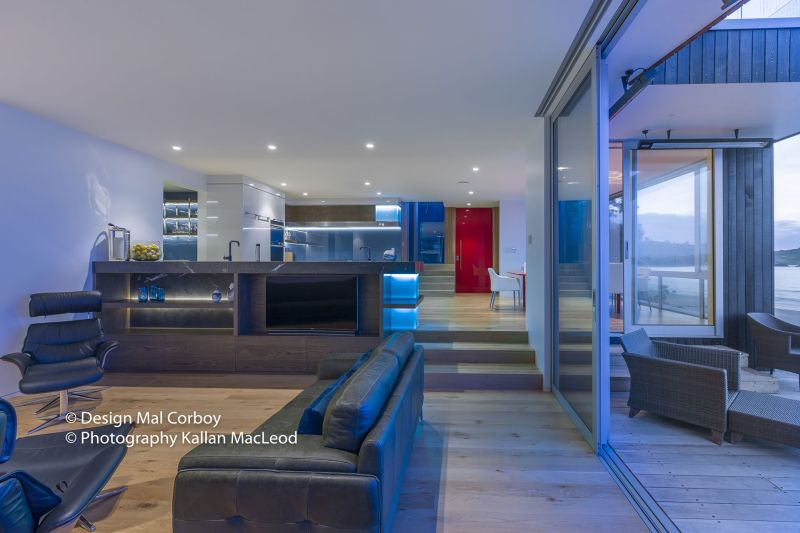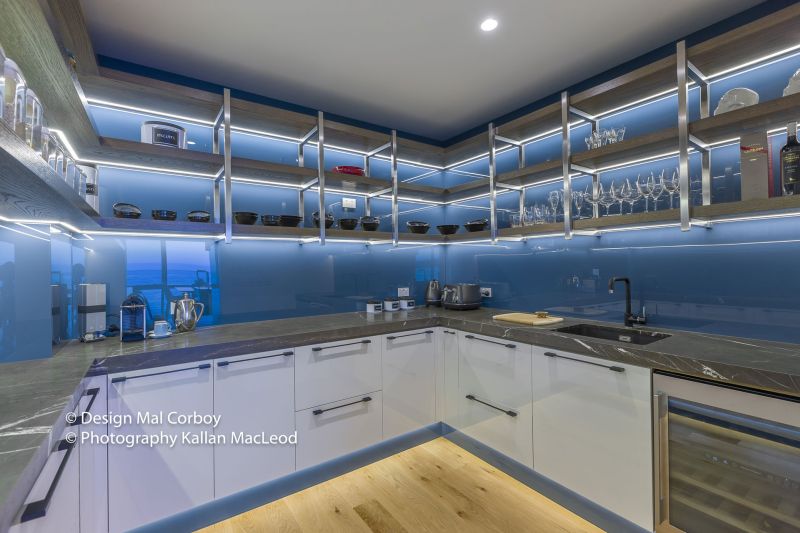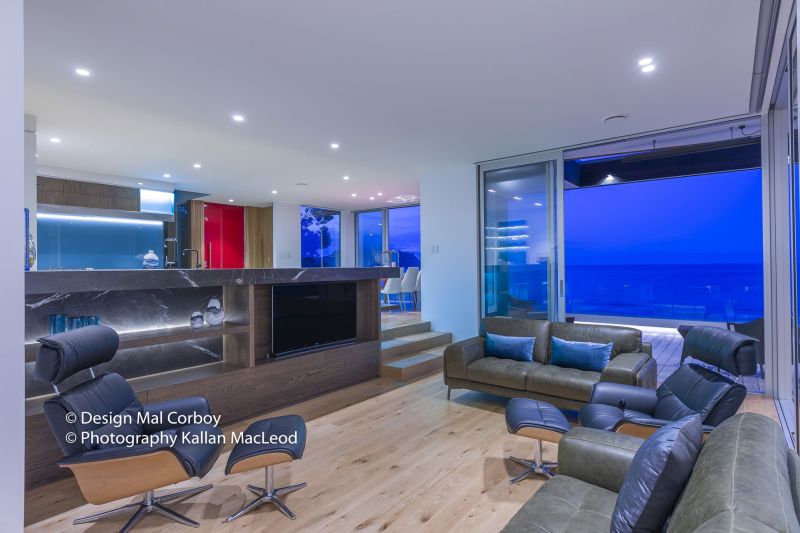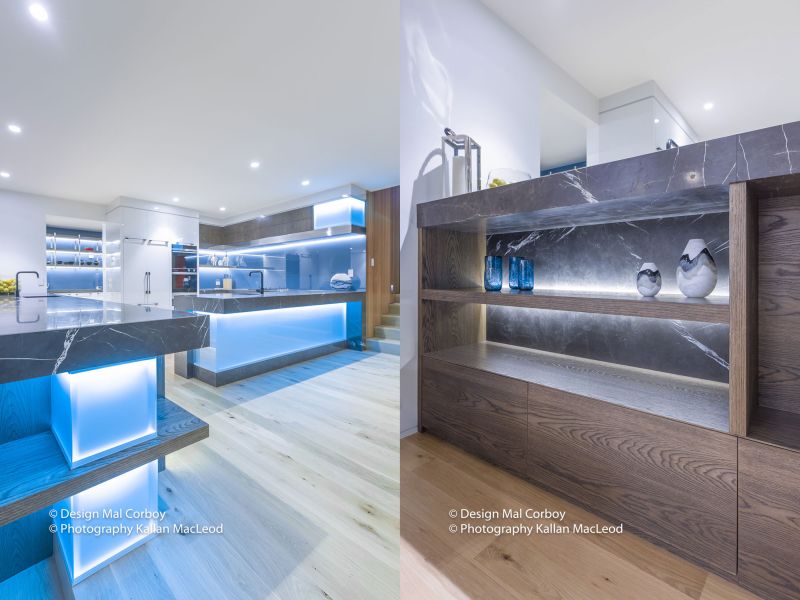 Via: Stuff