You may have seen people displaying big screen TV or massive home theater system in their living rooms. But there's one man who has taken his pet fish hobby to next level by installing a huge 30,000-liter aquarium into his living room. Eli F, from Haifa, Israel, has managed to bring some part of natural sea life into his home with the gigantic water tank.
With a desire to swim and feed his fish, Eli has created such huge aquarium that takes up a whole wall in his living room. Thus, makes it the largest home reef aquarium in Israel – or probably the largest one in the whole world. Including a thriving saltwater ecosystem, the aquarium is installed with a gigantic glass panel so that the owner can enjoy views of aquatic life  from the outside, while relaxing on his couch.
Eli started building the tank in 2012, and after four years has successfully completed his dream aquarium. But he mentions that it's not easy to clean this huge water tank. However, he has installed a filtration system into the tank. The filtration system is placed on the floor below the tank, and it works efficiently using a complex combination of technology. Furthermore, the aquarium makes use of natural sunlight to keep the coral alive,whereas it's equipped with four 100W LEDs to be used during the evening.
It undoubtedly the most enigmatic statement piece we've seen seen inside a home. Being able to swim with your own fish is out of the ordinary. But those who cannot swim can enjoy aquatic views straight through the living room.
Check out the video below to see the owner showing off his phenomenal fish tank.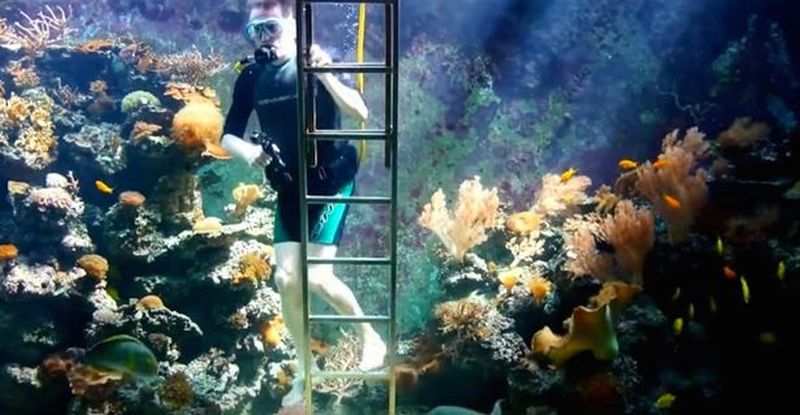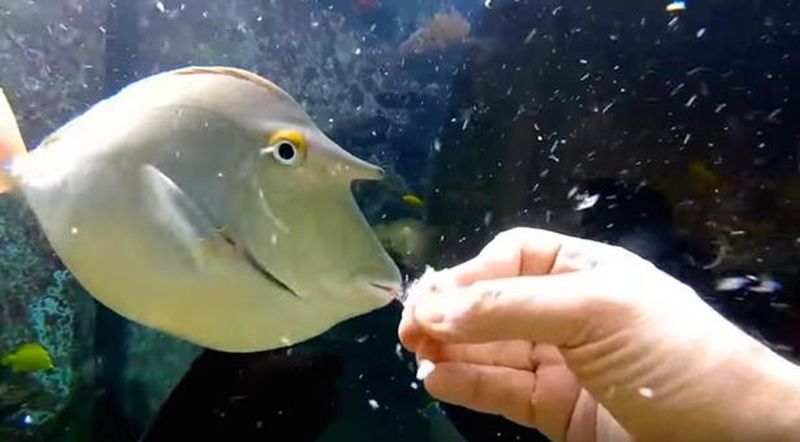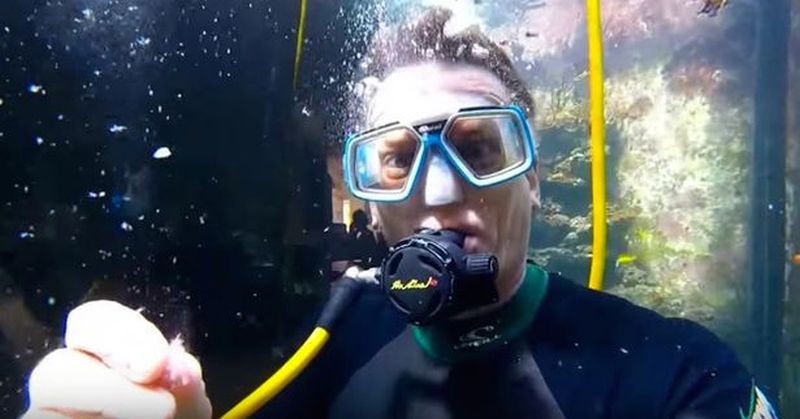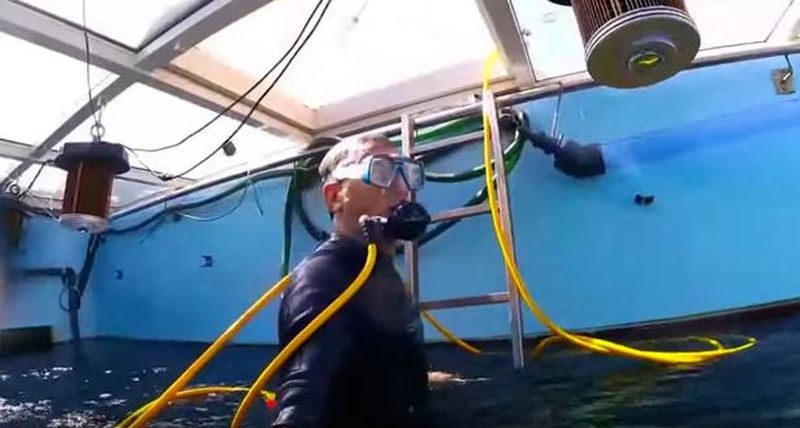 Via: Mirror