There is a lot of buzz on Hyperloop as it is a futuristic concept that can take our transportation system to new levels. It's not a new concept as so many engineers have tried to use differential air pressure as propulsion power for a railway vehicle before. Several variants of the principle were proposed in the 19th century under atmospheric railway name, but no one was completed. So many attempts have been made till date, but 89-year old Max P. Schlienger of Flight Rail Corp. was the one who successfully developed its prototype at his vineyard a number of years ago. Dubbed as Vectorr, it is currently operating on a 2,095-foot outdoor test guideway in Mendocino County, California.
The train model sits over a power tube that is connected to a pump for modulating pressure levels. Inside the tube, there is a thrust valve to connect the train with heavy duty magnets and helps in moving it. In simple words, this prototype is powered by vacuum power and heavy duty magnets. The train model operates at speeds up to 30 mph which equates to a full-scale speed of 180 mph.
Magnets are used to lock the thrust valve to the train while braking is accomplished using a rail braking system and by modulating pressure in the power tube. It can climb slopes of 10% grade easily. Schlienger has made a really cool model that can come out as a great option for people with expansive backyards. It is almost similar to Elon Musk's Hyperloop, except for it would use a valve instead of a pod to transport people through a vacuum tube.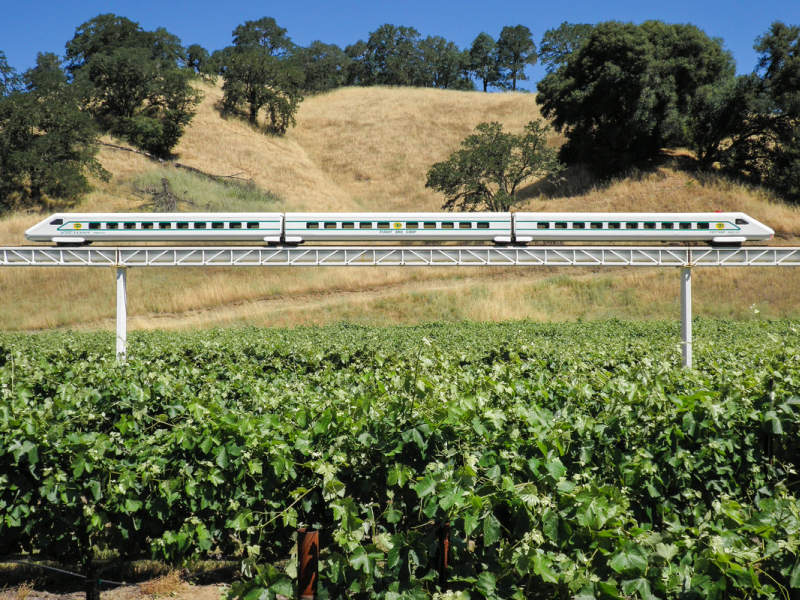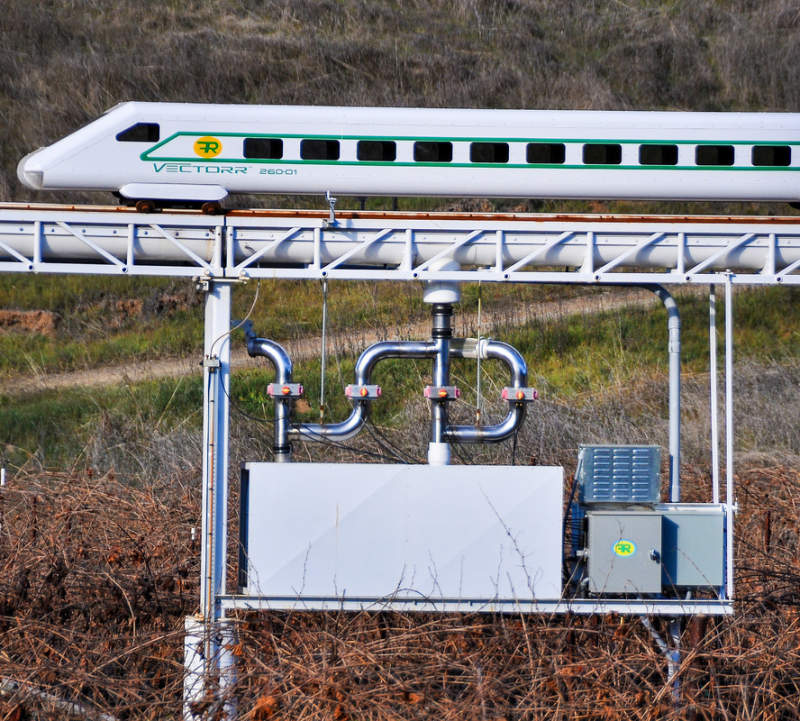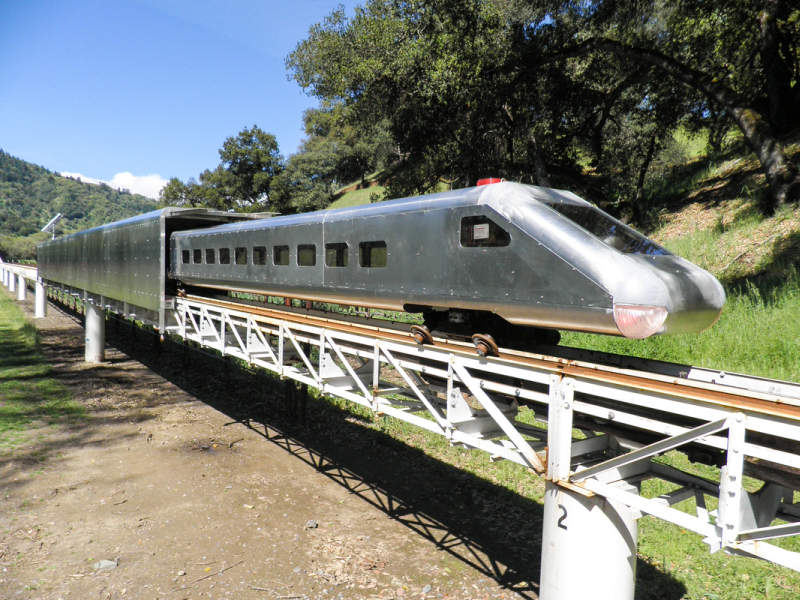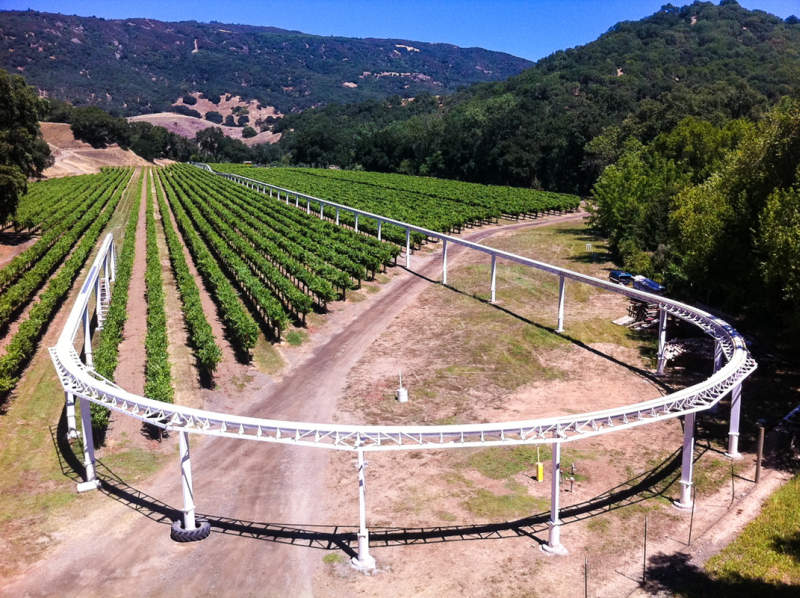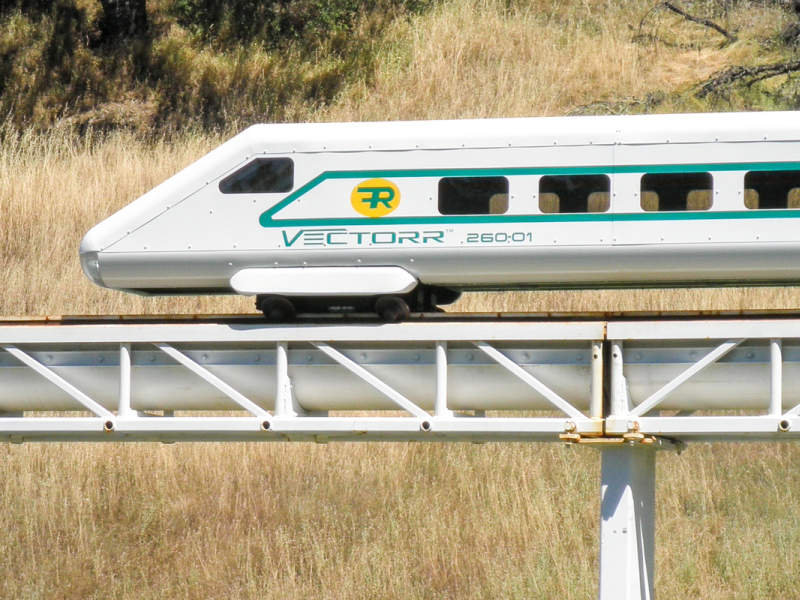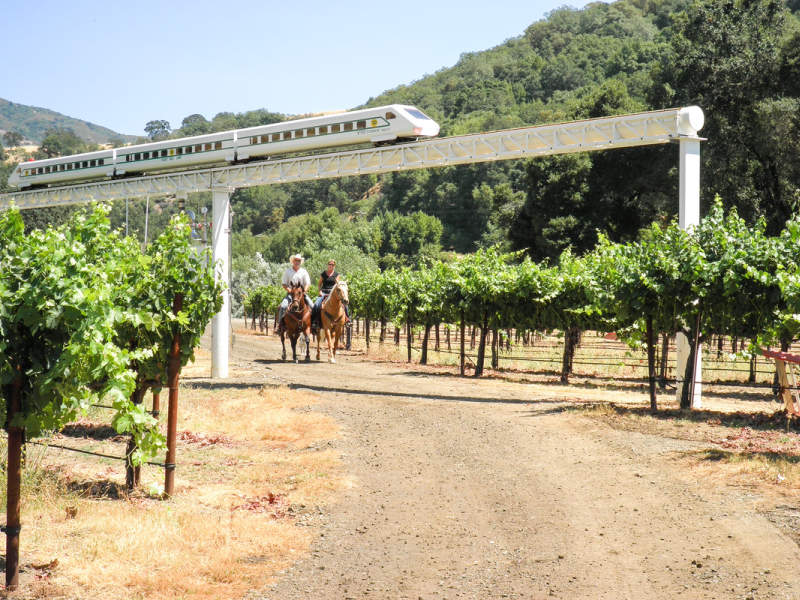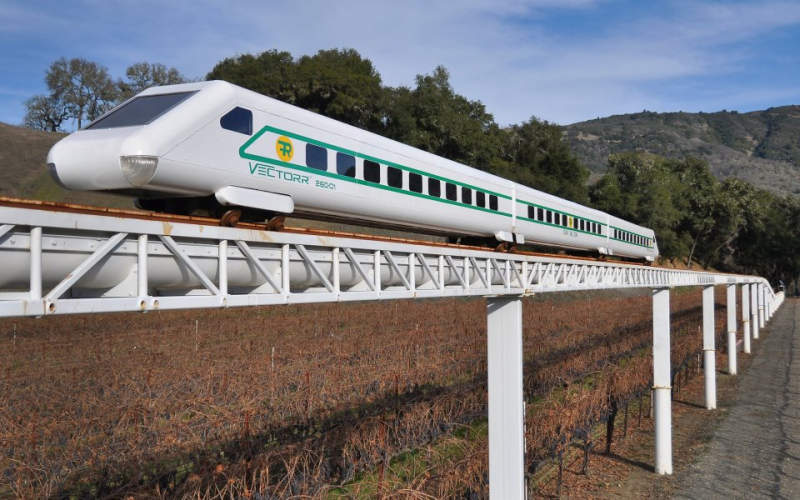 Via: SfGate