With an ambition to experience the downsized lifestyle, the Las Vegas-based tiny house builder Mario Soto (the man behind Tiny House MD) has built this high-tech tiny house on wheels to live rent-free.
Equipped with an array of smart features, it is not at all wrong to call it a smart tiny home. Made using the famous Cypress 20 model from Tumbleweed Houses, it pretty much looks like Christian Parsons and Alexis Stephens' tiny house that's touted to be the world's most traveled tiny home.
The house is clad in natural cedar siding on exterior, wood style flooring, 3.5-inches of soy-based closed cell spray foam insulation and aluminum shingles for rust-free roofing. On the inside, there's a cozy living area, a fully-equipped kitchen with a proper ventilation system, a loft bedroom with a smartphone-controlled skylight and a bathroom with shower and composting toilet.
Smart features include controlling Philips Hue lights, Schlage door lock wirelessly and setting perfect indoor temperature and humidity remotely. Some features can be controlled via Siri.
He has also included modern appliances and accessories for a comfortable mobile life.
After stumbling upon a video of his cute tiny house on Facebook, we could not resist ourselves from getting in touch with Mario to know more about his build. He was quick to respond to our queries. Here is what he has to say.
Q: What's your inspiration behind building this tiny house?
A: Living in a rental house in Southern California was taking most of my paycheck. I had to do something and I didn't want to find a new job. So instead of changing my job, I changed my living situation.
Q: What material did you use to build the house?
A: Aluminum roof shingles that reflect 90% of UV rays, Cedar siding, and standard 2×4 studs.
Q: How long did it take you to complete it?
A: It took me one year two months while working full time.
Q: The total cost of the project?
A: With the solar setup, it cost me about $43,000.
Q: How many people it can accommodate?
A: Four people
Q: Where all have you been in this tiny house?
A: Me and my wife Ciarra have been all over the West Coast in our tiny house with approx. 28,000 miles till now.
Q: Do you custom build for others too?
A: I don't build for other but we are building our second tiny house because this tiny house was designed according to my likes. Being married to an amazingly beautiful wife who has her own preferences, we decided to build another one together, incorporating things she wants on her forever home and things I want in our forever home being married.
Also Read: 40+ Most Inspiring Tiny Houses on Wheels Around the World
Q: What all smart features does it have?
A: The back of this smart tiny home, I have fitted an LG Artcool mini split AC that can be used in -14 °F temperatures. I can control several features of our tiny house with Siri and even with our iPhones remotely. We can check inside temperature or humidity, and adjust it accordingly. The skylight in our bedroom is powered by a solar panel and can also be controlled wirelessly. It opens and closes to let fresh air in and in case of rain it closes itself automatically even when we are not at home.
Furthermore, Schlage wireless front door lock, Philips Hue LED lights, wireless air sensor, salt water batteries from Aquino energy, solar panels, a swiveling Apple TV, and Apple HomePod make the house more convenient and full of entertainment.
Q: What about the interior space?
A: Once inside, you find the gourmet kitchen that includes a stovetop, range hood, and a stainless steel sink with cover. Up next is a living area with a convertible sofa, two large flat screen TVs, and other required furniture pieces. There's a large cabinet which rolls out to reveal the shower with composting toilet and tankless water heater. We've also included USB ports so that we can charge our devices.
Mario is now selling this tiny house to arrange funds for a new one that caters to his and his wife's needs perfectly. Mario told us that their new tiny house will have even more cool and innovative features.
We can't wait to have a look his new project. Until then, we have ample time to explore his current project.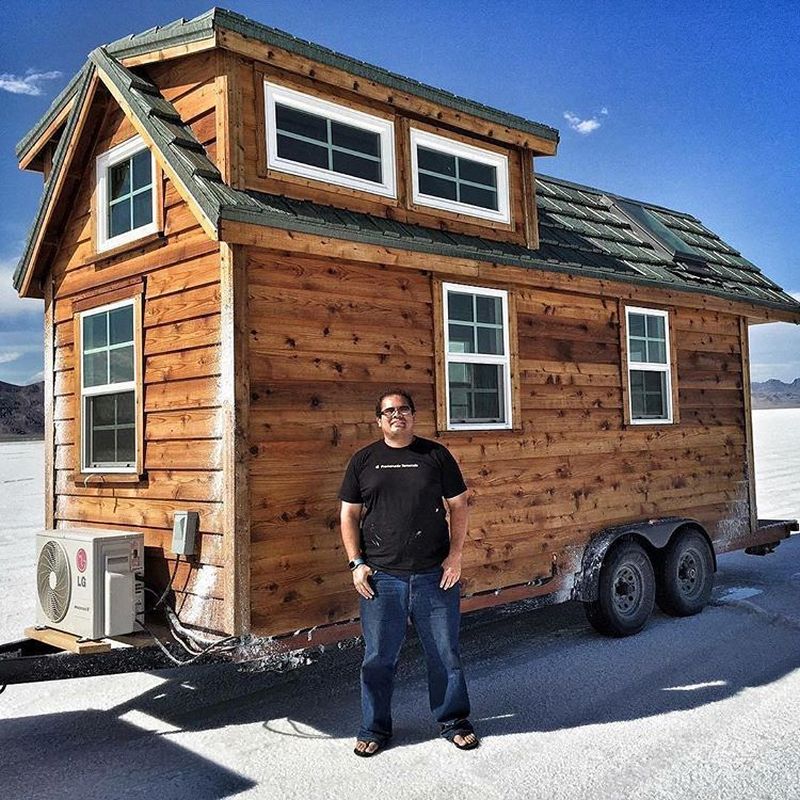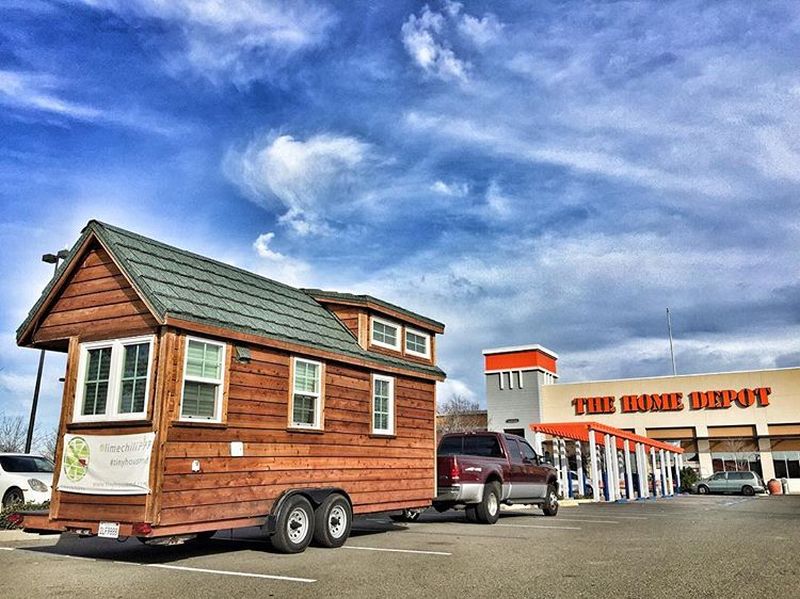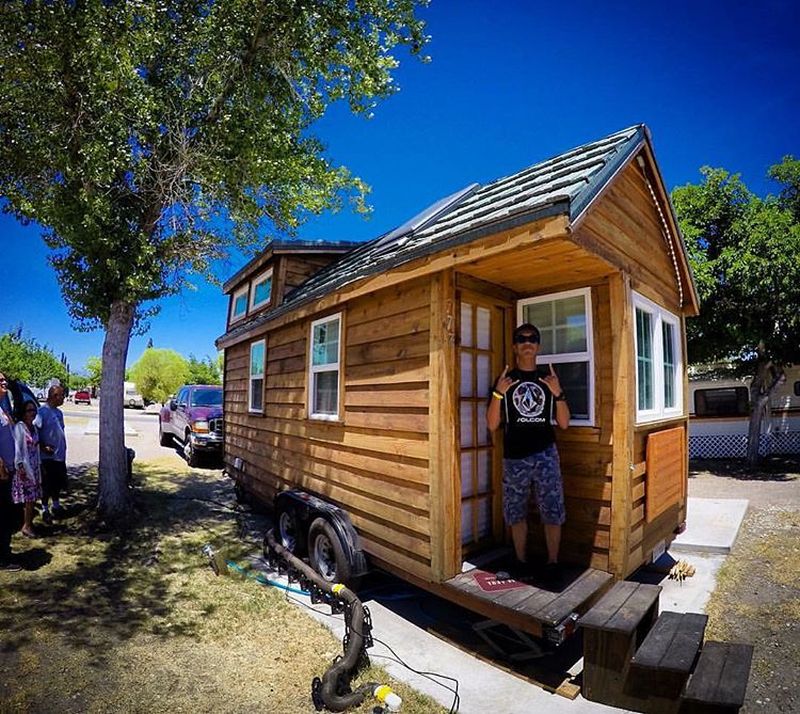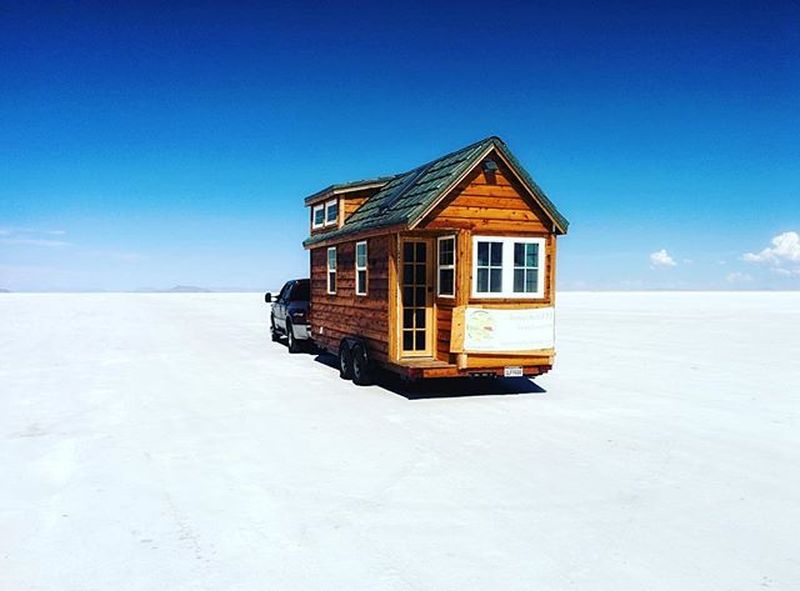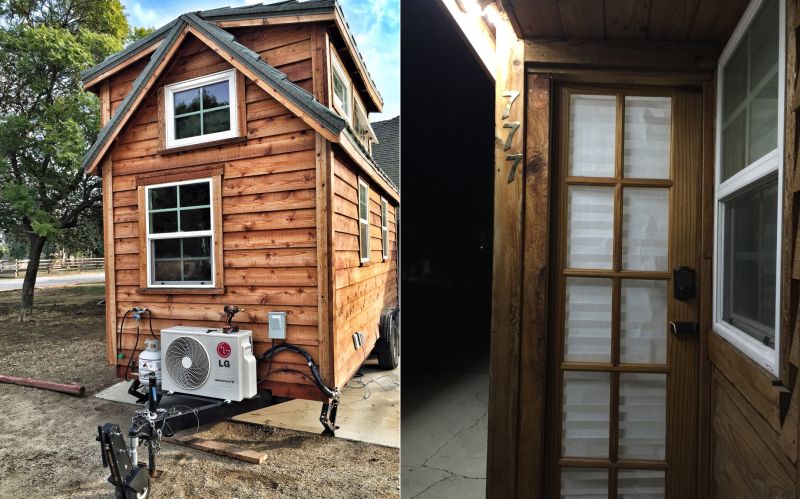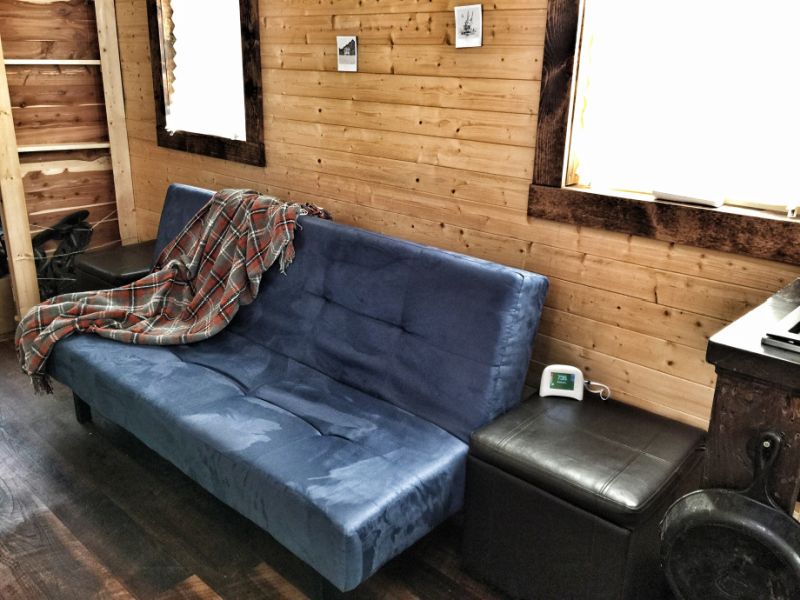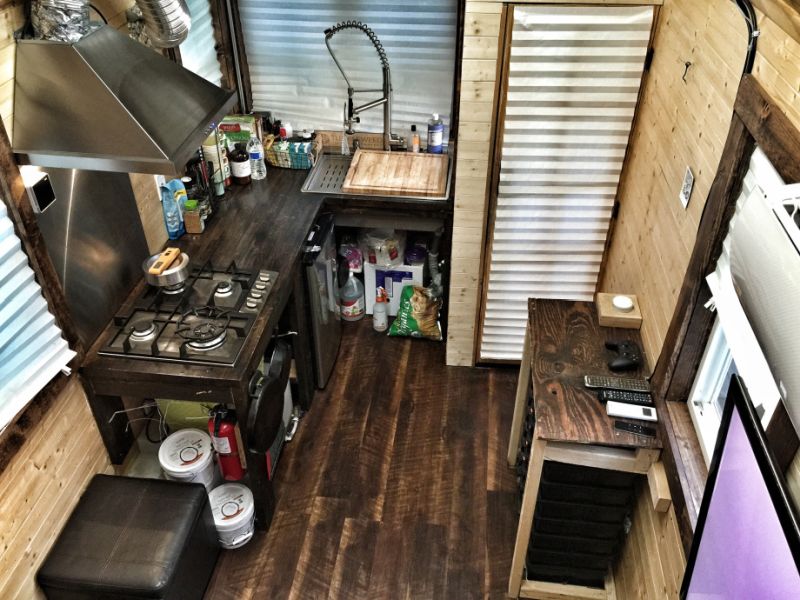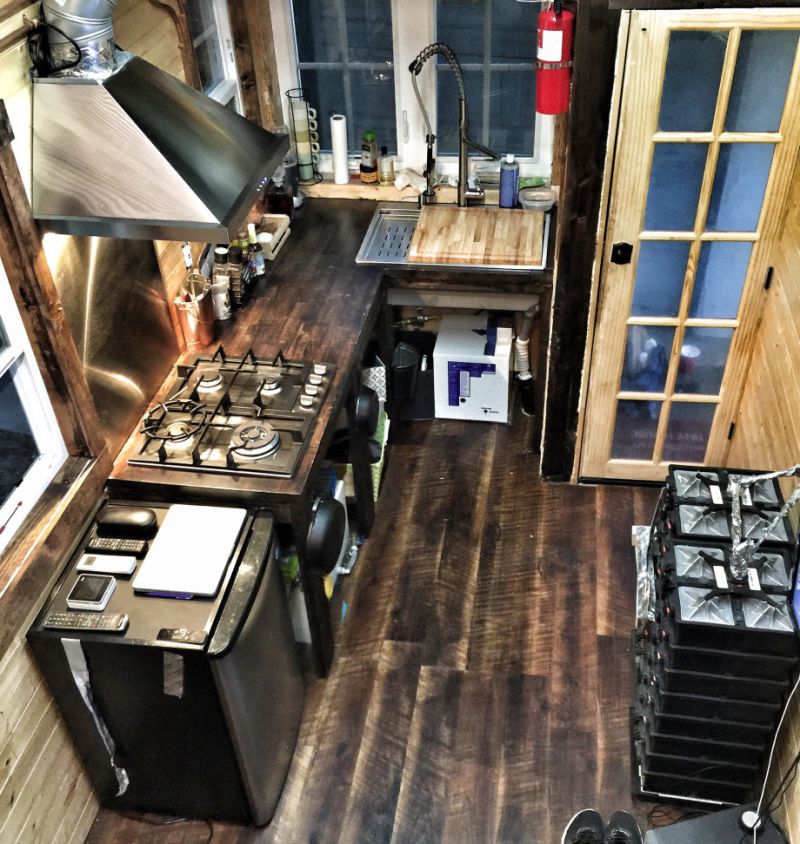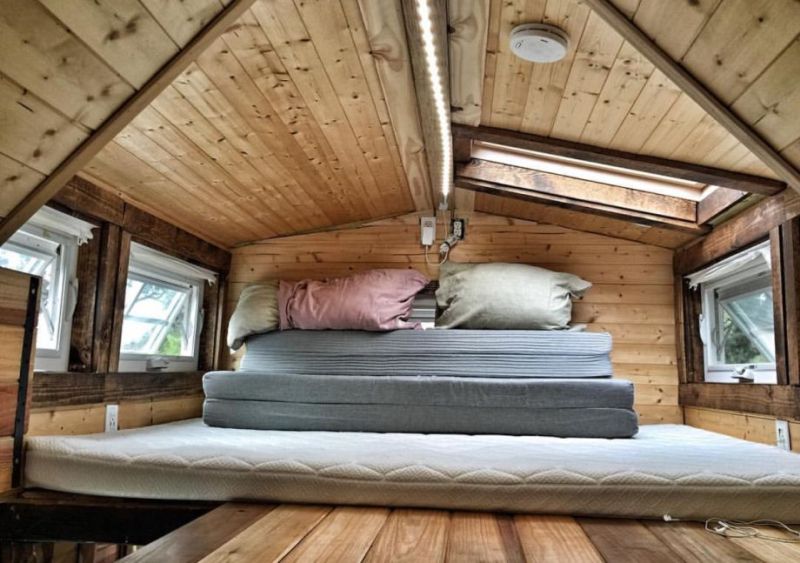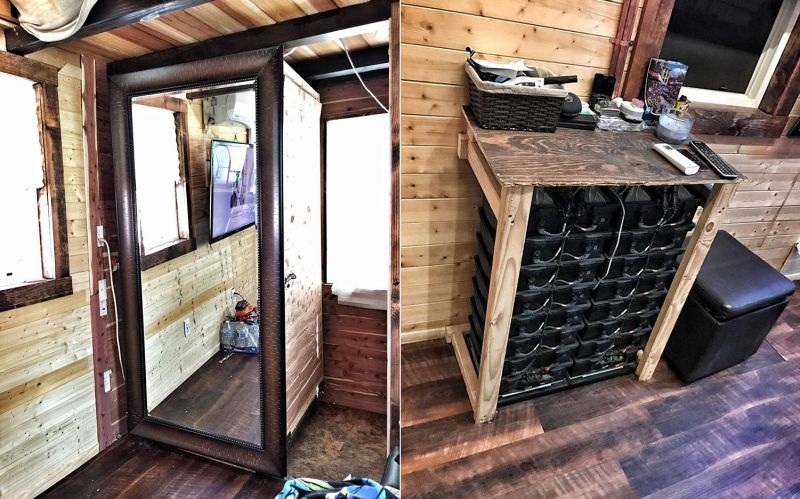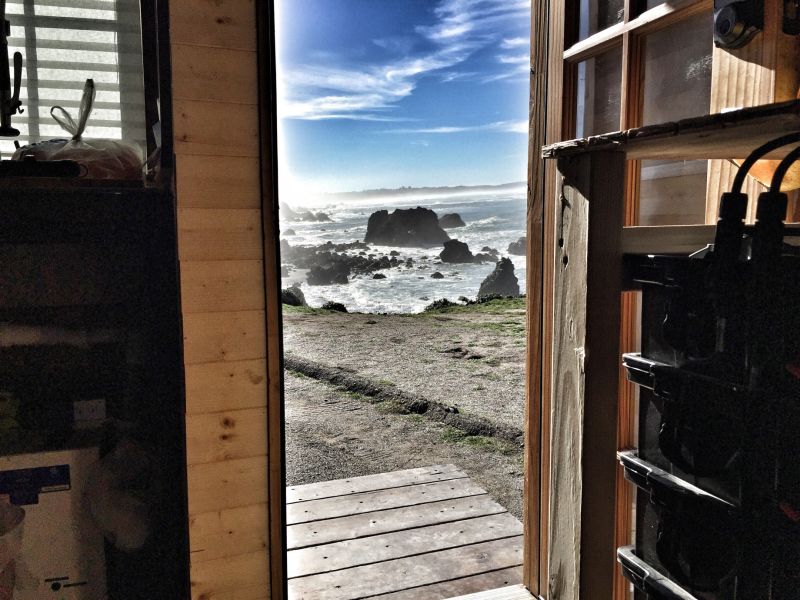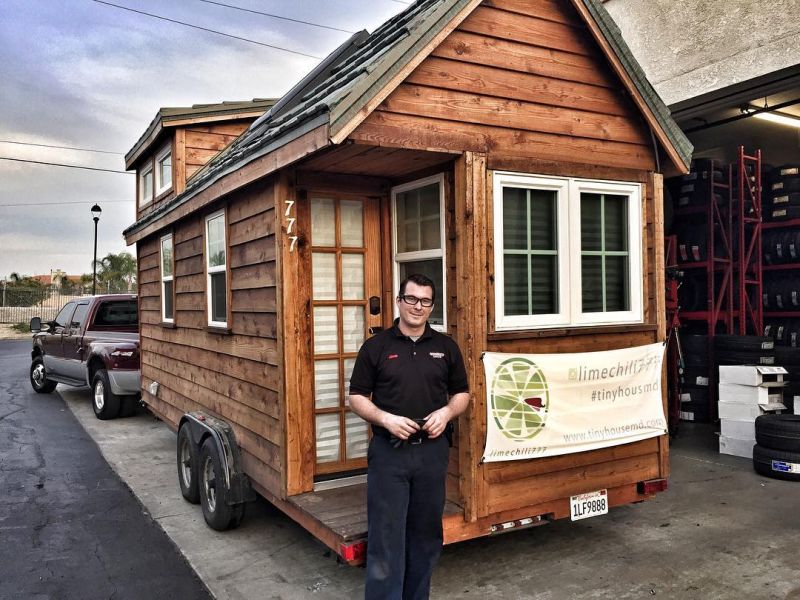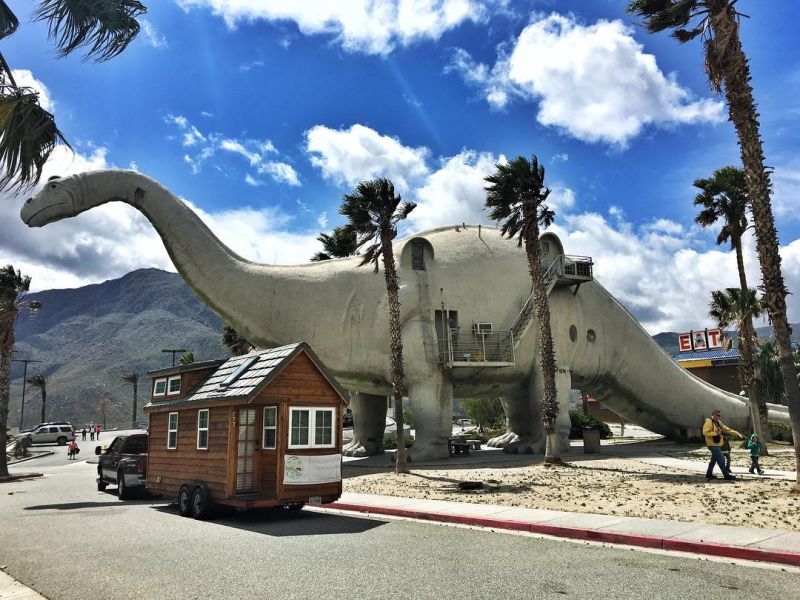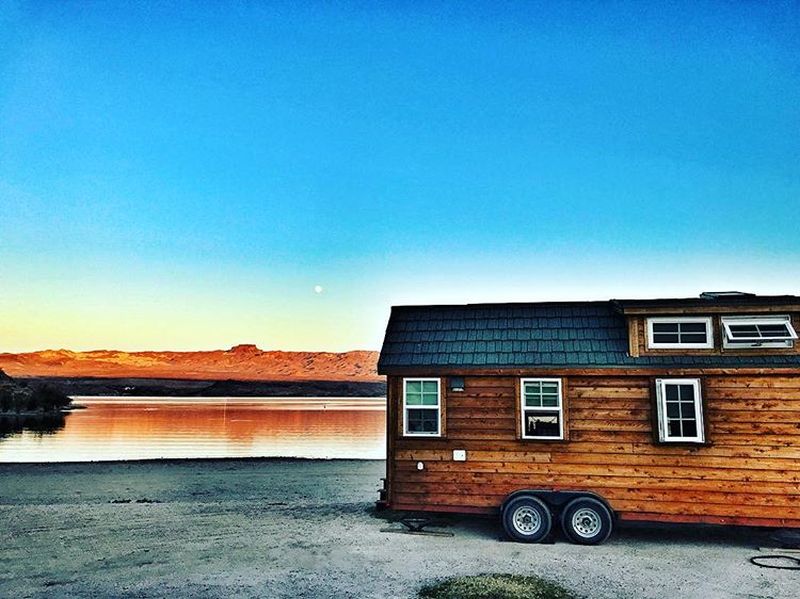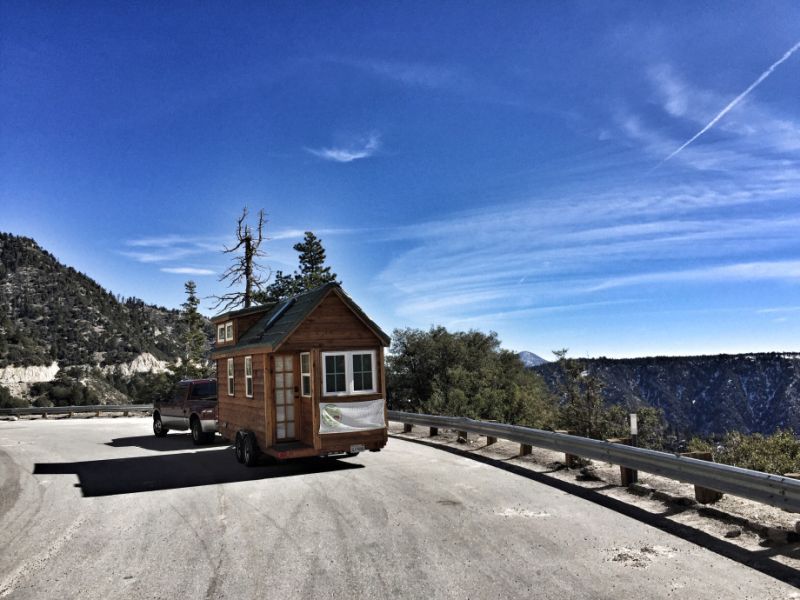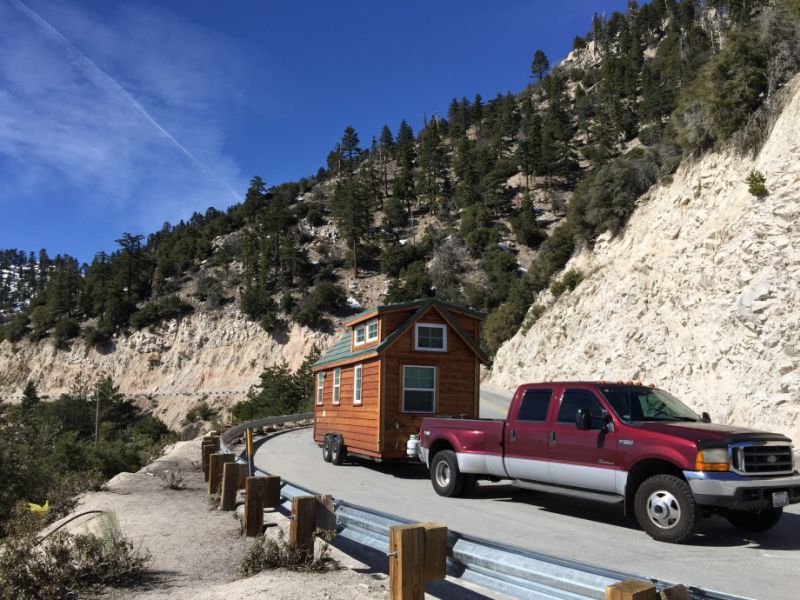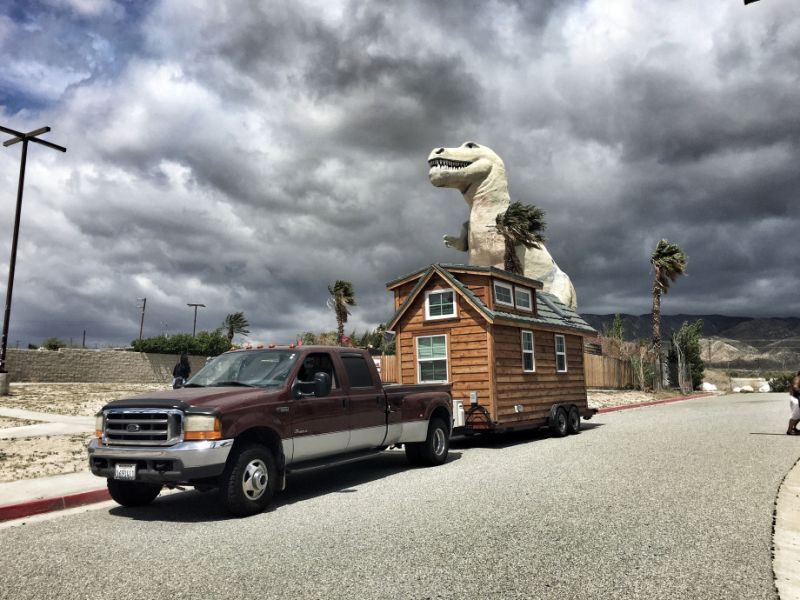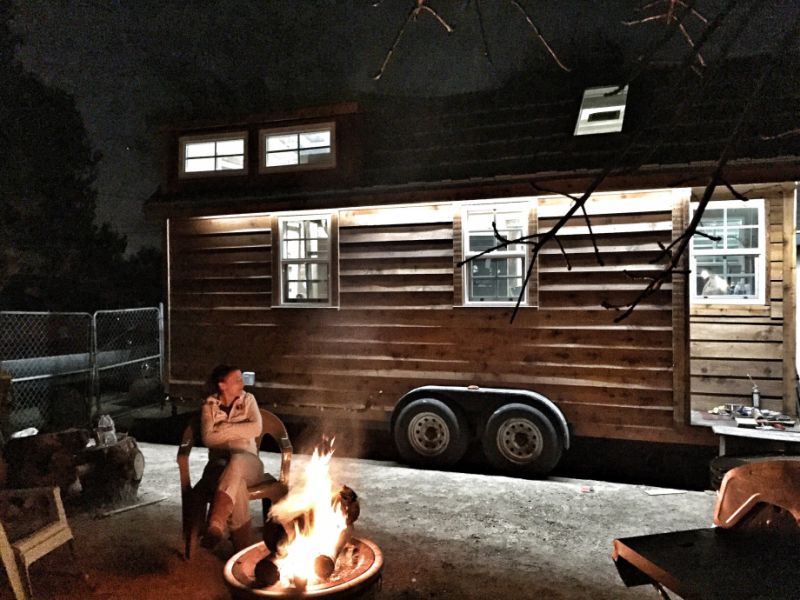 Special thanks to Mario Soto for sharing details and images with us!