Architect Neil Dusheiko has renovated a house for his father-in-law, which has storage filled with ceramic ware dominant inside it. Duskeiko built the Gallery House in North London near his own home, as his wife wanted to live in a location near her father's home.
The designer started by extending the ground floor to create some extra space for the kitchen, and renovated the roof space to create an extra bedroom. He wanted to design it in such a way that the interiors of the house receive ample amount of natural light and fresh air, so that his father-in-law could live in it comfortably.
Little more space was added to the kitchen area by acquiring the old side alley, utilized by a wall of storage built from oak which displays the beautiful ceramic ware. While a half glass roof fills the space with natural light making it all the more lively.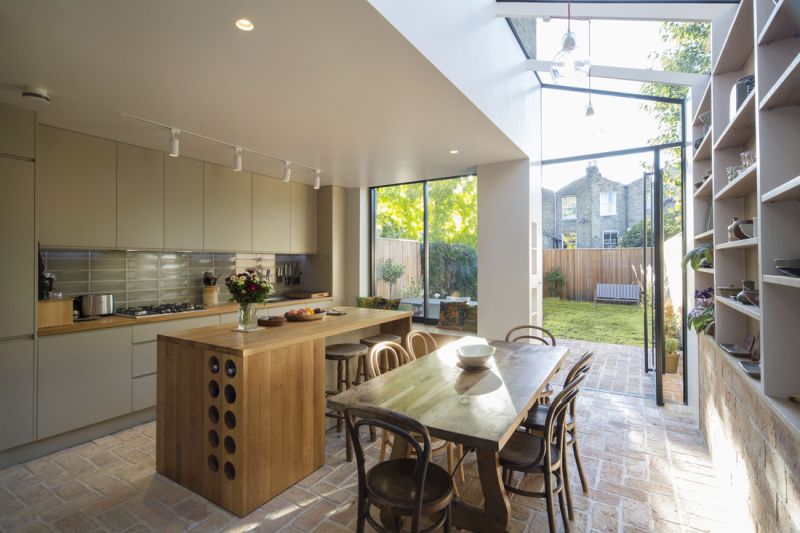 According to Dusheiko,
We wanted the house to feel light and to be comfortable and modern at the same time and to be very personal.
A door was added to the rear wall, so that the room could open facing towards the garden. Flooring was covered by terracotta tiles that linked the room with the garden outside.
Other significant feature in the room is an unattached counter which can be accessed from all sides, having holes for storing wine bottles in it. This design was carried out into other rooms also, which had oak cabinets and shelves that went up all the way from living room up till the bedrooms.
The renovated loft that provides the house with fourth bedroom has grey toned wooden cabinets that are perfectly flattered by red walls and patterned rugs lying on the floor. For more cohesive look the house is designed with sufficient light inlets, but without compromising privacy of the inhabitants.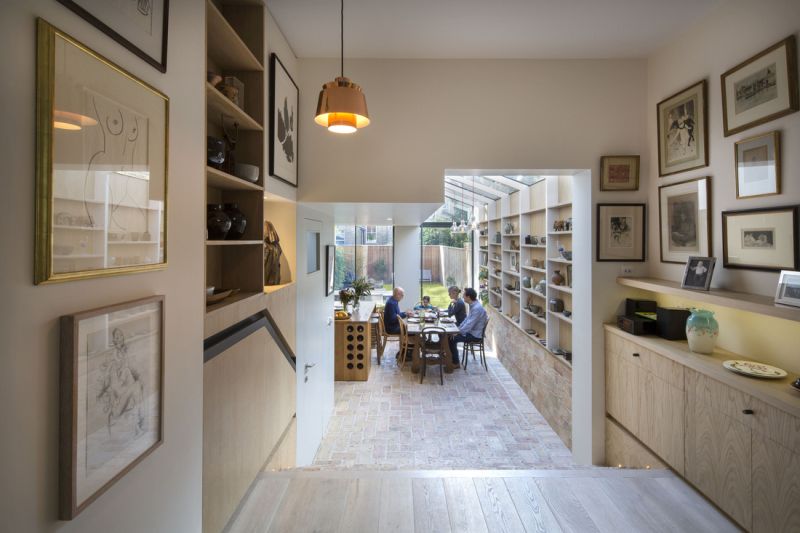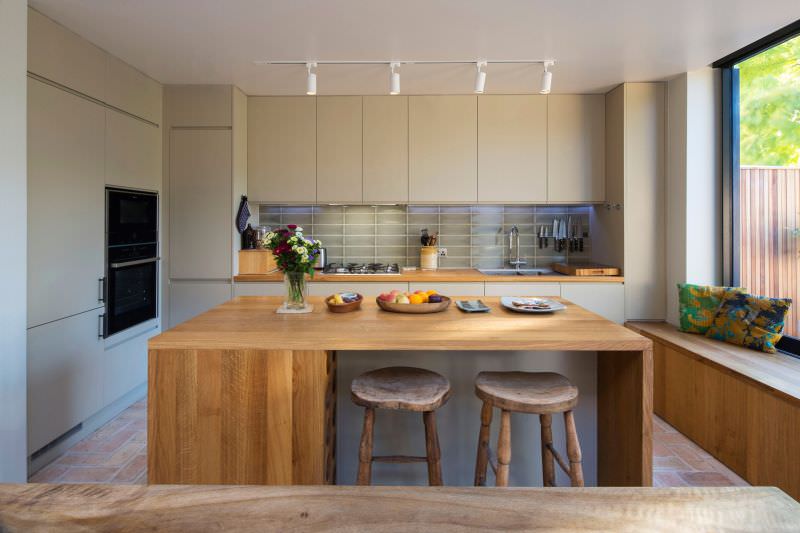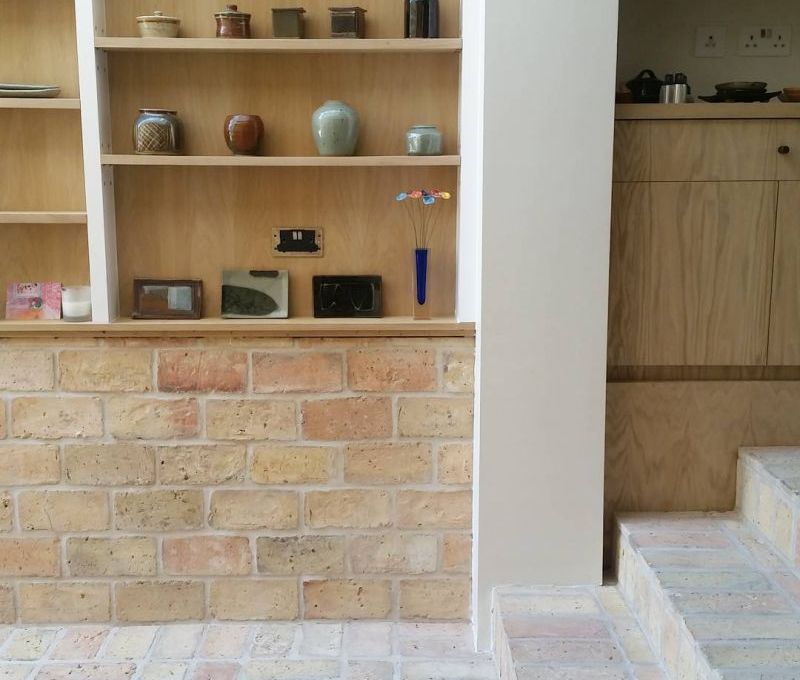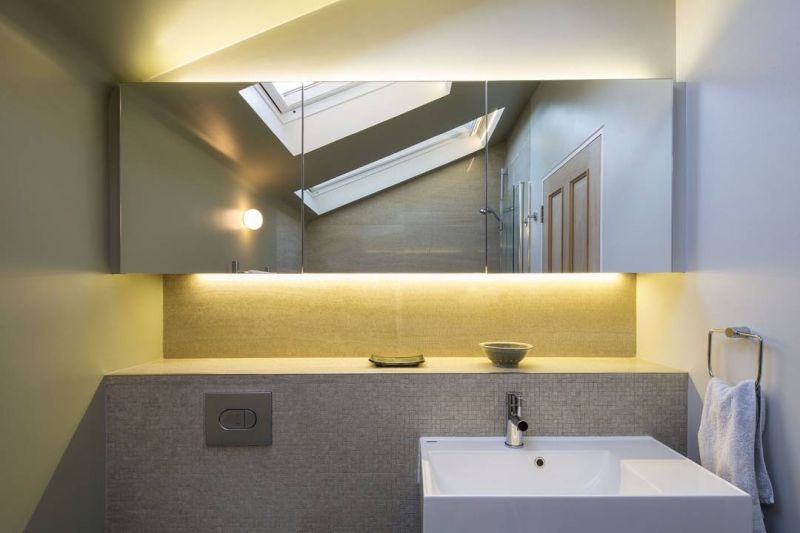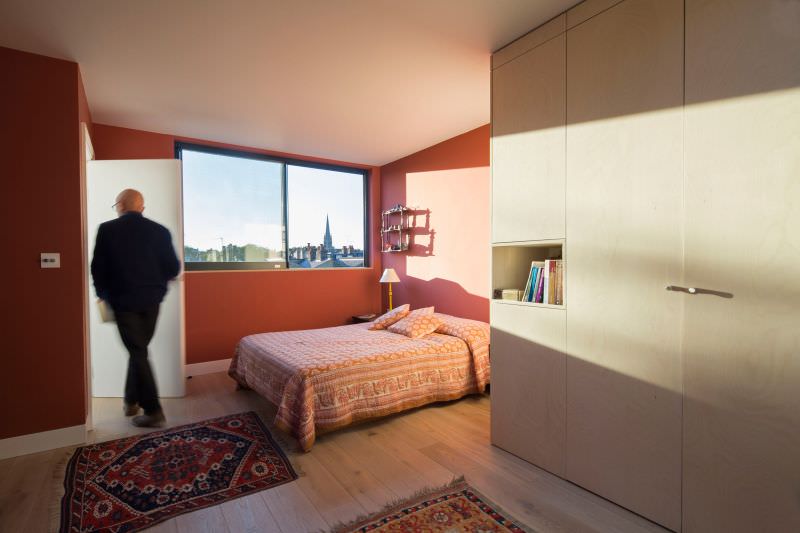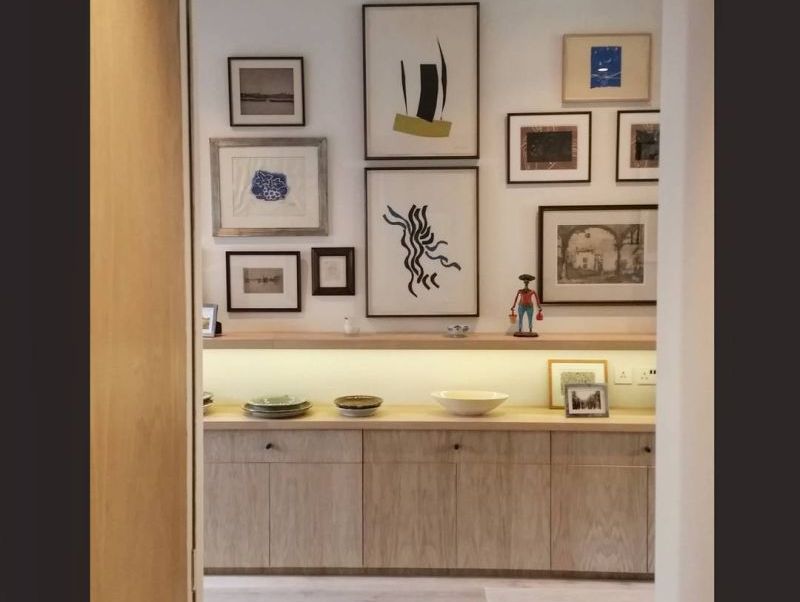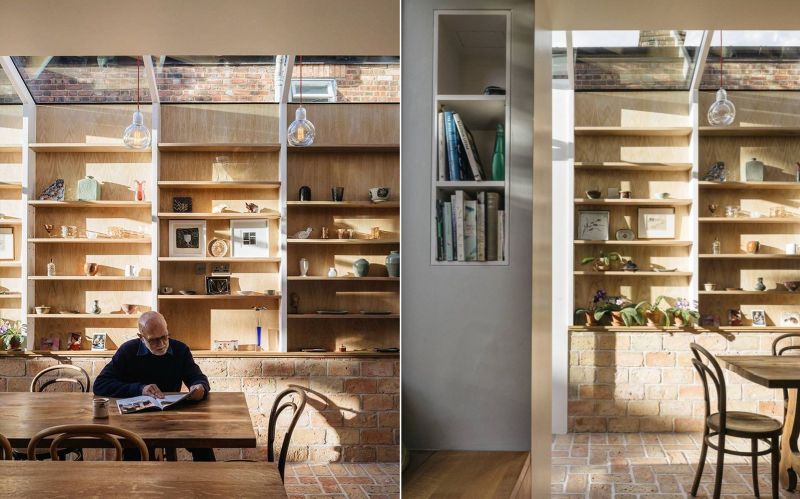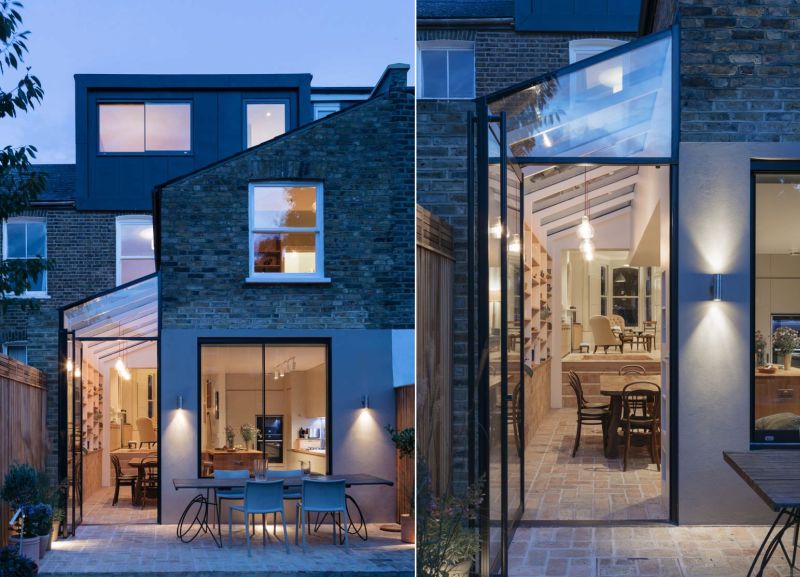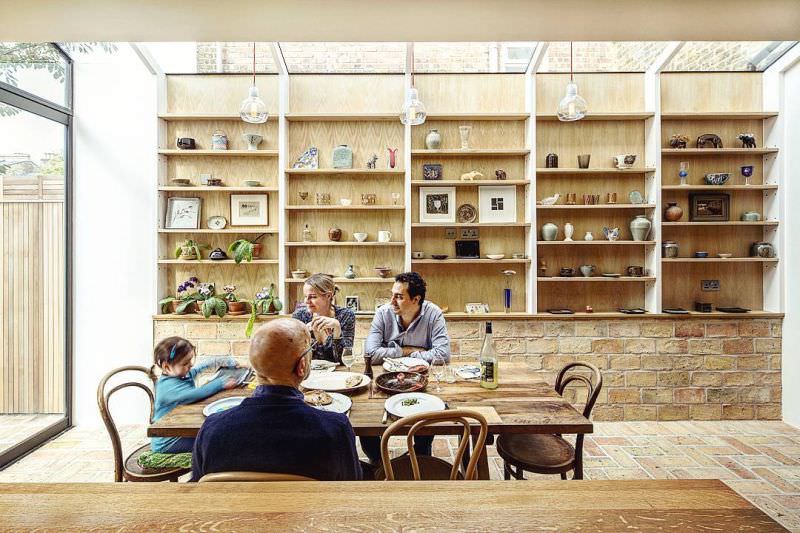 Via: Dezeen