A Reddit user built an underground party bunker in the backyard of his home, and shared the images of the project at Imgur. As seen in the pictures, an old shipping container is buried as underground party bunker accessed via a hidden hatch in his backyard.
Inside his underground den, there is a cozy lounge area with LED light strips, a ceiling-mounted projector and a self-made frame to keep multiple computer monitors, creating a nice visual effect for anyone who manages to get inside the hidden man cave.
This DIY bunker is buried eleven feet deep in the ground with two feet for gravel, and one foot for soil on the top. Making one is surely a tedious and costly task; but if you want one, then you can try out these instructions utilized by the builder himself.
# Strengthening the structure
At first, you'll need a standard shipping container and a hatch for making the roof entrance. Now cut its roof in size of the perimeter of the hatch using an angle grinder and fix the hatch into the dedicated place with waterproof sealant and bolts.
You have to add strong iron angles to support the container walls and ceiling, so that the structure doesn't bend at all under the weight of the soil. Also keep in mind to scrape off paint, while welding the iron angles.
Also Read: 30 Shipping Container Homes that Promote Green Living
Waterproofing and ventilation
Since it will be buried under the ground, you have to include ventilation and air circulation system to ensure fresh air despite the number of people sitting inside. For this, you can install a plumbing pipe for intake and another for the ventilation exhaust fan.
A portable gas sensor can also be included to keep a check on the air quality. To avoid corrosion and potential leaks, spray paint all areas of the container with liquid rubber.
Building the interior walls
After you've completed the electrical fitting, start gluing vertical wooden studs on interior walls as insulation sheets joined through the double-sided tape. Clamps can be used to keep boards and studs in place. Attach plywood boards over insulation sheets, but remember to mark actual positions of the studs before so that you can easily add screws later.
There are many ways to deck out the ceiling, but the fake grass on the ceiling is really a cool idea as it brings a feeling of nature.
Interior decoration
Paint the walls in preferred accent using a ladder for easy access. Now, just set up the desired lighting, which mainly decide interior decoration of the bunker.
If you want some funky decoration, then furnish the walls with faux fur just like this Reddit user. And of course, you will need cozy furniture, rugs and other modern amenities to make it an ultimate man cave.
You need to put in all the furniture first and seal the container front in the same way you have covered other sides of the container. After furnishing the bunker, it can now be buried underground as a party bunker, but its better to leak-proof the entire structure for safety first.
It can be your safe haven, whenever any natural or man-made calamity occurs in this uncertain world. The last thing to notice is to ensure a proper supply for fresh air.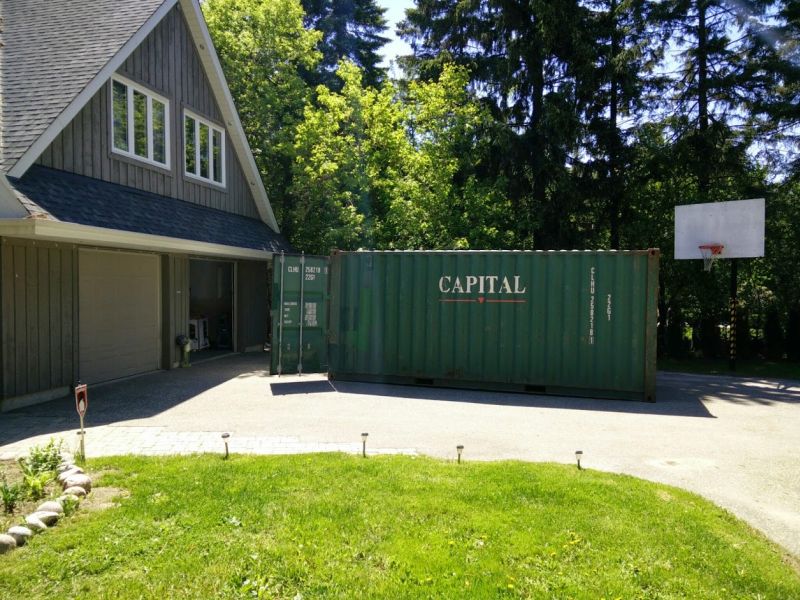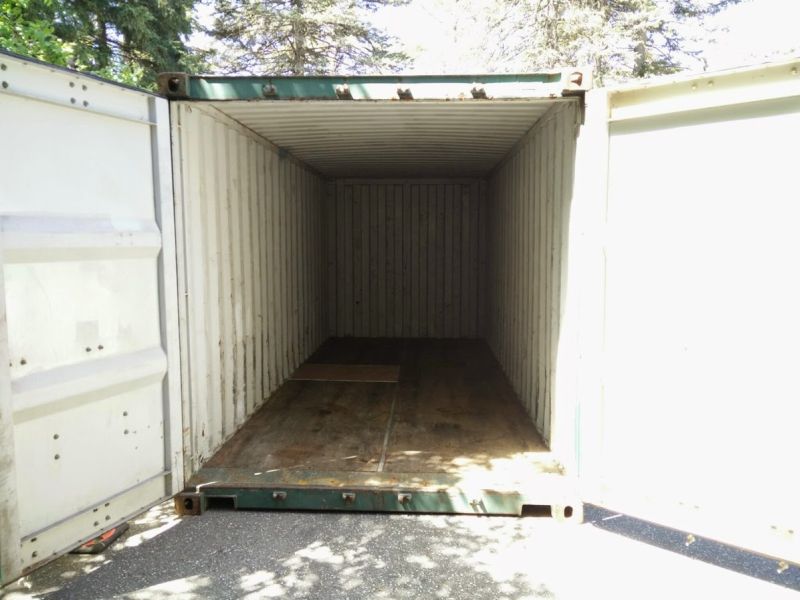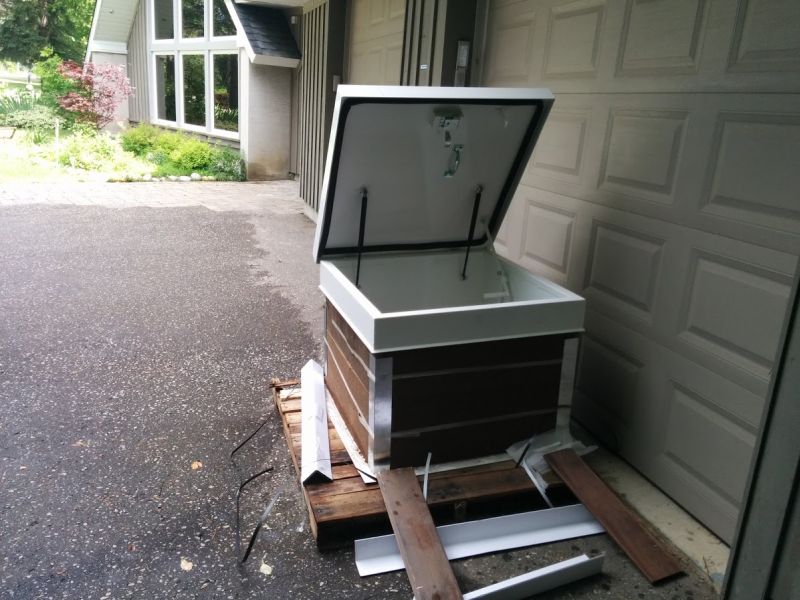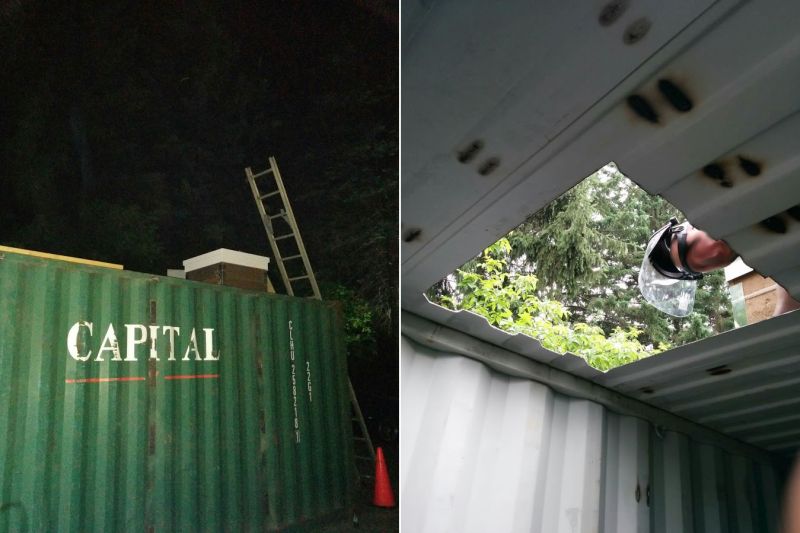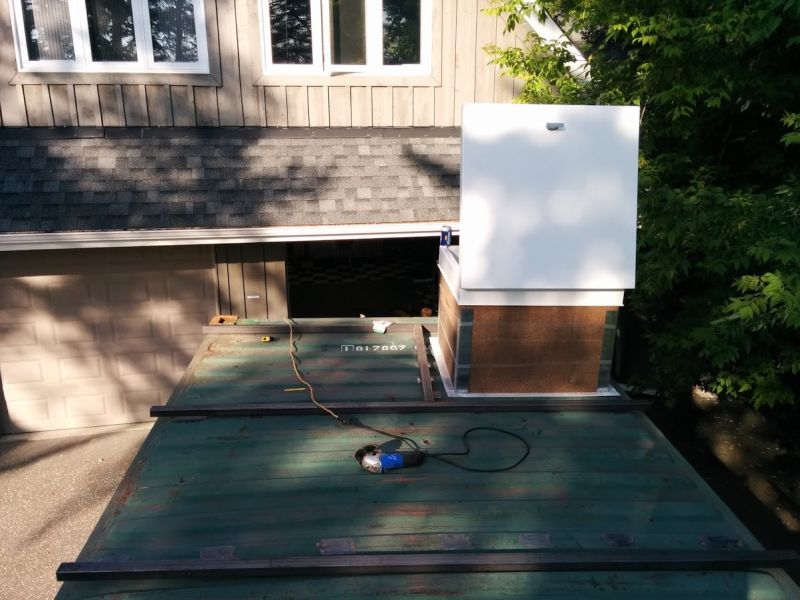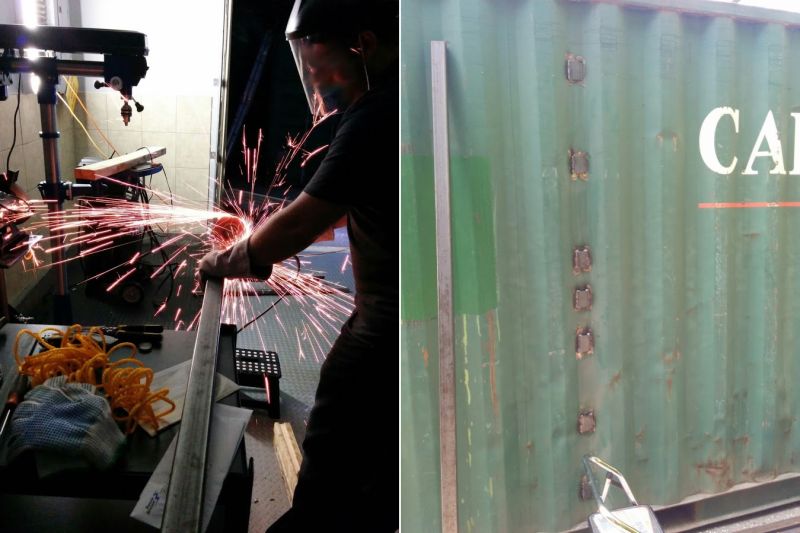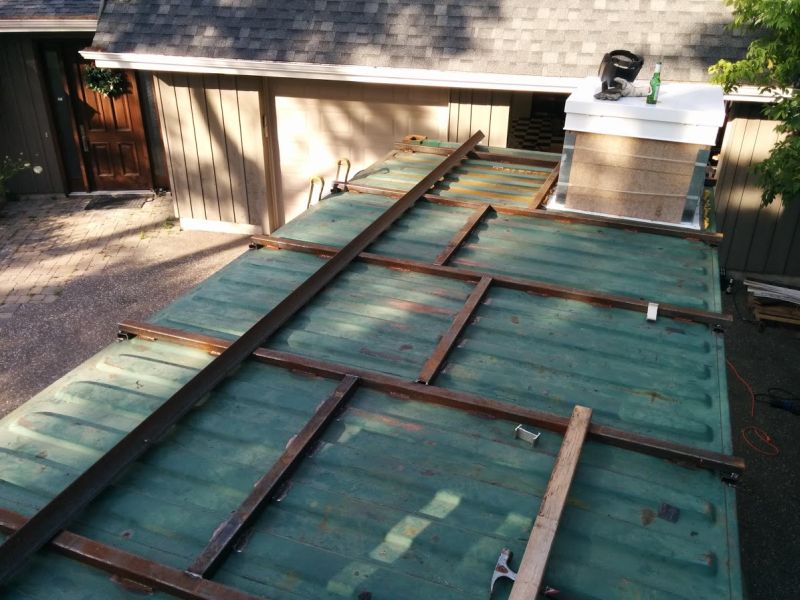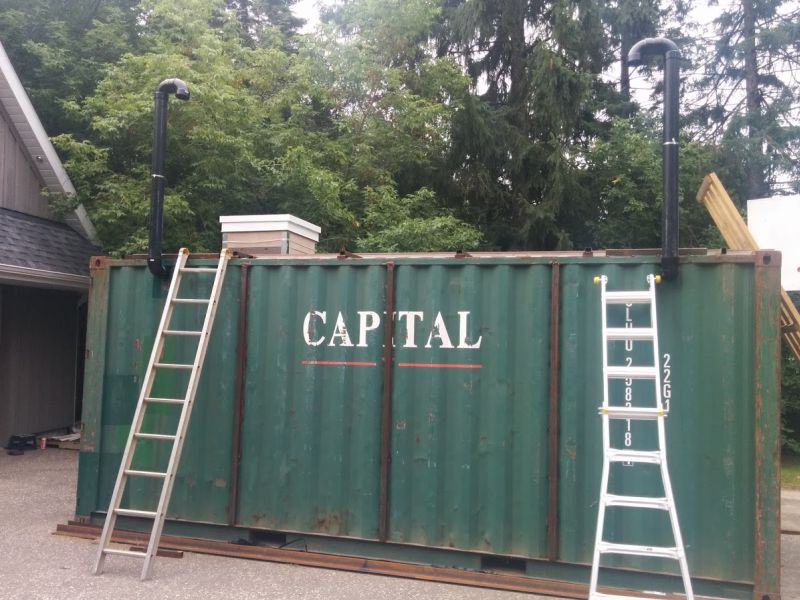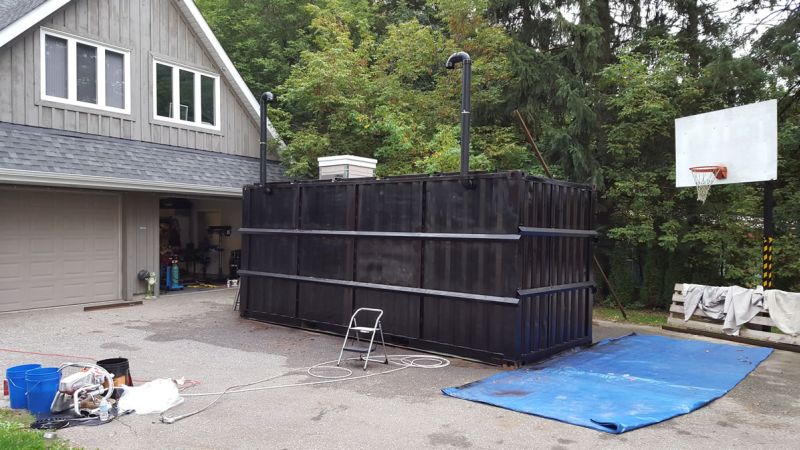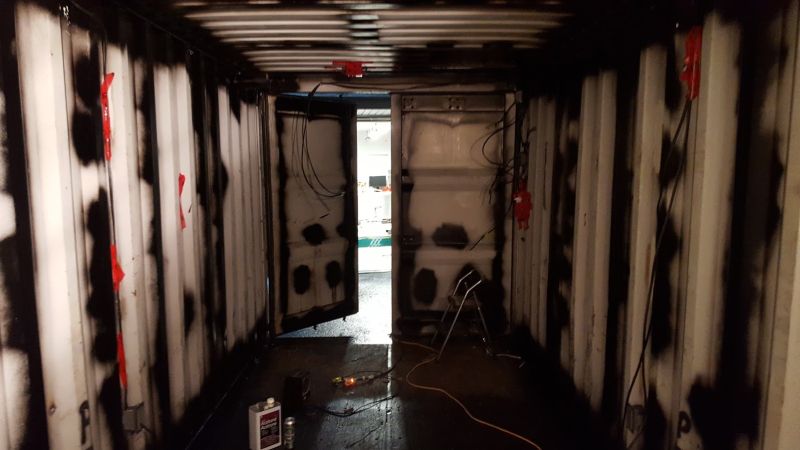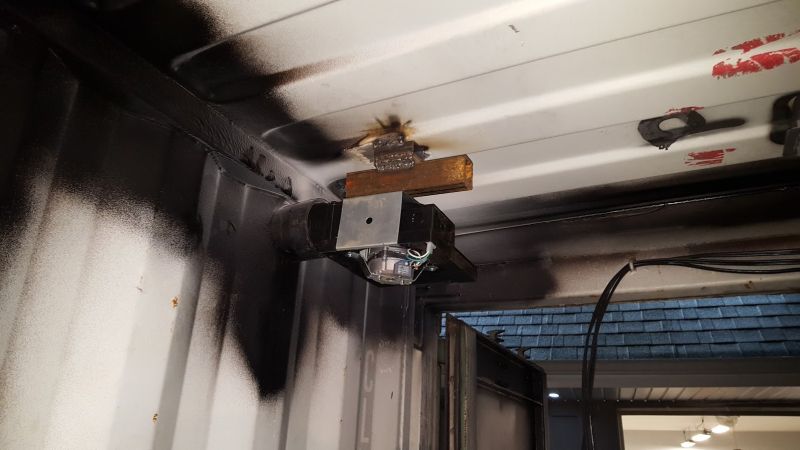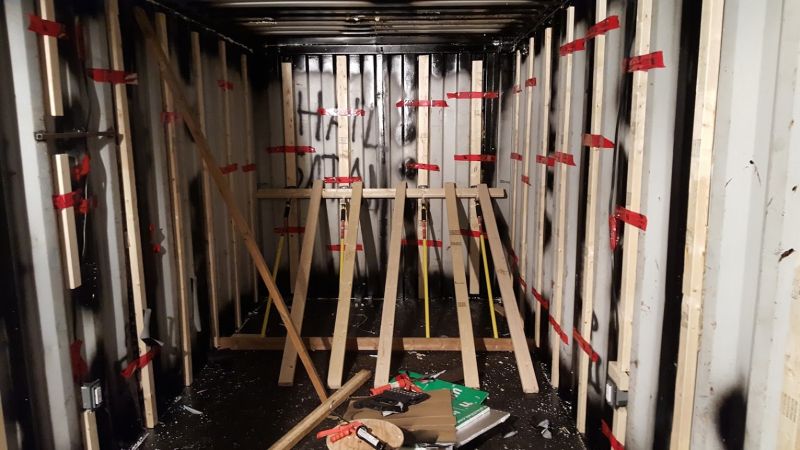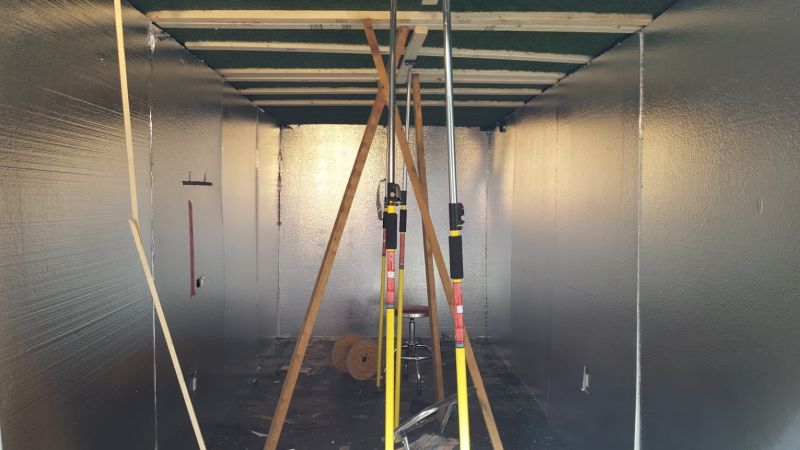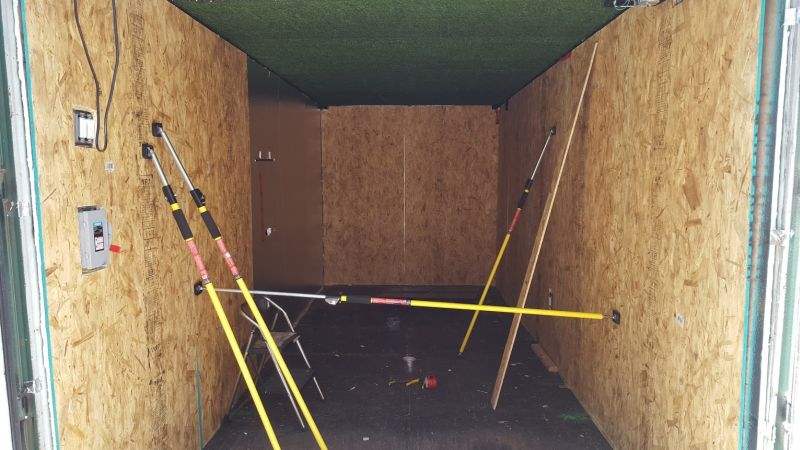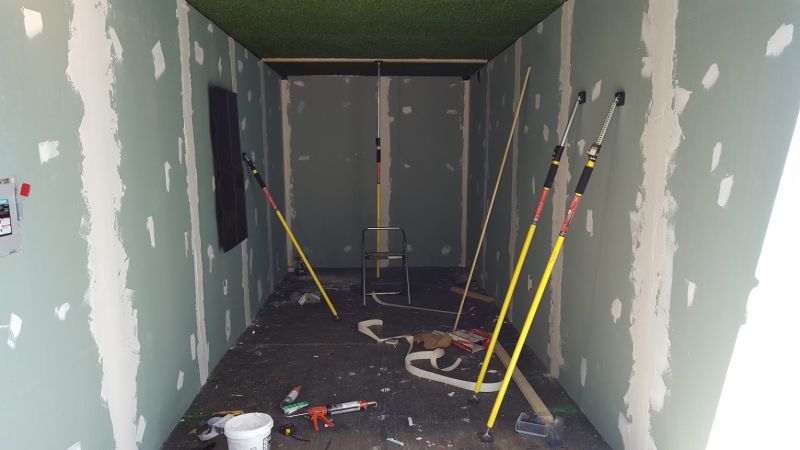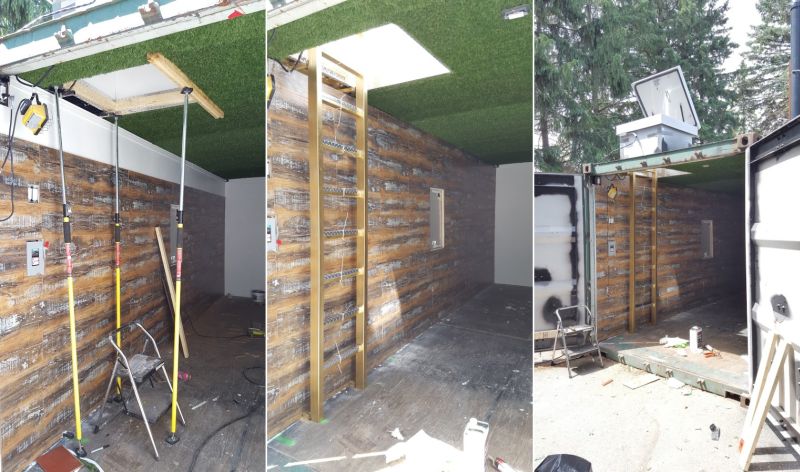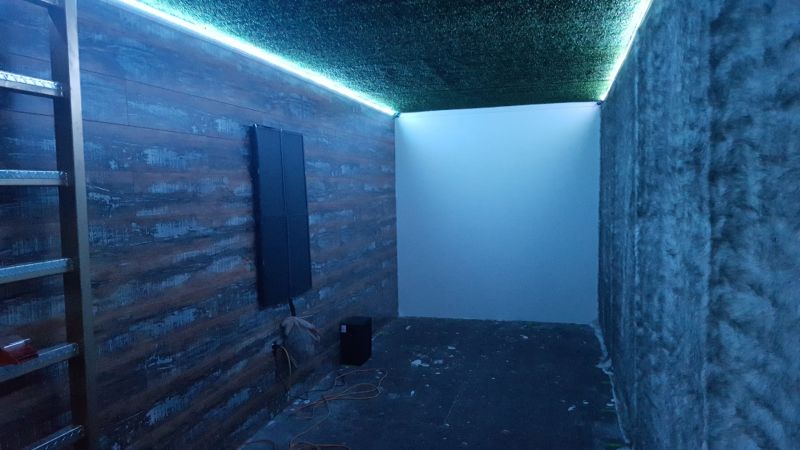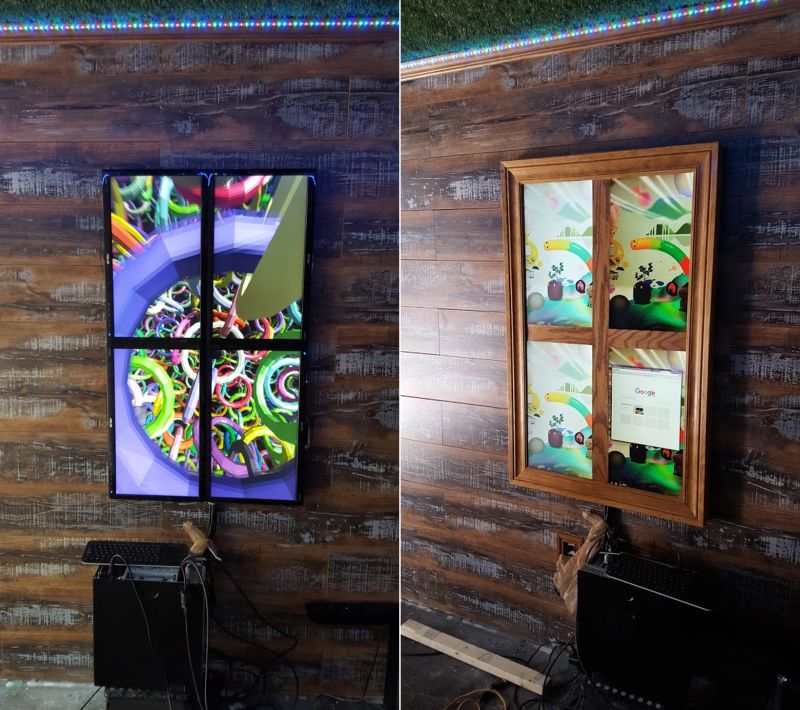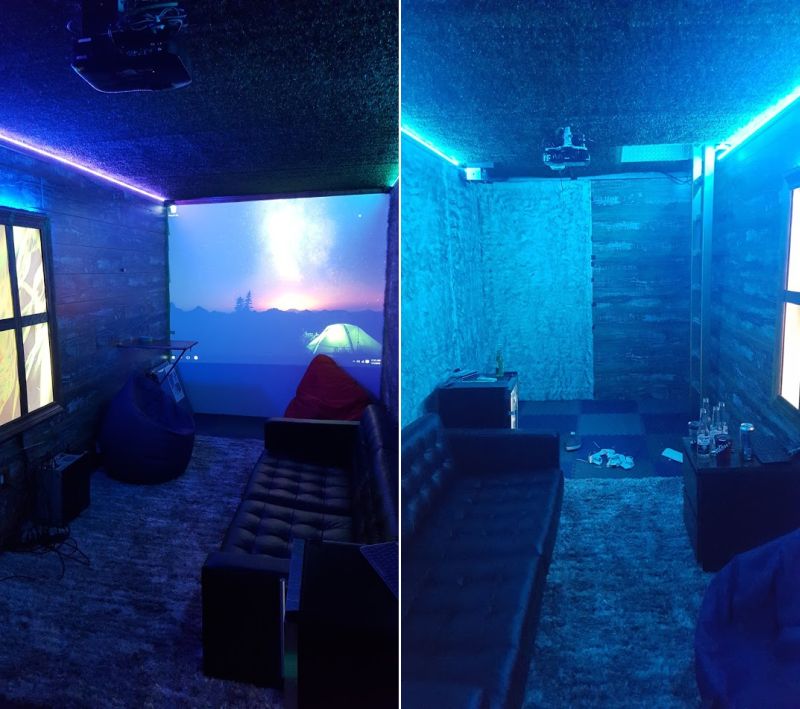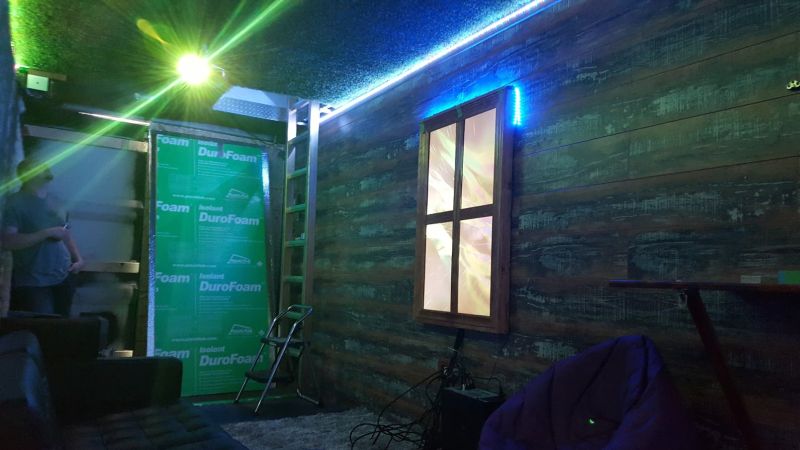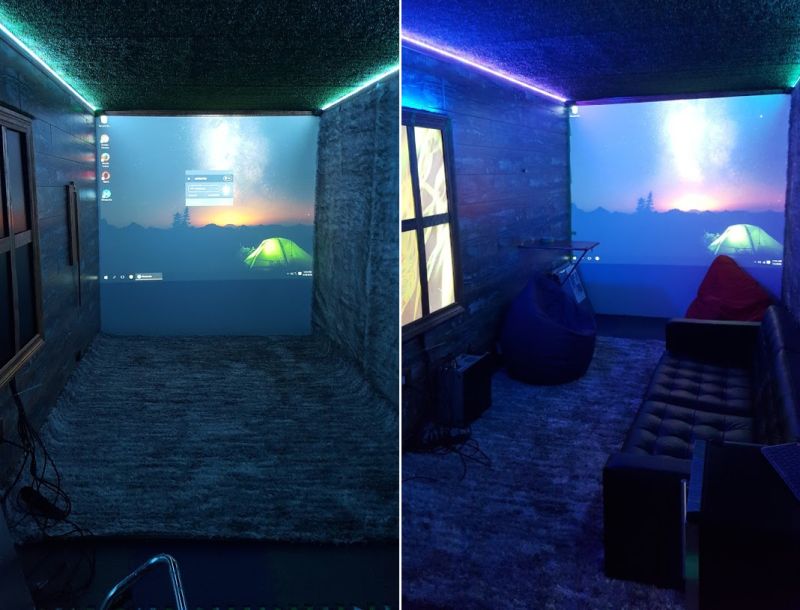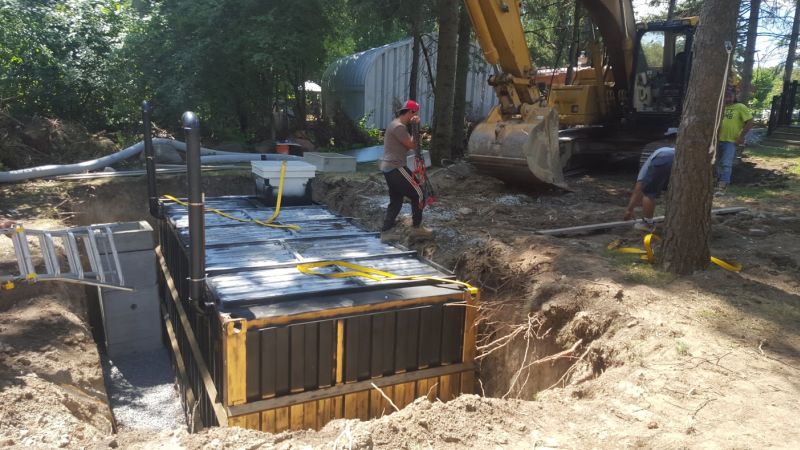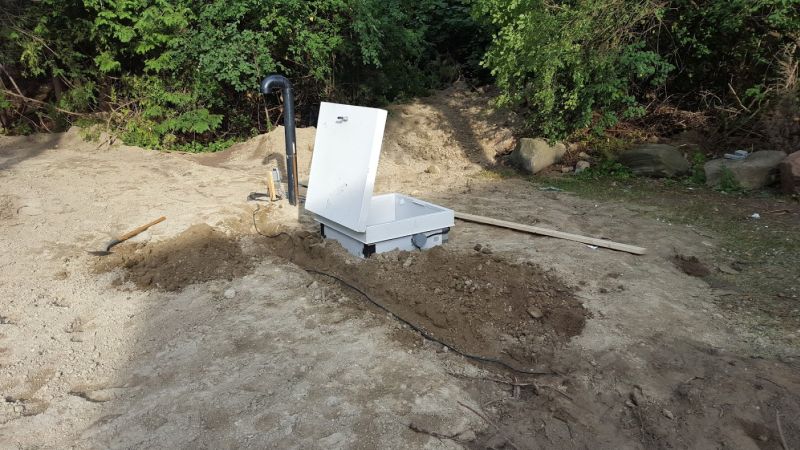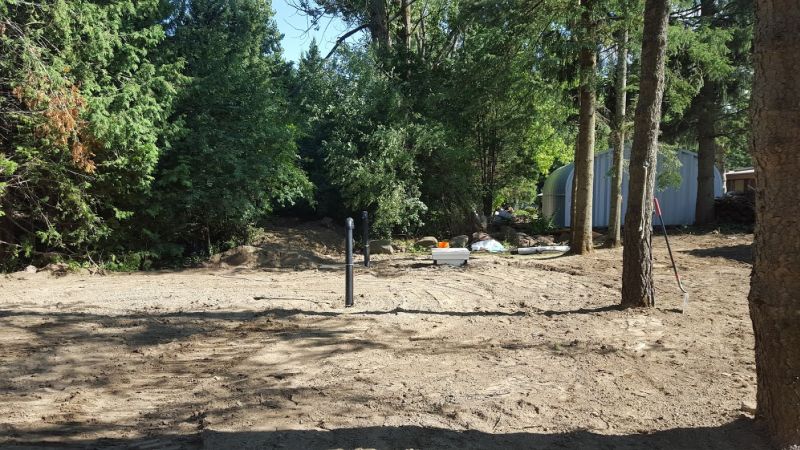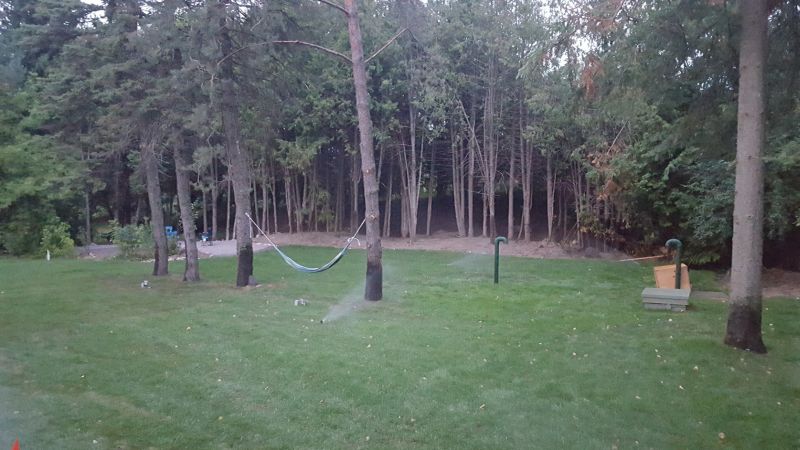 Via: Imgur