These days' cities are growing rapidly but the availability of land has become a critical challenge for urban dwellers. Throughout the world, various designers are coming up with innovative ideas to cope with the situation. From tiny houses and prefab homes to shipping container homes, so many choices are available out there. On the same lines Swedish firm Manofactory is working on a new concept to hang small wooden houses over vertical cliff faces with the help of sturdy steel foundations. Inspired by bird nest, this hanging wooden structure is called Nestinbox. The Nestingbox cliff house has three storeys and a living space of 50-square-meter, sufficient for one or two persons.
Only one entrance is included at the back, while there will be windows on two sides of the house. Its dark-colored sloped roof is made of metal sheet or cardboard. The gravity-defying house will have a kitchen with dining area, living room, WC with shower and two bedrooms alongside an adjacent home office. A central spiral staircase will connect all floors, and there will be partly open space between kitchen and the living room to bring a sense of spaciousness.
Its half light and half dark wood-paneled exteriors contrast each other to add an interesting visual appeal to the cliffside home. Surely it is a groundbreaking idea to hang wooden homes over steep cliff walls, but there may be weight and budget limitations.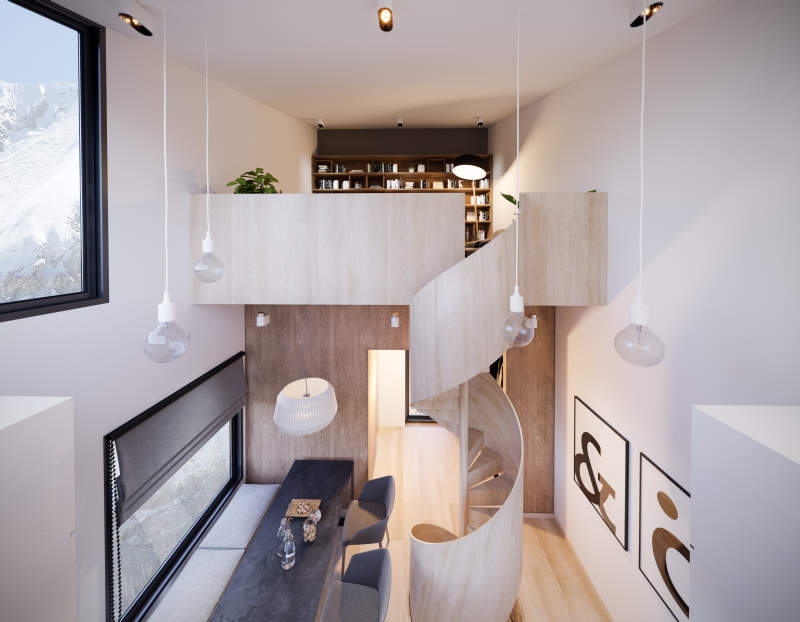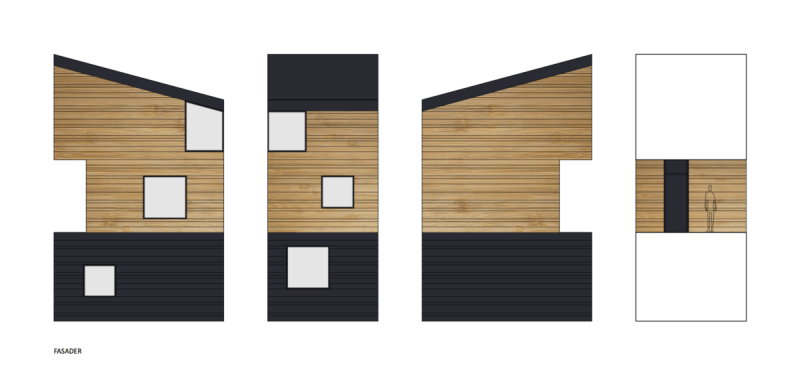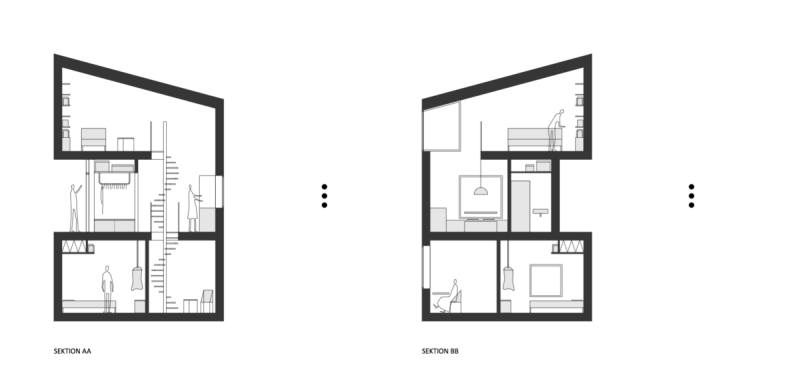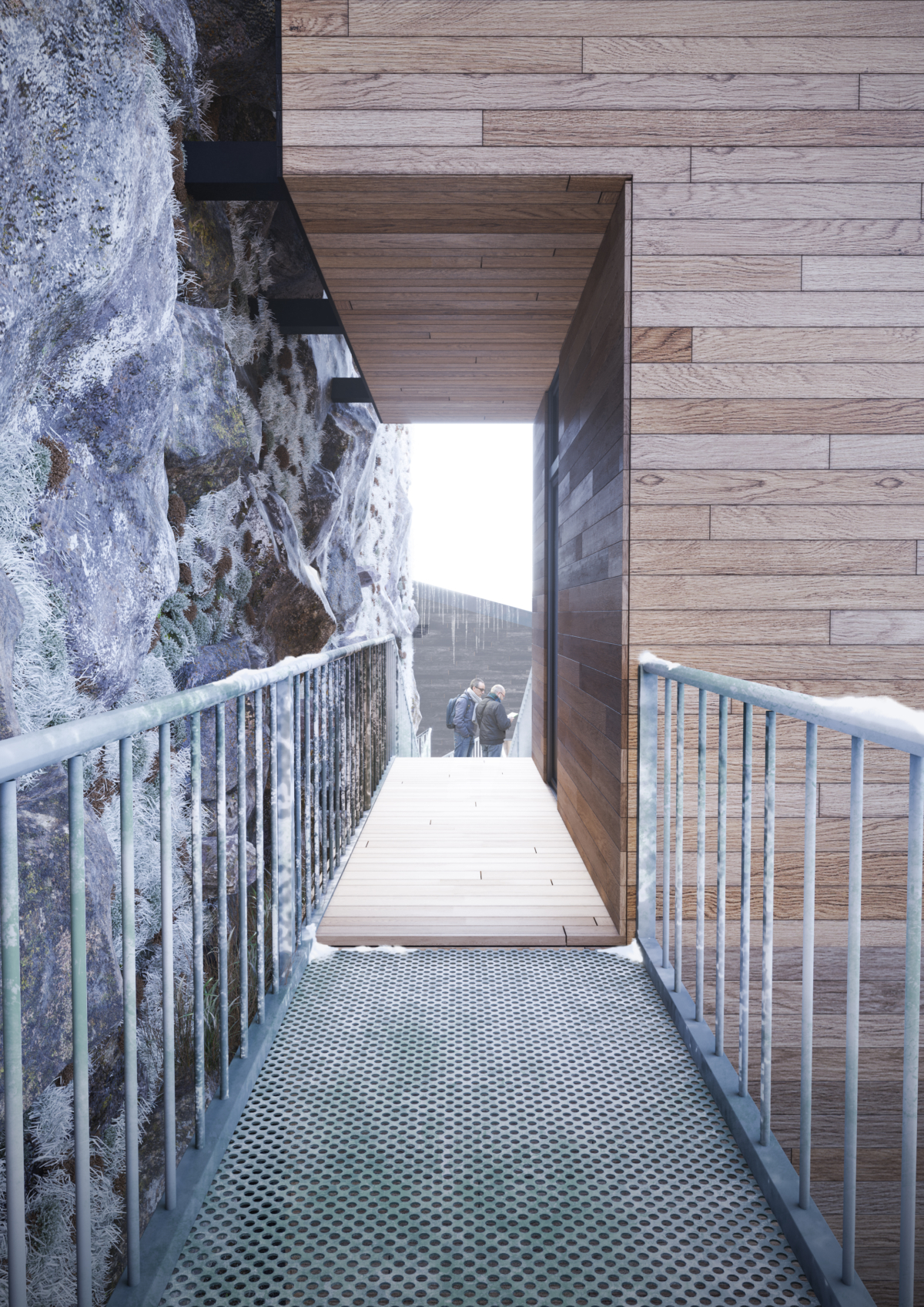 Via: ArchDaily