About a month ago, I got in touch with Manuela Lucá-Dazio, the Executive Director of the Pritzker Architecture Prize. We had a conversation about women's mural in architecture and design in the present-day context. Back then, she was busy finalizing awardees for the coveted Architecture Prize and sufficed her thoughts tersely.
But, the Naples-born architect was courteous enough to promise me a dialogue once she was done with her duties. After she and the Pritzker Architecture Prize jury announced David Chipperfield as the winner of the prestigious award for 2023, I finally had a chance to catch up with Manuela Lucá-Dazio.
In this exclusive interview, the Executive Director of the Pritzker Architecture Prize speaks on sustainability in architecture, David Chipperfield's victory, and also reflects thoughts on the future of architecture. As a former Executive Director of the Department of Visual Arts and Architecture of La Biennale di Venezia, Manuela talks about her love for art and gives us a sneak peek into why is sustainability the talk of the town. She also takes us through the intricate process of understanding the art behind architecture.
Homecrux (HC): Tell us a little about yourself. What inspired you to become an architect?
Manuela Lucá-Dazio (ML): Inspiration is the right word, I decided almost by chance (or maybe instinct). When I finished school I had many interests – art, philosophy, literature – and was unable to choose. In the end, I chose to study architecture to become knowledgeable about one specific thing, and with utter surprise (and enthusiasm) I realized that it contained all of my interests and much more.
To study and practice architecture at any level, you have to know about everything: art, literature, economy, and politics. And you have to keep on researching, observing, and be informed and curious not only about architecture but the world around you.
Furthermore, studying architecture inevitably brings together visions of the past, present, and future. Very soon I decided, I didn't want to be a practicing architect. I was more interested in the theoretical dimension and the outcomes of the collision of these three dimensions. I hadn't yet decided what to do once graduated, so I was trying to expand my knowledge and interests as much as I could, looking for more and diverse inspirations. It was only when I started to collaborate with museums that I realized this could have been my direction.
HC: What are your fond memories of growing up? How difficult was it for you to learn the nitty-gritty of art, architecture, and design?
ML: Naples, my birthplace, had an incredible influence on me. It is a place of big contrasts, of lights and shadows. The many layers of its rich history – so linked to the Mediterranean but also to Europe – have resulted in a culture of inclusiveness and assimilation, of making the opposites coexist that has been the best training I could have received. Together with that coming from my family. My parents educated me on love and curiosity for all forms of art, and intellectual independence. This is reflected in both my studies and working experience.
My graduate thesis was on the newly discovered rules of perspective in the early cityscapes of the 16th century. It was fascinating to discover how the rules of representation were manipulated in order to highlight specific buildings and elements for the purposes of political, religious, or economic power. A process that is still on today, although the media and purposes have changed throughout the centuries.
Then my Ph.D. was on charterhouses and there I could combine the research with some real activity on the ground. I had the chance to work for a few years on the restoration project of the Naples charterhouse – both as a monument and a museum – and after all those years of hard studies it was a surprise to realize how much more there was to learn on-site! I spent a lot of time talking with the laborers and the senior architects, learning from them as well as from art historians, conservators, and museum directors. I learned golden rules and secret tricks about repairing a 15th-century cracked vault, exhibiting an old drawing, or plastering a base. The most important lesson is how fundamental the relationship is between spaces and human beings. I knew everything about cloisters typologies and cell proportions but to walk through those spaces and see the traces of the past life gave me another view on architecture.
The next chapter has been Venice, where I found my special second home and the Biennale. There, I had the chance to work and exchange with living architects, designers, artists, and curators. Art and architecture became a true part of my daily life. For me, there isn't a more extraordinary experience, with all the difficulties and rewards that it entails. The first thing I learned was that we are here for the artist – and when I say artist, I mean architect as well –, who is the catalyst of the whole process. But I also learned that this is a complex, ongoing, collective project. It's a constant dialogue revolving around mutual empathy, trust, and respect. Each project was a challenge, with artists asking to realize almost impossible projects, curators asking for more means or spaces, and myself finding ways to make this all happen within the given rules and resources. In the end, all difficulties were forgotten when I saw happy curators, artists, and the Biennale team on the opening day!
And now I am with the Pritzker Architecture Prize. I am at a starting point again, which for me, is a wonderful place to be.
HC: How do you define architecture? Sustainable and sleek design are two prongs of the future of architecture. What is your take on this? What new could we expect in the coming years?
ML: Architecture is the most powerful tool to change and improve people's life. We can even decide to exclude the visual or performing arts from our interests, but we are bound to live and meet in architecture every day of our life.
Architecture is by definition a hybrid discipline, now it has to go even beyond the hybrid dimension to deal with not only an environmental crisis but also social and gender inequalities.
The architect has the privilege and responsibility to interpret society and translate its needs and desires into buildings and cities that should provide the best quality of life for all human beings while preserving the planet and its resources. And I see the architect as an artist too, as addressing social and environmental justice can only be achieved by constantly pushing forward the limits of the discipline in a creative, radical way.
But the architect needs a client, and this should be each of us as a community, not just governments, patrons, and investors. Collective responsibility is but the result of individual responsibilities. So, I see more and more the importance of investing in education, both for the architect to learn how to respond and for the client to learn how to demand.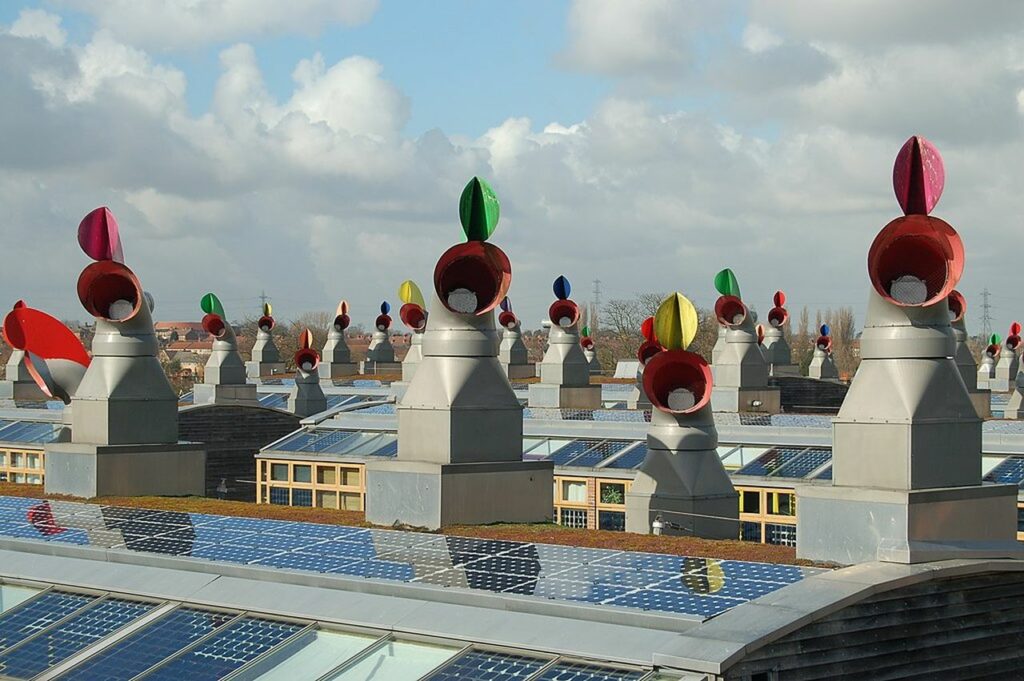 HC: How has women's role in architecture changed over the years? Do you see more women Pritzker Architecture Prize winners in the near future?
ML: Historically, women have always played a crucial role in politics, culture, and even in revolutions without being aware, nor acknowledged. Much has been done in recent times, although not enough. We have to be grateful to all those inspiring women who have fought to open doors for others to come, and continue to do so.
I see an entire generation of young architects – and so many of them are women! – who are actively pushing the conventional boundaries of the discipline towards inclusiveness and innovation, understanding the power of architecture to contribute to personal freedom and social justice.
This is happening in architecture as well as art, music, and literature so I see in the near future more women making it not just to the Pritzker Prize but everywhere!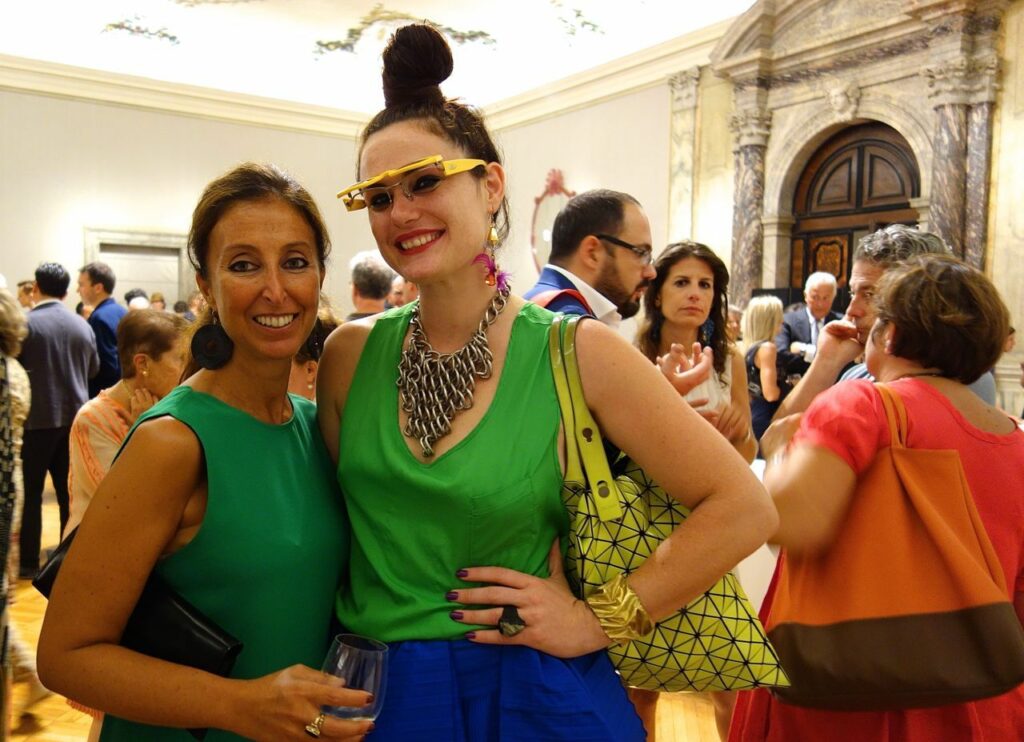 HC: What was your reaction to being appointed the Executive Director of The Pritzker Architecture Prize? What excites you about the role?
ML: It was of incredible surprise and excitement. My long Venice Biennale phase has closed and a new phase has opened up.
It is always inspiring to feel at the beginning of something new, to leave one's comfort zone and venture into new territories. I work with an incredible jury and team. I am grateful to the Pritzker family for giving me this chance.
The Pritzker Prize has the potential to shift the architectural discourse and to involve a global audience. And architecture has the power to change the world we live in, physically and socially. Through the voice of the Prize, I would like architecture to become more and more of everybody's common ground. Freedom, happiness, and equality are values that can only be pursued, protected, and enhanced collectively, not individually.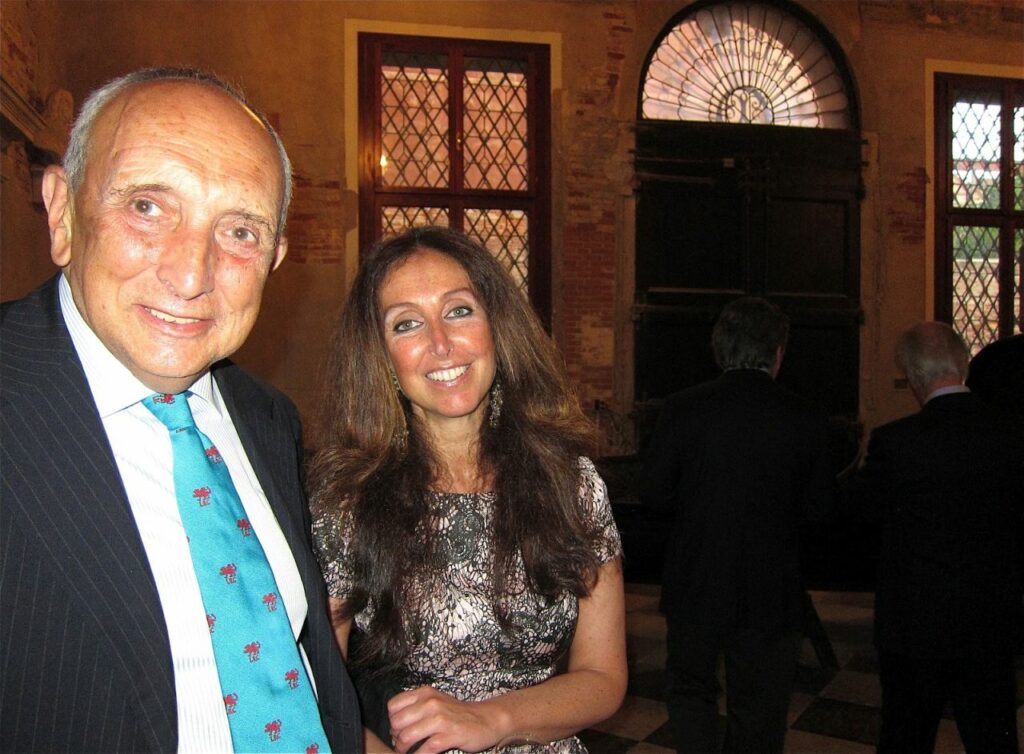 HC: David Chipperfield, known for sustainable designs, won the Pritzker Prize this year. Is sustainability a new parameter the Pritzker Architecture Prize jury is focusing on?
ML: The mission of the Prize hasn't changed since its very beginnings: to honor a living architect (or architects) whose outstanding body of built work has created consistent and continuous contributions to humanity and the built environment through the art of architecture.
Hence, the two parameters that have constantly inspired the decisions of the jury are clear: the 'art of architecture' and the 'contribution to humanity and the built environment'. Of course, they have been interpreted in different ways by the different juries that have succeeded since 1979, and by saying interpreted I mean that each choice has been mirroring a specific contemporary situation, a specific context. Although always the decisions have not only recorded the present times but also anticipated the future times from both standpoints.
As a matter of fact, contributions needed by humanity have transformed and evolved. If you look at the list of past Laureates and the motivations for their choice you will find constant attention to what shifted from 'nature' to 'global environment', 'climate change', 'tectonic change', 'environmental crisis and social inequality'.
In our times, and especially in the past few years, this has assumed wider and more complex meanings. Decolonization, decarbonization, social and environmental justice, and gender equity, are all part of the same problem and need to be jointly addressed.
In order to do so, we need to expand the toolbox for the architect to be able to operate in the most sustainable way, where sustainability means pertinence.
David Chipperfield – and I refer here to the Jury motivations – carefully chooses the tools that are instrumental to each specific project rather than those aimed to promote the architect as an artist. He eliminates the superfluous and leaves what is destined to last.
Furthermore, through his detailed and sensitive refurbishment and partial transformation of museums and existing buildings has set new parameters bringing contemporary life to old structures. A worldwide growing demand now and in the future.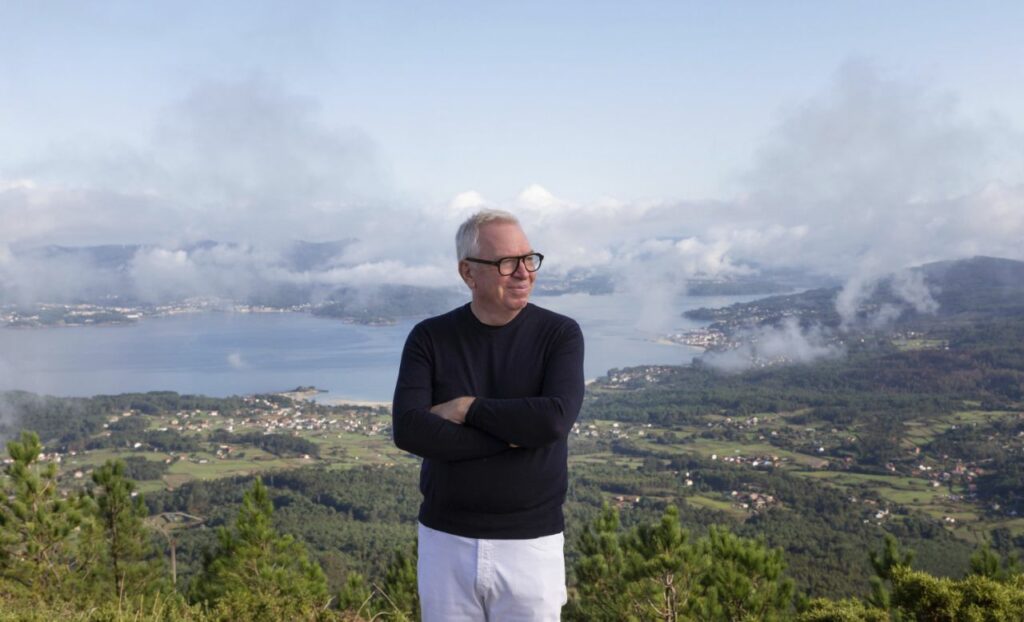 HC: What is your message to the budding architects reading this?
ML: My message is very simple: never give up. Never compromise. Don't stop questioning. Be open and curious. Take risks. And don't be afraid to leave your comfort zone, because something good will always come from that. We should be more aware of the importance of the built environment and of the responsibility we have towards this and ourselves.
We thank Manuela Lucá-Dazio for taking time out of her busy schedule and wish her more success and good health!