Who can forget the dream like Star Trek-inspired home by Marc Bell which was listed for $35 million, but then later removed from the listing on his children's request. The reason? They wanted to pass out of high school in that home because of the sweet childhood memories. Thank god Marc removed the listing, as he later on added quite a few new details to the sci-fi home. He has installed a Star Trek home theater which was in works since 2002 in consultation with Boca Raton-based Acoustic Innovations. That's even before the 27,000 square feet home was conceptualized.
The home theater system has enough technology to make an IMAX theater look, sound and feel ordinary. It gives the user an altogether different experience of enjoying Star Trek movies or even other blockbusters. There is an A D-Box controller which moves the house floor in sync with the on-screen action. JBL Synthesis sound system which will soon be upgraded to Dolby Atmos gives surreal audio experience encapsulating the user in a cloud of sound. There are speakers in the ceiling too which complete the surround sound effect from each and every direction.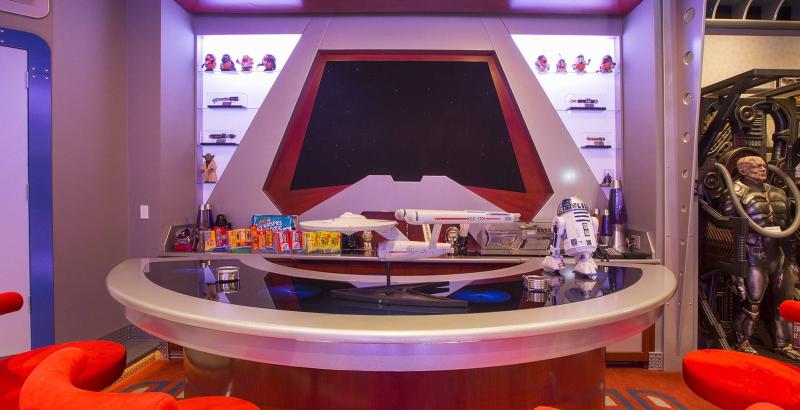 Marc also plans to install a 4K projector soon to make his Star Trek fantasy reach a pinnacle. He and his family enjoy shows like Game of Thrones in this amazing home theater, which makes me feel jealous. It's worth mentioning that he spend $35,000 on a Prisma Cinema system which screens movies on the same day as in the theaters.
The home features memorabilia and exclusive Star Trek stuff worth $1.5 million. Marc has no plans of stopping at this and says he is going to make an even bigger and better Star Trek home in the coming years.
I'm sure you also want to experience the kind of environment this home theater creates. Boy, this family is blessed or what! Marc deserves some credit for this.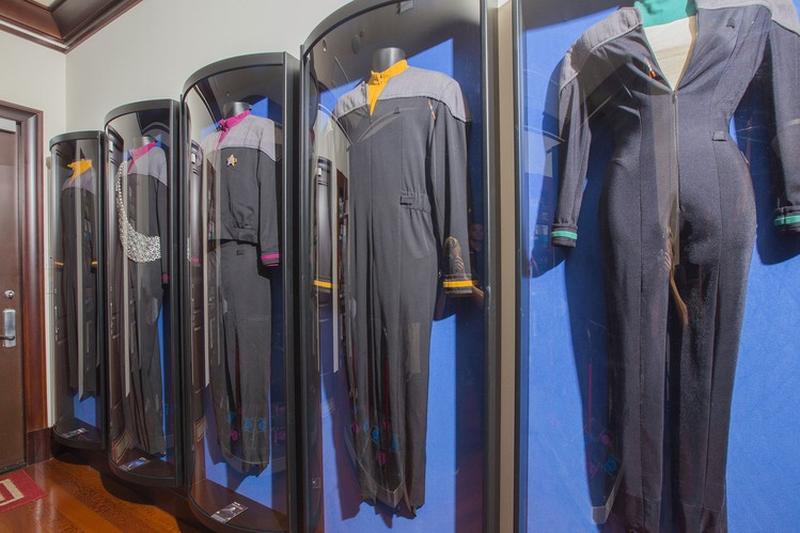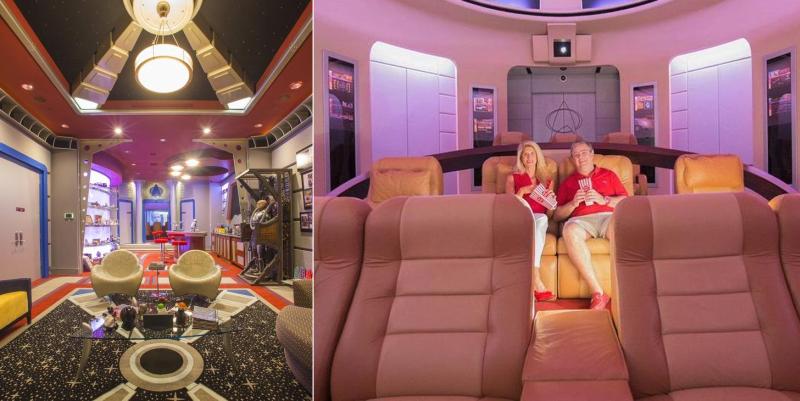 Credit: WallStreetJournal