Vortex dining table is new creation by the famous British industrial designer and furniture maker Marc Fish. This limited edition furniture piece is made from over 2000 hand-cut oak and sycamore veneers, carbon fiber, and about 300 pounds of poured resin. With hand-carved resin top resting on a twisting black stained oak base, it creates an unusual look just like a whirlpool in a lake.
It is a roundish dining table featuring clean lines and a minimalist finish. The resin top gives impression of patterns that ocean creates on a sandy beach when tide goes out while its underside make it appear like sand dunes. Round tables are never going out of style and this designer table is proof enough of that.
The Vortex dining table attracts lots of attention with its curvilinear form and stylish flare. It boasts a unique look that makes it a conversation starter at any space.
This wood and resin dining table was recently showcased at Design Miami 2018.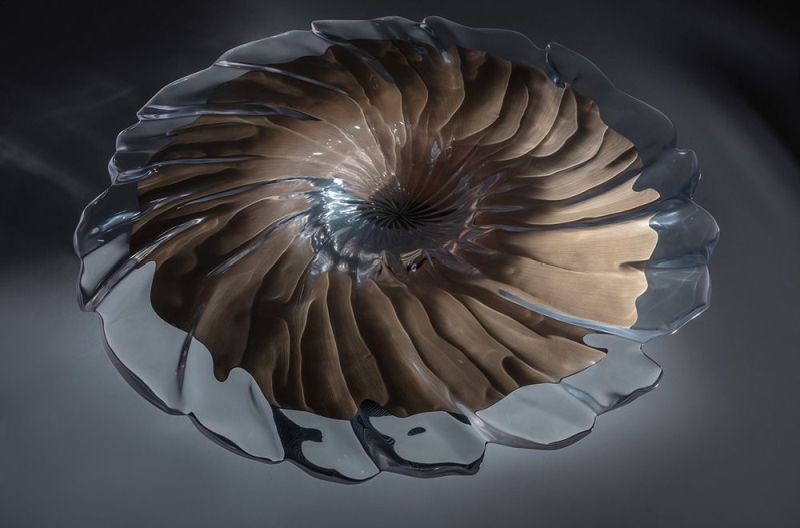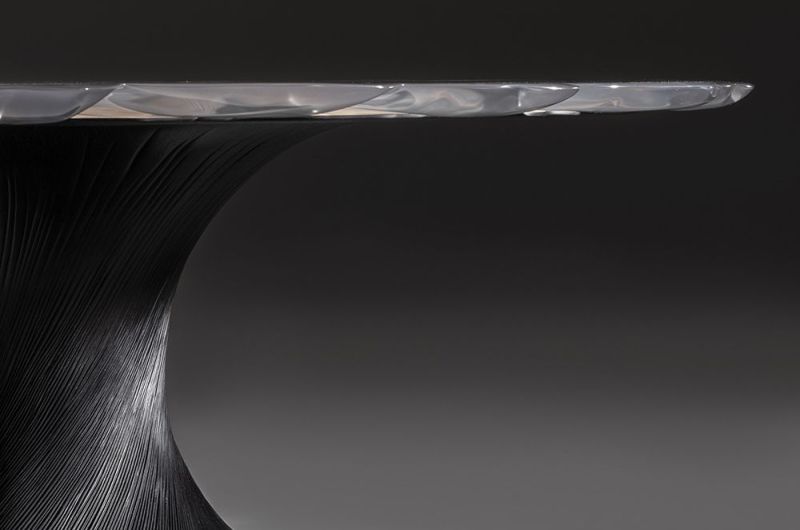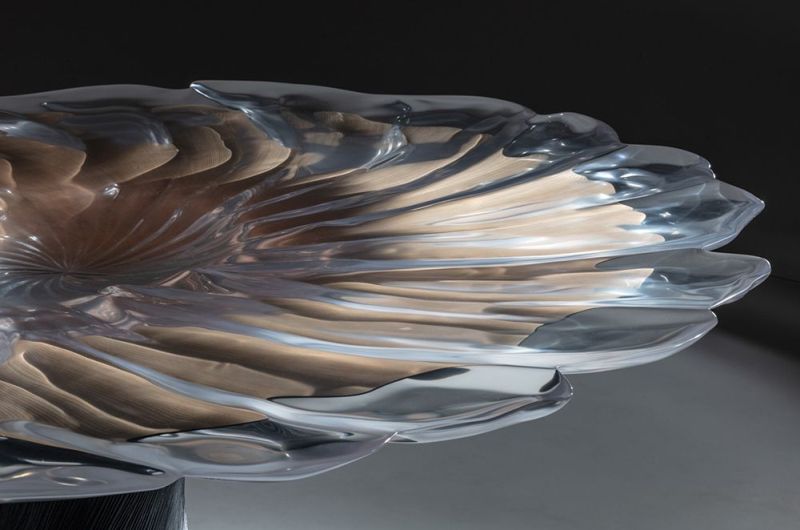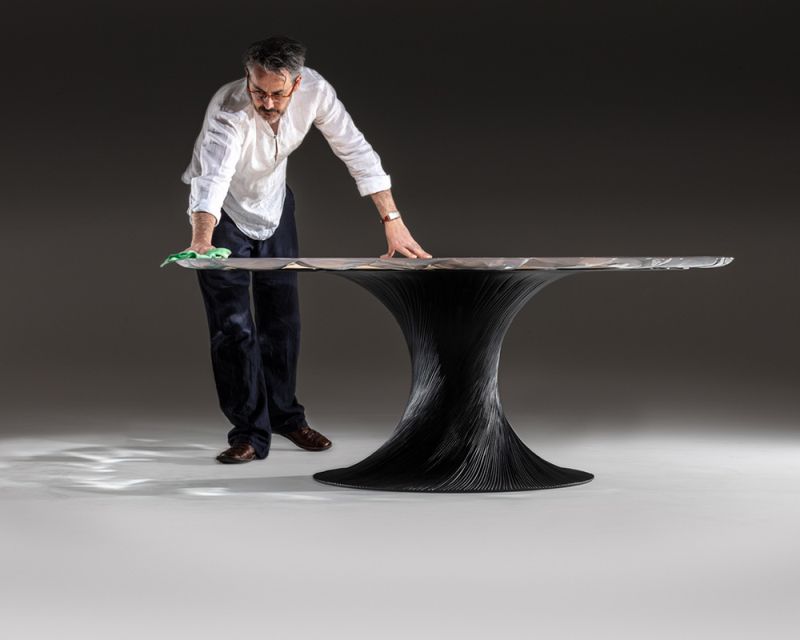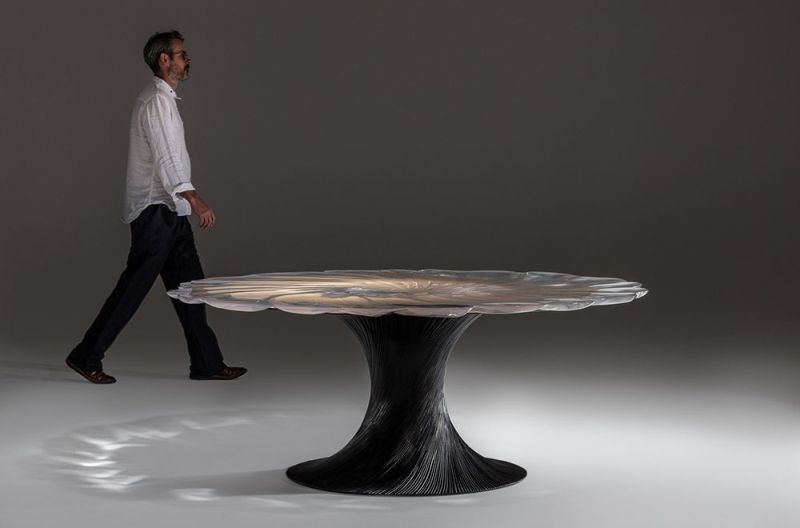 Source: Marc Fish