Do you remember Chain Chomp from Super Mario Bros. 3? These may be frightening to you, but your cats might love the bizarre Chain Chomp-inspired cat bed. The folks at CatastrophiCreations, who specialize in unique cat furniture, have created this unique cat bed that seems to be coming straight out of Super Smash Bros. video game.
This is made from extremely large foam ball that is turned into a huge mouth with giant gaping maw. The huge ball head is attached via heavy chain to a wooden box that can be used to store catnip, cat toys and other cat-related accessories. Scary face of the chomp is further coated in epoxy that is 100-percent non-toxic for animals.
Its huge mouth appears as if the Chaim Chomp will swallow the poor cat, however the cat finds safest place to sleep inside its mouth. To use it, the cat simply needs to climb over the terrifying teeth and jump into a soft and cushiony space inside for comfy snooze. It is not just a simple cat bed and storage box for your cat's stuff, but also doubles as unique home decor object.
Want to buy the Chain Chomp bed for your adorable cat? Too bad, because the coolest cat bed on earth has already been sold for $1,100. Now the only option for you is to create something similar like this to make your feline friend happy.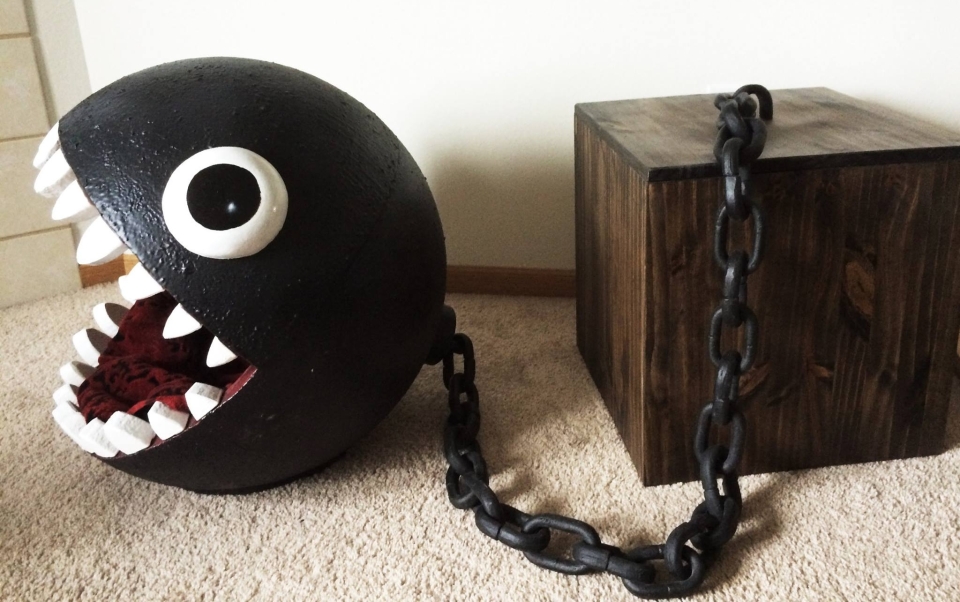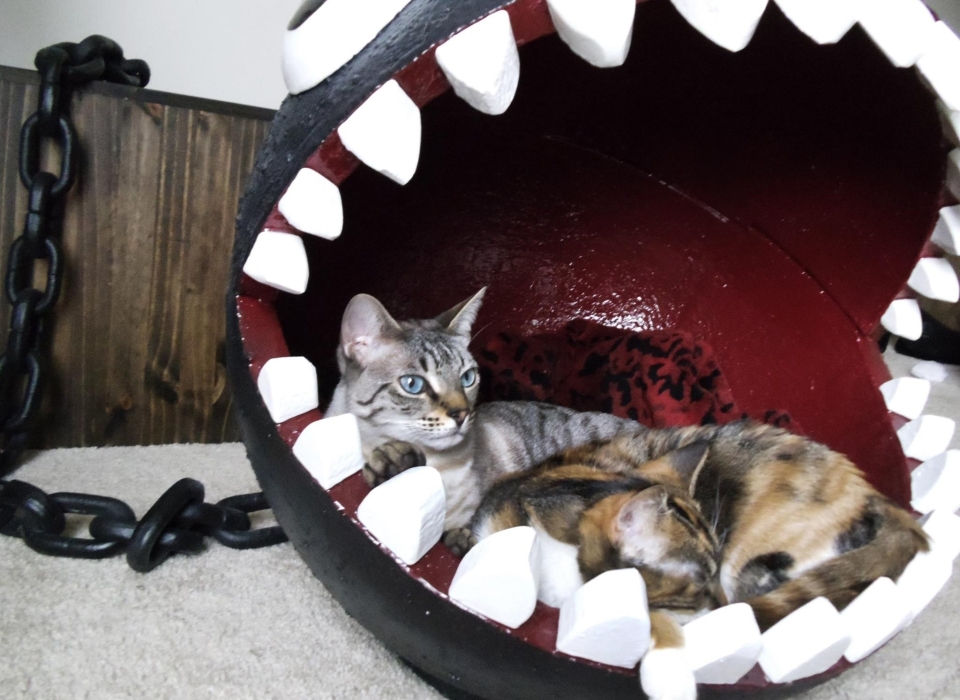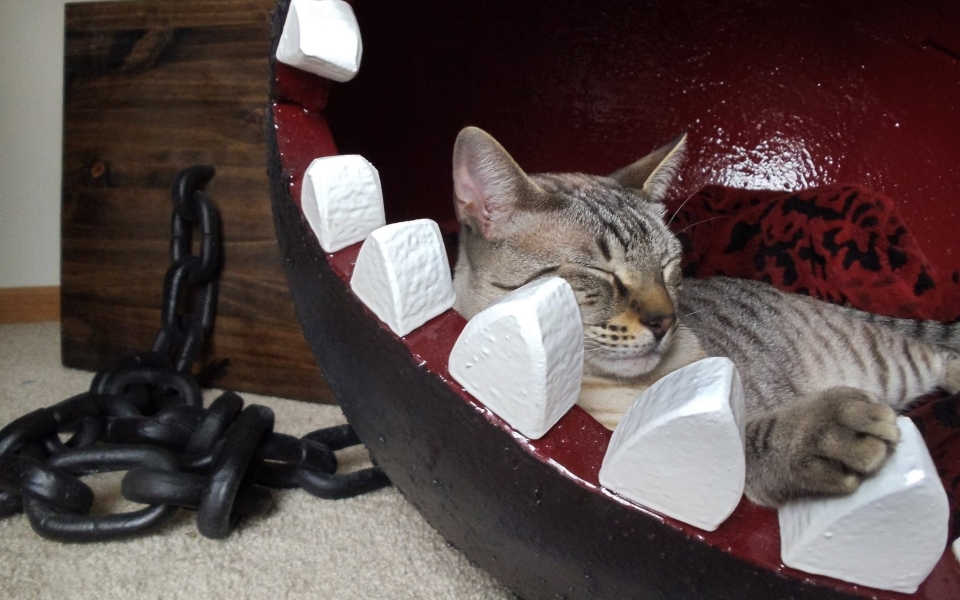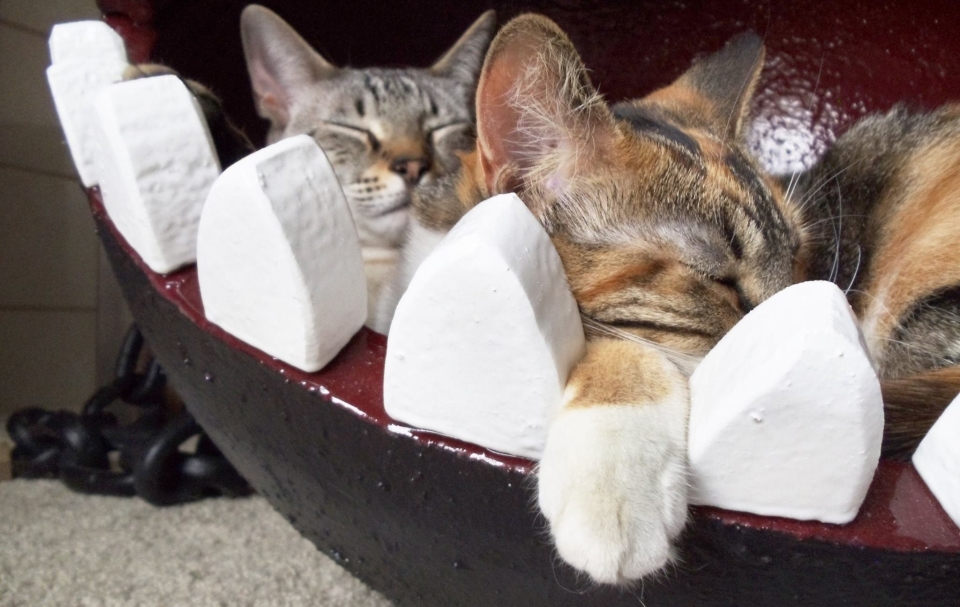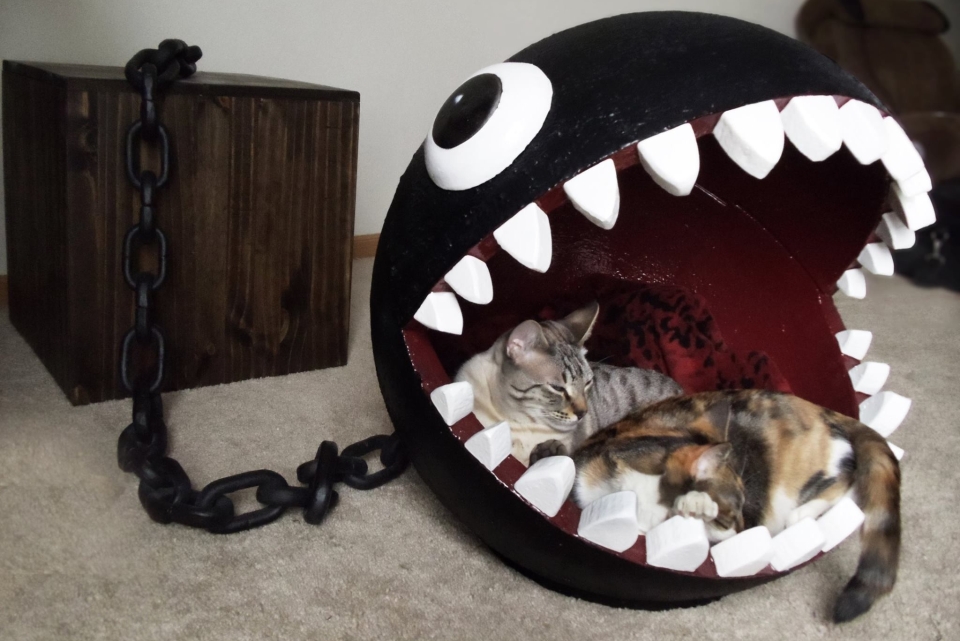 Credit: Neatorama