You may have heard frightful stories of a worker who lost his finger at a construction site. But Chilean inventor Jorge Sgombic has come up with the best solution in form of these indestructible Mark VIII safety gloves, which claims to put an end to such tragic incidents.
Made from nitrile, cotton and shatter-proof thermoplastic material, these inventive safety gloves are able to withstand the worst tools workers face on the job, from hammers and bladed tools to axes. The first layer of the gloves is penetrable, but the protective cover seems virtually indestructible.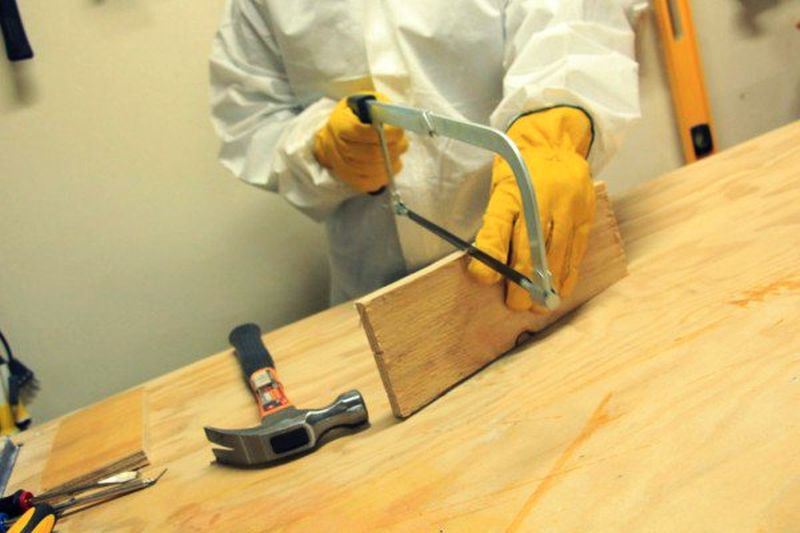 How do these safety gloves work?
The shatter-proof material used of making the Mark VIII safety gloves covers the fingertips and the top of the entire glove. The material is flexible enough to keep mobility in the hands as well as maintain sensitivity, but the finger pads are strong enough to withstand even the harshest tools used at various construction sites.
In June of 2016 in Pittsburgh, Pennsylvania, these safety gloves won a gold medal at the Invention & New Product Exposition in the "Safety and Security-Personal" category. The gloves are available in four different varieties ranging from nitrile gloves with a short cuff kidskin to leather gloves with long cuff for handling difficult construction works like welding.
Check out the video below to see how it works.
Via: OddityCentral