Want a piece of land on Mars? Well, that may not be possible, but National Geographic's new TV series called 'Mars' is surely aiming to show what life could be like on the red planet as early as 2037. To promote their upcoming docu-drama, Nat Geo has developed the world's first Mars Show Home with help from some of the astronomers of the Royal Observatory Greenwich, as well as Stephen Petranek, who authored 'How We'll Live on Mars.'
Martian Show Home
The structure of the show home is igloo-shaped that appears to be made out of the soil from the planet Mars and some recycled spacecraft pieces. The model took Cardiff's Wild Creations several months to build and it's now a part of a futuristic exhibition at London's Royal Observatory Greenwich.
This Martian home has been set up to imagine a new civilization on the Mars surface in Valles Marineris – a 4,000km long, 100km wide system of canyons running on the planet's equator. The Martian show home will be open to visitors from 10am to 5pm between Thursday 10 November to Wednesday 16 November.
It will let rocket fans to explore insides of the future home's inner quarters, underground areas, as well as the tunnels that link it to other habitats. Moreover, people will get to know about what food supplies and specialist equipment are need to survive Mars' unforgiving and freezing atmospheric conditions.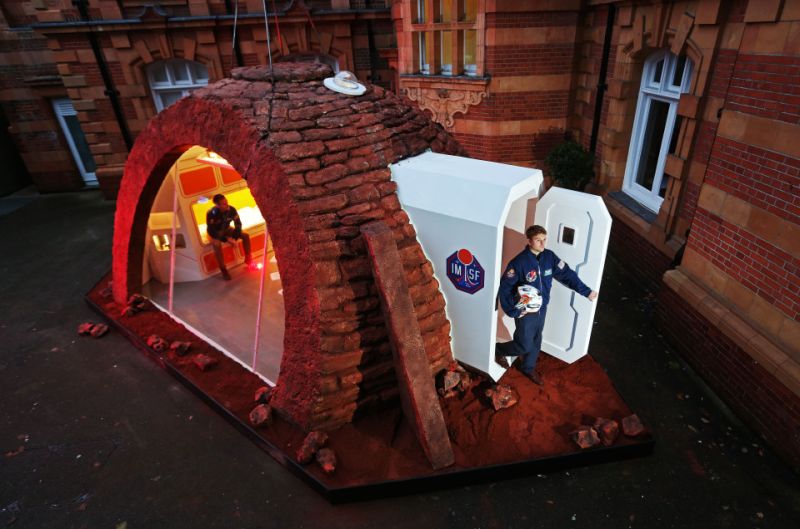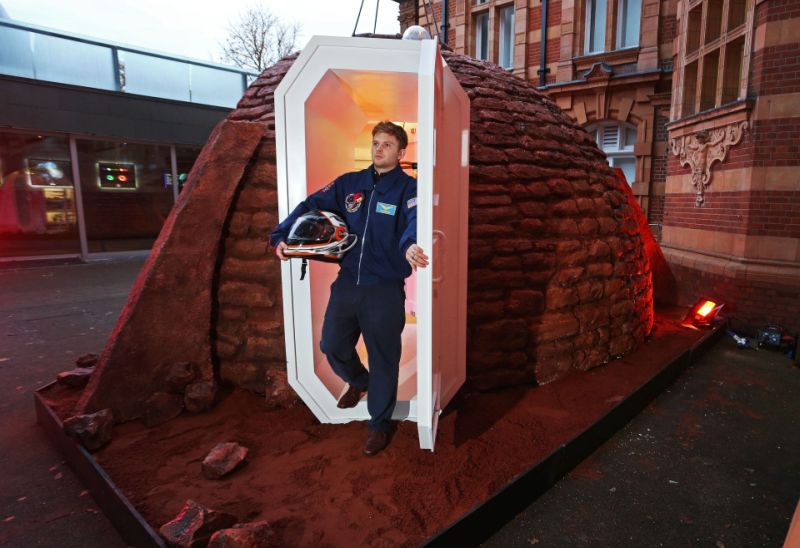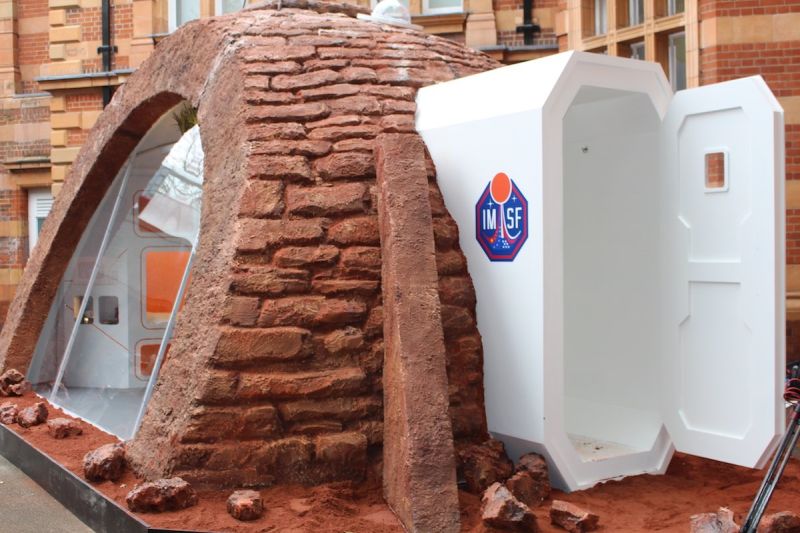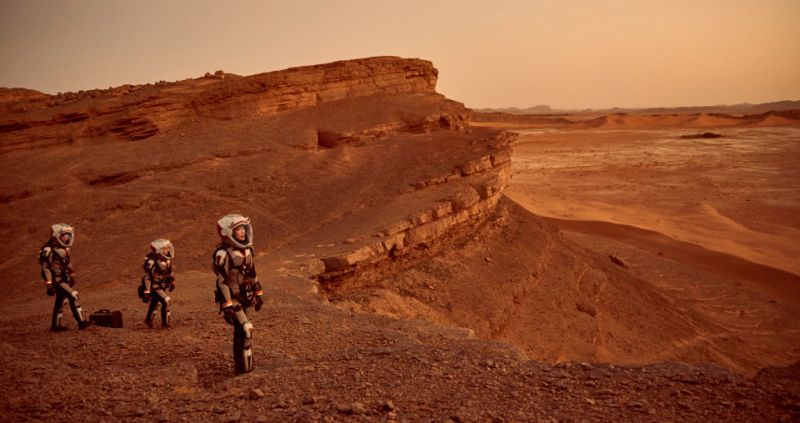 Via: TheSun