The Mars Space X Air is touted as Australia's first self-inflating camper that erupts and stabilizes itself automatically. Intended for off-roading enthusiasts, it's designed to sustain harshest terrains and provide a comfortable shelter with a simple push of a button. There is minimal human interference required since the Mars Space X Air does it all on its own.
This travel trailer is designed and manufactured by Mars Campers, a company based in Victoria, Australia. It measures 5.9 m (19 ft) long and comes with an independent suspension and six 15-inch tires. The trailer weighs 1,950kg and has a payload capacity of 650 kg (1,433 lbs). It inflates on its own and has four stabilizer legs and lids that open up automatically.
When inflated, the camper creates a spacious lounge in the center and double beds on each end to sleep up to four adults and two children. In addition, the lounge area can be transformed into an additional bed. There is also a fully functional outdoor kitchen with a huge pantry and fridge inside; plus a retractable outdoor kitchen and plenty of under-floor storage take the game a level higher.
The Space X Air camper has a pop-up tent made of 16oz waterproofed close weave canvas with double stitching and reinforced stress points, which ensures strength and durability. The interior space not only takes care of comfort but also the entertainment with waterproof stereo speakers, a 24-inches LED TV, and a touchscreen-equipped DVD player. Built-in lights, 12V plugs, and USB ports ensures the residents have their devices juiced up at all times.
Power needs are met by dual 100Ah batteries with a 1,000W inverter and 30-A charger while the user can also opt for solar panels. Lastly, it also carries dual 100L water tanks and a portable toilet to meet daily needs on the road.
Also Read: Kimberley Kampers Karavan Classic Trailer is Customizable for Off-Road Adventures
Compact and lightweight, the Space X Air self-inflating trailer is packed in terms of modern features and automation. You just need to press a button to pop up the tent and start living in it in a jiffy. The camper starts at AU$39,990 (approx. $29,800).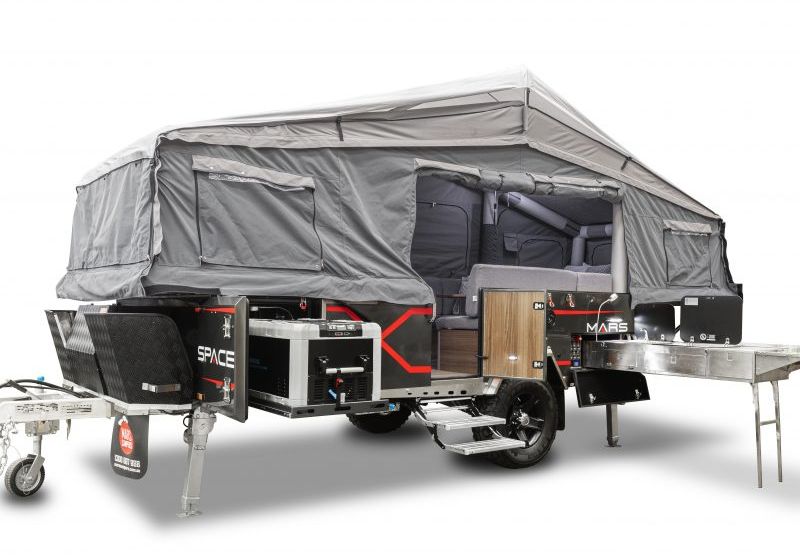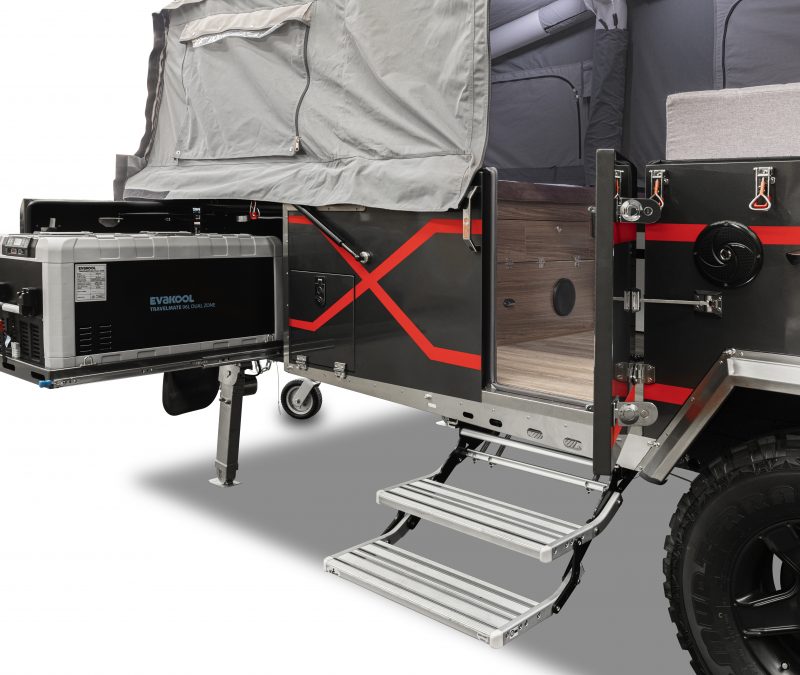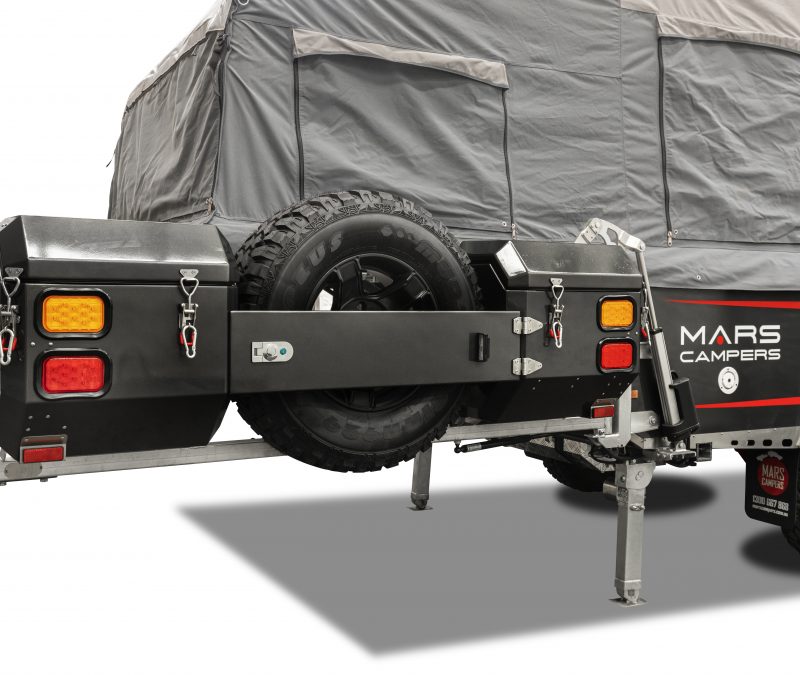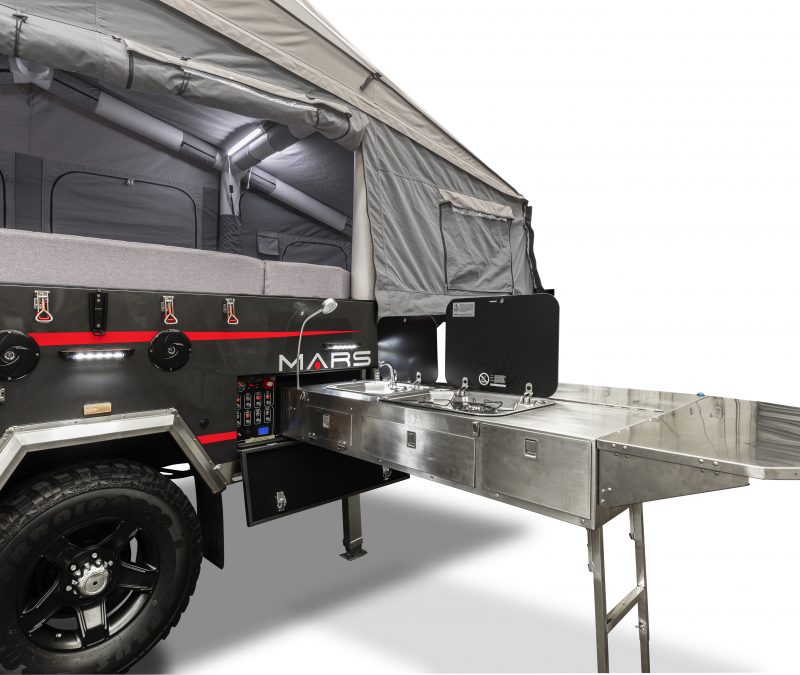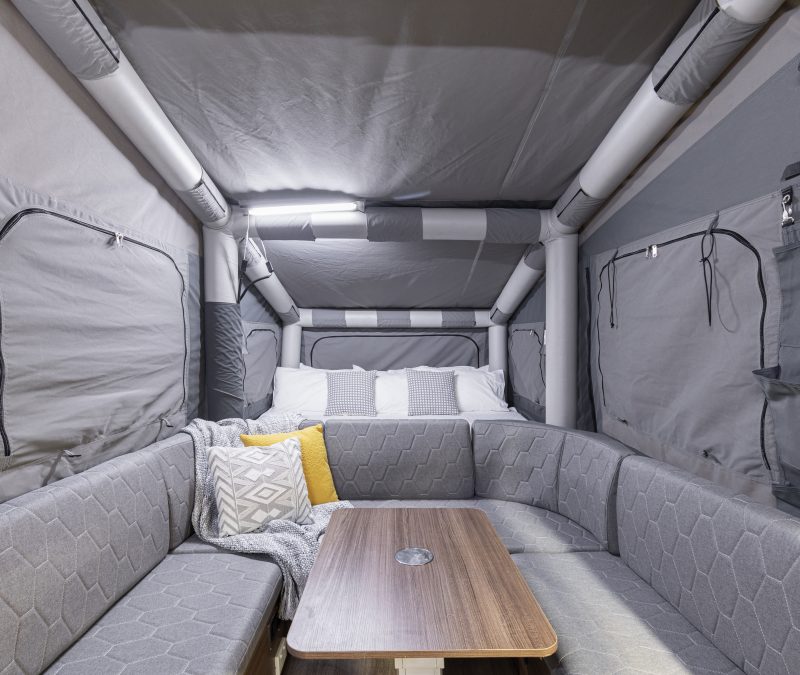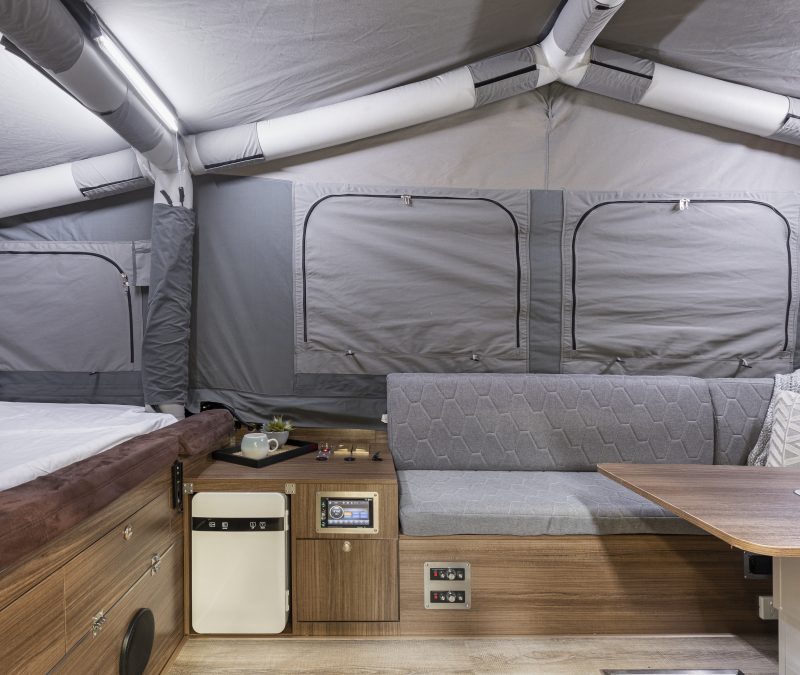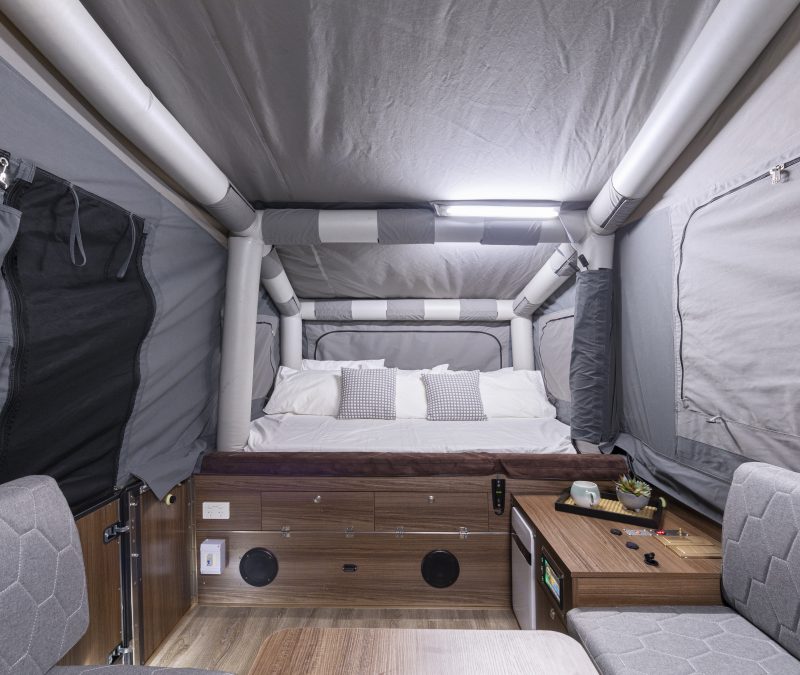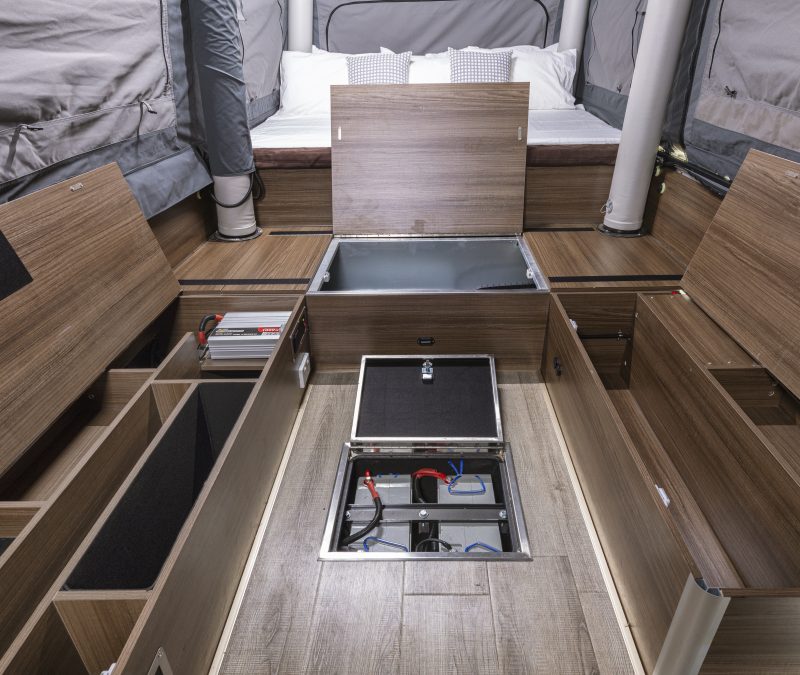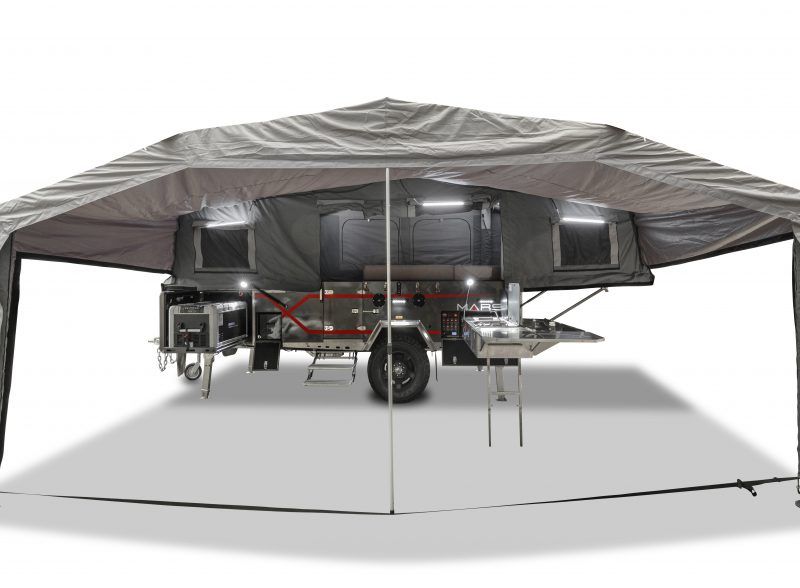 Via: NewAtlas