Drinking vessels have the potential to elevate drinking experience, and that's why modern drinking glassware is essential at trendy bars and at home bars as well. We have also featured different variety of glassware to stock up your home, but if you're looking for some unique glassware to surprise your guests, then the Lark glass designed by Czech designer Martin Jakobsen might be perfect to make your favorite drinks just a little more fun. This unique cocktail glass in shape of a bird is the result of glass blowing techniques.
Its sophisticated shape is inspired by one of his earlier Kkis ice cream canapé. This bird-shaped stem has a tri-leg base to stand flush on a flat surface. Drinking is also fun with this unique wine glass as one has to sip his/her drink through a glass straw. No doubt, The Lark is a great wine glass to put in your collection, but you can also scroll upon following designs to choose the perfect stemware for your home.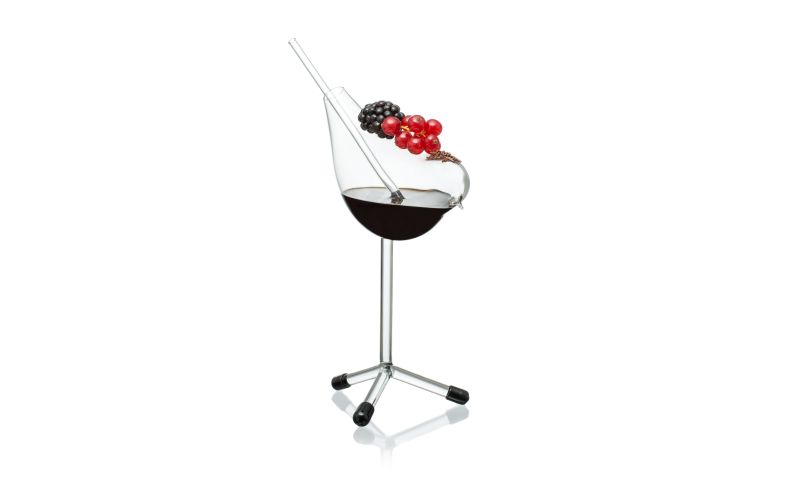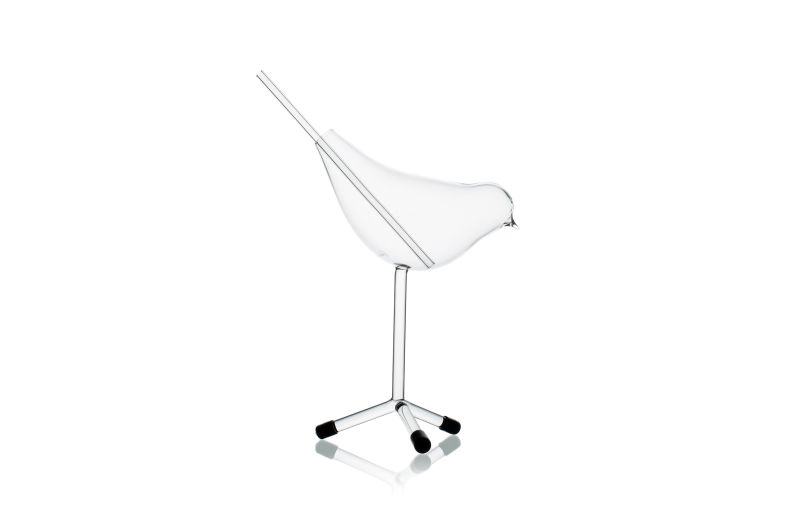 Also Read: 15 beautiful ways to reuse leftover wine bottles
Kacper Hamilton's deadly wine glass
Handmade in England, this wine glass is one of the 7 Deadly Glasses based on seven deadly sins. Each glass encapsulates a sin, revealed when you drink. According to its designer, it is best for serving red wine.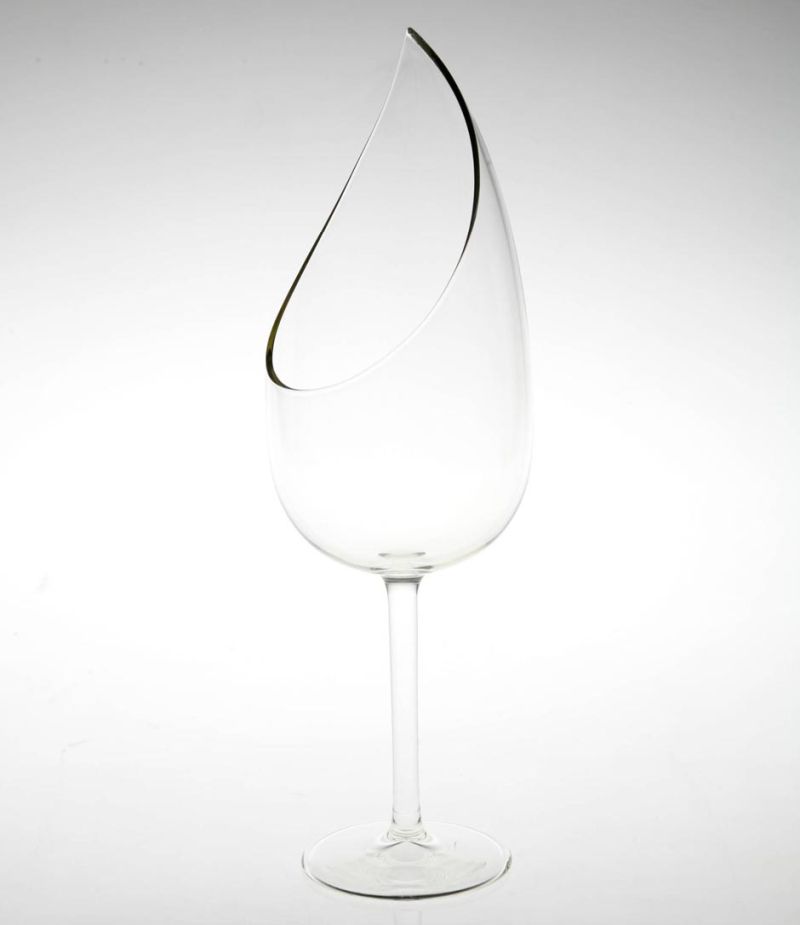 Asobu Vino Tini martini and wine glass
The Asobu Vino Tini glass features a two-in-one design that allows you to serve a glass of wine (15-ounces) or pour a martini (8-ounces) at a time. You can use it from both sides- one side for wine and the other one for martini. It is a 100-percent BPA free wine glass that can be washed in dishwashers. The sleek, angular design of this glass makes it ideal for parties, both as a drinking vessel and conversation starter.
Buy: US$15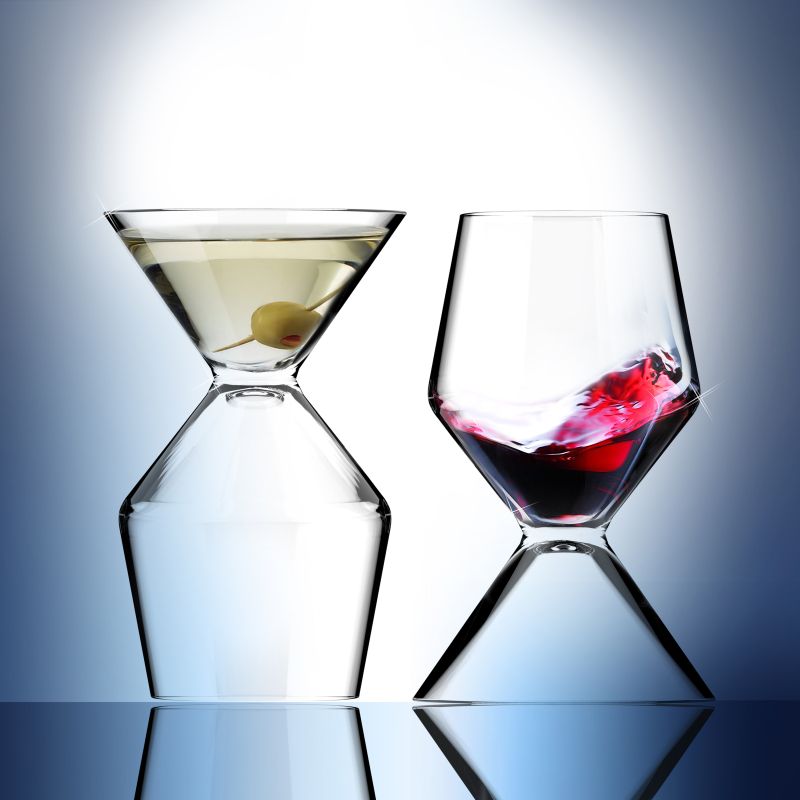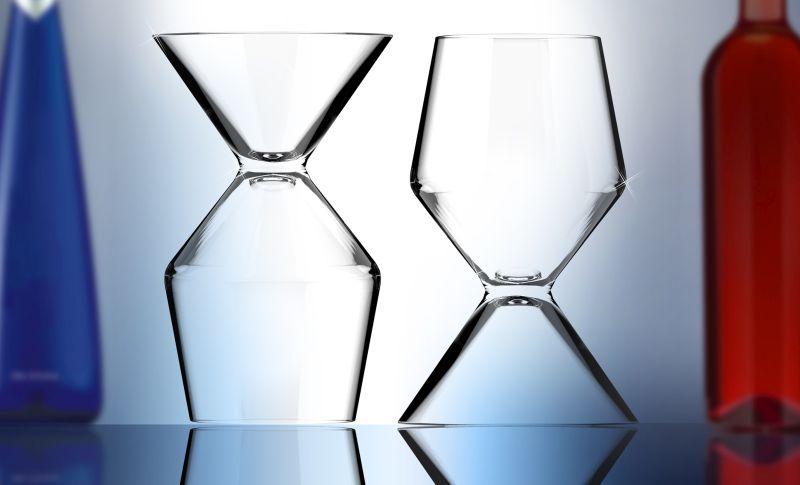 Dillon Burroughs Fountain Aerating wine glass
Designed by Dillon Burroughs and made in China, this one-of-a-kind wine glass automatically maximizes the bouquet of your favorite wine. You just need to pour your favorite wine into the central cell of this stemless tumbler and watch it cascade into the glass gradually enhancing the wine tasting experience.
Buy: US$56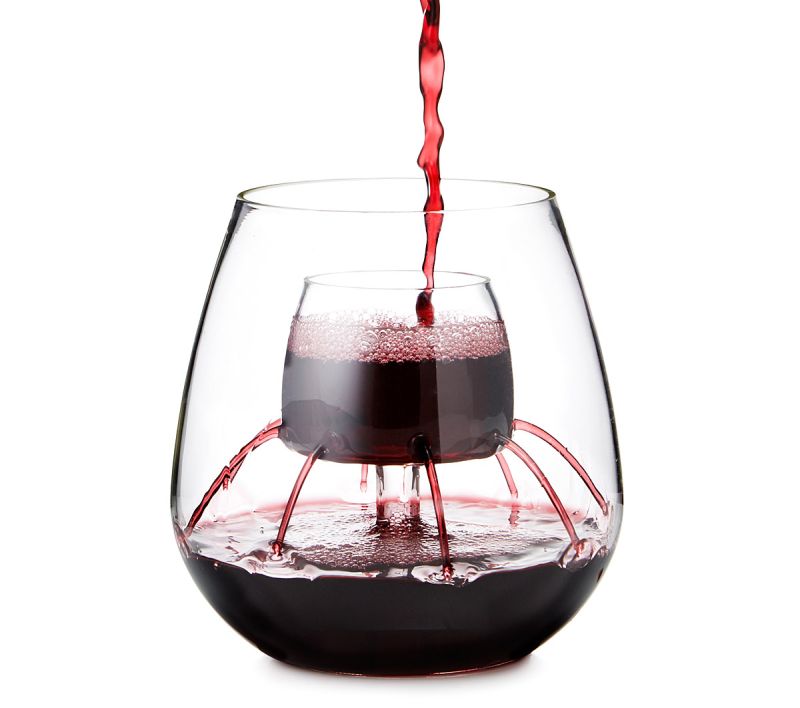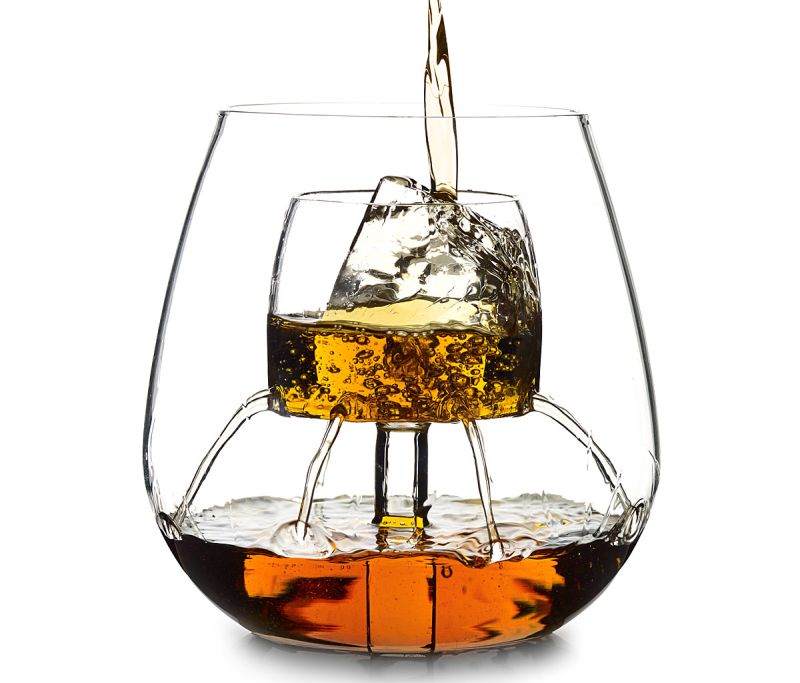 Asymmetrical recycled wine glass
Handcrafted from 100-percent recycled glass, this stem also features a beautiful curvy design, making it different from others. Each glass has the capacity to hold 150ml beverage of your choice. This wine glass is hand blown by expert glass workers in Swaziland to form its interesting shape.
Buy: US$37