Just because you grow up doesn't mean that you cannot carry your childhood memories with you. The same has been proven by the swanky Marvel-themed man cave that boasts some of the client's favorite superhero accessories. This manspace is called Hong's House and designed by Taiwanese architects at House Design Studio.
Located in Kaohsiung city in Taiwan, the ultimate bachelor pad belongs to a single 30-year-old engineer and designed to please his inner man-child. The 92-square meters home comes with concrete surfaces, exposed brick walls and incredible industrial elements to form elegant, masculine as well as contemporary style decor.
The living area has a traditional-style brown couch along with a unique trunk coffee table and furry rug, making the area stylish and cozy at the same time. Behind the living area, folding dividers hide a home office that features an innovative shelving unit made from steel bars.
The earth-toned shelves are decorated with the client's favorite superhero accessories such as Captain America's shield, the Hulk's fist on the wall, Ironman mask and hand, etc. All these vibrant accessories add splashing colors into the subtle interior, living up to the marvel-theme of the house. Similar hints of bright colors are also added in the bedroom as well, where the neutral tones get a jolt of flavor via the Rubik's Cube bedside table.
Another highlight of this house is the dining area with a steel mini bar and stools. Furthermore, an old-school blackboard helps the complete unique character of the space. This is indeed one of the clever and coolest bachelor pads along with a striking geeky touch.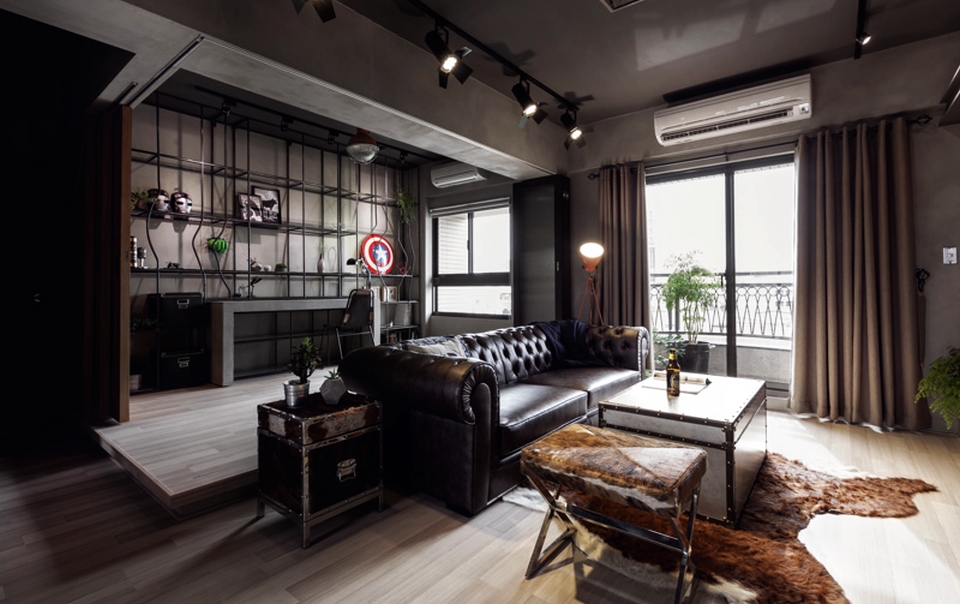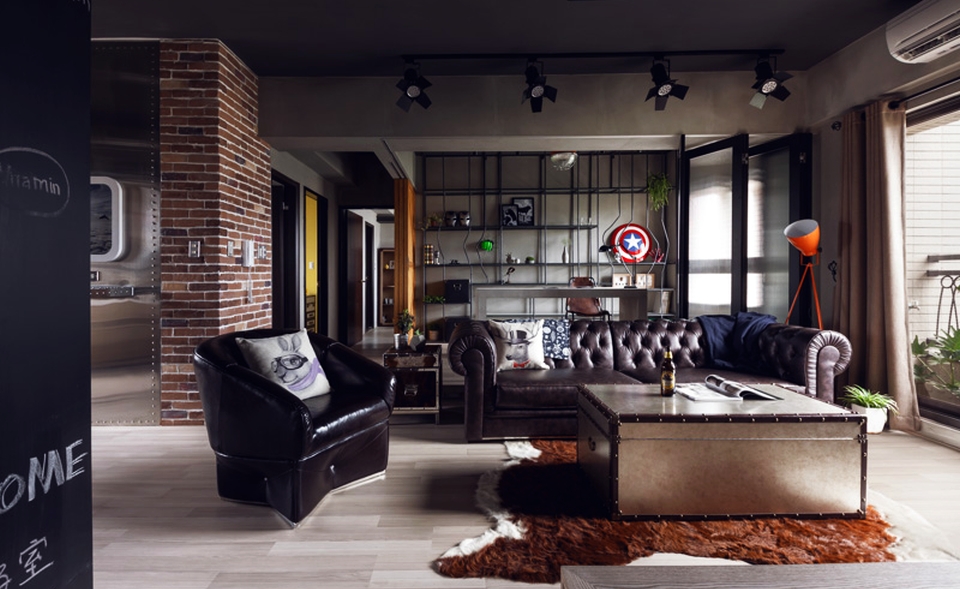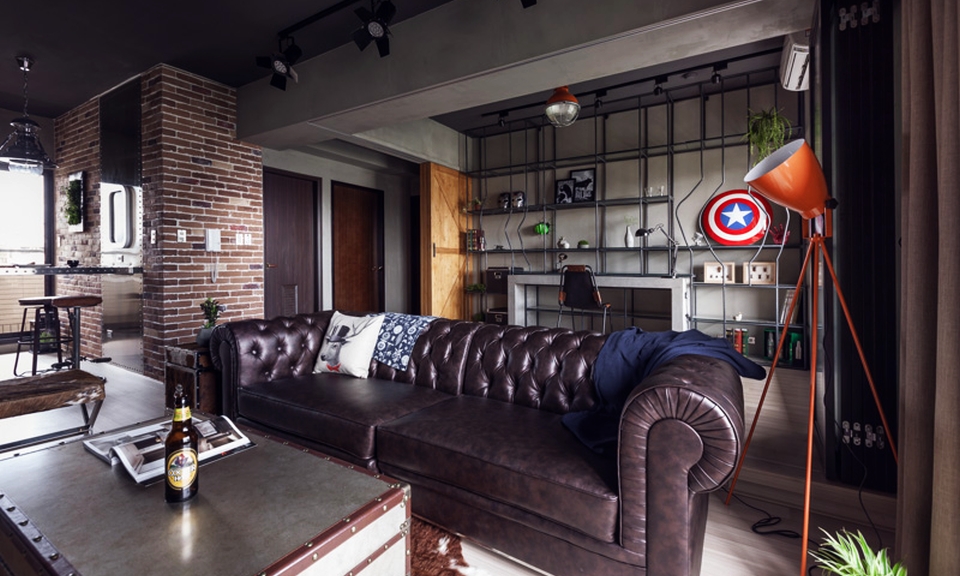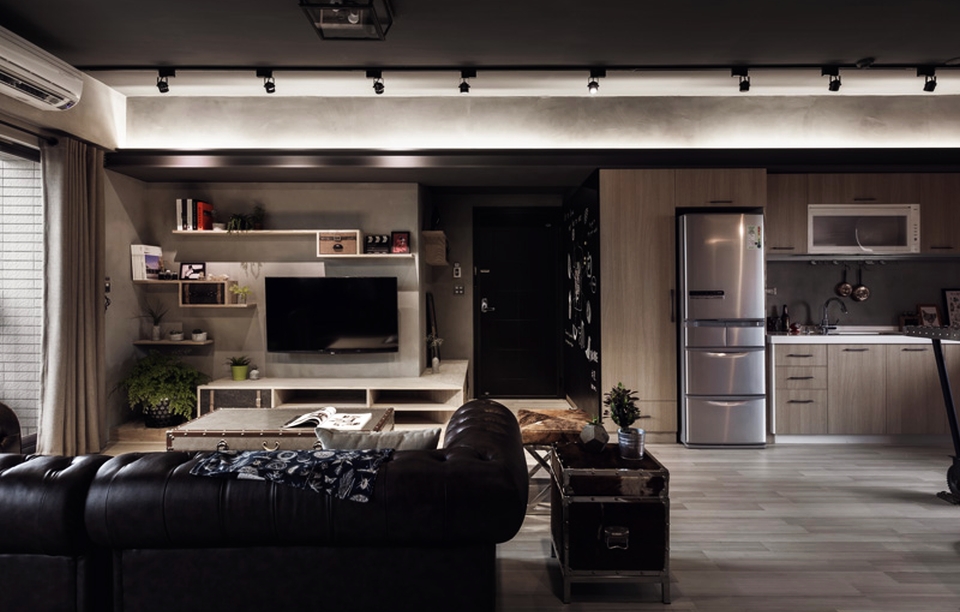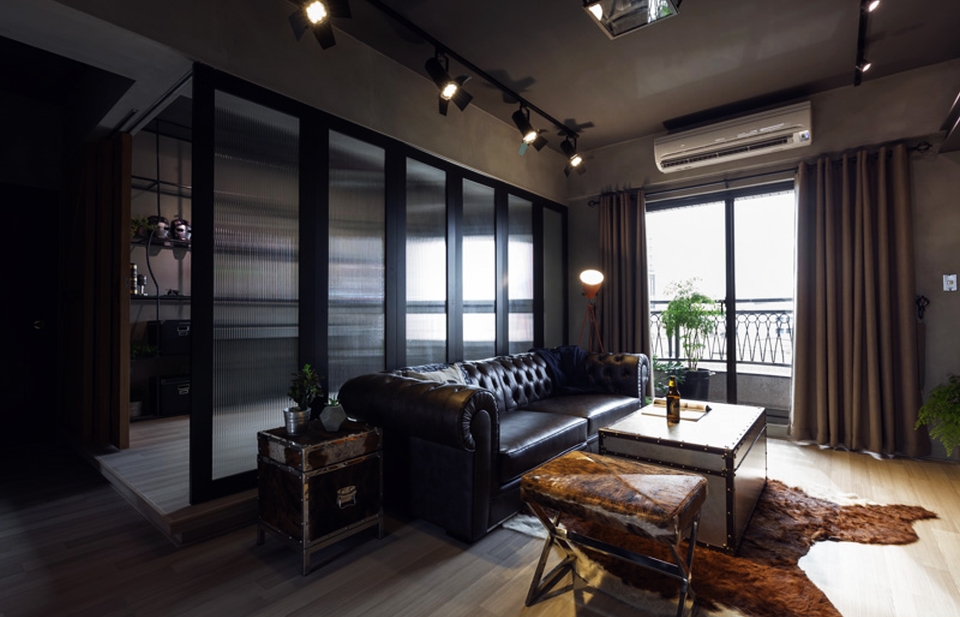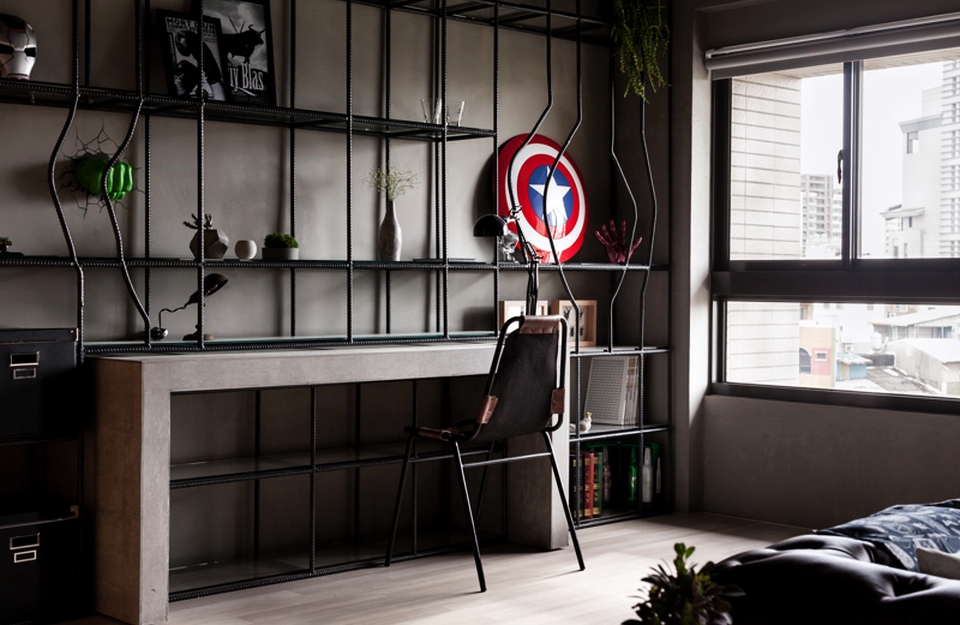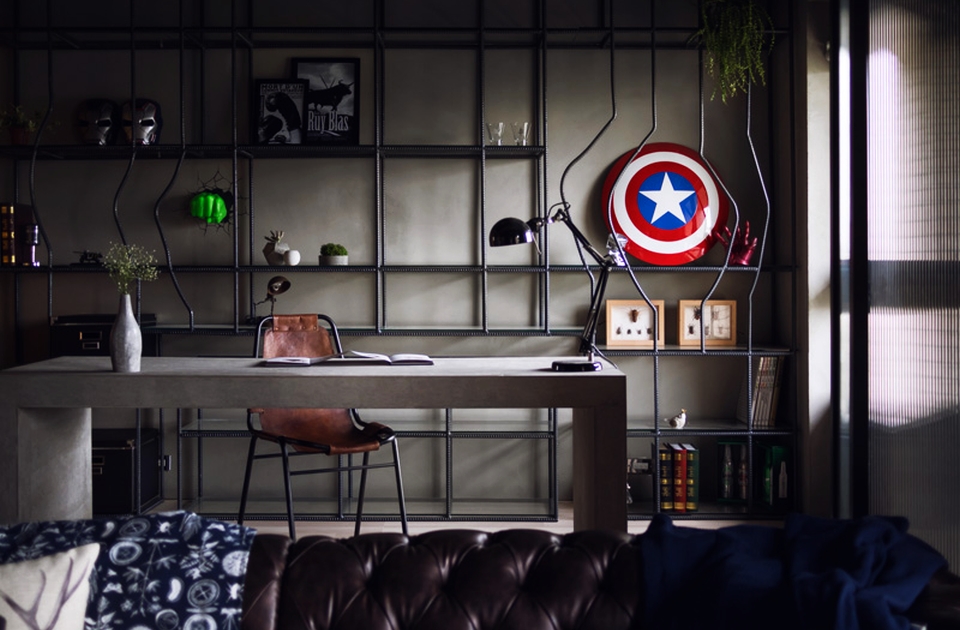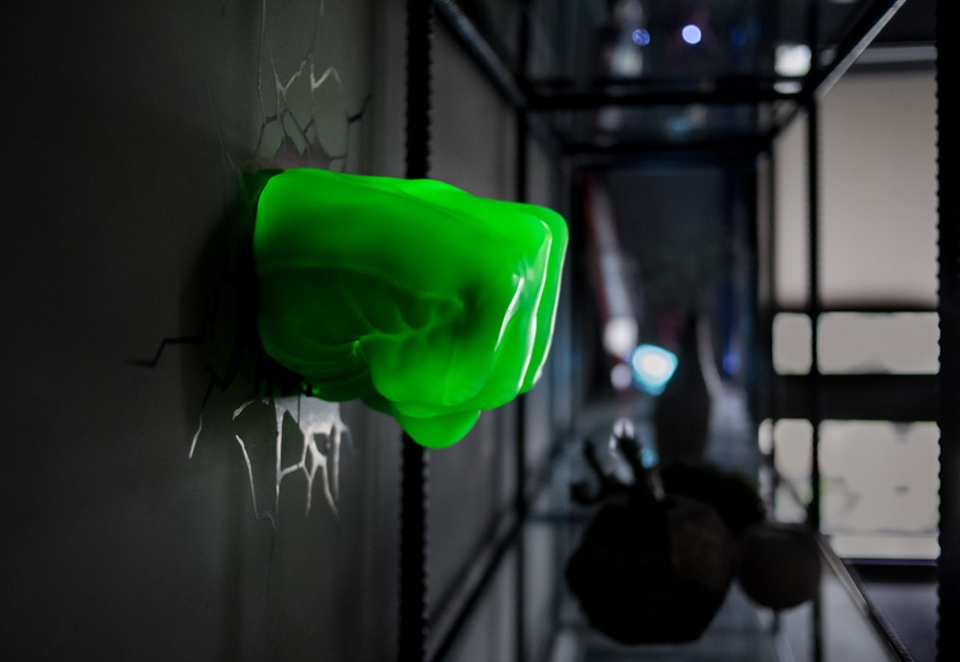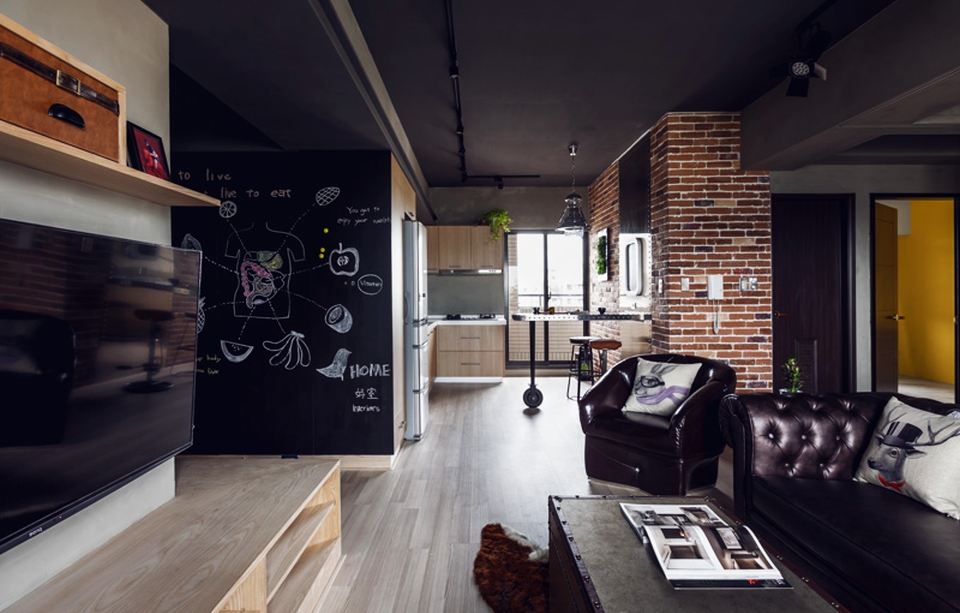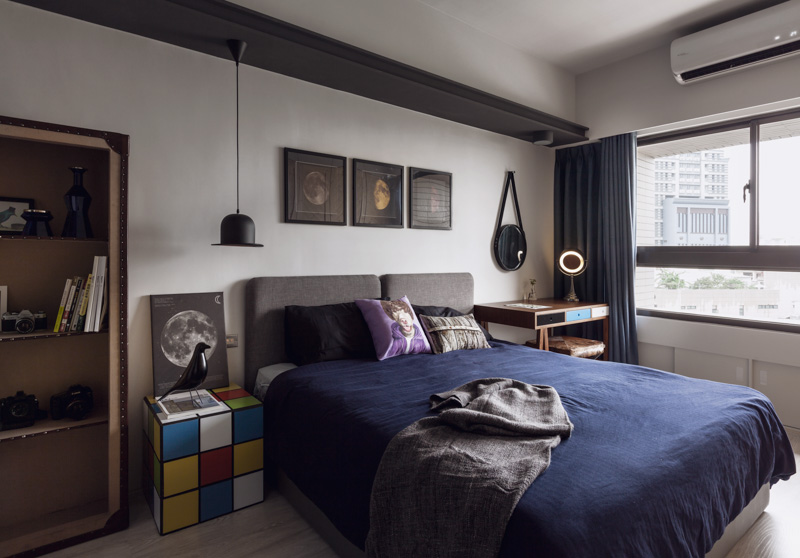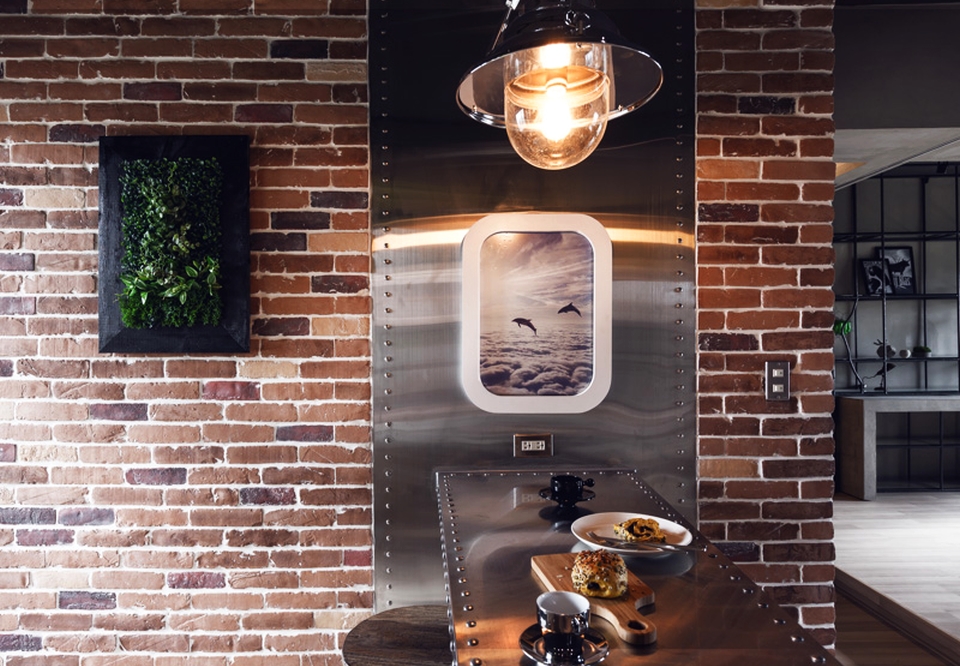 Via: Homedit