Hi-end engine coffee tables have become favorites of all car enthusiasts due to their stylish automotive-like appearance. Living up to the expectations, designers Bruno Kuzmin & Gregor Andrejašič have created another spectacular engine coffee table that gearheads will surely want in their homes.
Base of this exclusive furniture piece is made from Maserati's handmade 4.9-liter gasoline V8 engine. This vintage engine from early 80s features eight Weber carburetors, adding realistic automotive touch to the furniture unit. Glass tabletop sits atop its base, revealing its exquisite mechanical craftsmanship.
Besides authentic automotive engine, optional lighting effects can also be added to its base. These lights will make the furniture glow like a shining star, making it an attractive centerpiece of any contemporary living room. It is not just a piece of home decor, but also a practical furniture for any gearhead's man cave. In the featured video you can find out more about this masculine furniture.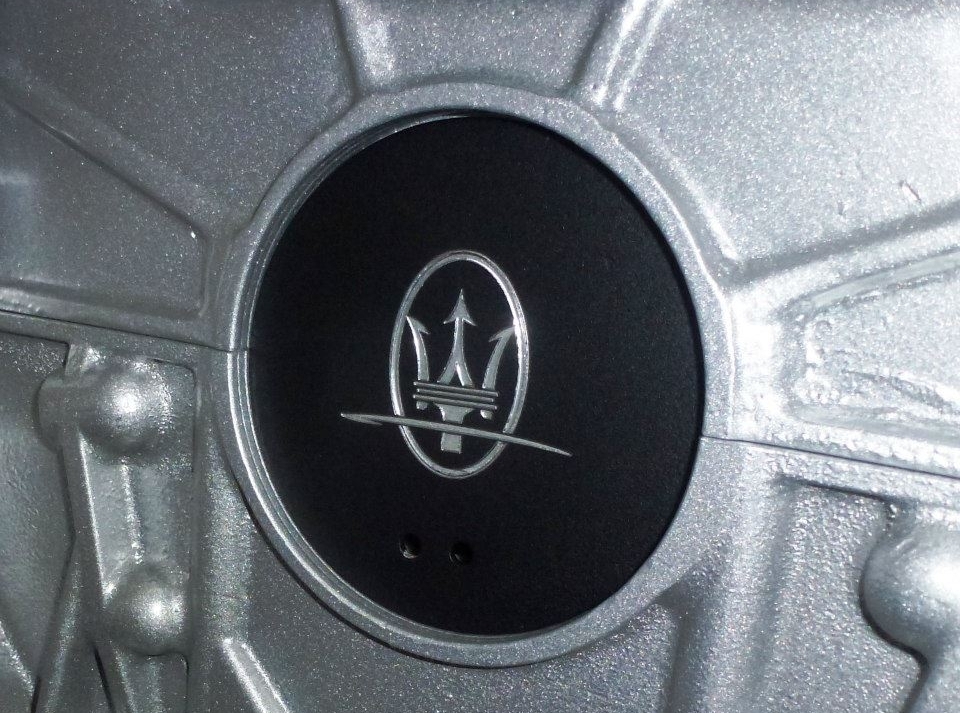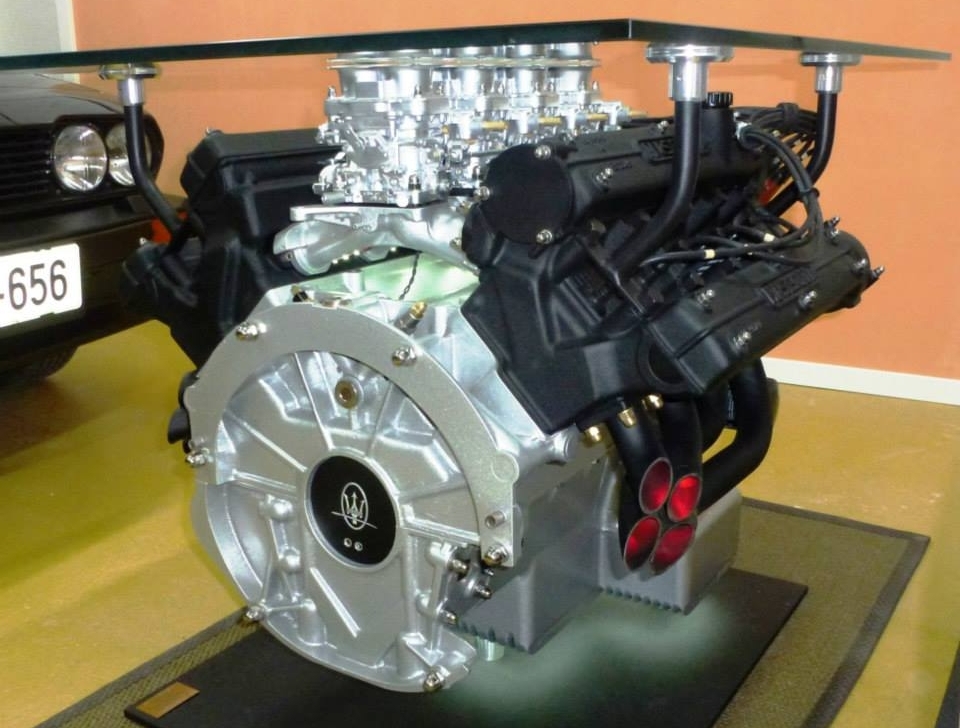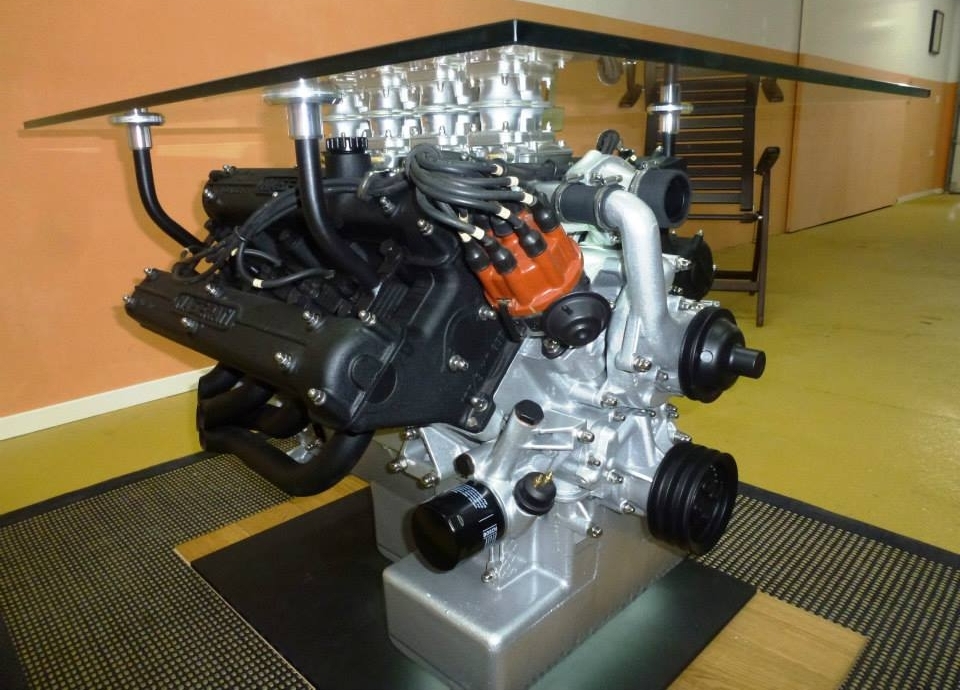 Source: HighendEngineTables