Massillon resident Chad Heck is getting a lot of attention these days for his life-size replica of a haunted pirate ship that has been created for the upcoming Halloween. This is the second year in succession when heck has transformed his property into a haunted display to be appreciated by local folks. While the rest of the world is busy creating such frightening displays for fun, on the other hand, Heck's project is for a charitable cause that's aiming to feed the hungry.
Heck was not too happy with the fact that there were plenty of haunted houses for Halloween, but none for the hungry. This inspired him to create his own two-story pirate ship that now sits in front of his home on Tremont Avenue in Massillon, Ohio. This playful Halloween display allows visitors and kids to have a great time while playing all day long, as well as offer enough food for the starving stomachs.
Heck's 40-feet long pirate ship exhibit is known as Captain Blade's Haunted Cove. It is fully decked up with mobile skeletons, seaweed ceiling, prisoner cell, replica cannons, octopus tentacles and several illuminating mummies popping up from the ground.
Moreover, glowing skeletons and goblins dangling from nearby tree branches also add a horrifying effect to the entire expo. This whimsical pirate ship Halloween display is truly a wonderful homage to the well-known Pirates of Caribbean movie series. Nevertheless, we're truly touched by the fact that it's designed for a noble cause rather than just scaring people off.
If you live nearby or planning to visit Massillon in coming few days, then you must go and visit Heck's house that's open for all during weekends (Friday & Saturday – 7 to 11 p.m.; Sunday – 7 to 9 p.m).
The address is 1637 Tremont Ave. SW, Massillon, Ohio. $1 is charged for people from any age group, however, a canned food donation is recommended.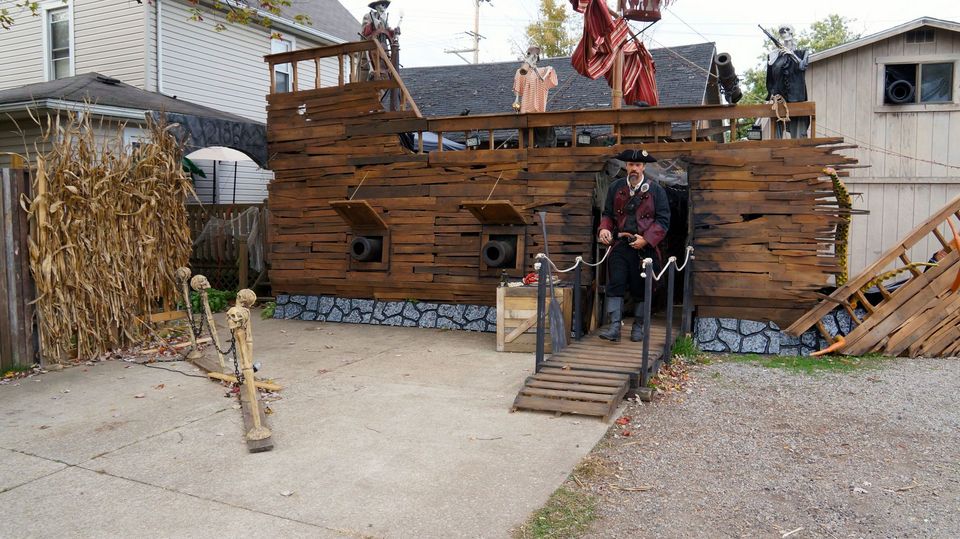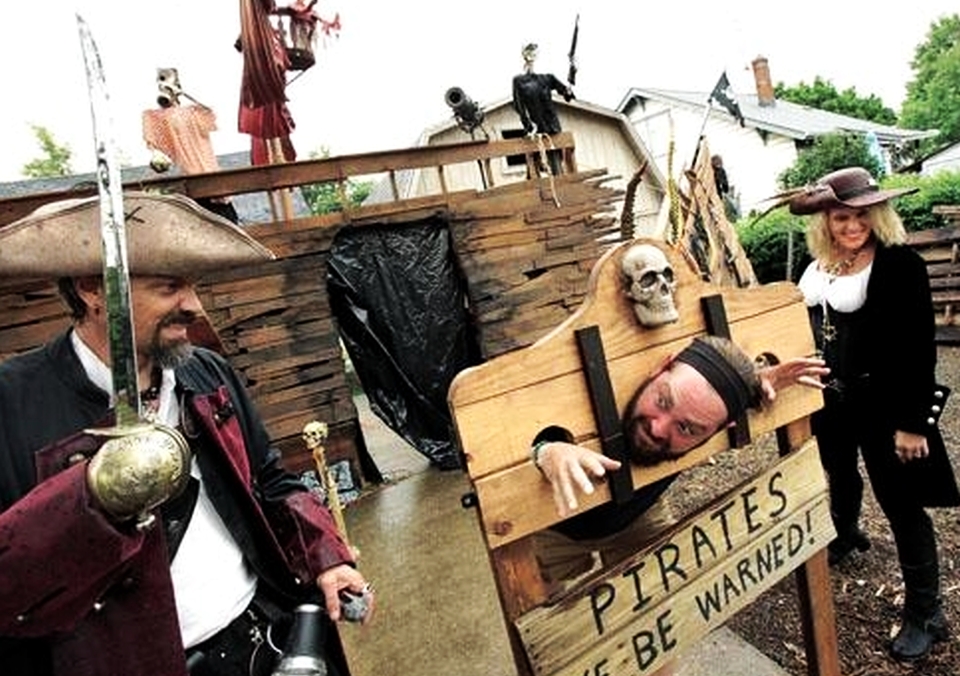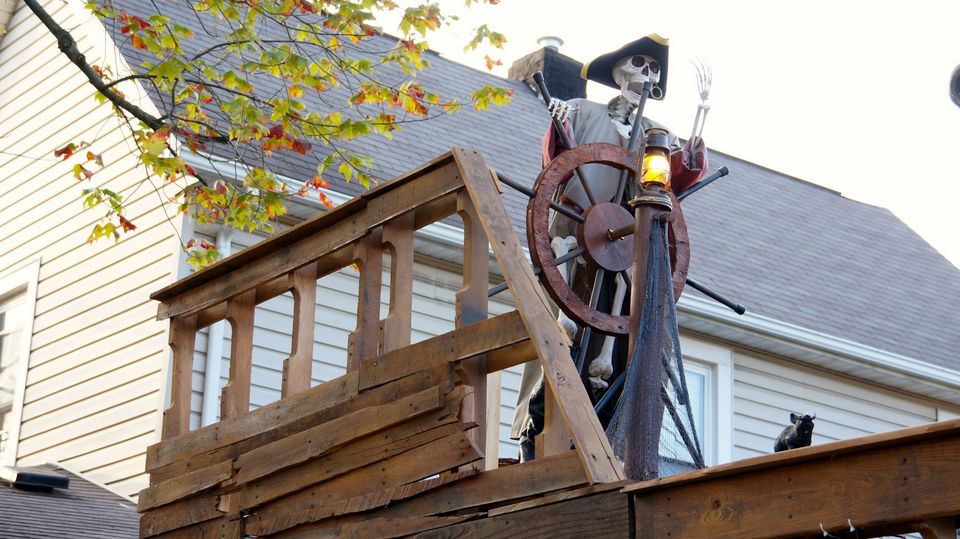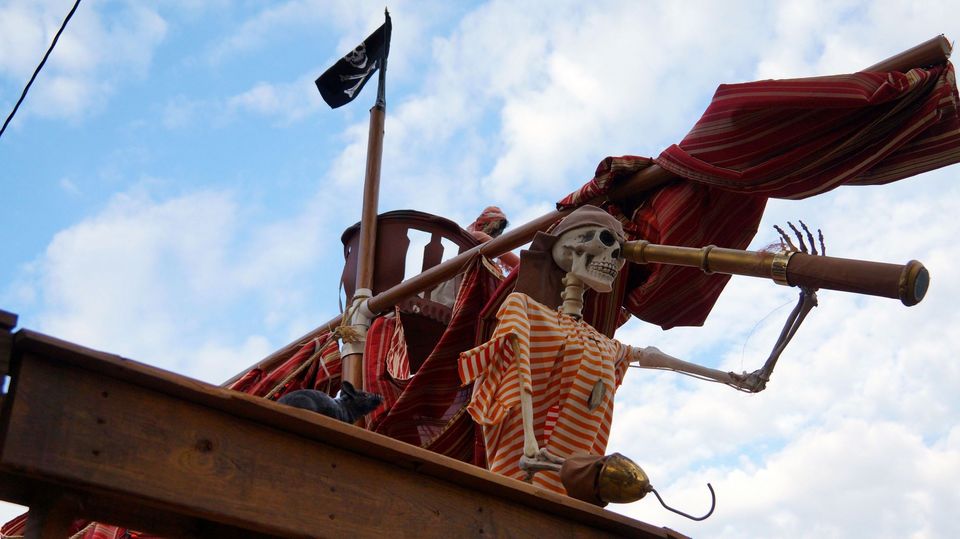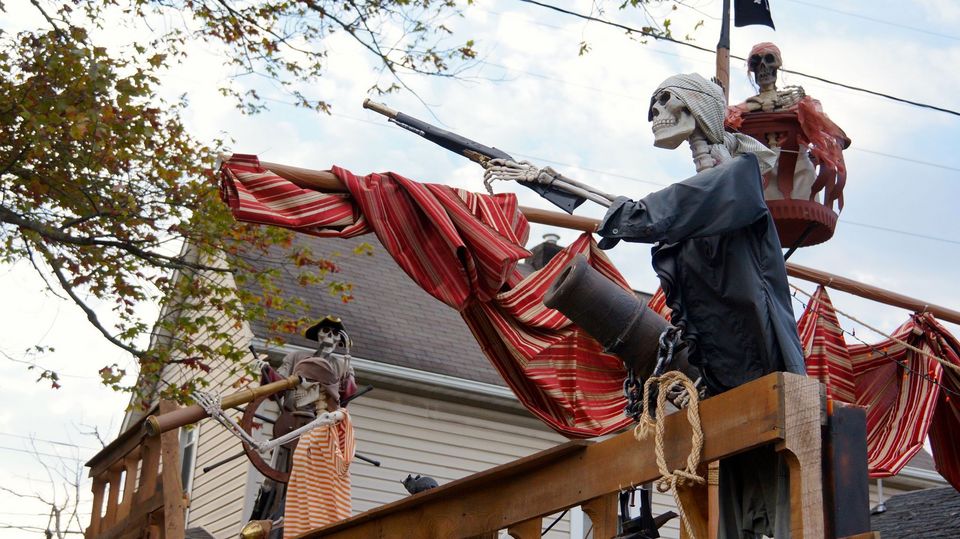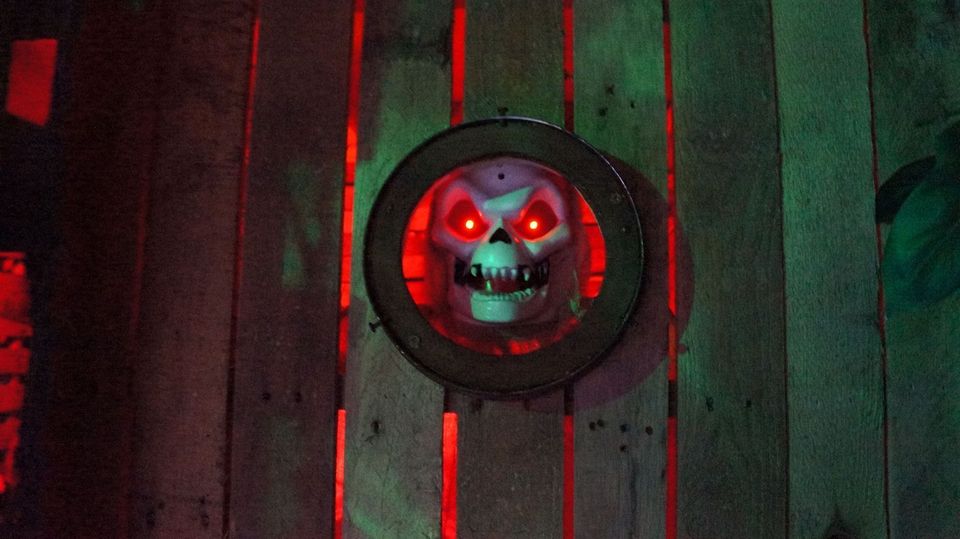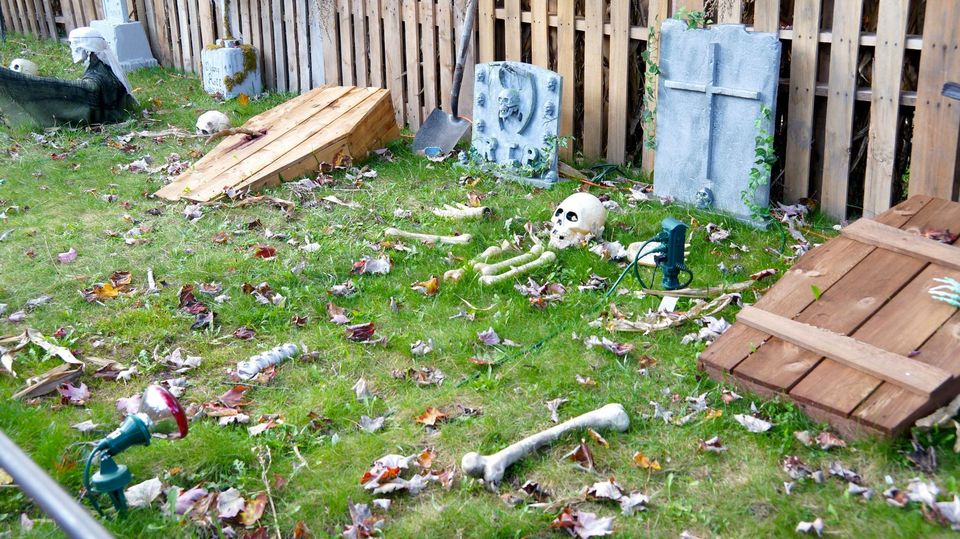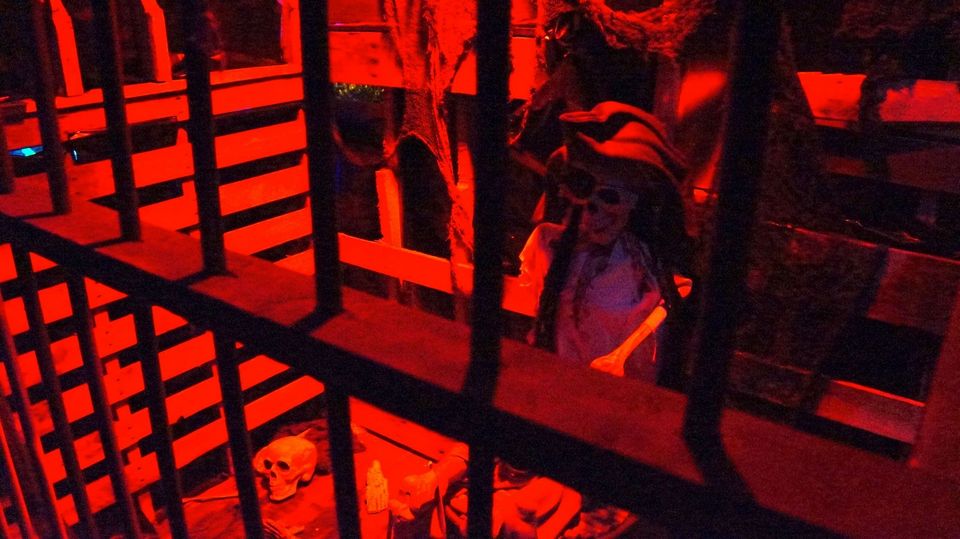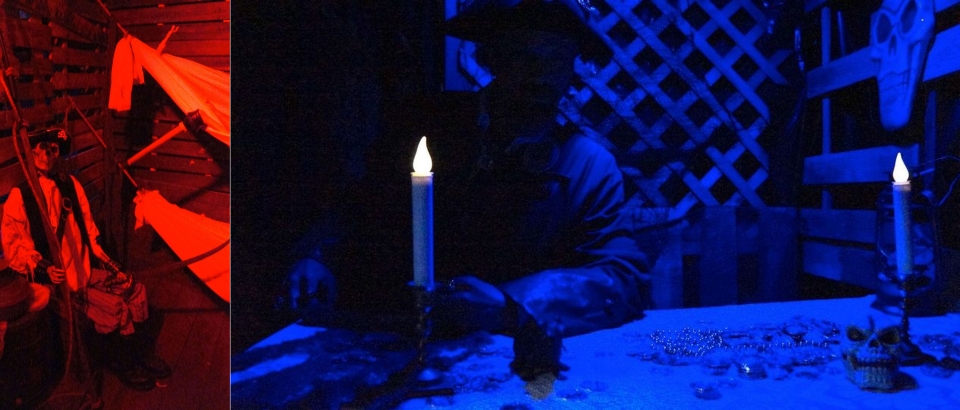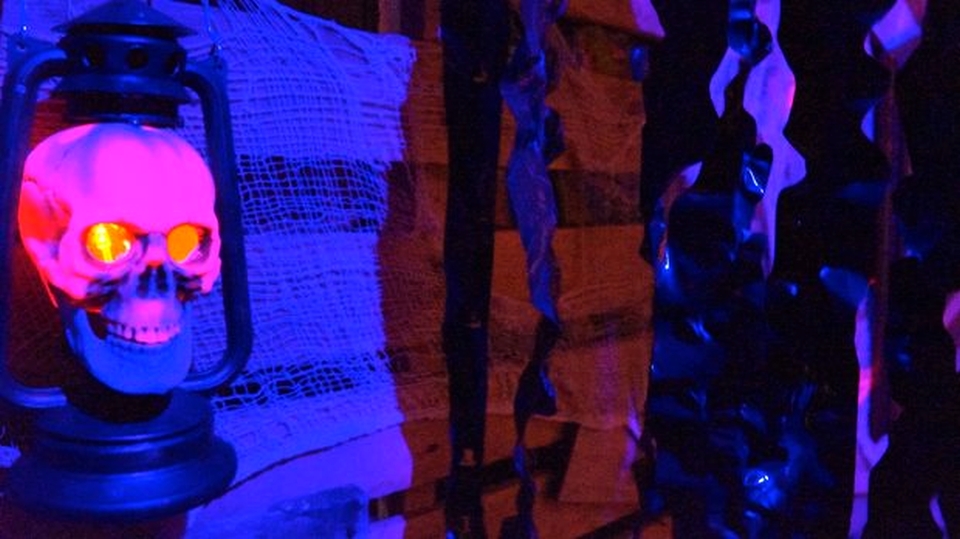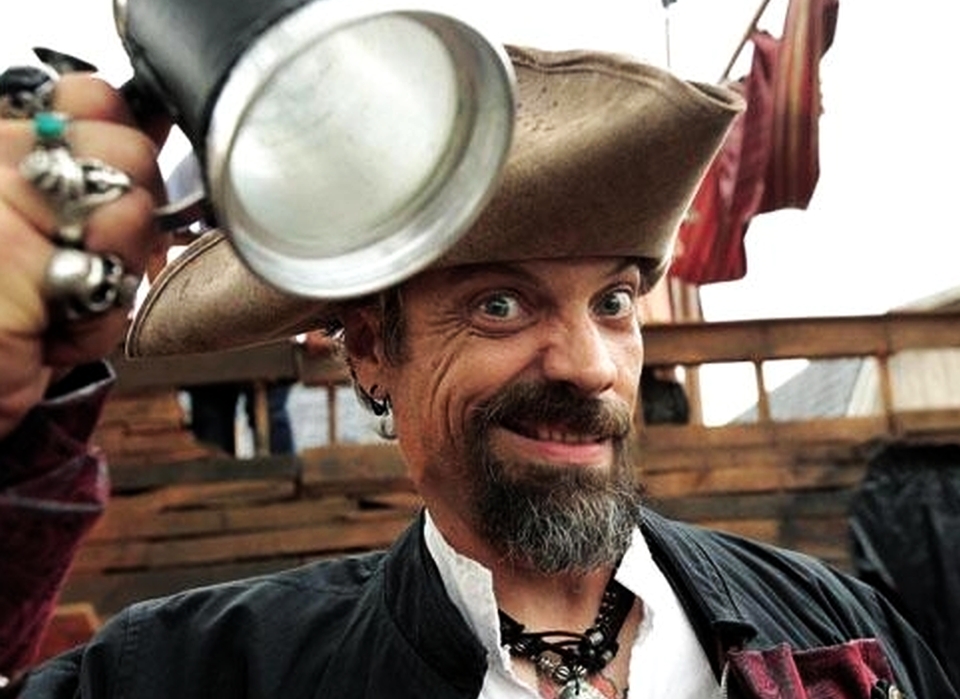 Via: Cleveland