Stockholm-based furniture company Massproductions strives to build multifunctional, highly adaptable furniture for modern homes. Lately, at Stockholm Design Week 2022, the company unveiled its new 4PM chaise longue that follows its approach of manufacturing efficient, sustainable, and high-quality products. The project was inspired by the concept to create high comfort furniture from hardwood material.
The Massproductions 4PM chaise lounge combines curved and flat parts to provide optimal comfort. The chair is developed in collaboration with designers Michael Marriott and Pia Wallén and artists Chris Fallon and Hank Grüner.
Chris Martin, Designer in Chief at Massproductions explained that "The chaise longue was named 4PM, as it is the perfect time to sit back and enjoy a cup of tea. The chaise longue is a perfect place to put your feet up in the afternoon or any other time of day."
Chris wanted to create a comfortable chaise lounge without unnecessary upholstery that needs replacement in the future. Accordingly, the chair has only one fabric-dressed element i.e. a headrest. It is adjustable in height and elegantly stands on top of the backrest.
The slim profile of 4PM tapers toward the footrest, which enables the feet to fall comfortably on both sides. This also makes it simple to get in or out of the chair. Additionally, the horizontal footrest can be used as a temporary seating area or a table surface.
Also Read: Oasis Leaf-Shaped Lounge Chair is Perfect Centerpiece for Your Home
The 4PM chair is available in two types of wood to match different aesthetics. In homage to the Italian designer Enzo Mari, a 4PM Self-Build is also released, where you build a chaise longue yourself with the help of drawings available for free at Massproductions' website.
If you are a DIY-er person, you can give 4PM self-build lounge chair a try and make a lounge chair that expresses you. The built by Swedish designers Pia Wallen and Hank Grüner can be a source of inspiration that is customized with felt and colored designs.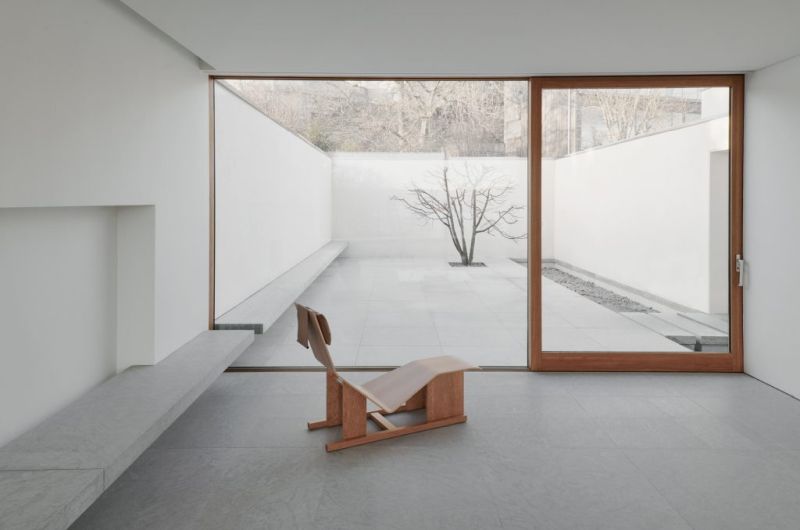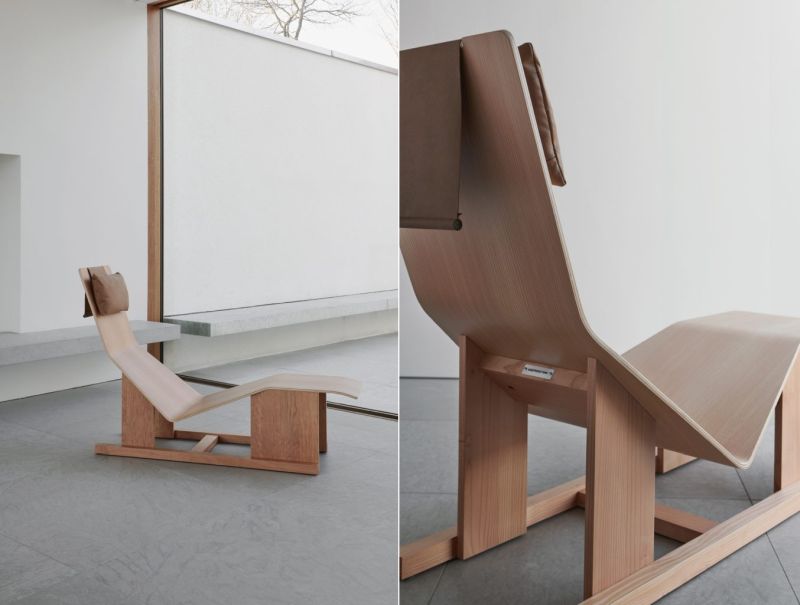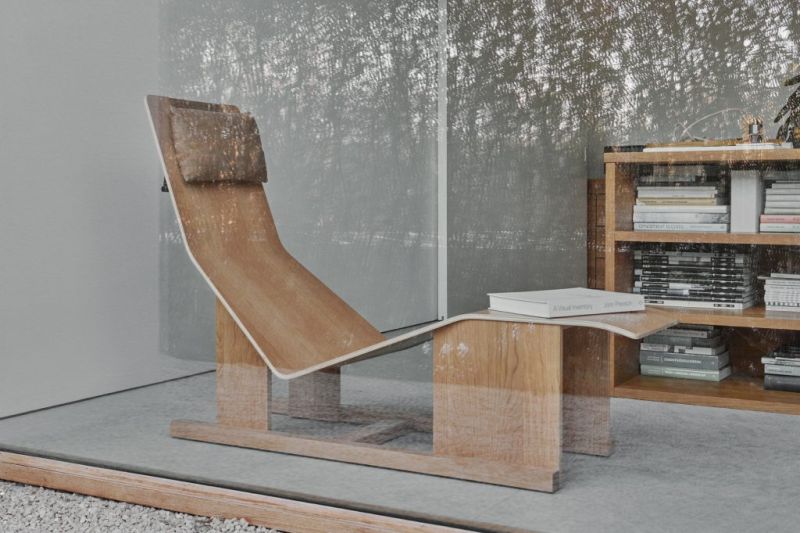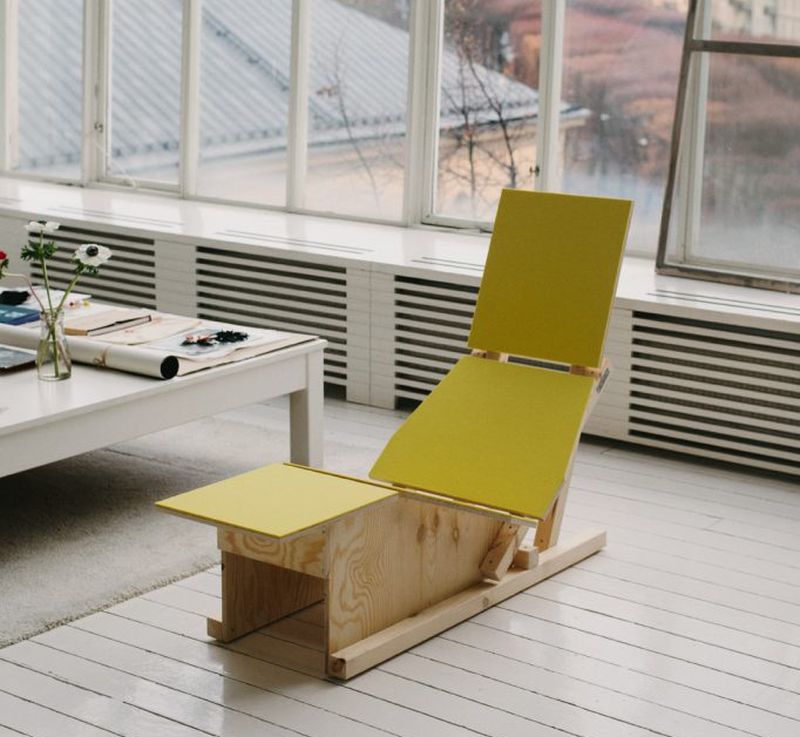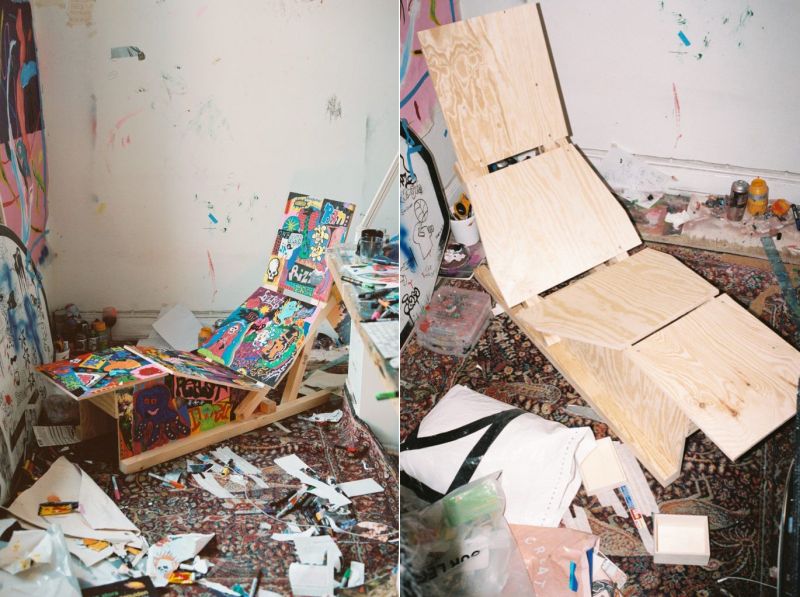 Via: Massproductions