It's a challenging task to get kids go to bed at night , but this playful treehouse bunk bed by Mathy by Bols will surely makes it easier. The creative treehouse-shaped bunk bed is a perfect piece of furniture to turn your child's room into the ultimate hideaway.
Mathy by Bols always come up with creative youthful bed designs that are highly loved and appreciated by kids as well as their parents. Entitled as Lits Cabanes, the bunk bed is made from MDF by François Lamazerolles.
To make it closely resemble a treehouse, thin wood slats are used to form a house-like structure. Both levels has enough space to accommodate cozy bedding, however the top one seems more appealing as it is accessed by small staircase and also features a tiny window.
This playful bed is designed to provide utmost comfort and relaxation to kids. So they can sleep happily every night and wake up feeling refreshed the next morning. With such creatively design beds, sleep time certainly becomes more fun and alluring activity. It would surely make you wish to relive your childhood all over again. However to purchase this bunk bed, you need to spend US $3,990.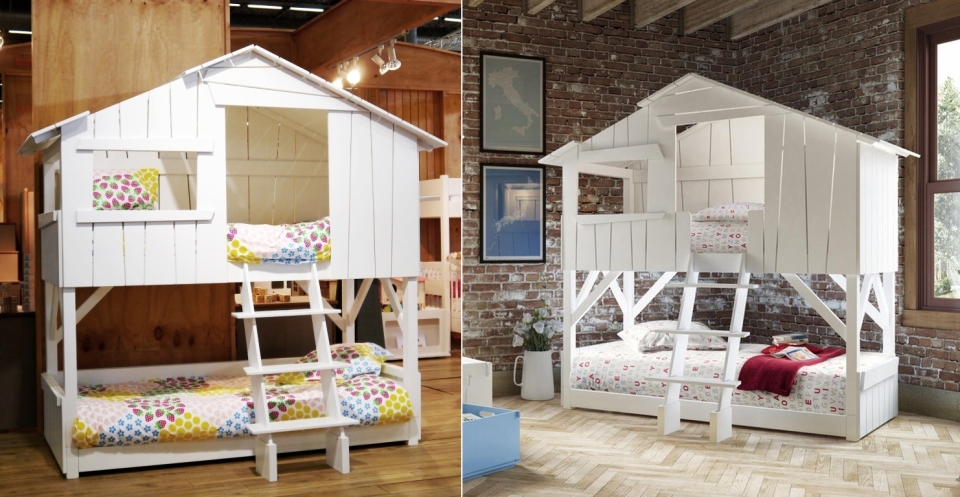 Buy: $3,990