Australian architect Max Pritchard has constructed a vivacious cylindrical studio for his modernist glass treehouse on a hillside near Adelaide, overlooking the sea. This six-meter tall building structure is clad in vibrant orange sheets of locally obtained pine, which is further finished with warm ochre stain for glossy appearance.
The rectangular flat rooftop crowns the cylindrical structure as well as protects it from outside elements. Resting in middle of the forest woods, the tiny studio is accessible from the house by a timber walkway. This studio rests elegantly besides Pritchard's angular glass and steel treetop residence, which is elevated to a certain height using firm slits.
The treehouse can accommodate Pritchard's entire family and boasts minimal architecture along with plenty of glass windows to form natural interaction with the natural landscape. However, the studio is completely opposite of the residential design. As, it boasts bold sculptural designs with wooden interior to cut off the person from outside world while working. On the other hand, few glass panels are fixed onto the studio walls to bring in natural daylight and form pleasant environment for work.
This combination of minimal residence with strikingly vibrant studio design makes it a perfect treehouse to spend vacations with family. Meanwhile, offers a peaceful place to work without any distractions. Have a look at the images to find out more about its spectacular design.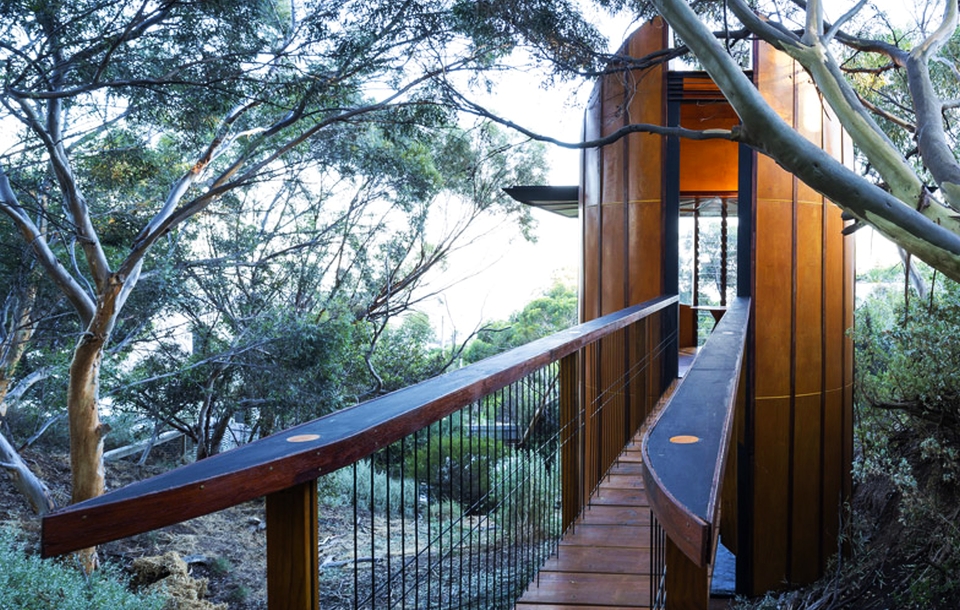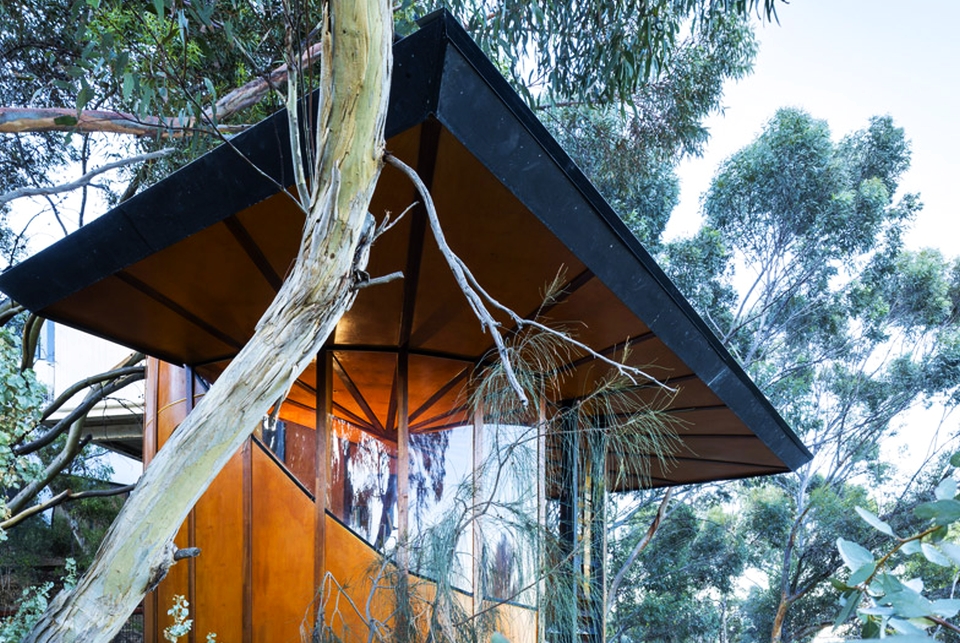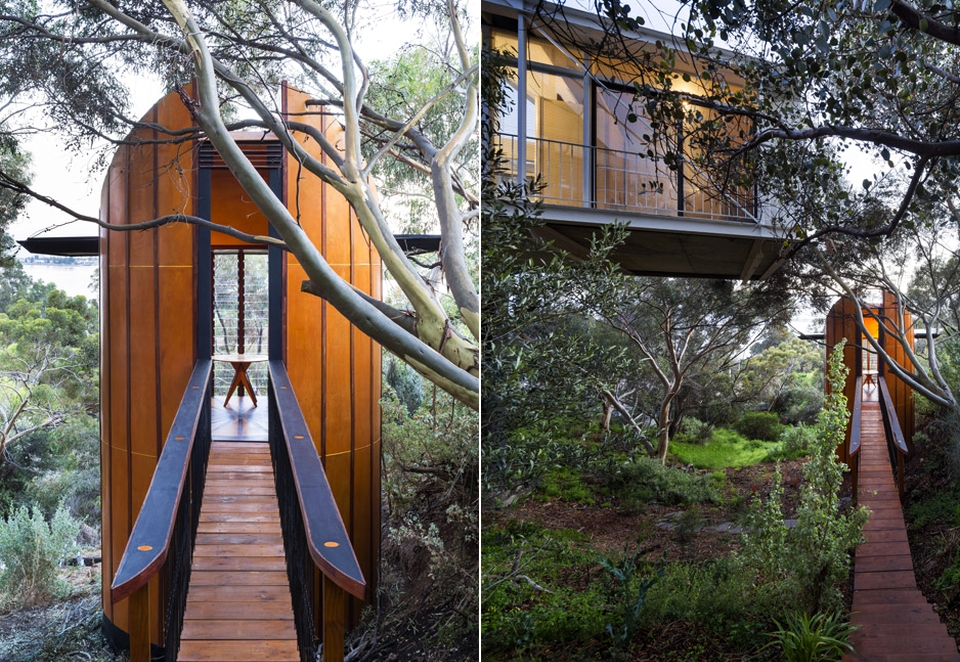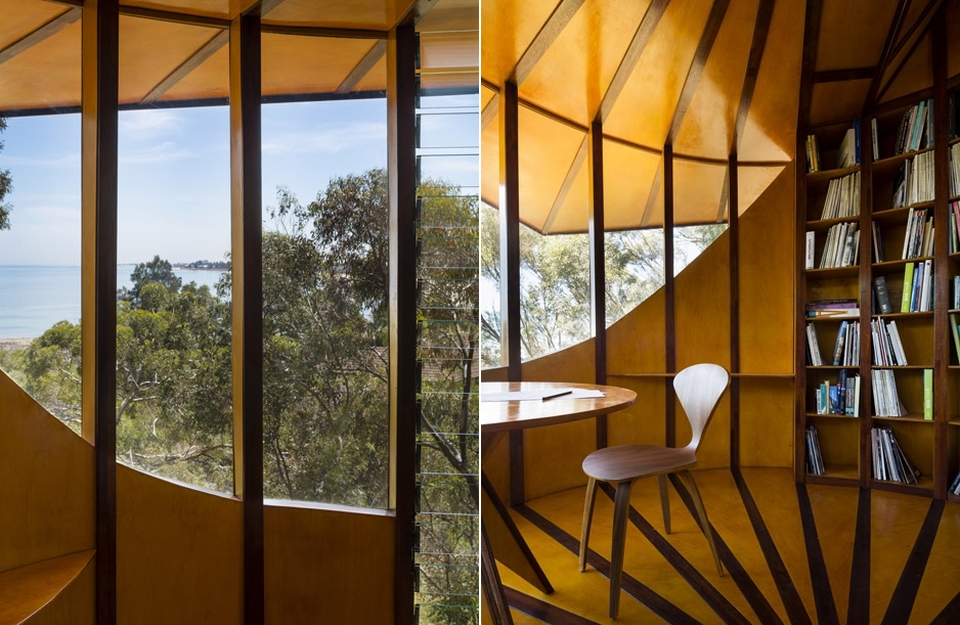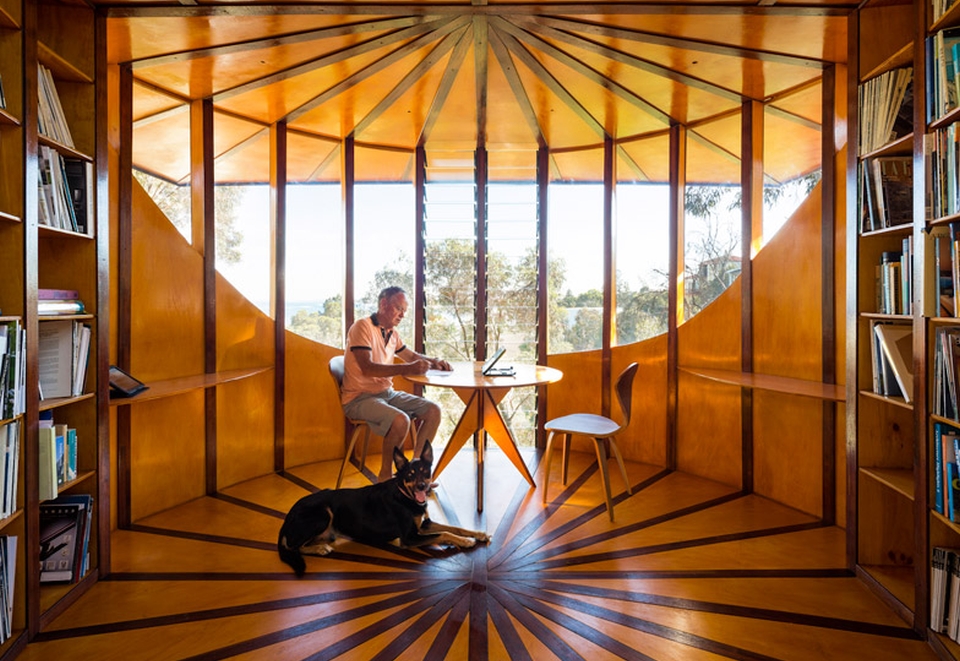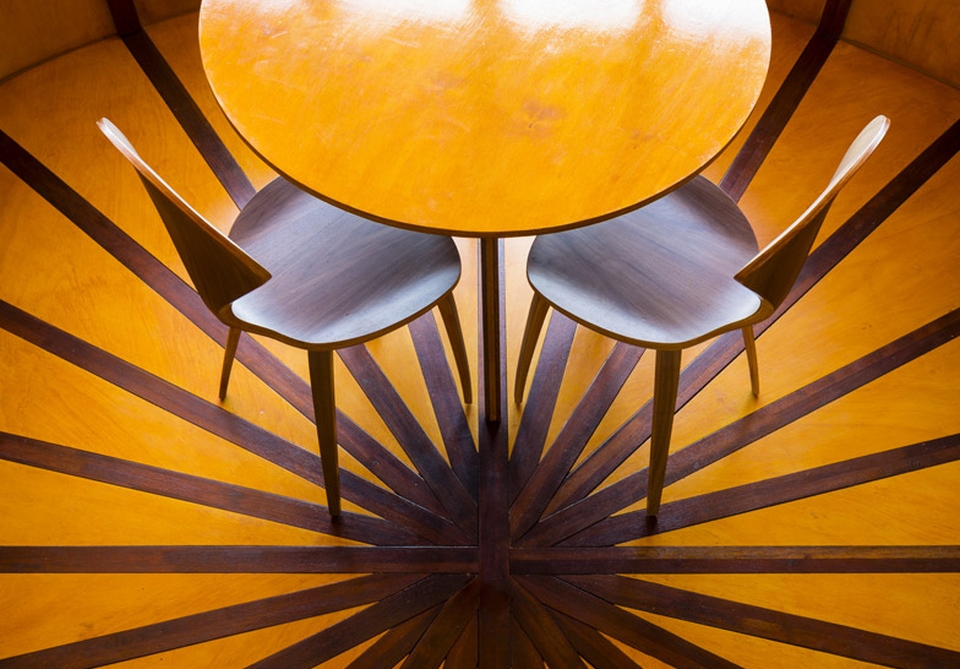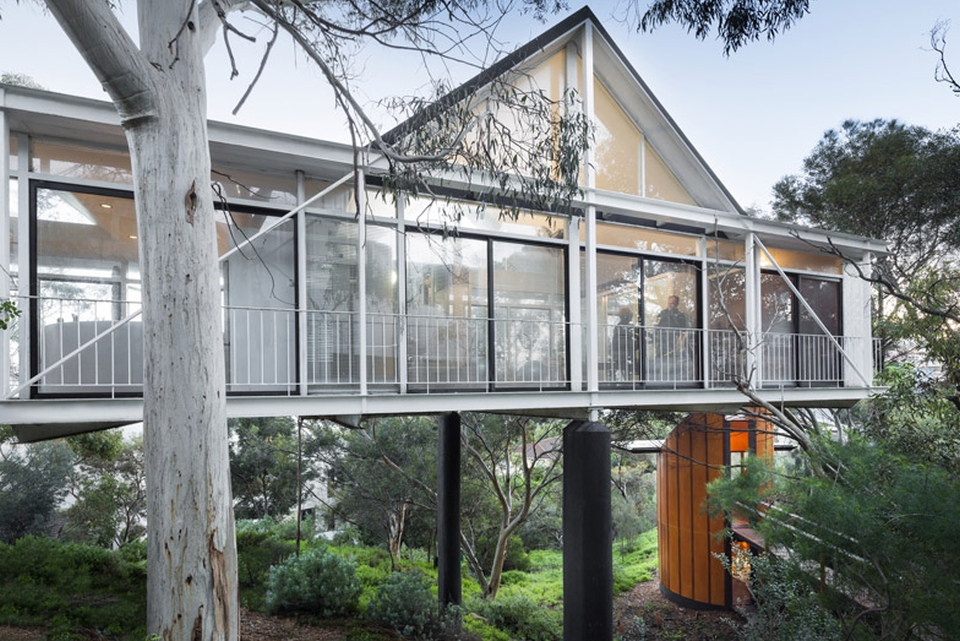 Credit: Dezeen / Image Courtesy: Sam Noonan