John Colone, the self-proclaimed mayor of Hell, an unincorporated community in Livingston County of Michigan, is offering local residents a chance to take his place as mayor for one night. In cooperation with Airbnb, he is renting out his tiny house (Mayor's Lair) for one-night stays on three specific dates in October.
He said: "I am the biggest Halloween fan in the world (and the underworld), so I hope that our little slice of paradise can fill fellow Halloween lovers with all of the frightful chills and spooky sensations of the season."
"And to our guests and soon-to-be Mayors, I trust you'll find that there is no place more welcoming than Hell on Earth – we can't wait to show you a helluva good time!"
John has decorated his tiny house, especially for the Halloween season. Guests will pass through a pumpkin-lit pathway to reach the Mayor's Lair, with sleeping space for two people. There is a double bed, cozy seating area, and some storage options. The interior space is bathed in minimal shades of black and red.
There will also be an outdoor screening area for watching scary movies and reading ghost stories by the fire pit. Guests can also visit popular spots in the town including the Hell Hole Diner, Hell Saloon, and the Locks of Love Bridge. As a precautionary measure for guests' safety, Airbnb's social distancing and other COVID-19-related guidelines are maintained during the stay.
Also Read: Spirit Halloween Launches "Harvester of Souls" Animatronic for 2020
Michigan residents will be able to make a request for a night-stay after October 14. The three individual, one-night reservations will be placed for October 18, 21, and 24. Each night will cost about $31, plus taxes and fees. Bookings can be made through Airbnb or you can visit John Colone's official website.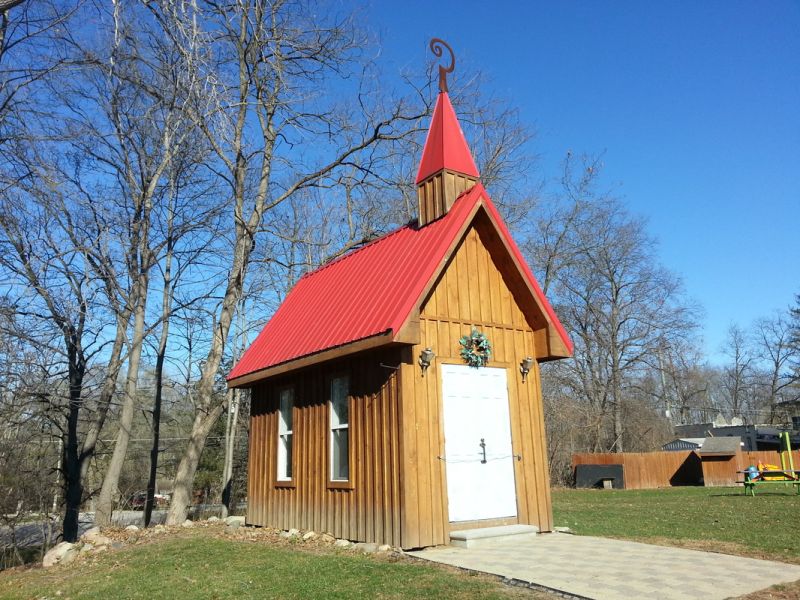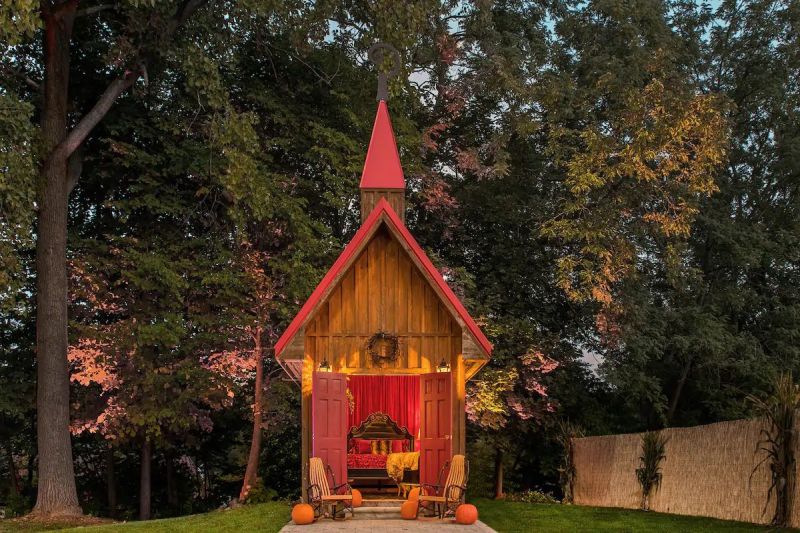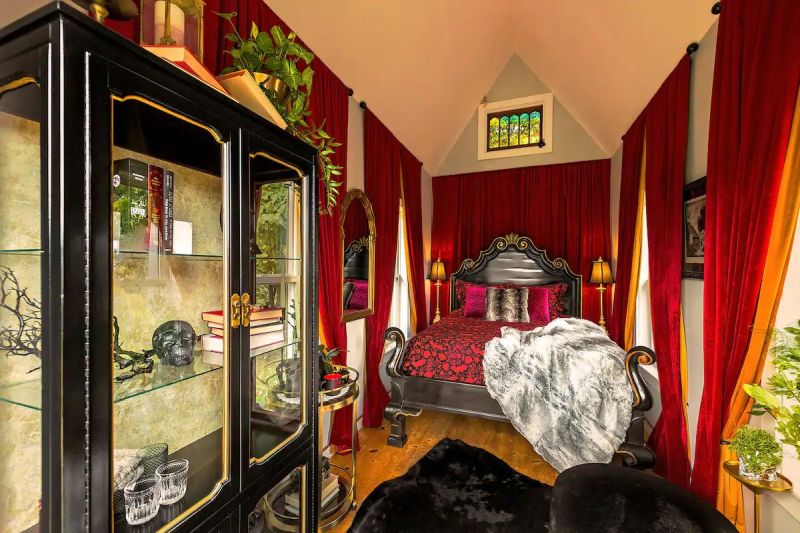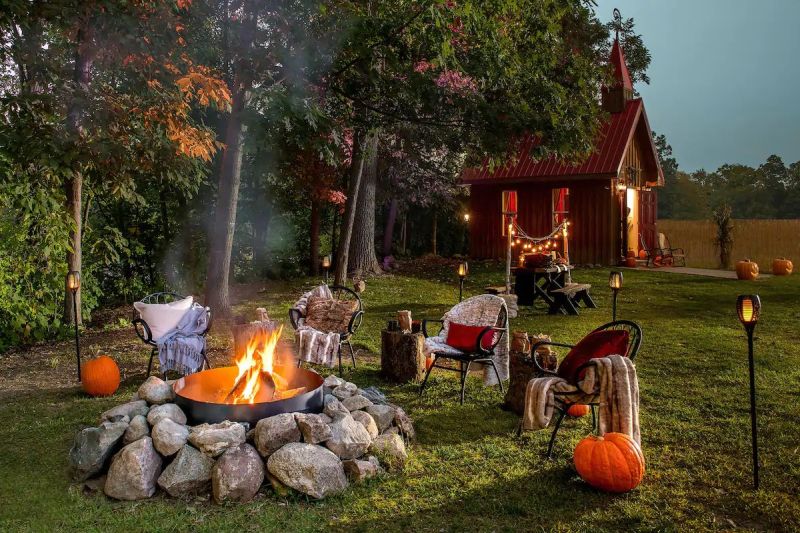 Via: Airbnb