MB&F is the epitome of horological machines, be it one your wrist or the one sitting on your desk. Yet again the Swiss watchmaker has introduced a desk clock which will transform your ordinary looking living room into an object of envy. One look and you know that this timepiece dubbed Destination Moon is inspired by science fiction, the urge for space exploration and of course unique design.
To bring this desk clock to life, MB&F collaborated with another renowned Swiss watchmaking brand L'Epée 1839, and debuted it at BaselWorld 2017. It mimics the design of a spaceship (or you can say rocket ship) with an oversized winding crown for a distinctive look.
Unlike any other desk clock you might have seen, this one stands tall at 40cm. The display elements are two vertically stacked rings to represent hour and minute movement. There is a lateral balance wheel and an escapement. The clock has a power reserve of eight days which is actuated with manual winding power source.
To go with the sci-fi theme, Destination Moon has a space-suited mini-figurine attached to the ladder magnetically.
The clock is going to be made in a limited edition of just 50 pieces in blue, black, green or palladium landing pods. No doubt the clock carries a heavy price tag of $19,805 USD.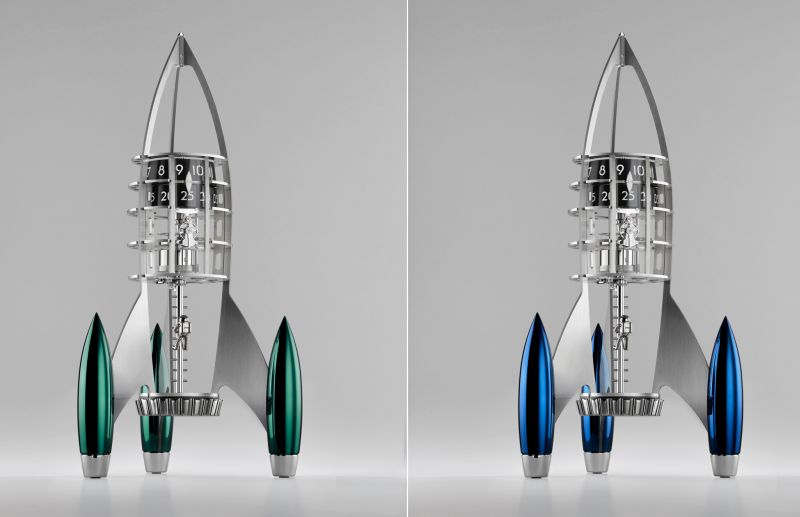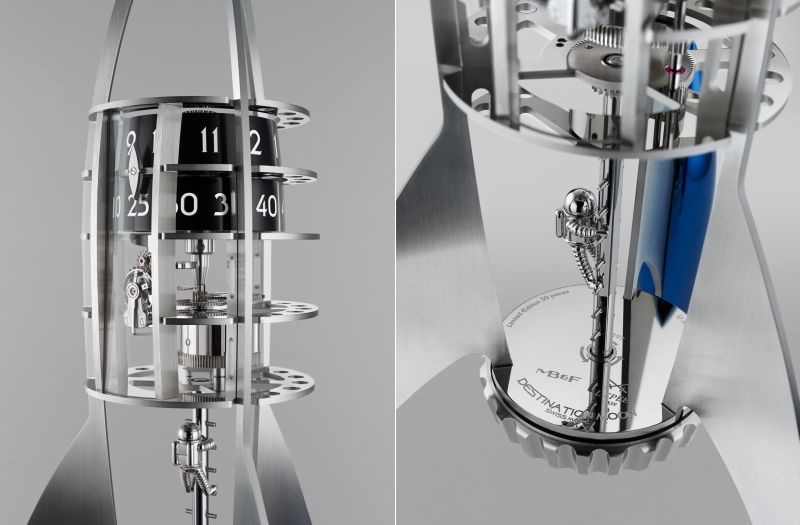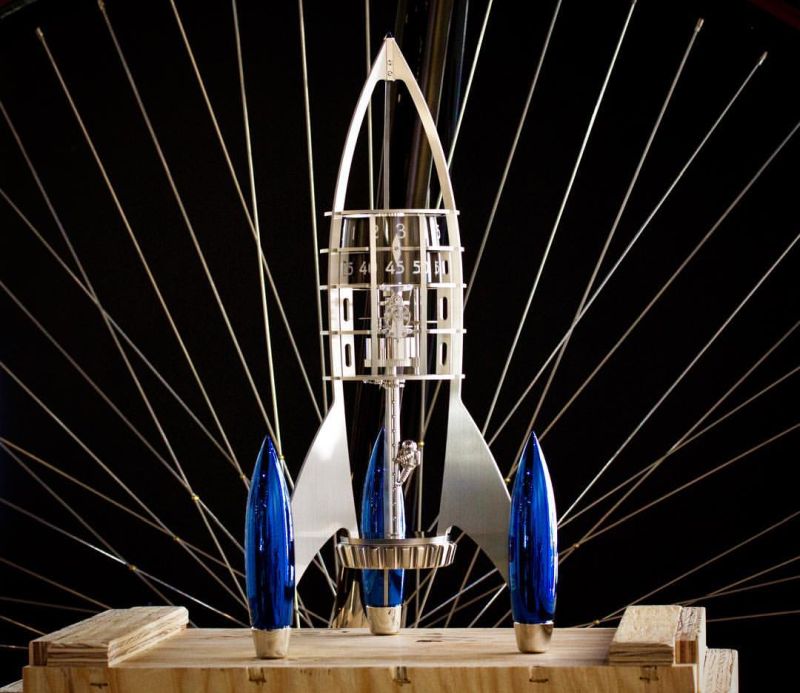 Source: MB&F