A clock that breaks all barriers of design aesthetics – this, ladies and gentlemen is the Medusa clock by MB&F created in collaboration with L'Epée. A timepiece like none other, it takes inspiration from the hypnotic mien of a mature jellyfish.
According to MB&F founder Maximilian Büsser, Independent designer Fabrice Gonet proposed him this design way back in 2016 and after much contemplation, he finally gave it a go ahead.
Maximilian Büsser said;
I've known Fabrice for some years but we never had the chance to work together before. I accepted, even though I don't normally say yes to this kind of thing — also because I saw that his design was of a clock and not a watch.
The defining design element of this clock is a large transparent hand-blown Murano glass dome which perfectly replicates the body shape of a jellyfish. There's a glowing gut of the clock which lends it a unique character. This luminescence in the dark is credited to Super-LumiNova.
Medusa is designed to function like a desk clock or a suspended clock which hangs from the ceiling like floating jellyfish. When in the suspended position, the tentacles made from Murano glass complete the aquatic illusion.
Also Read: MB&F and L'Epée 1839 Design Octopod Table Clock
This is the tenth co-creation of MB&F with L'Epée for a clock and it looks absolutely mesmerizing. The 7-day power reserve and L'Epée's suspended movement is complemented by the 155 components and 23 jewels.
Like all other creations by MB&F, Medusa is also going to be limited edition offering. Only 50 pieces are going to be made, available in three color options – blue, green and pink.
It isn't surprising that Medusa carries a hefty price tag of CHF25,500 (US$25,650) which is only going to be within reach of the rich and famous.
Have a look at this timeless masterpiece in pictures below as it's going to charm you away.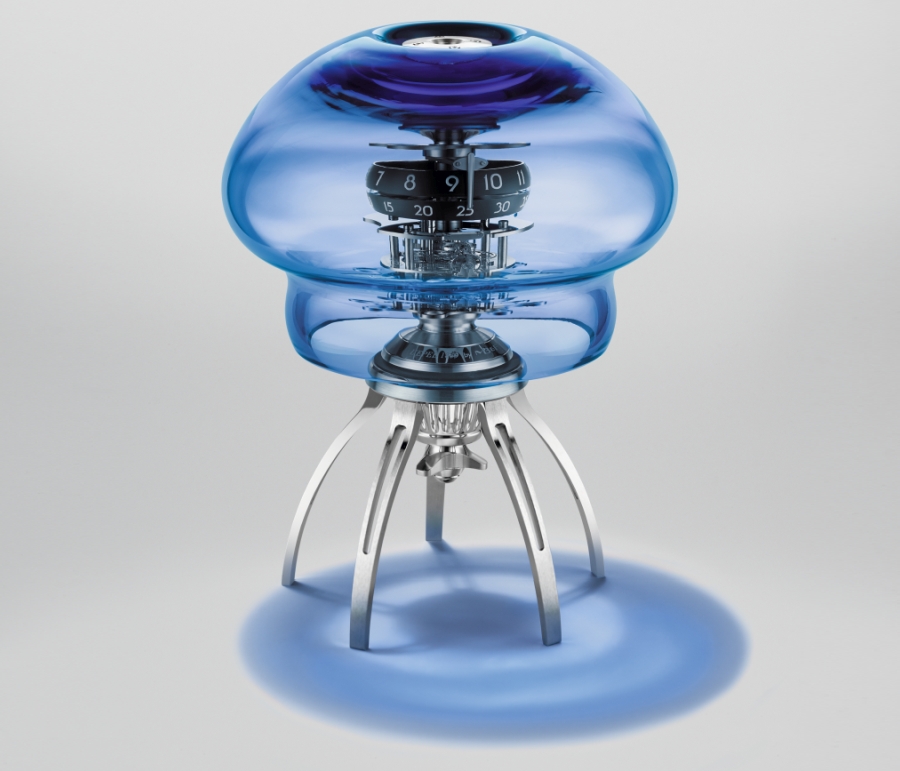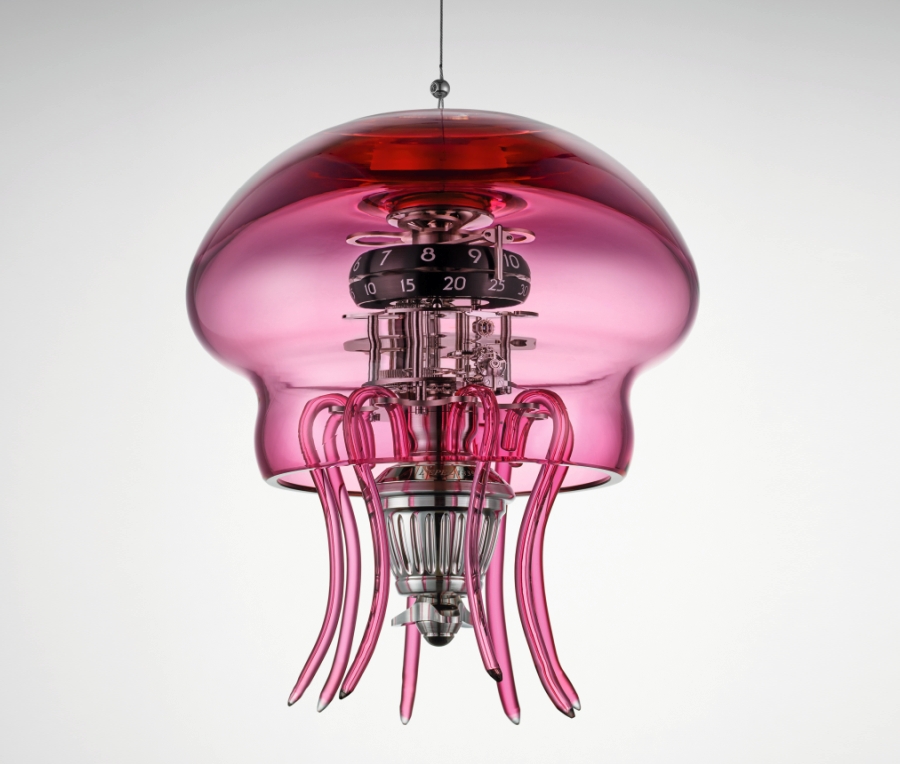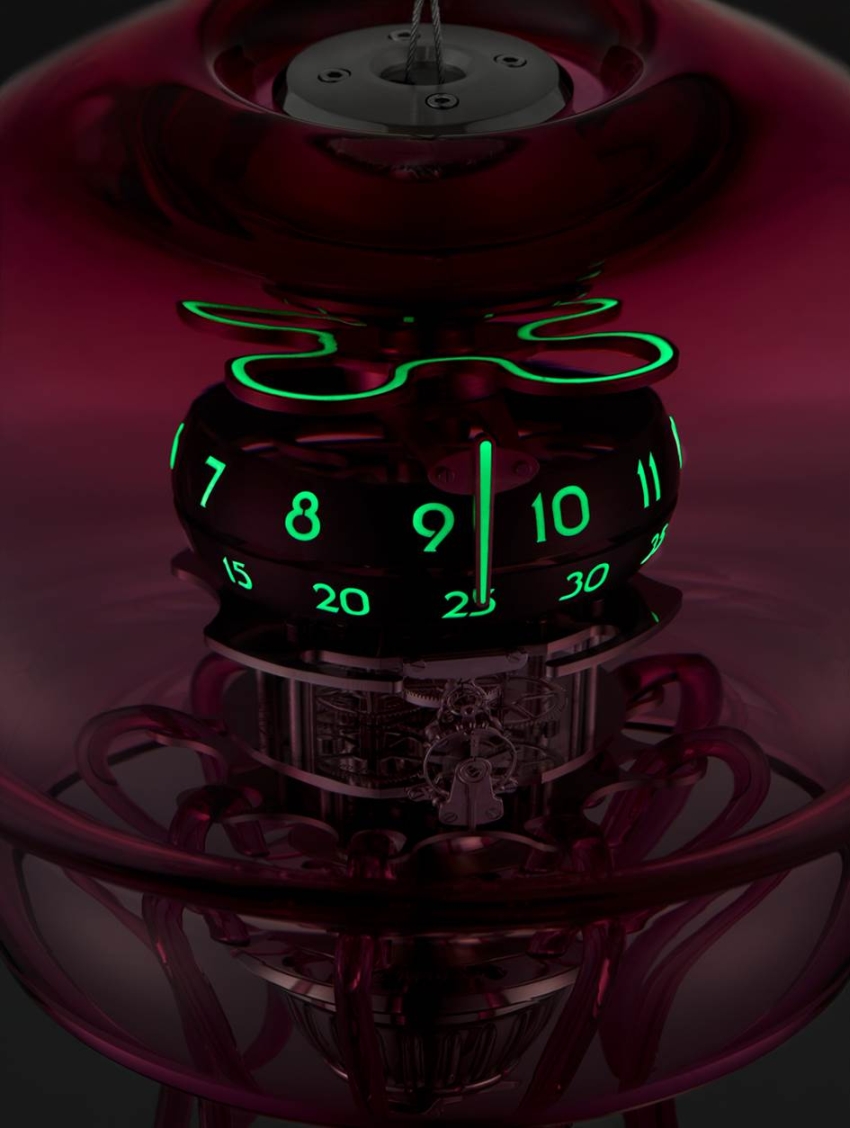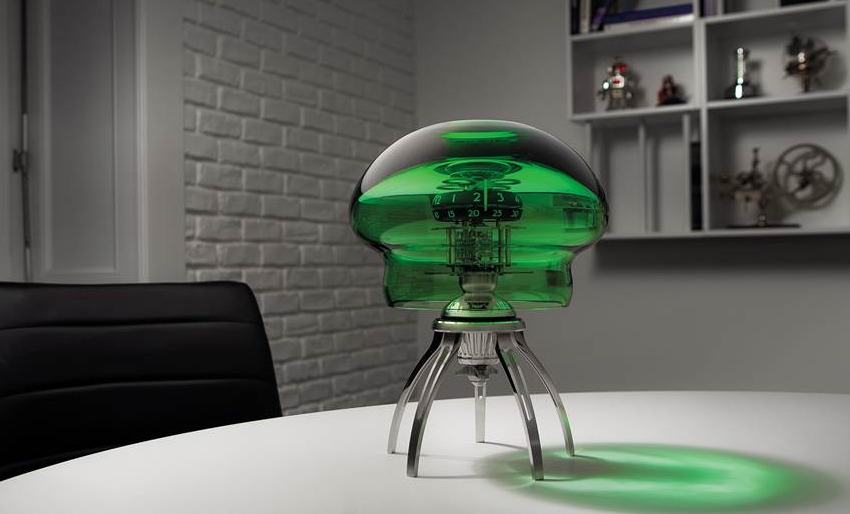 Special thanks to Charris Yadigaroglou (Chief Communications Officer at MB&F) for sharing this amazing timepiece with us.